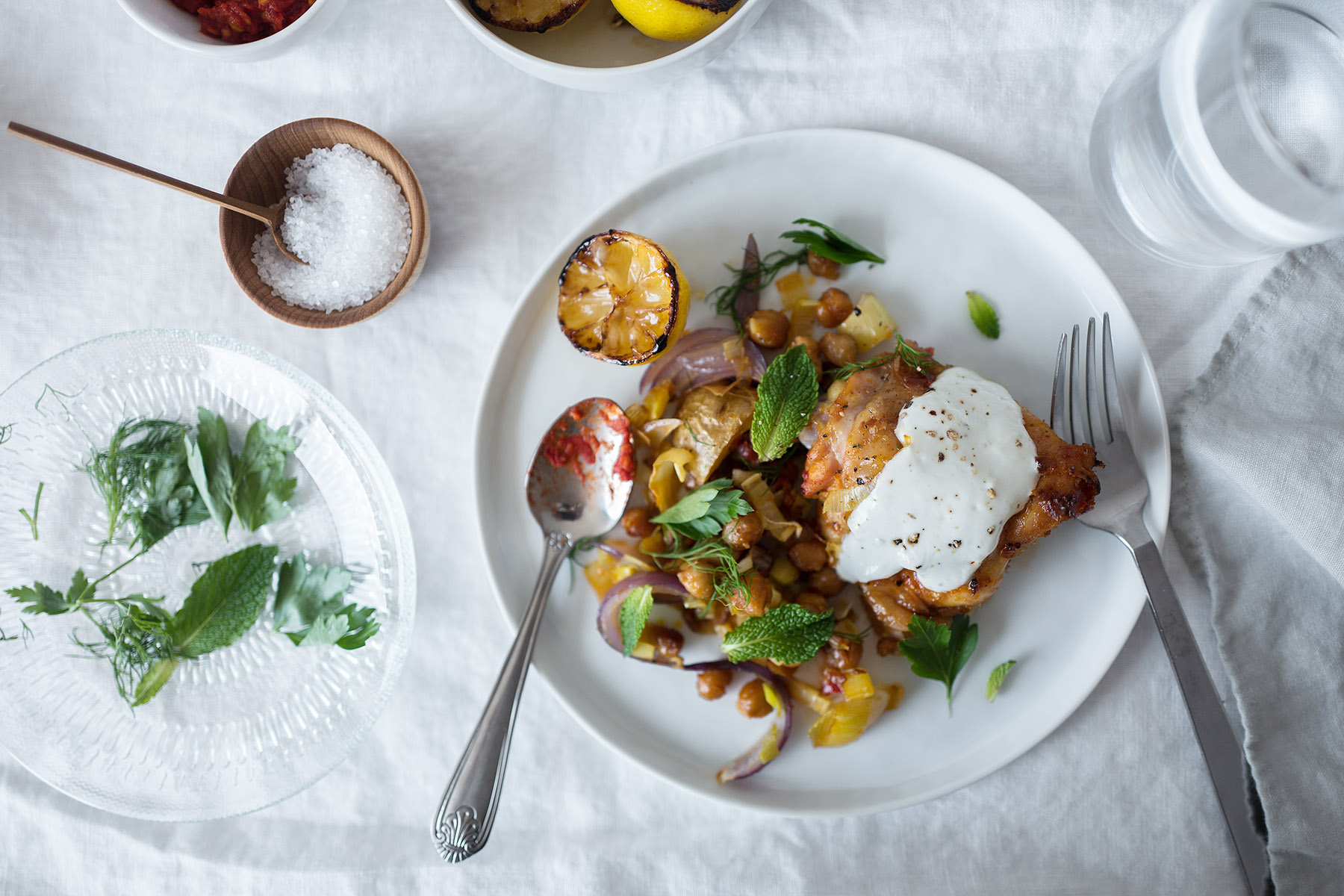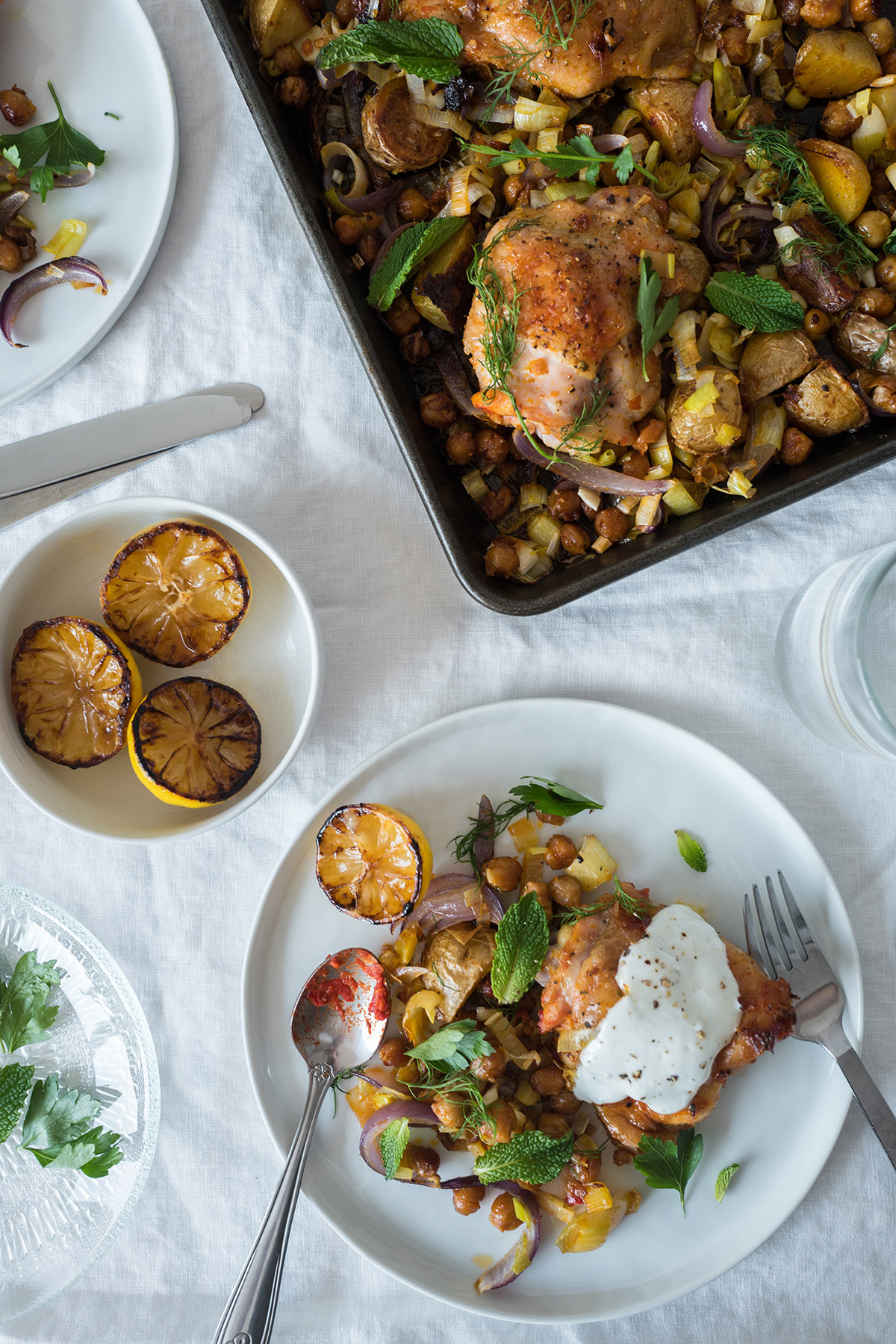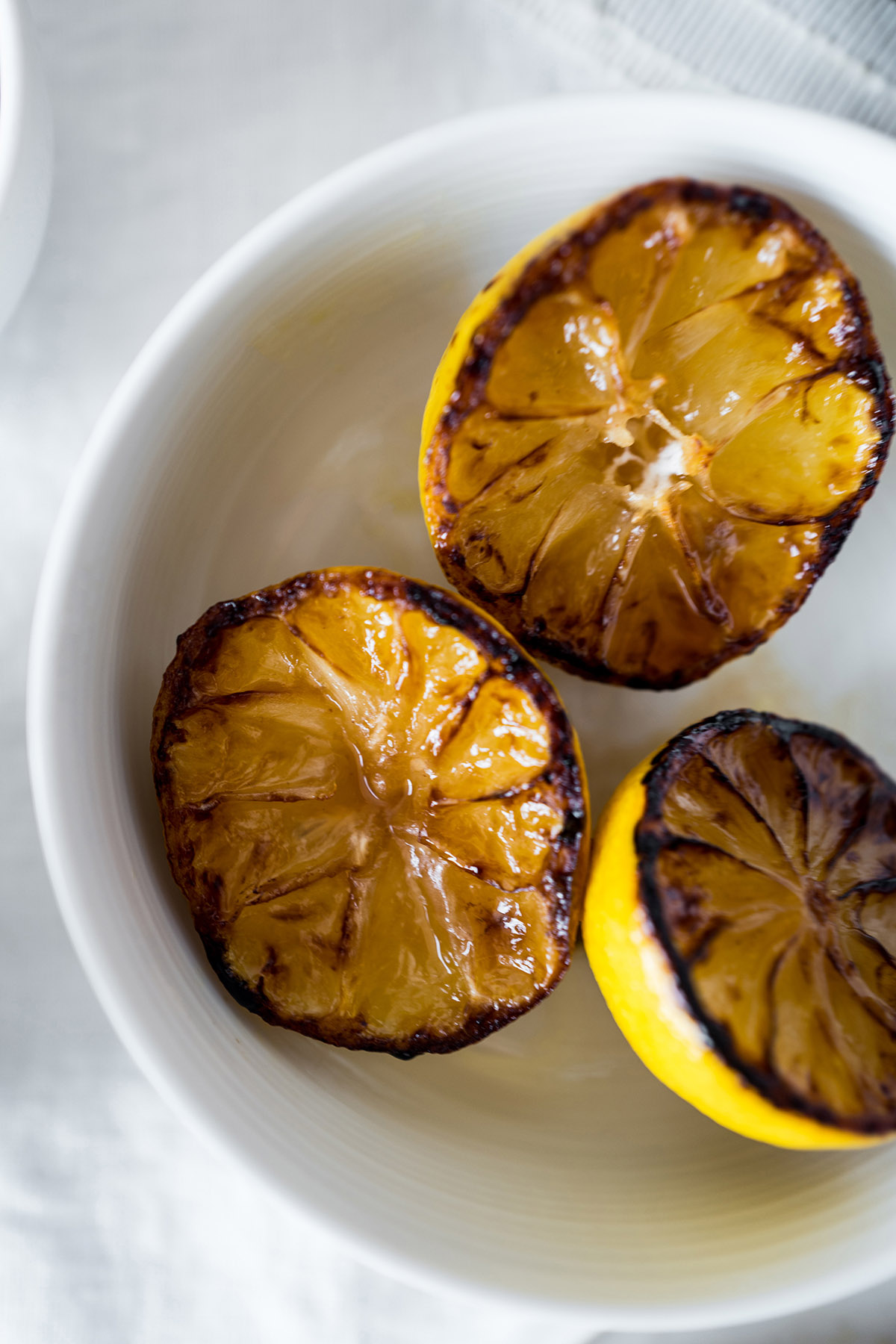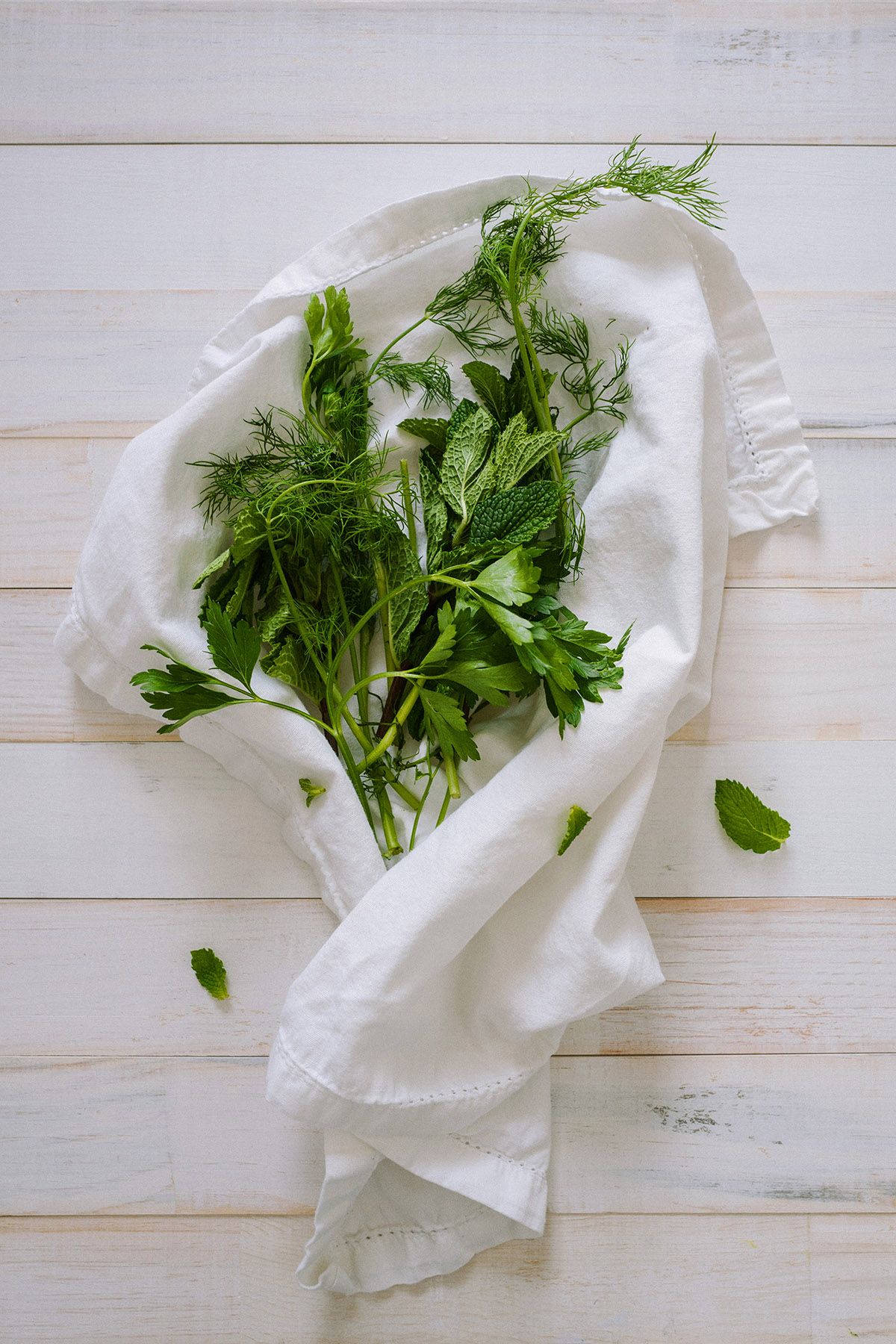 I really love this sheet pan chicken dinner recipe by Melissa Clark via Food52. Chicken thighs and drumsticks and potatoes are marinated in harissa and cumin, and then halfway through roasting in the oven, you scatter thinly sliced leeks, which have been dressed with olive oil and lemon zest, into the gaps between the potatoes and chicken. The end result? The chicken and potatoes are savory and spicy, and the leeks have caramelized and give off a lemony fragrance. And then it's served with handfuls of fresh herbs, sliced lemons, and a side of garlicky, creamy and cooling yogurt dressing which balances everything out.
After making this a couple of times, I made my own tweaks and found that there are a few key things that make this recipe really amazing:
Don't skimp on the herbs! The first time I made this, I only had fresh parsley on hand. But, when I made this a second time and added mint and dill in addition to parsley, the dish tasted so much more brighter.
One time, I added a can of drained chickpeas, patted dry, to the chicken and potatoes before adding the harissa and cumin, and I loved it! It added a nice, crunchy texture. Plus, more protein!
The original recipe calls for 2 tbsp of harissa, which can be too spicy for some (like myself) so I recommend starting off with 1 tbsp, and then you can serve harissa on the side for those who love more heat, like my boyfriend.
Plain, sliced lemons are great. But what if you char those lemons and serve the chicken with those instead? I'd say it's even better! It only takes a few minutes to make charred lemons, and it's a wonderful trick I learned while cooking Blue Apron one night. It intensifies the citrus flavor. Instructions below!
Charred Lemons
---
Ingredients
2 lemons, halved crosswise, seeds removed
Directions
Heat 1-2 tsp of oil in a medium saucepan over medium-high heat until hot. Add the lemon halves, with the cut side down, onto the pan and let cook for about 2–3 minutes until charred. Set aside until ready to serve.
---