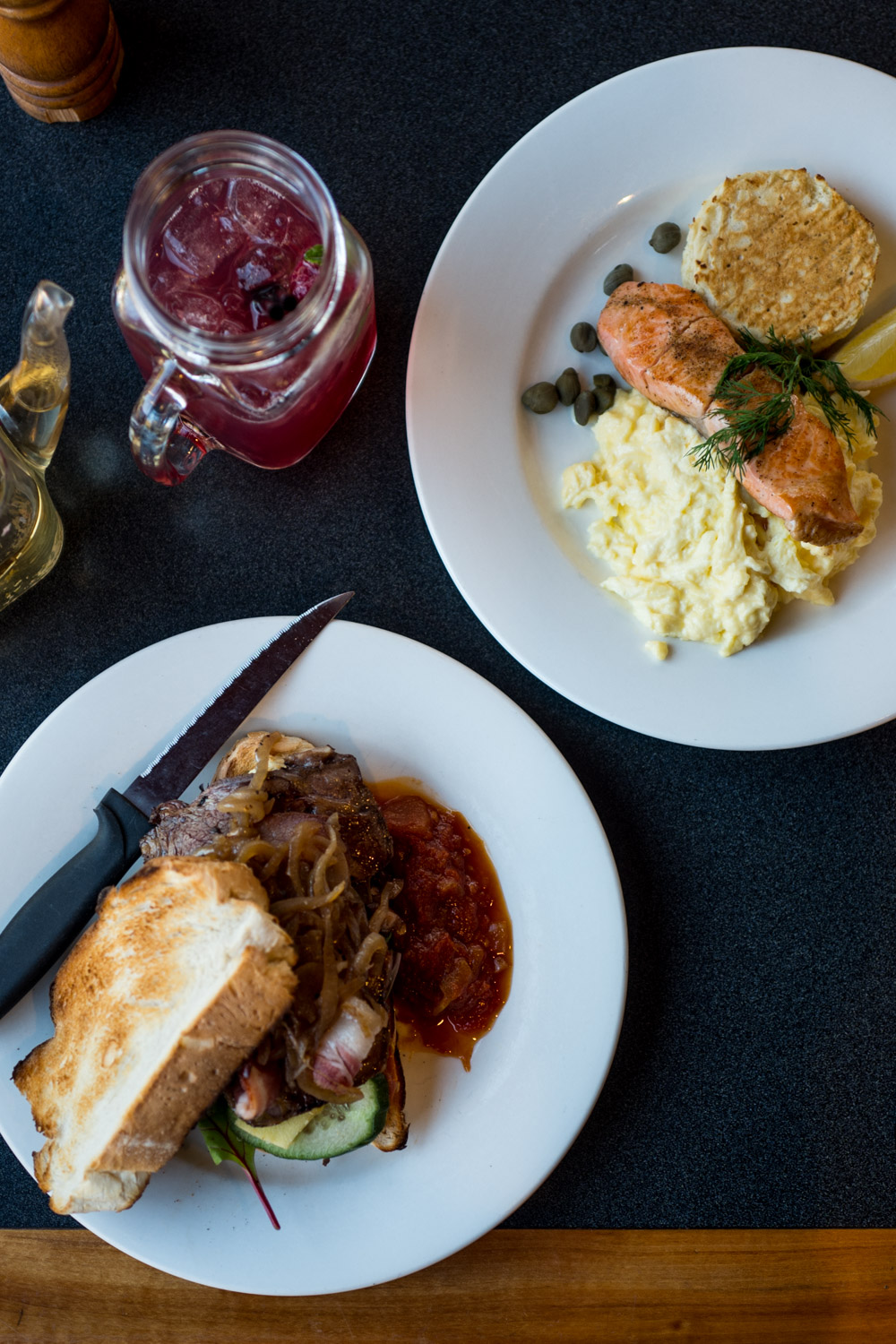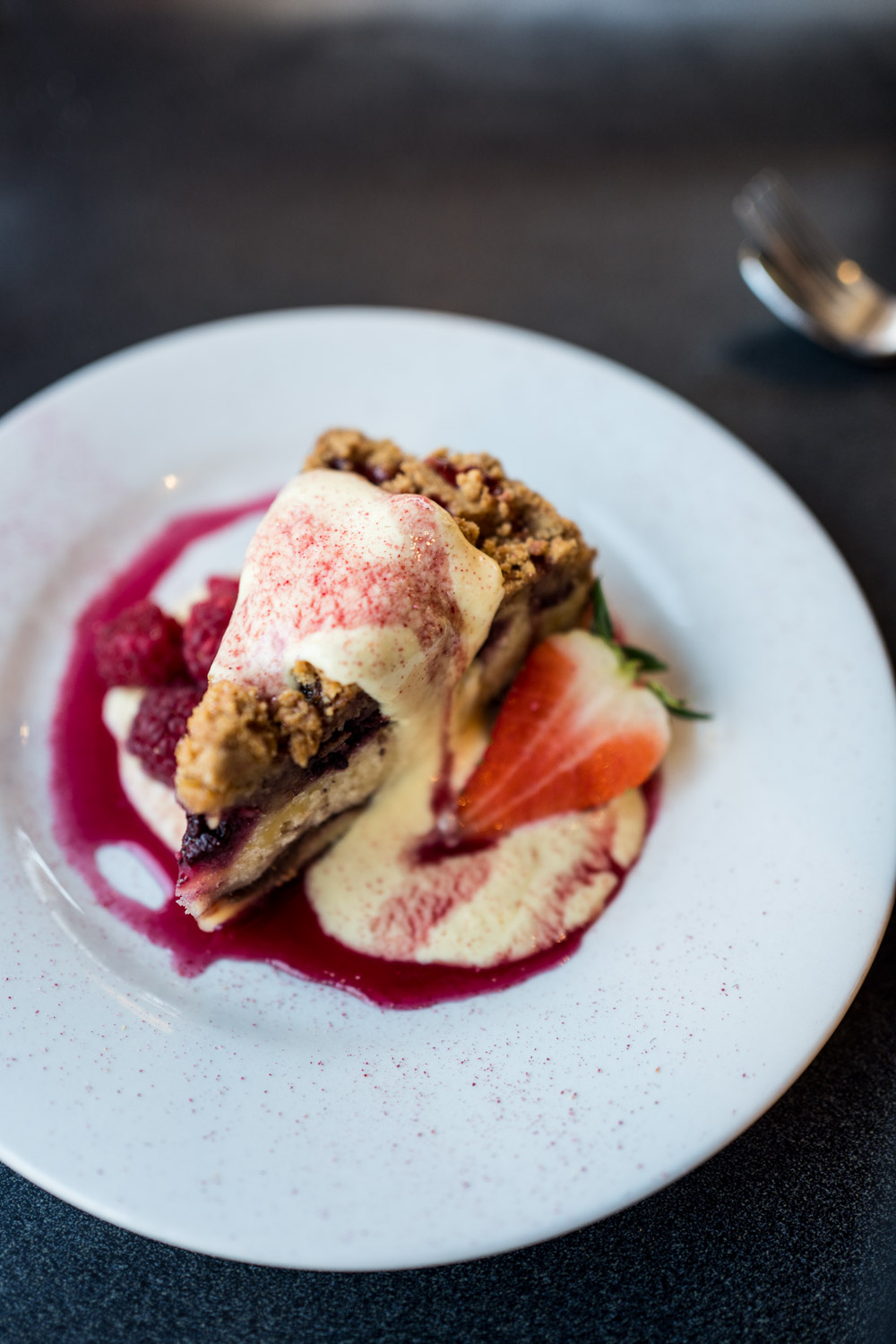 Lunch at Christmas Hills Raspberry Farm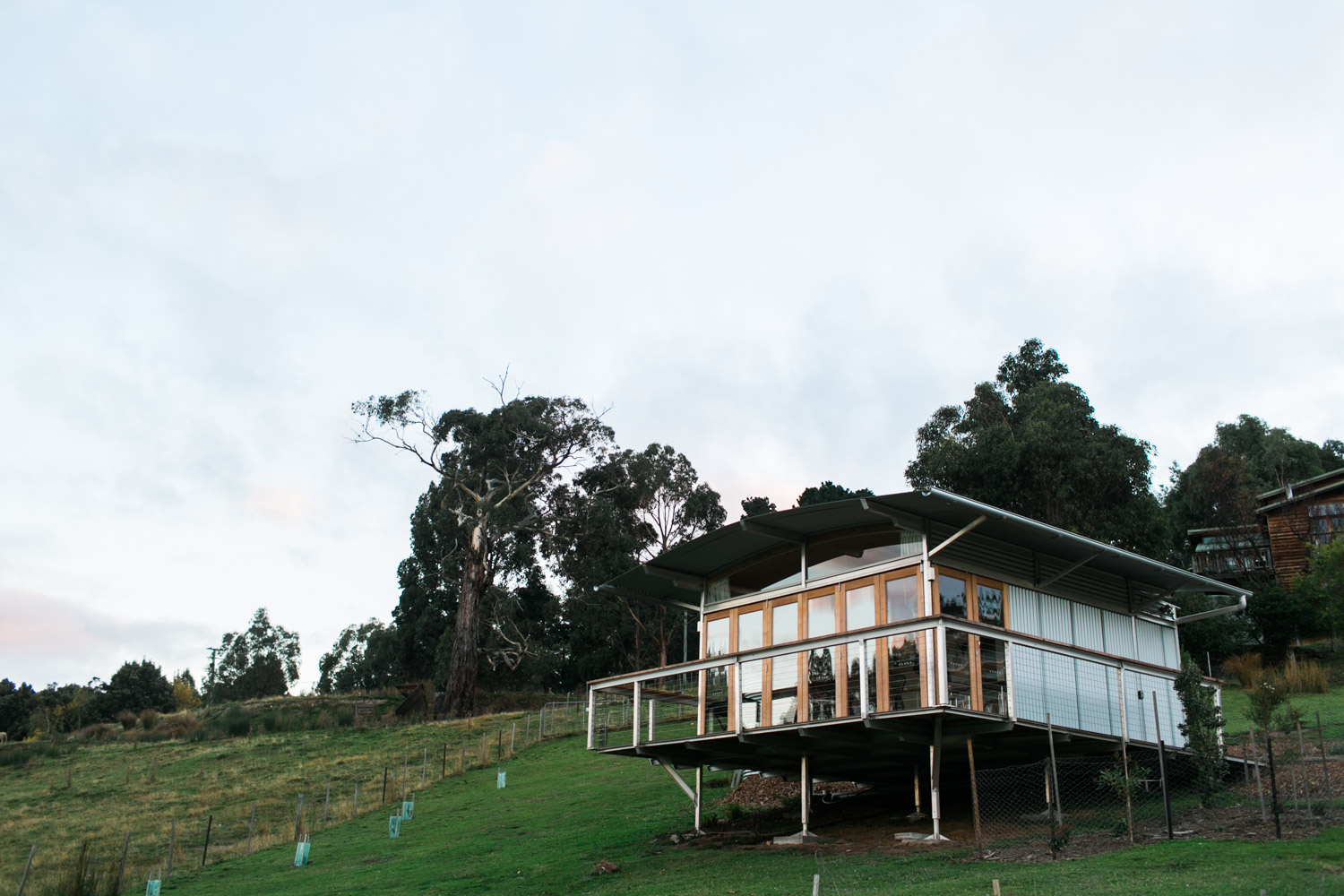 Hobart Hideaway Pods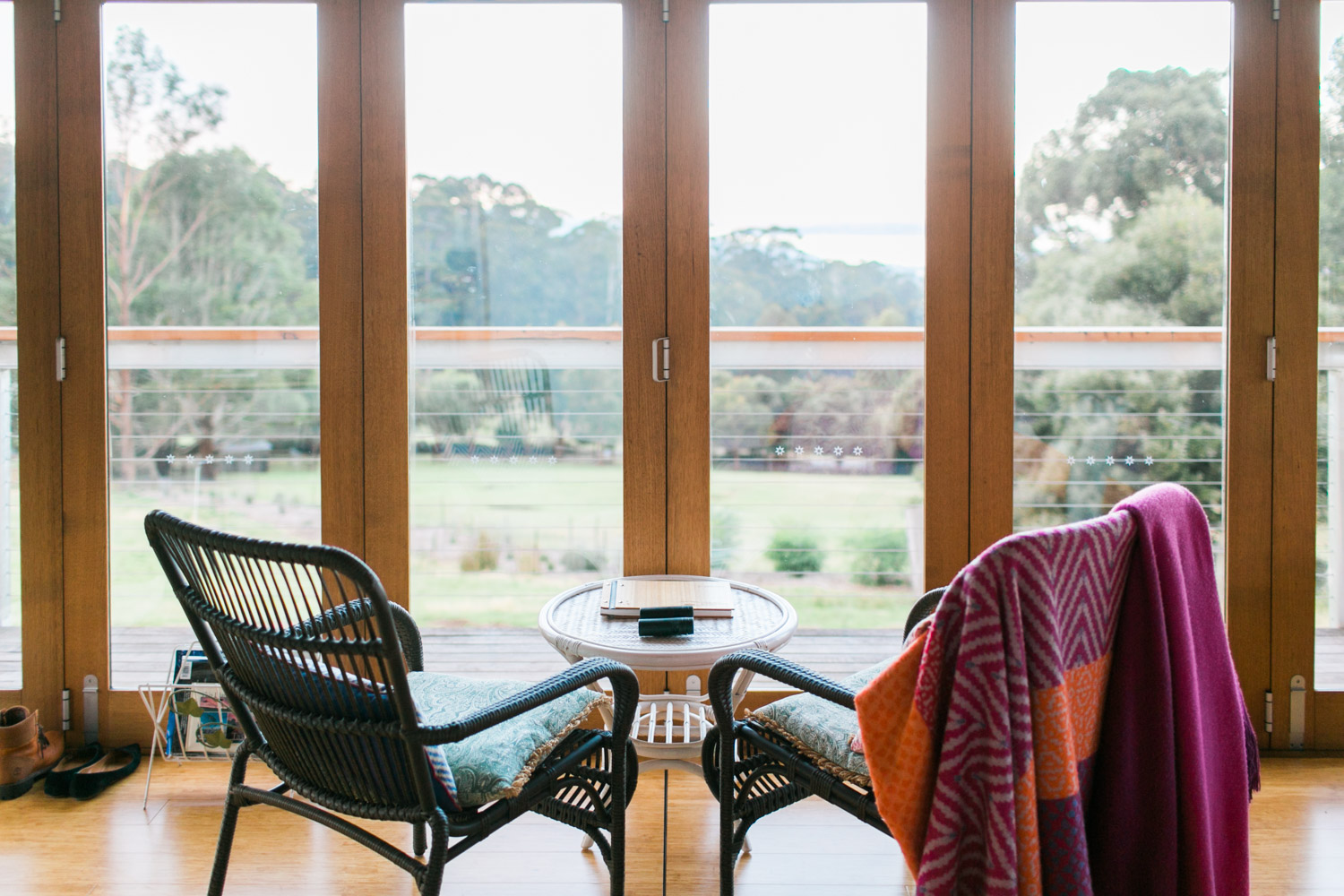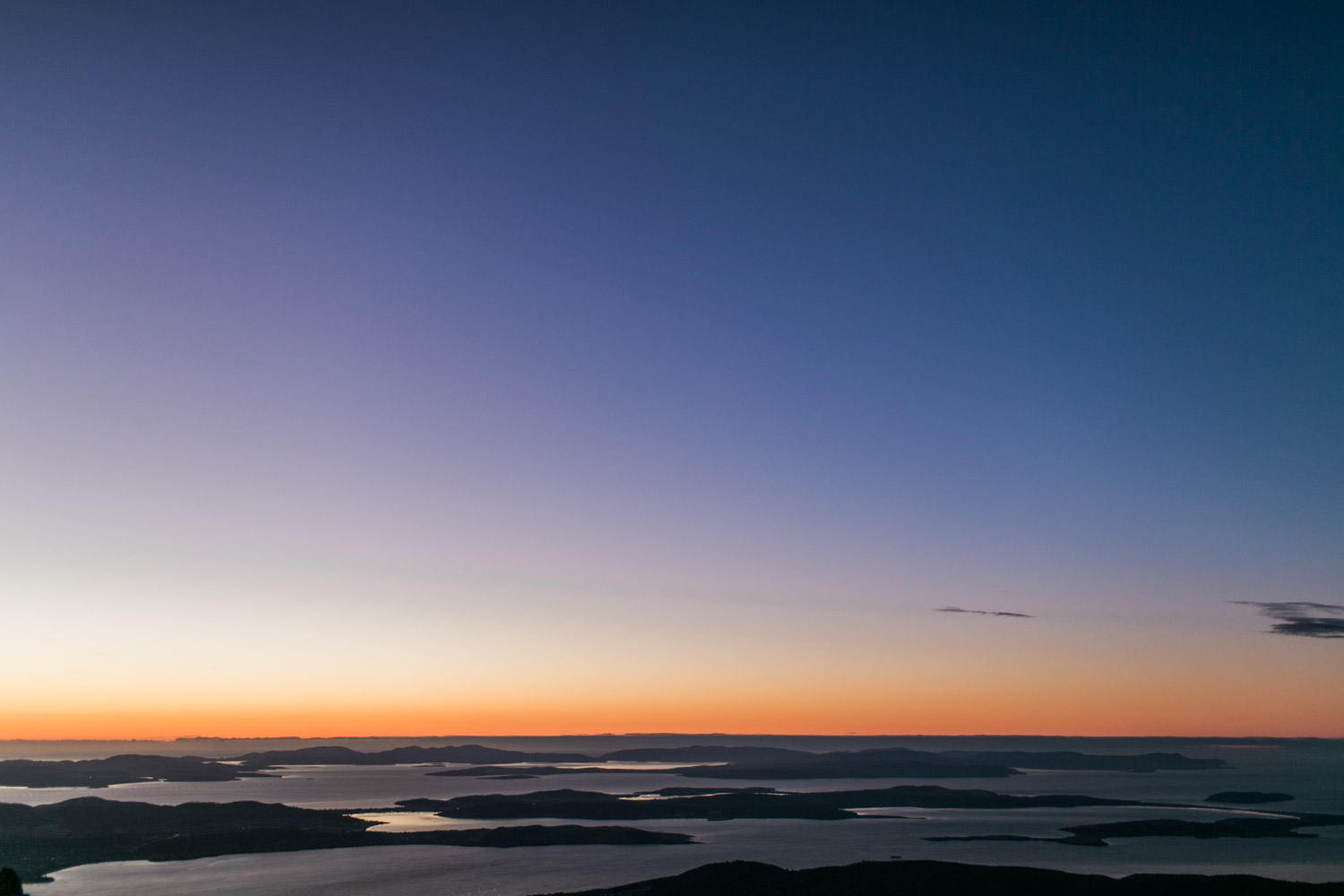 Watching the sunrise at the top of Mount Wellington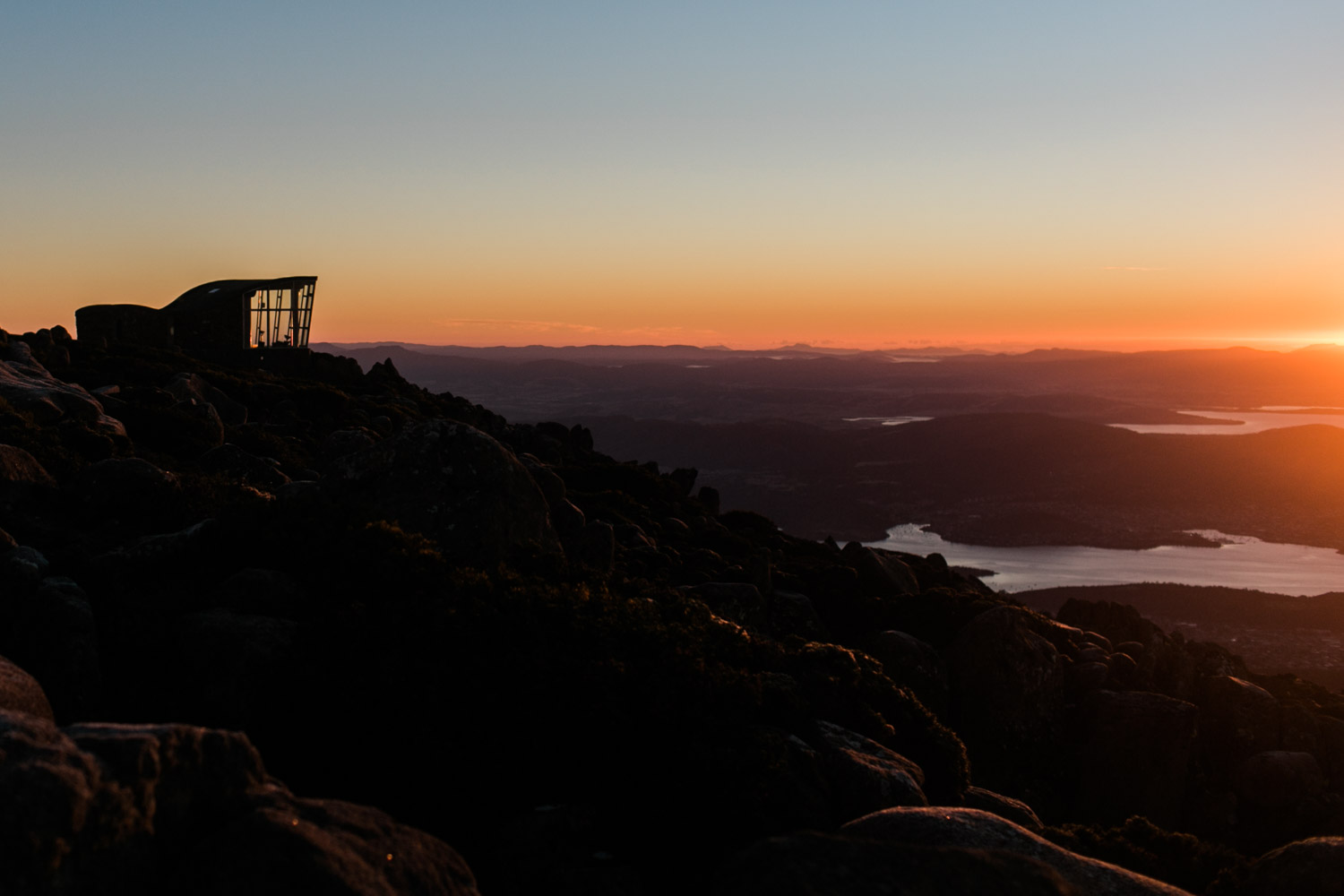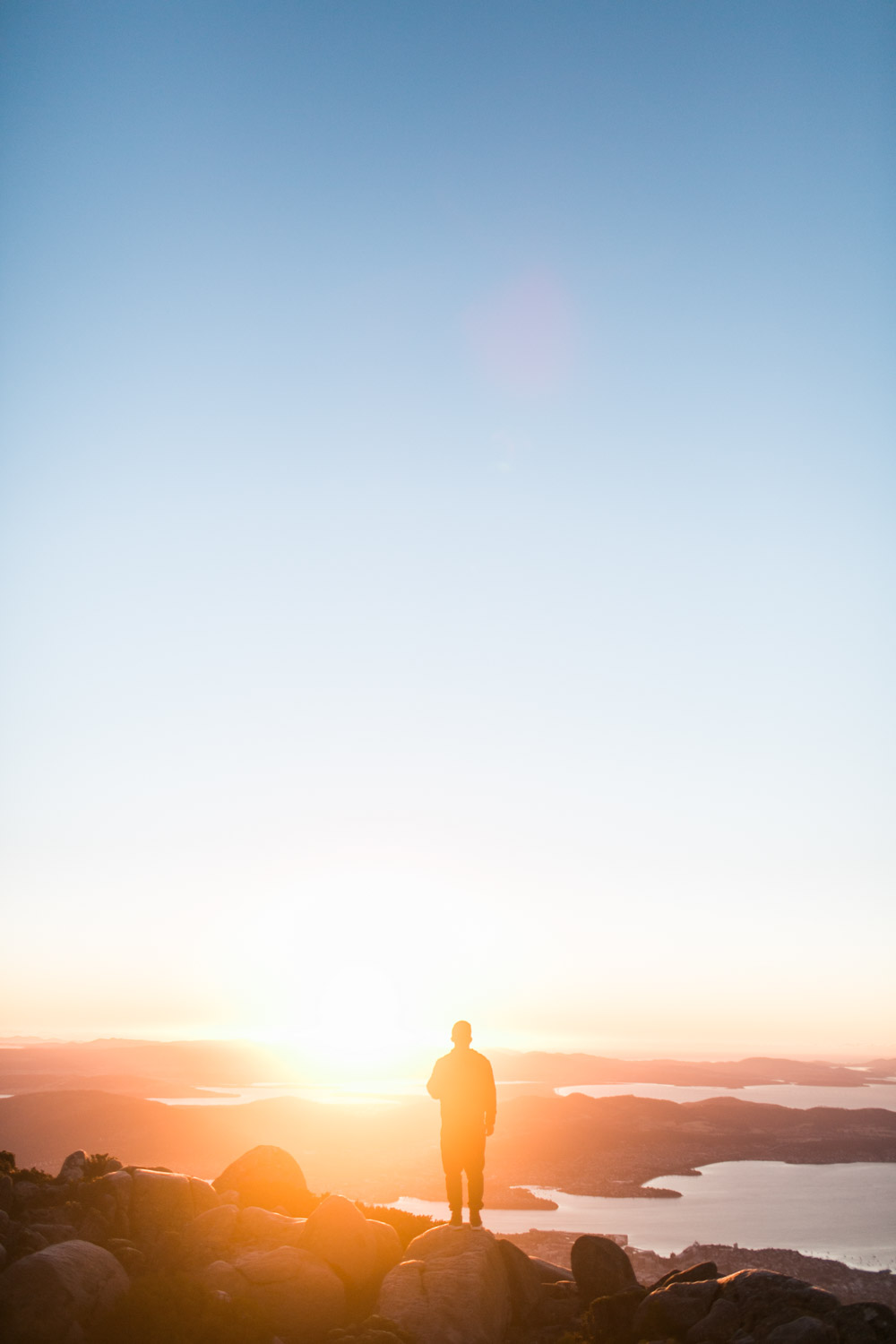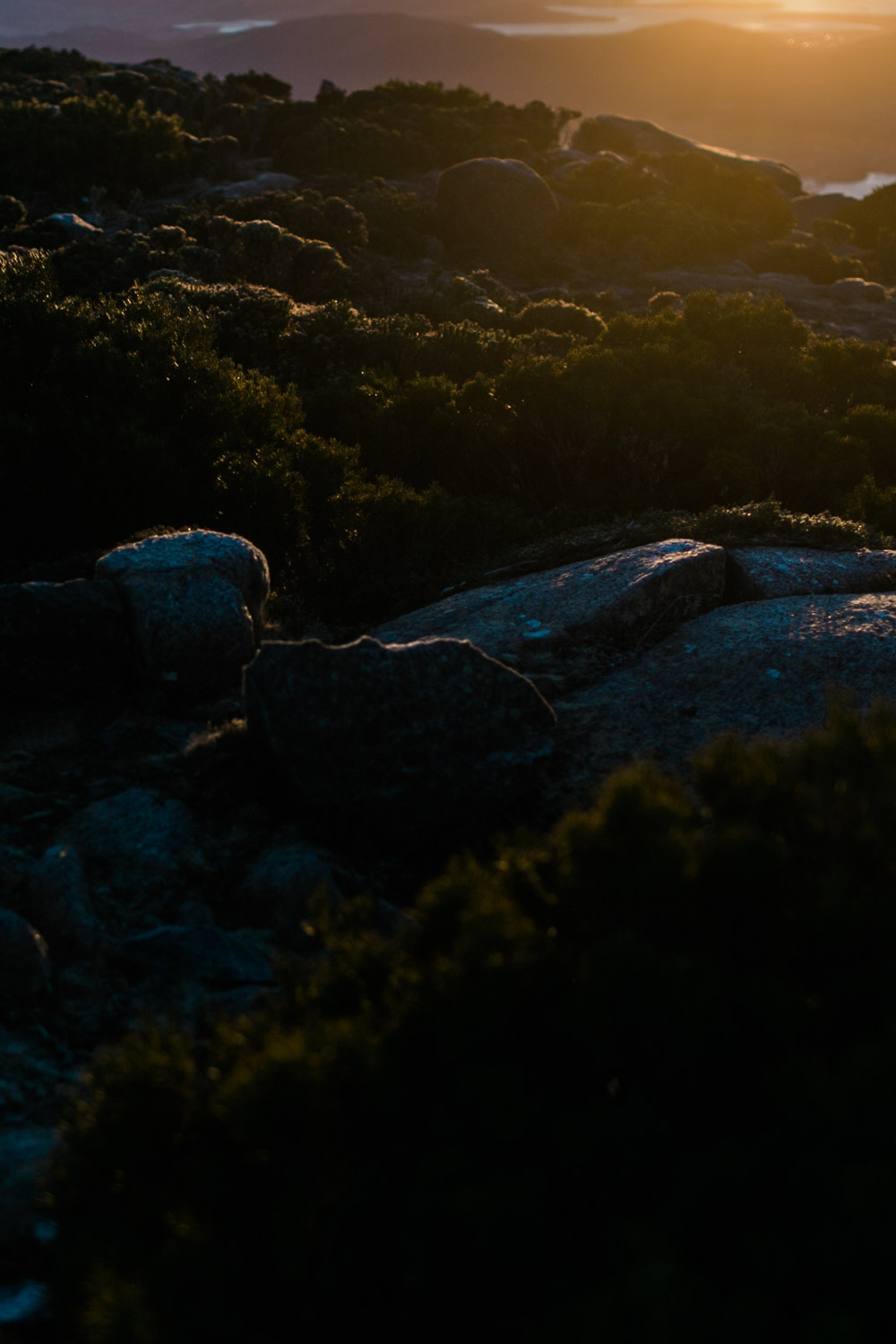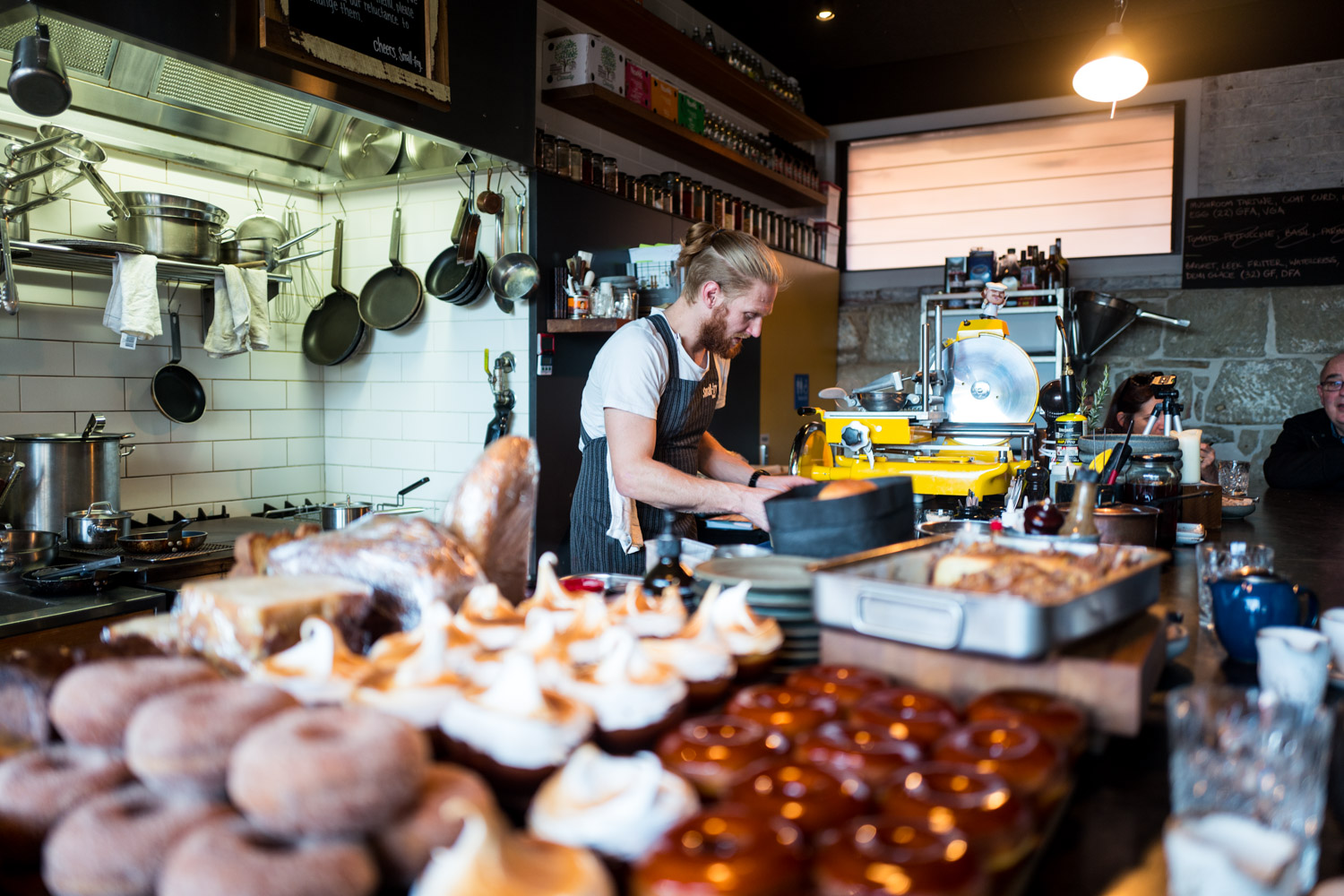 Breakfast at Small-Fry Hobart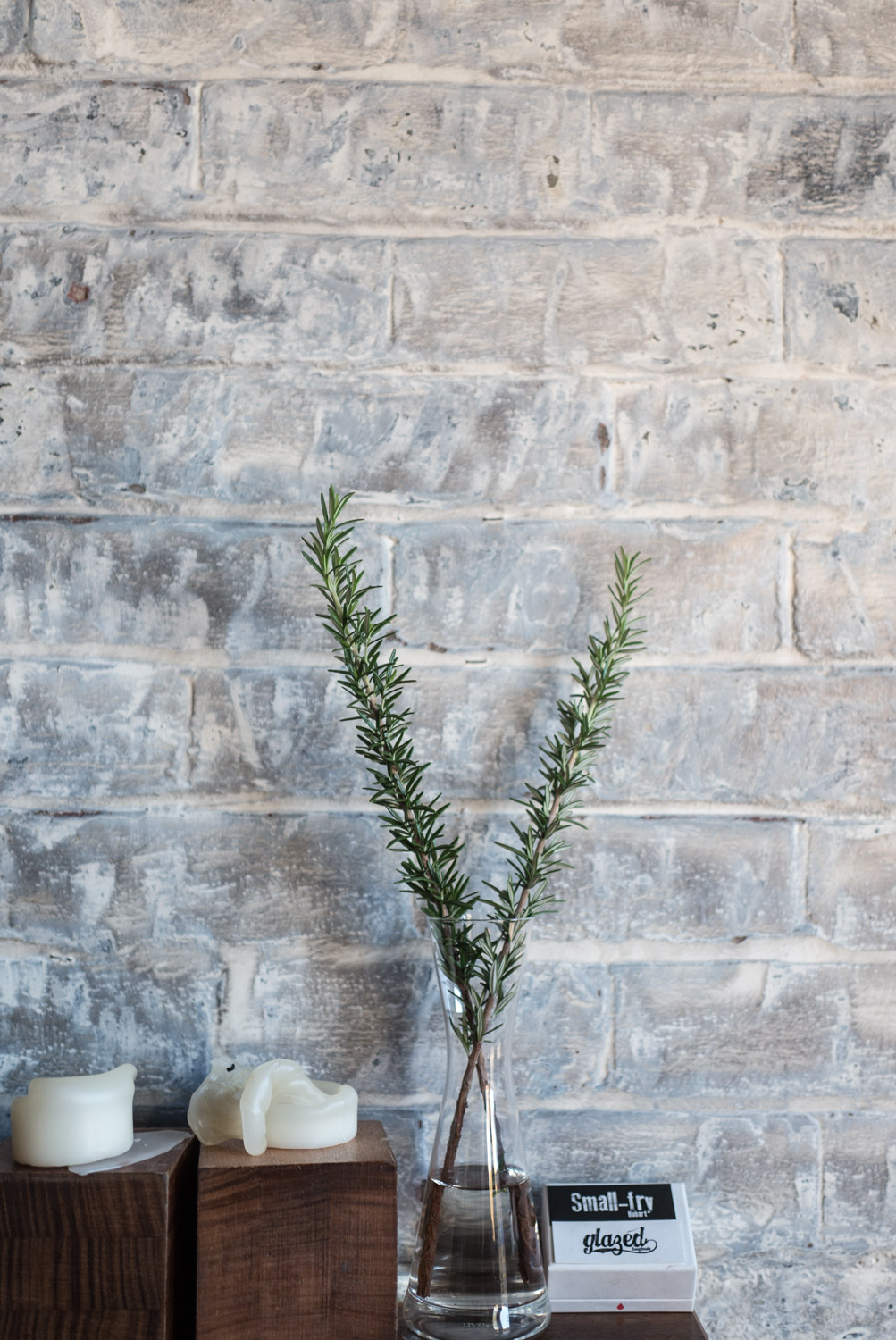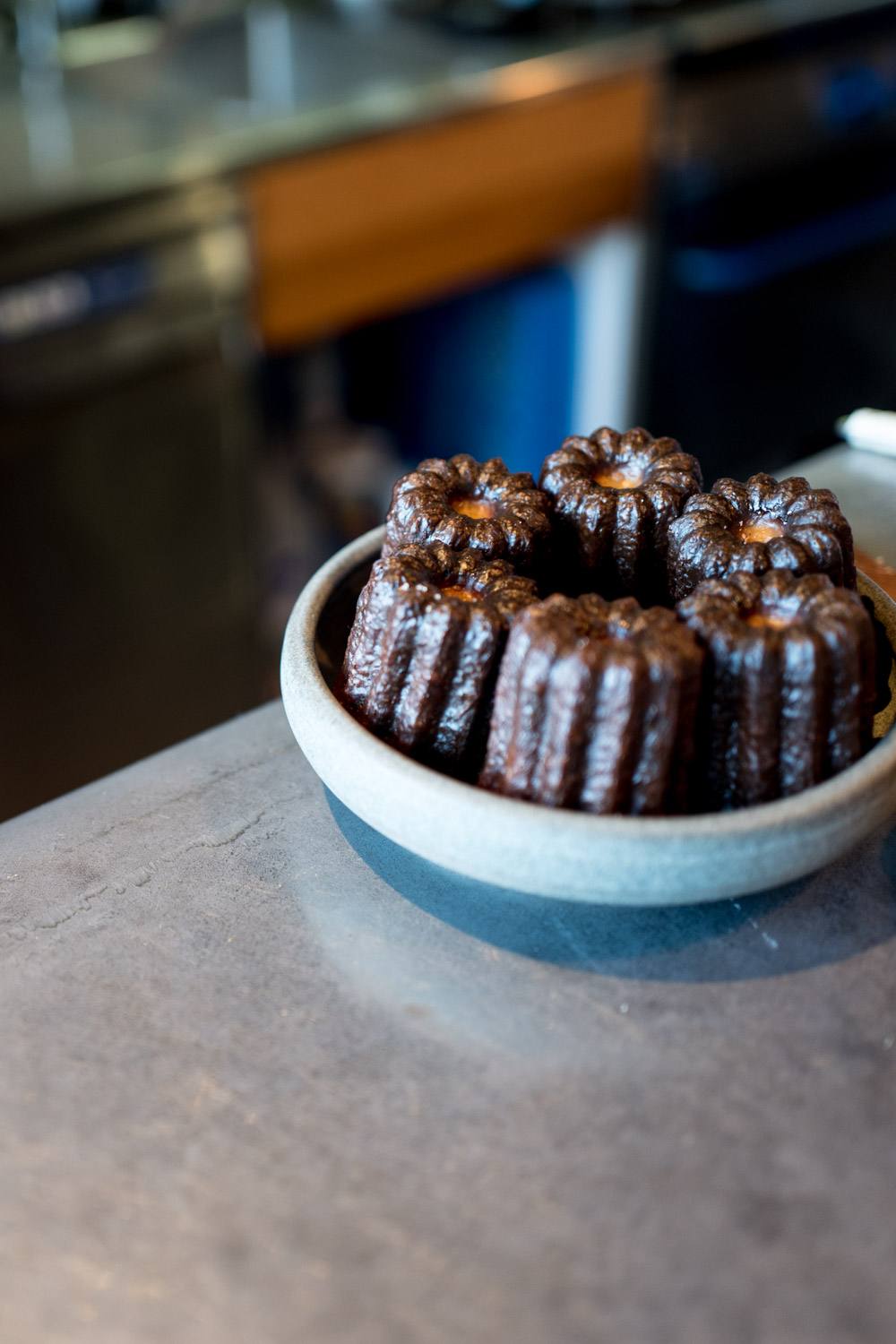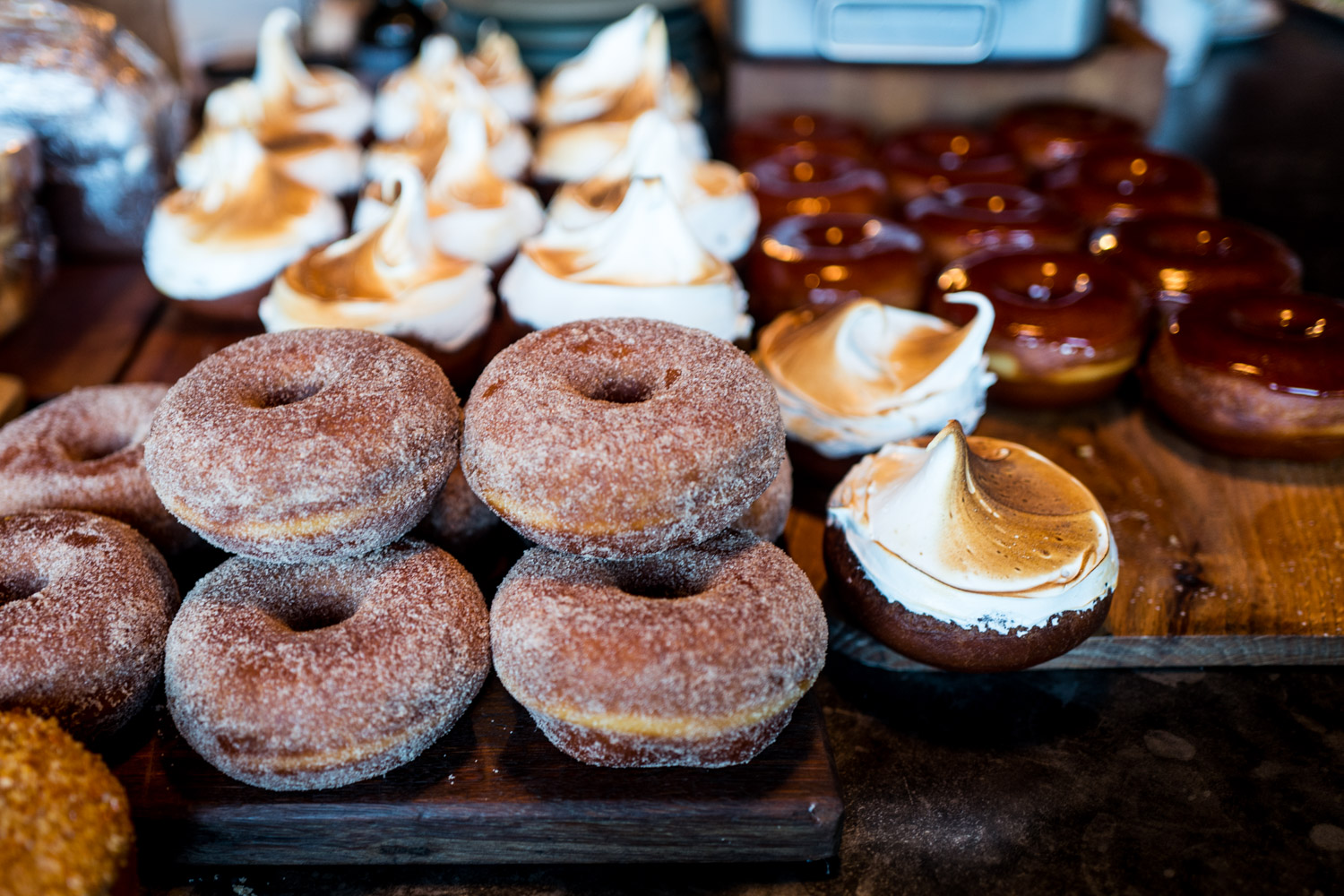 Yes, please!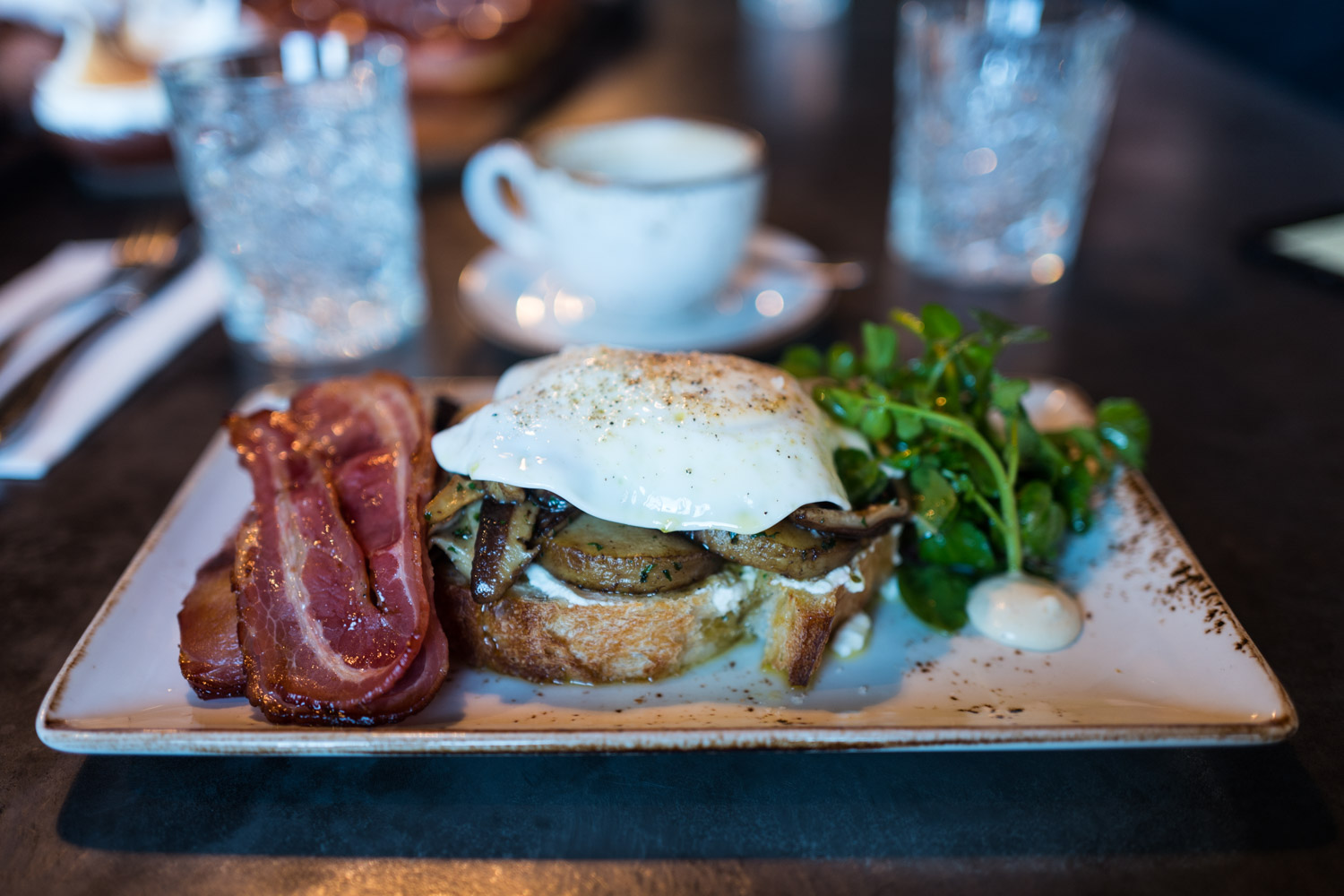 Toast with mushrooms, egg, and cheese with watercress salad and bacon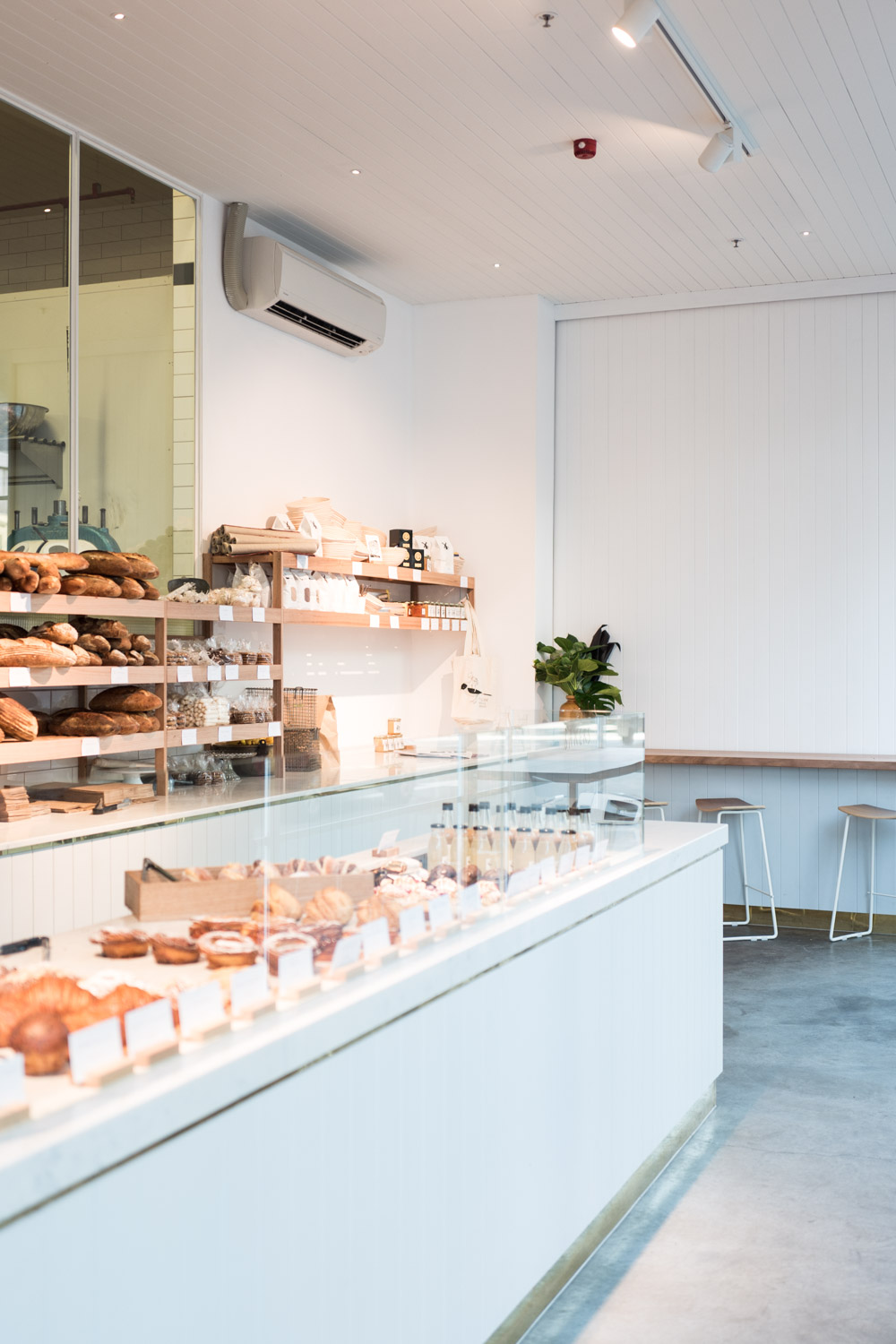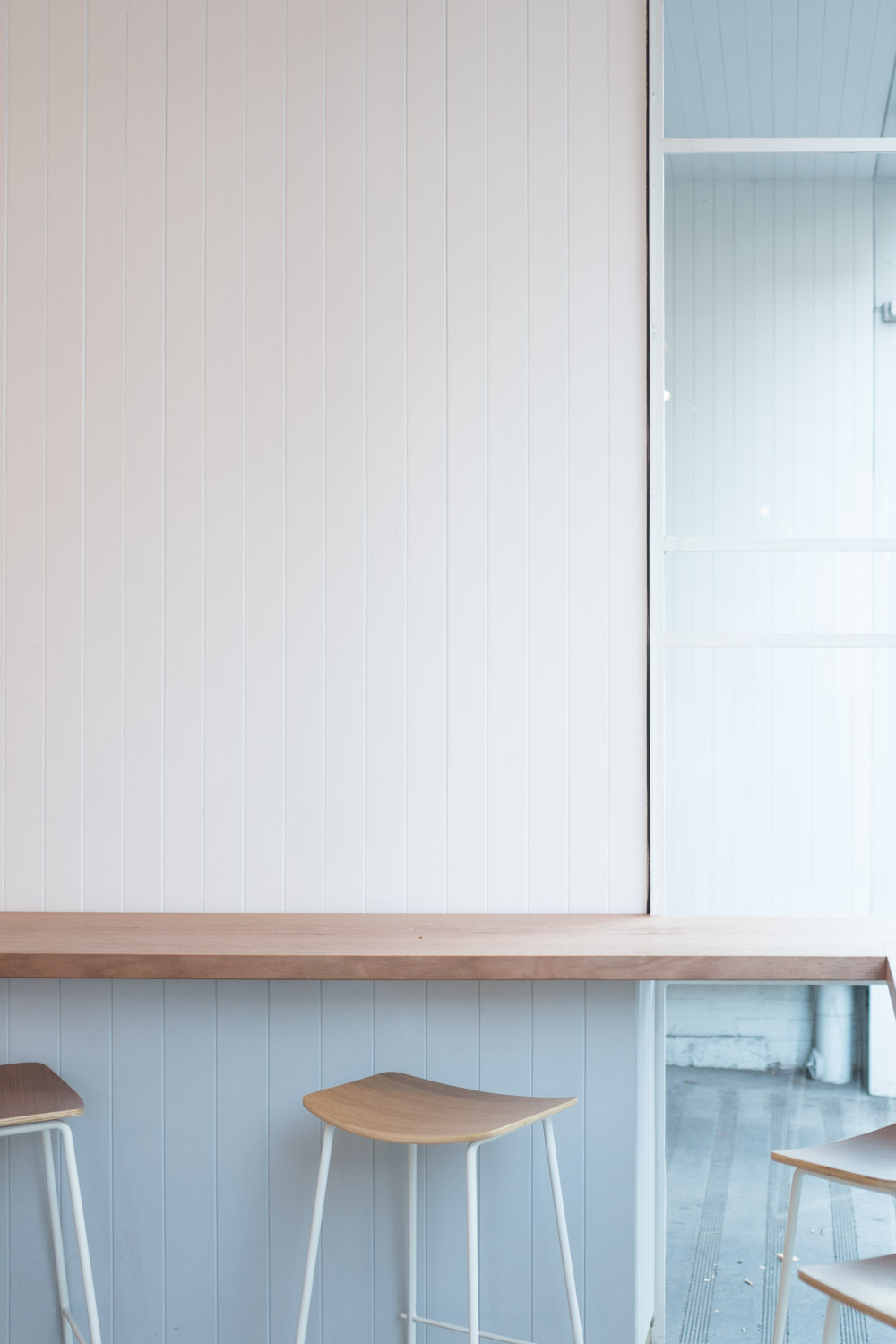 Pigeon Whole Bakers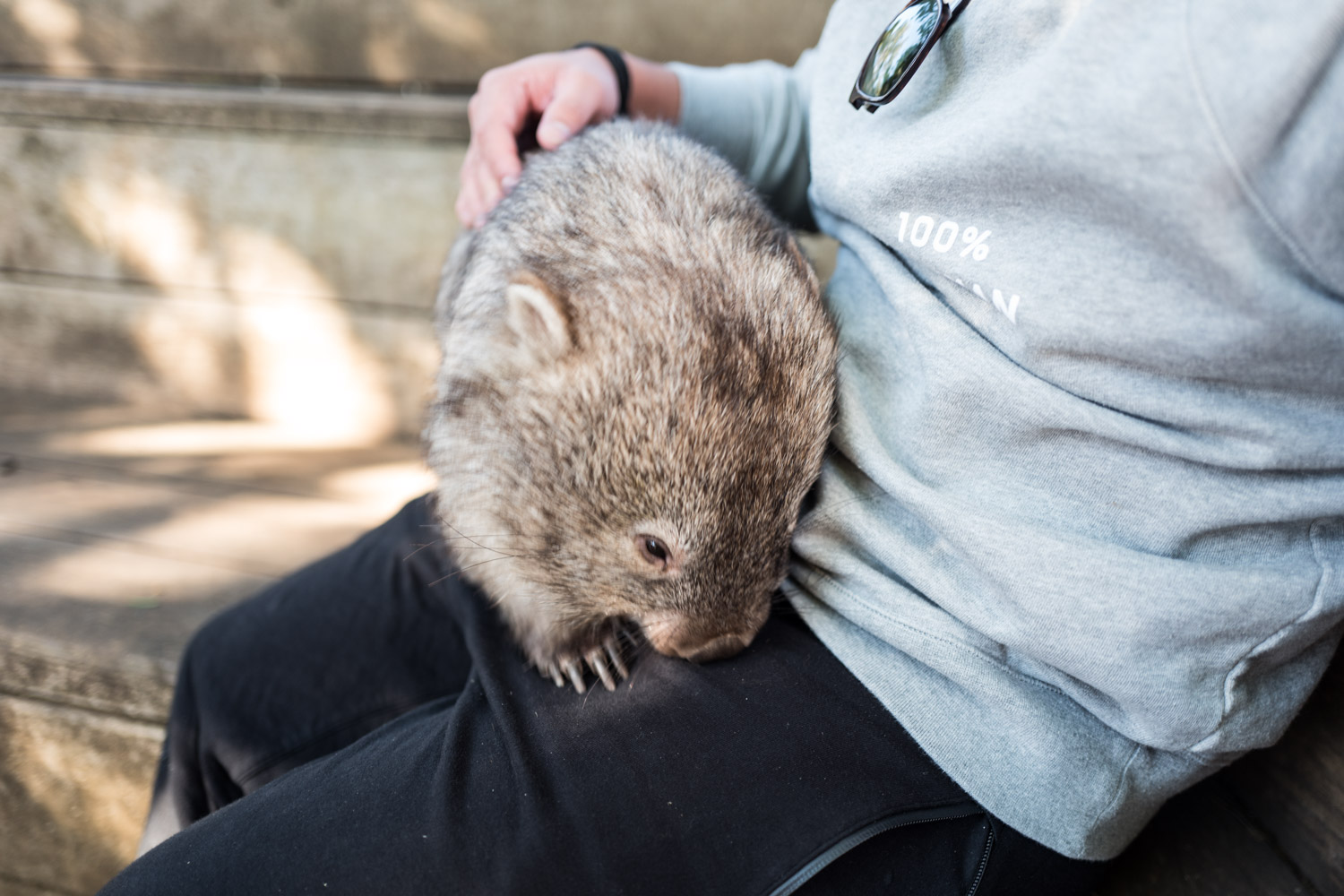 Getting up close with a young wombat at Bonorong Wildlife Sanctuary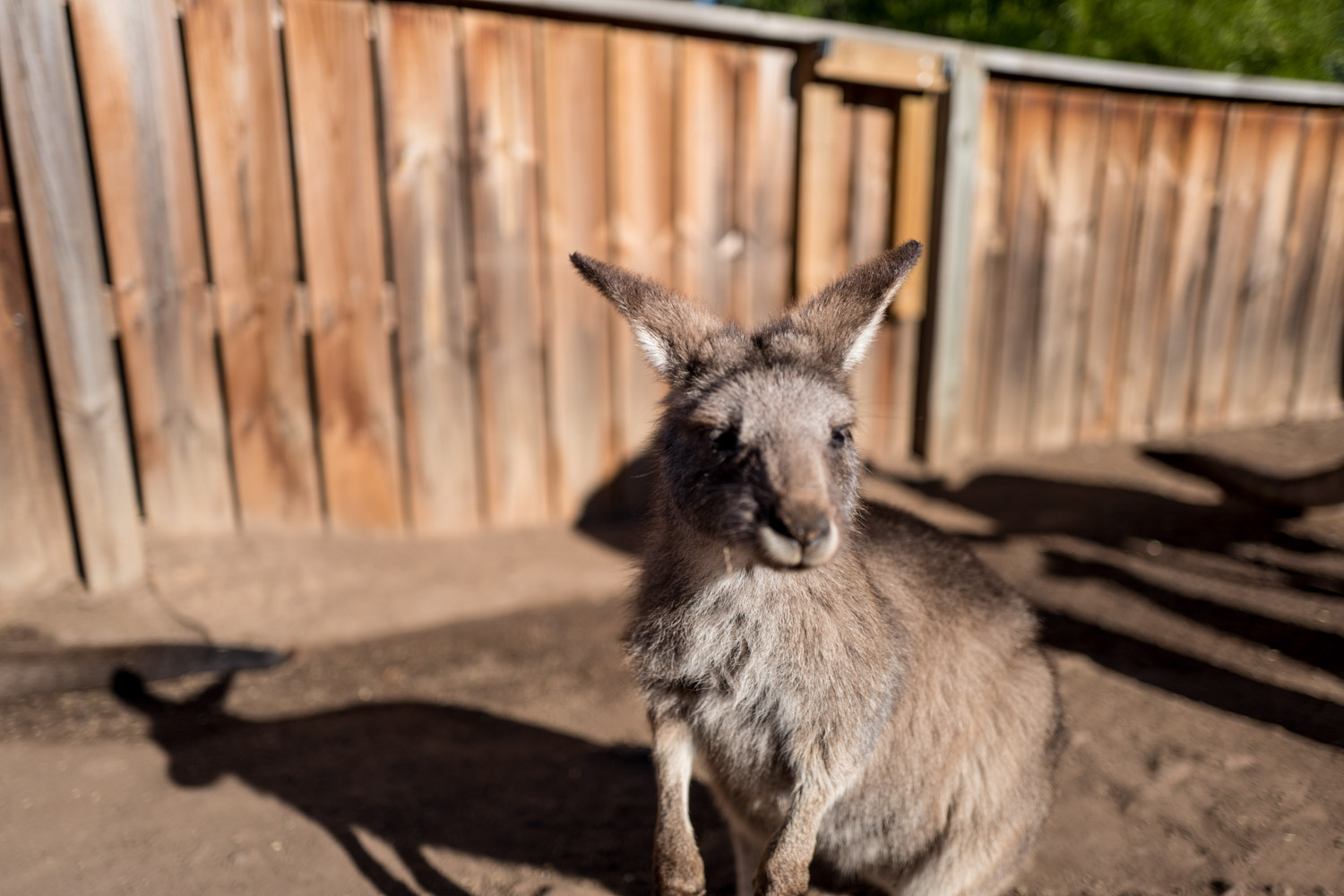 Hi buddy!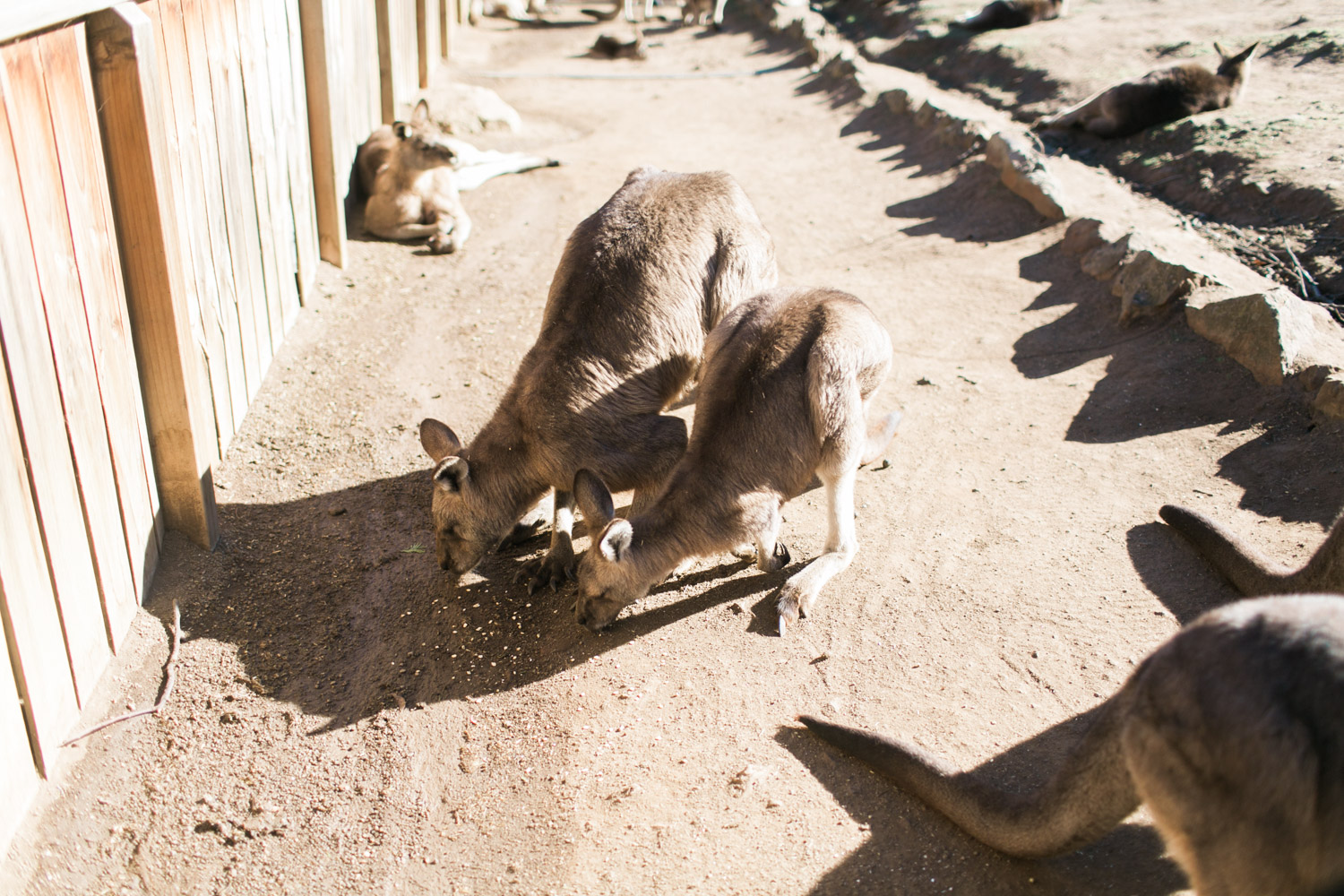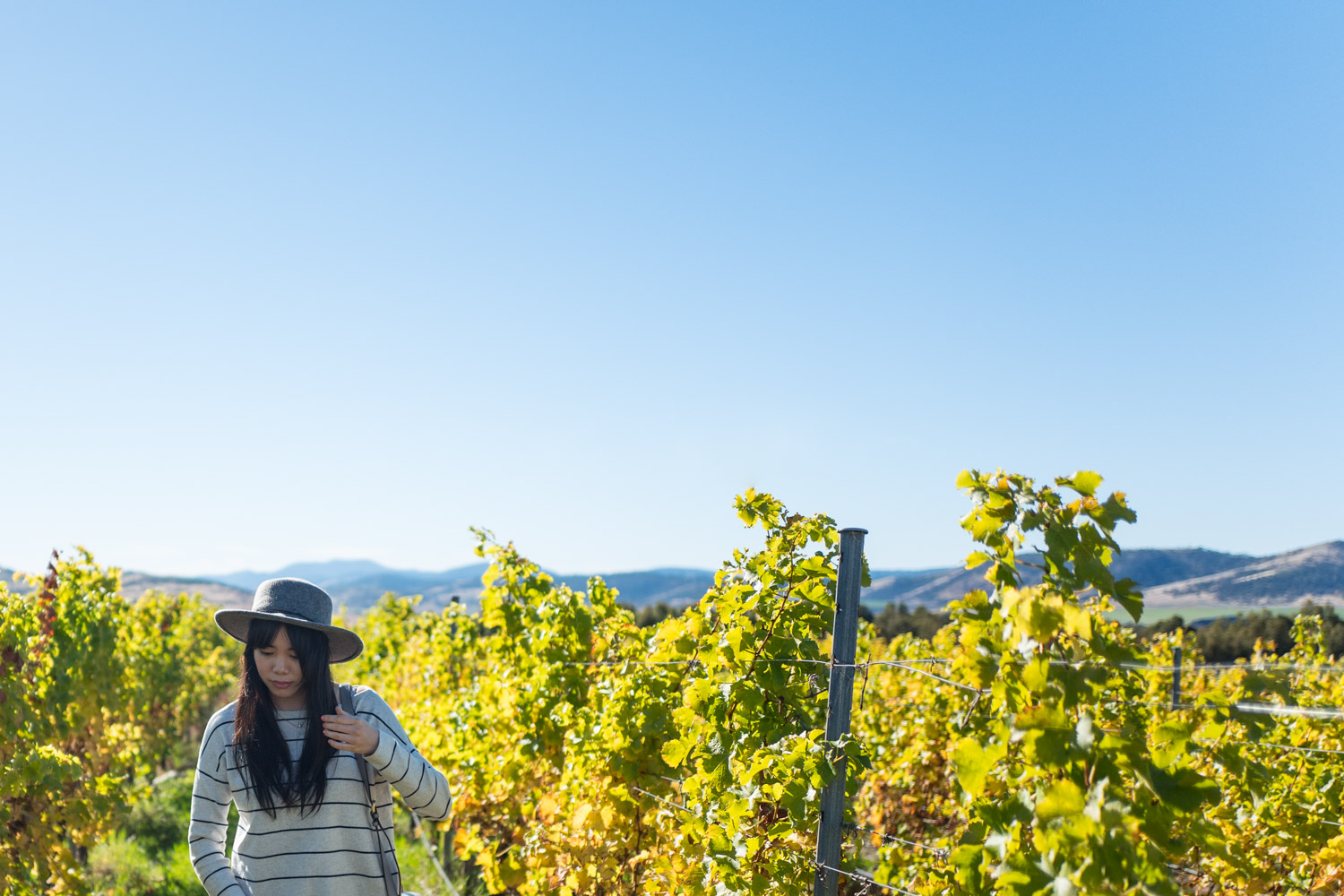 Frogmore Creek Vineyards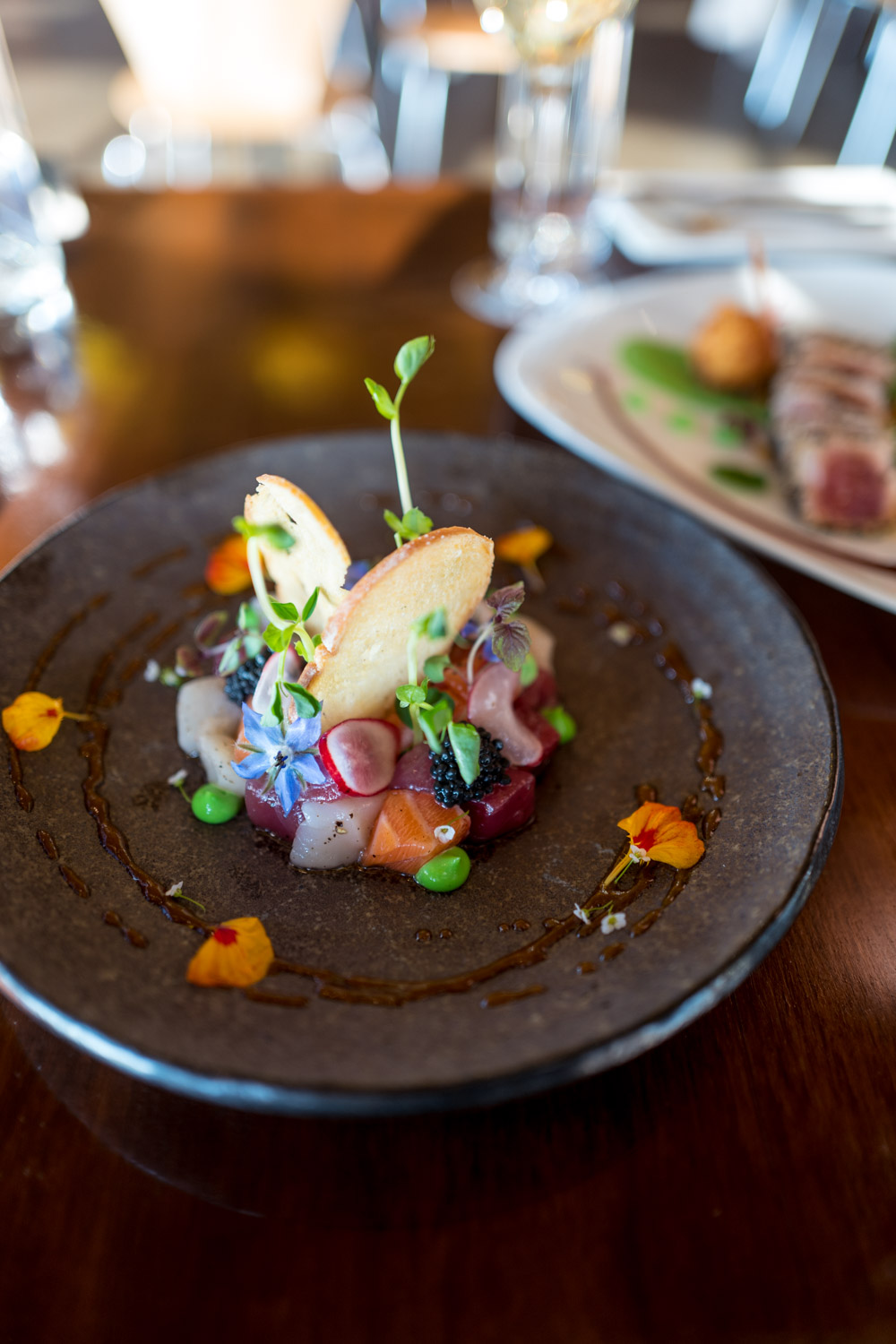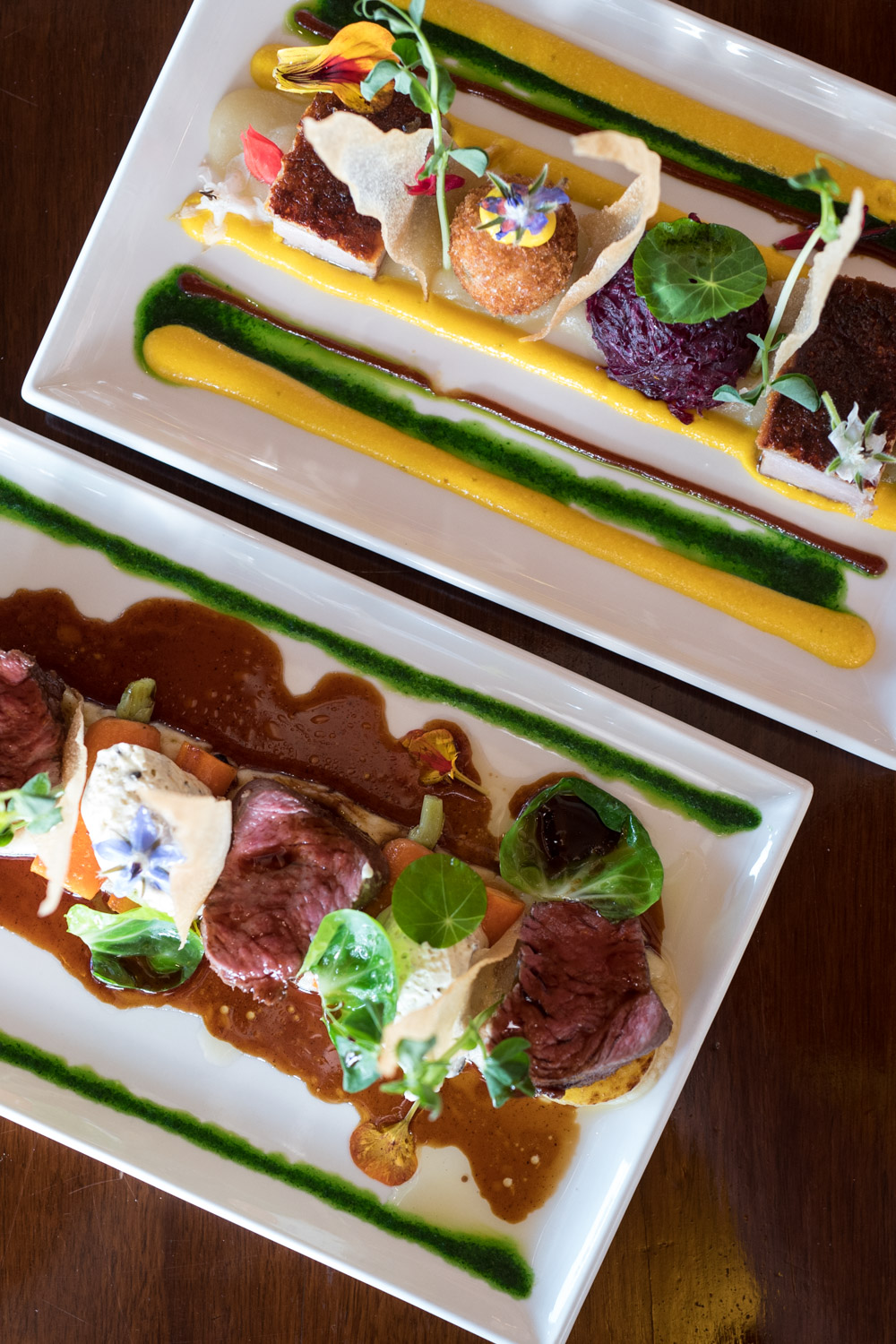 Diced sashimi of scallops, tuna, trout, Crostini; tataki of tuna and sesame; crispy skin pork jowl with croquette, potato, apple puree, and pickled cabbage; roasted porterhouse of wallaby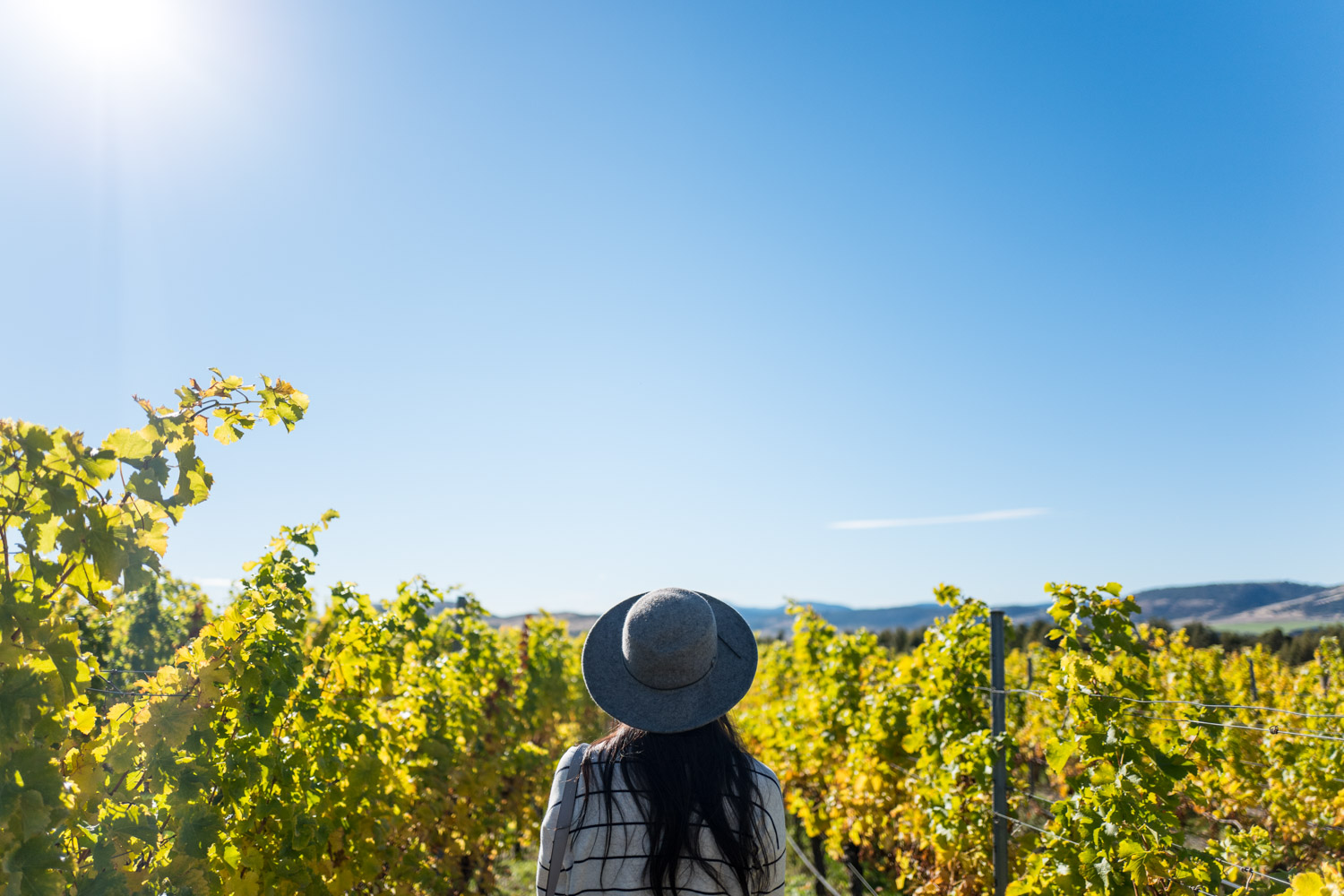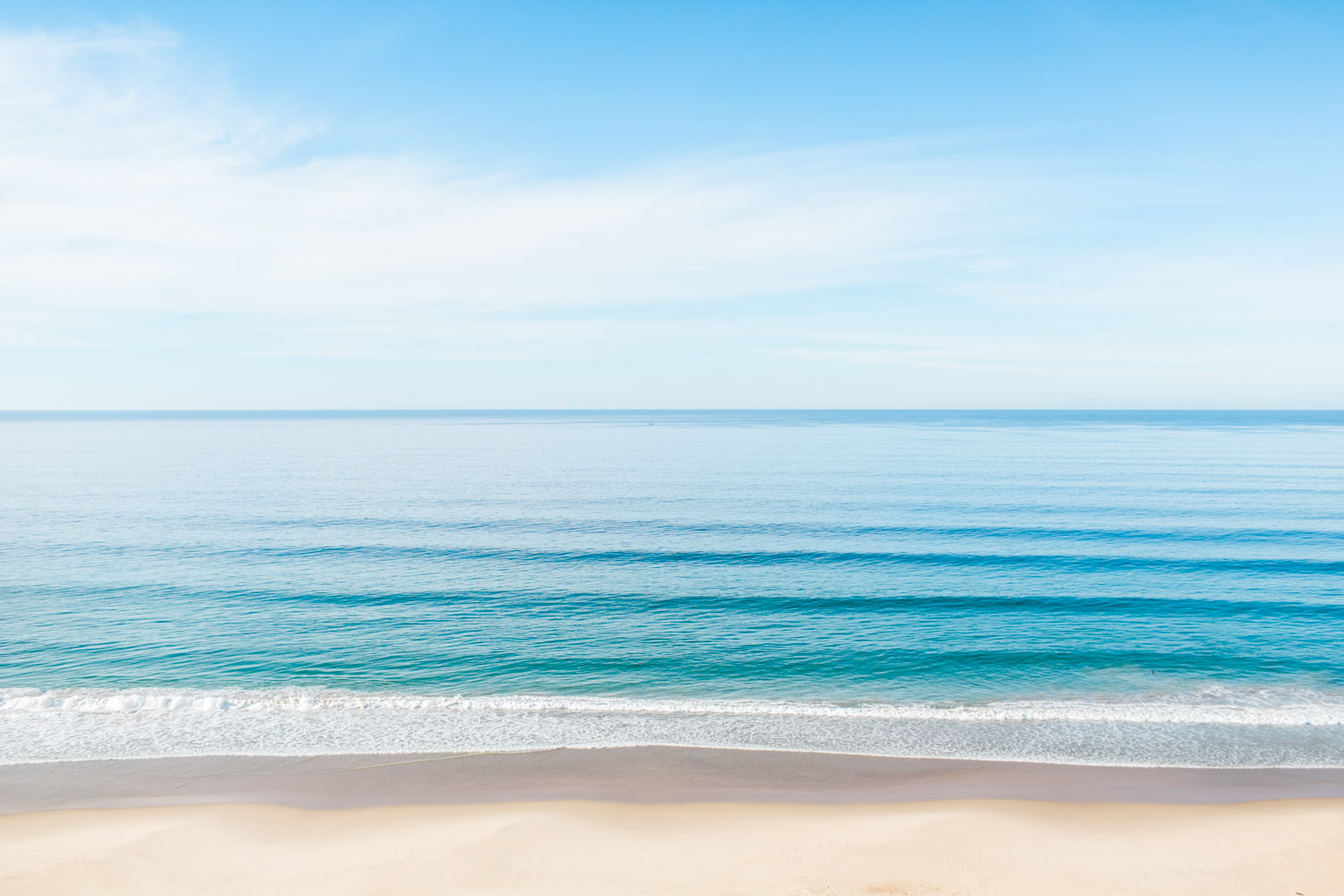 Bruny Island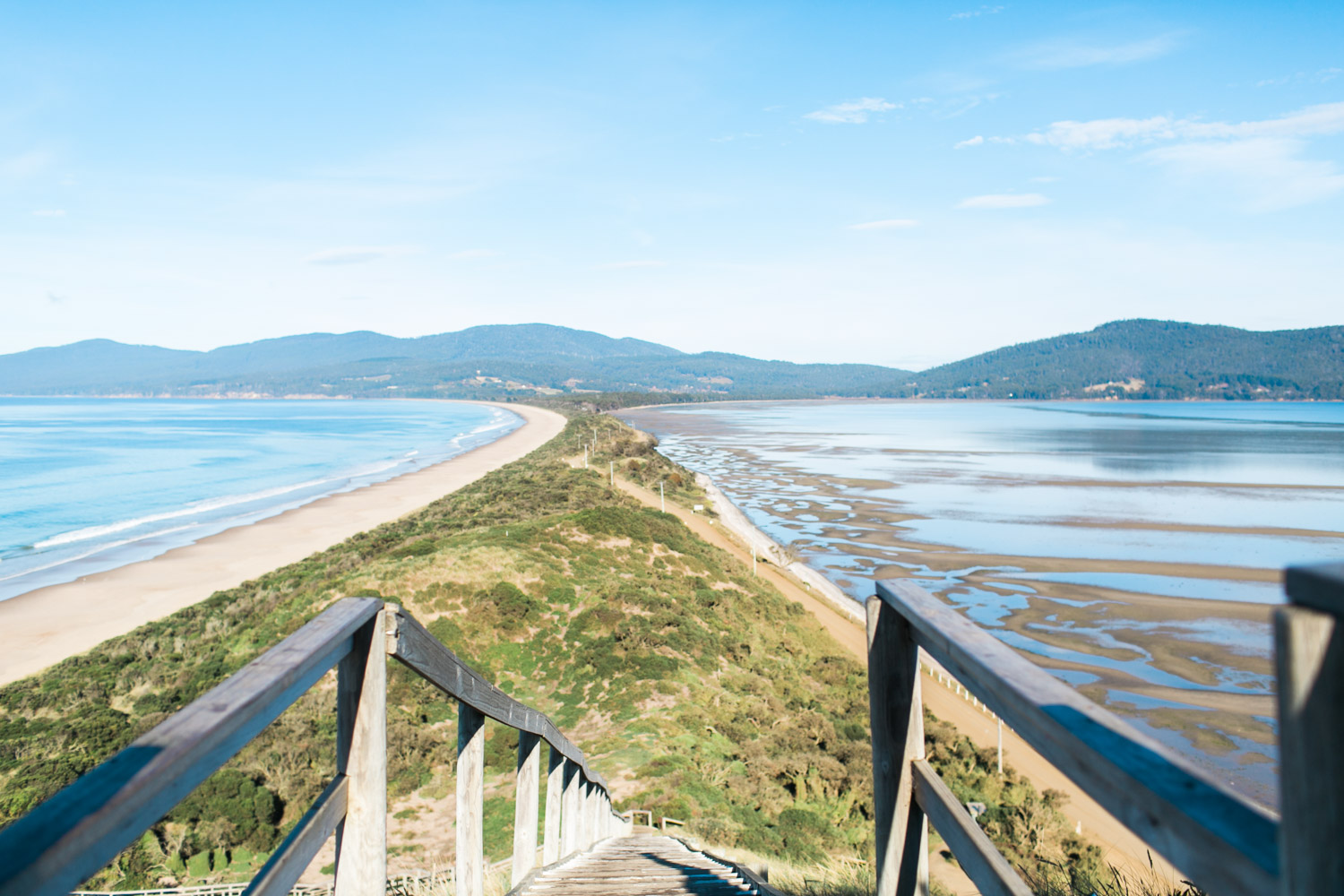 Fossil Cove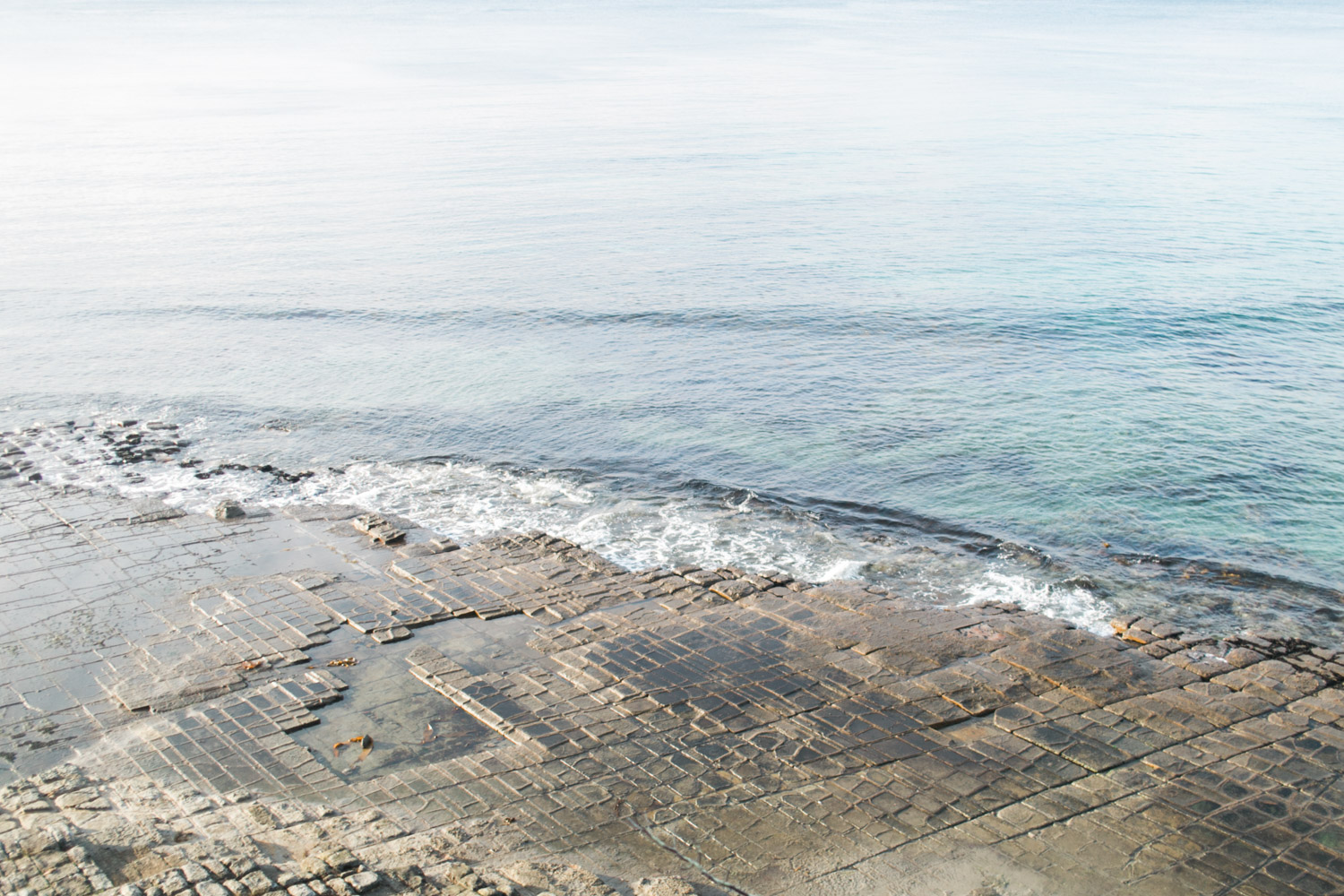 Tessellated Pavement – I'm sure it would look incredible during sunset or sunrise!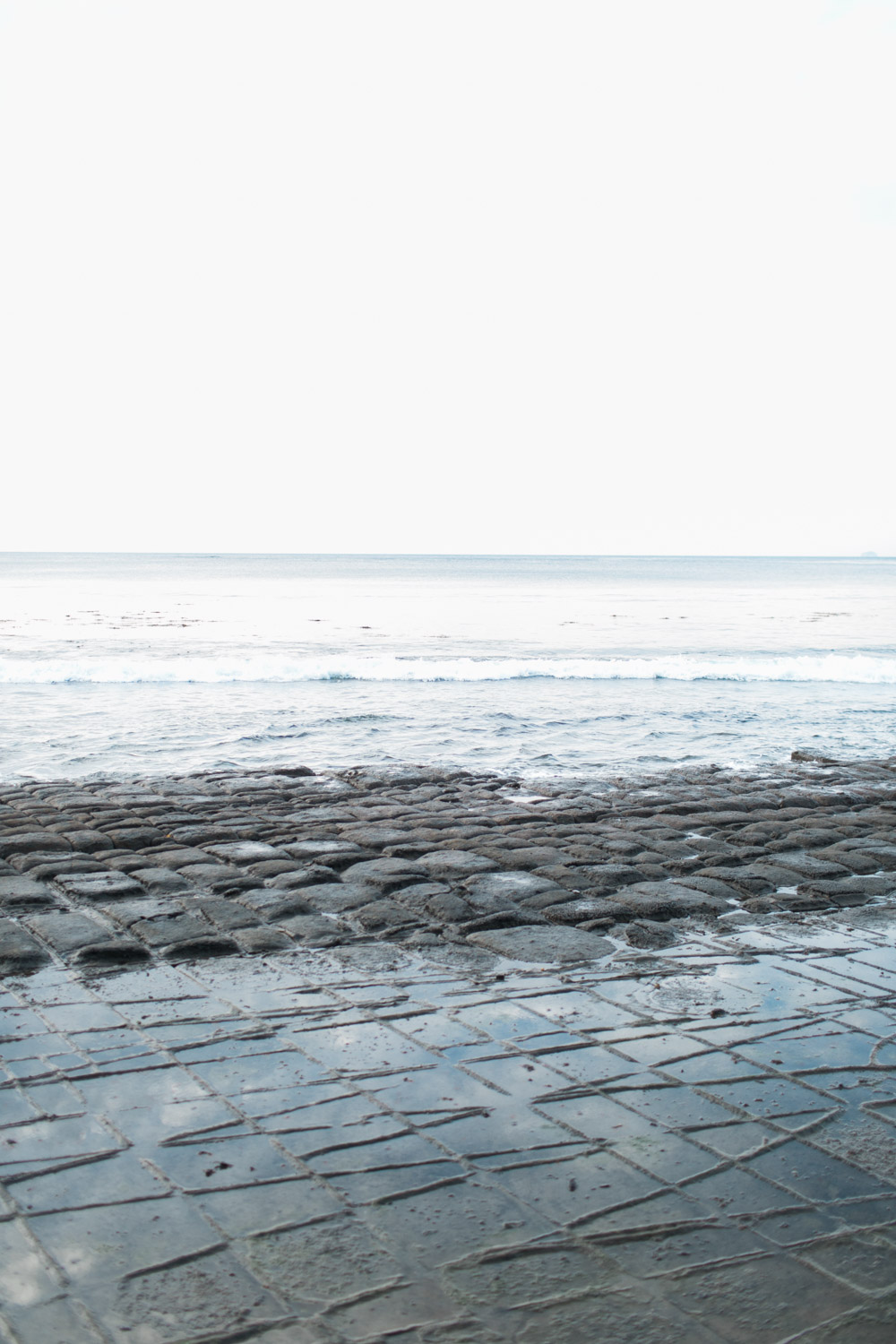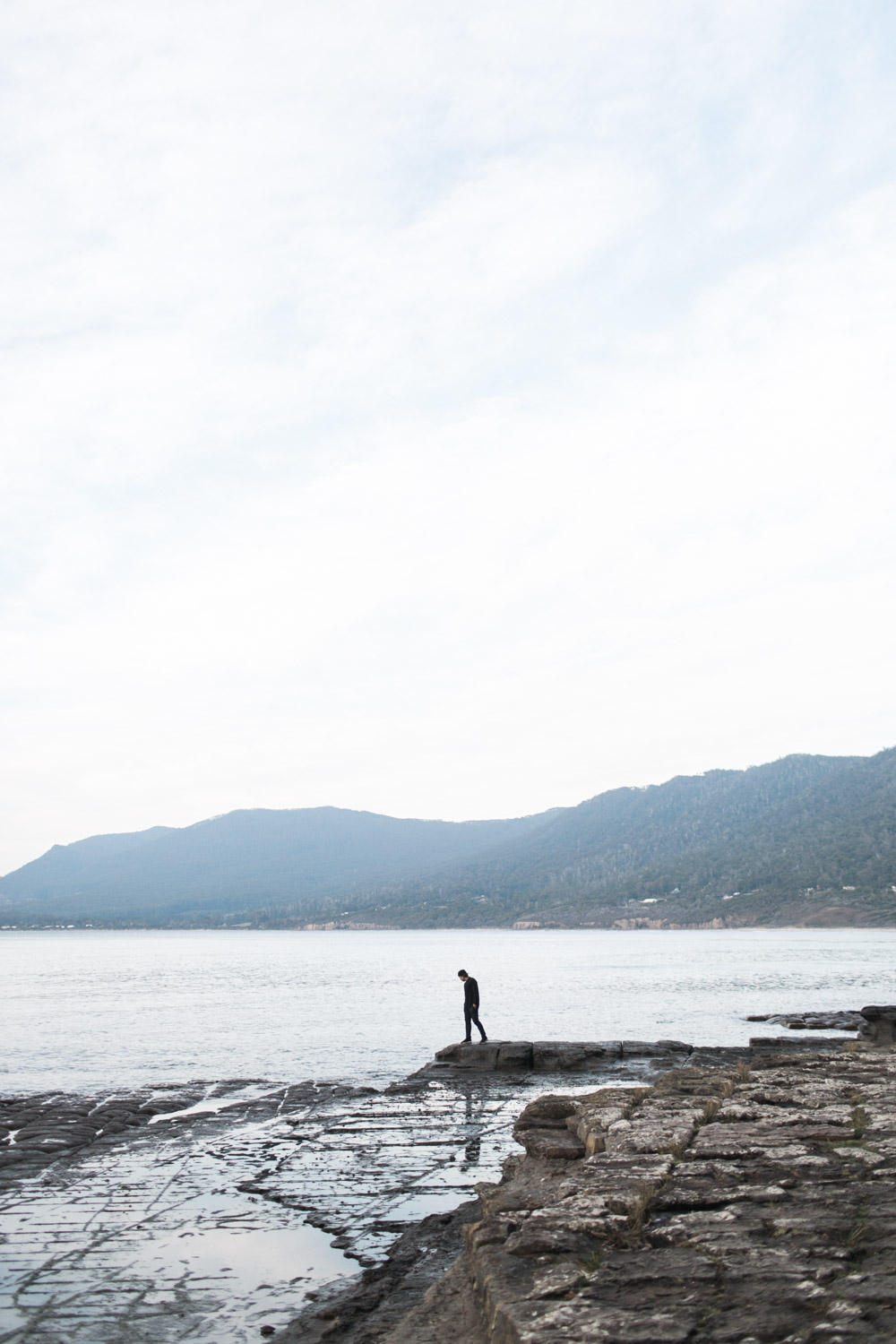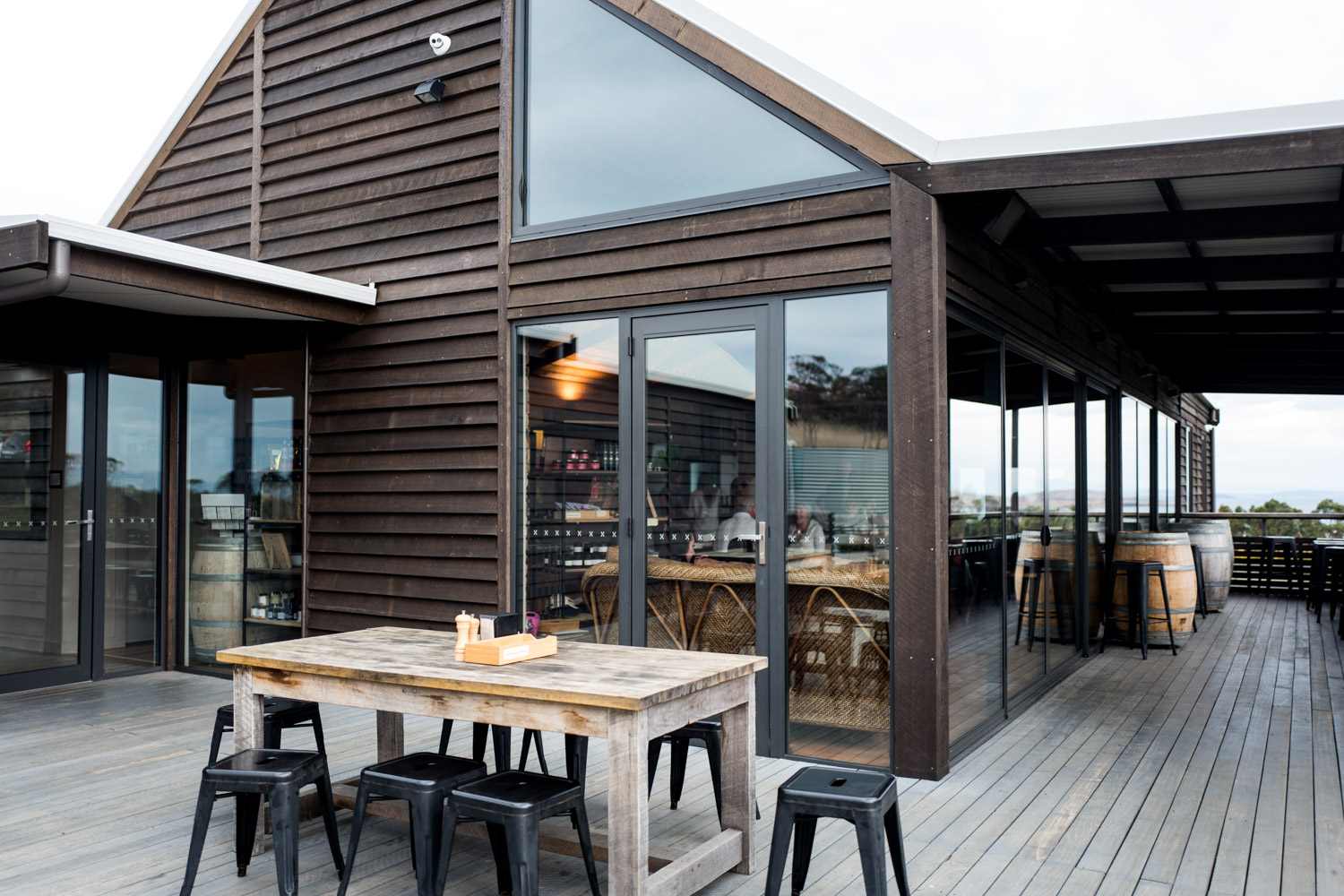 Bangor Oyster Shed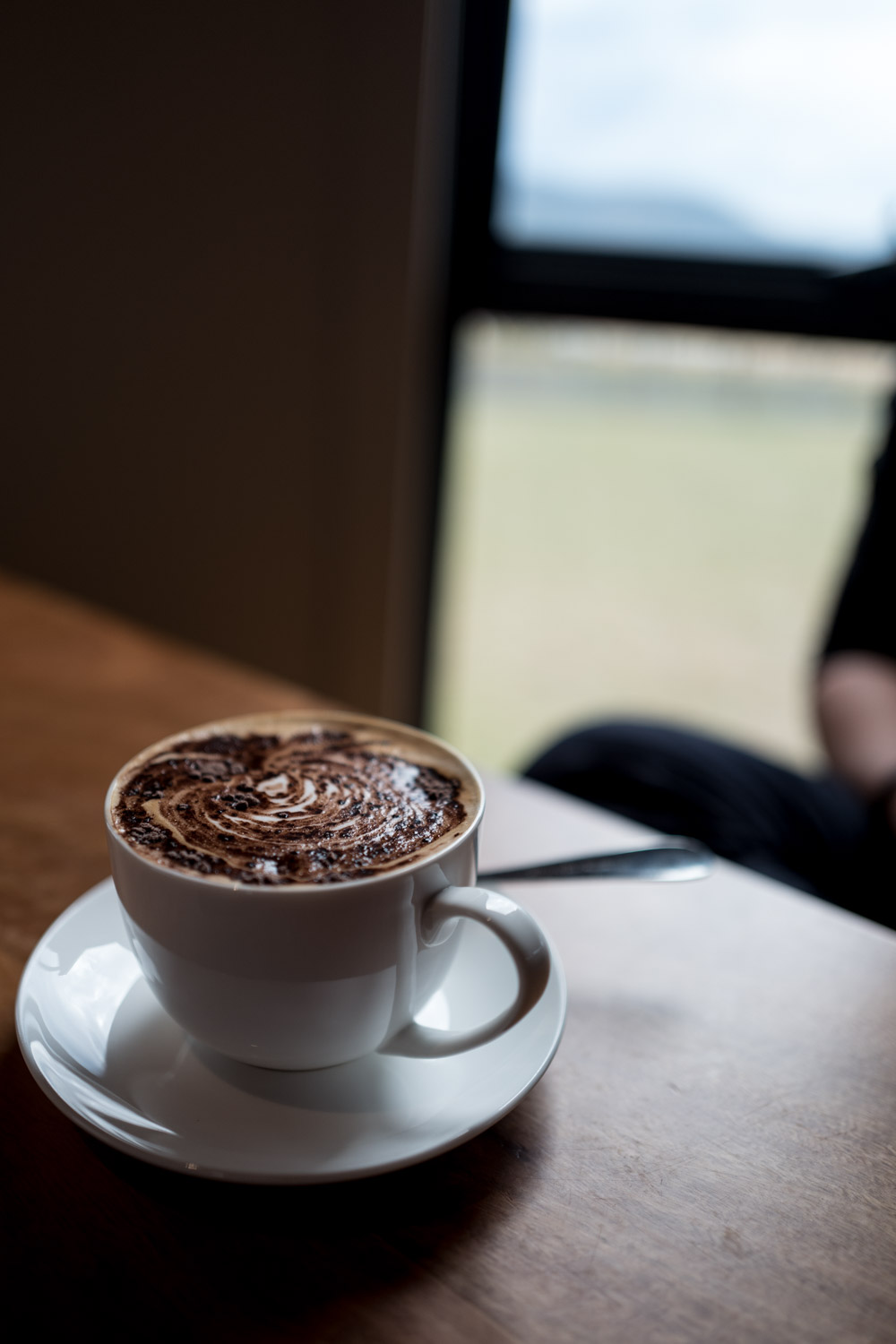 Noticed that Australians love dusting the tops of cappucinos with cocoa powder 🙂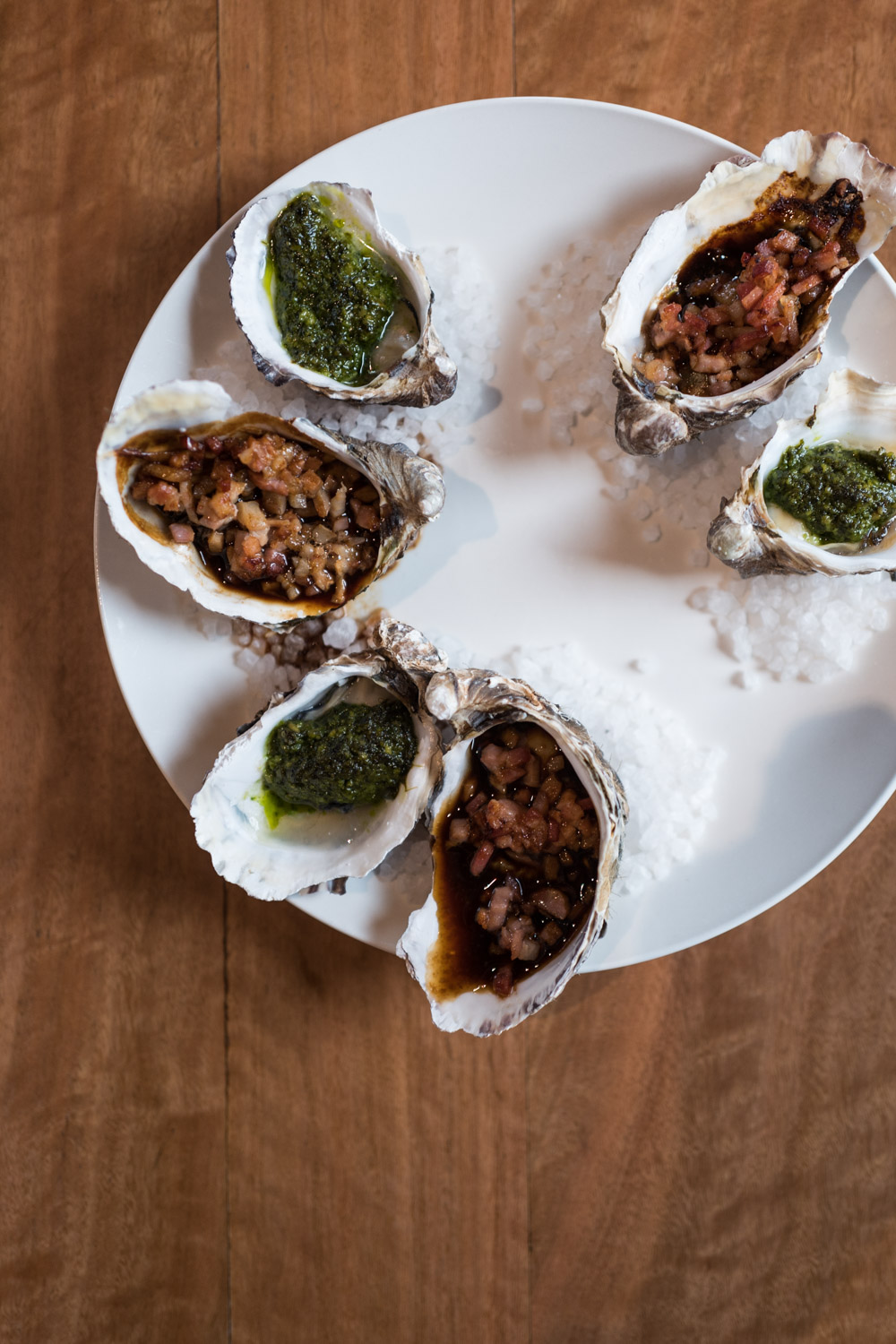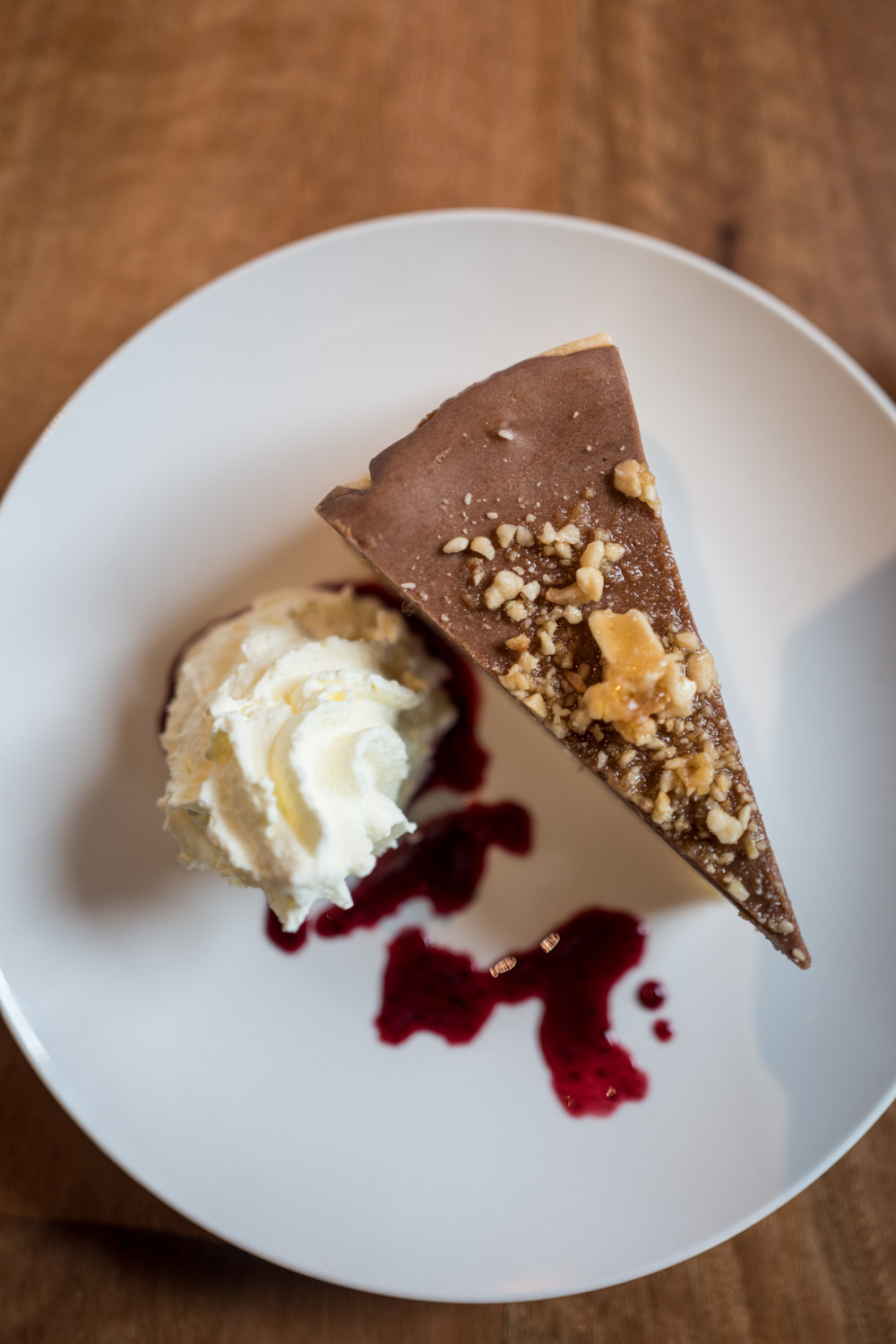 Oysters and peanut butter chocolate cheesecake with berry sauce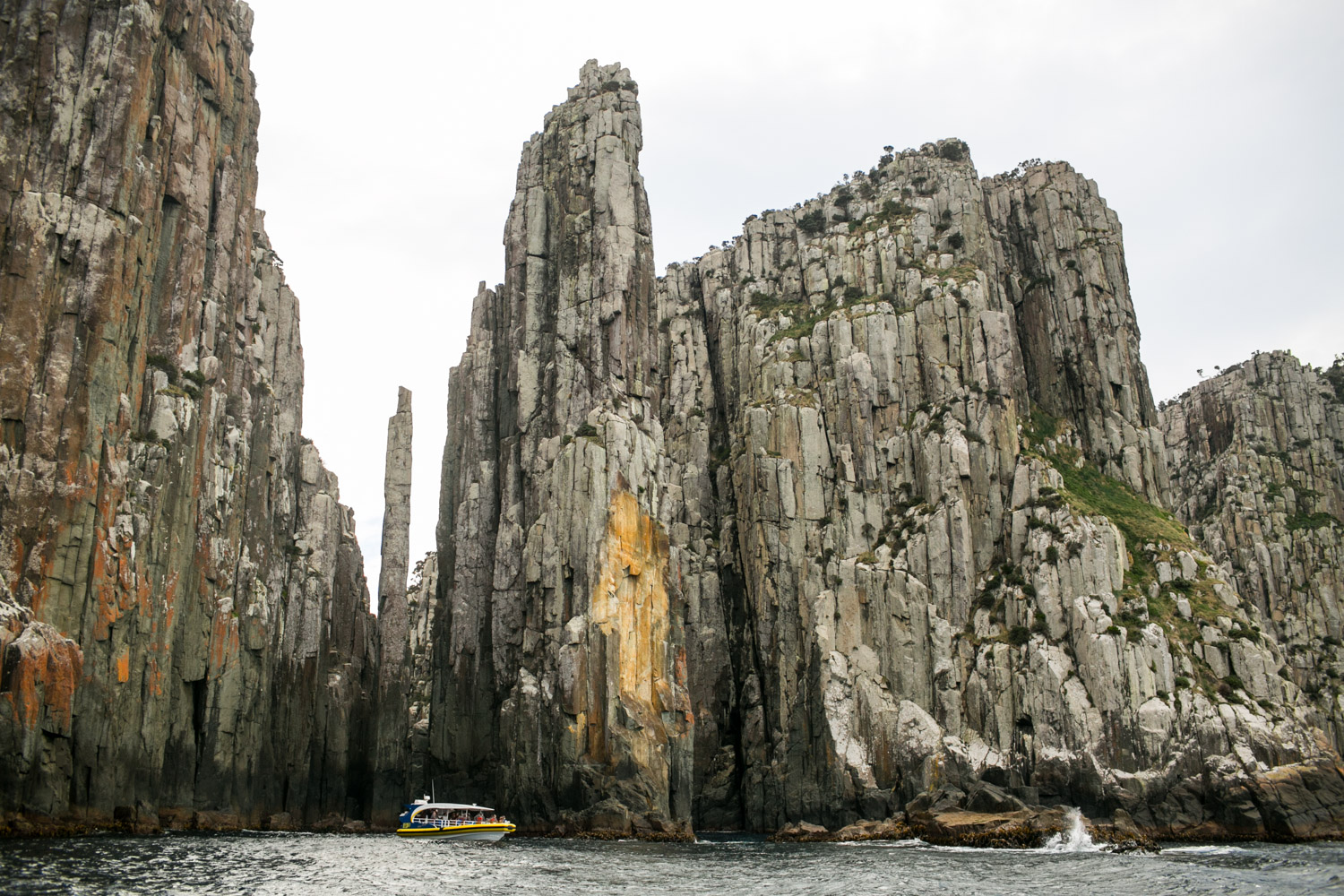 A cruise at Tasman Island
After spending a magical day at Cradle Mountain, we reluctantly left, wishing that we could've stayed another full day to see more of the mountain. On the way to our next destination, we stopped at Christmas Hills Raspberry Farm's cafe, which offered items highlighting raspberries and seasonal dishes made with local ingredients (actually, that's just about every restaurant in Tasmania). With our bellies happy and full of hearty food, we drove straight to the place we would call home for the remainder of our stay in Tasmania, the Hobart Hideaway Pods! It's the coziest Airbnb I've stayed at, with beautiful views and eco-friendly features like a composting toilet.
The next day, we drove up Mount Wellington to catch the sunrise, which was worth the chills and strong winds that greeted us at the top. To treat ourselves, we had an incredible breakfast at Small-Fry in Hobart. It was so delicious that we went back a second time before our flight back home! Customers sit around a table where the chef makes the food. We had a brief chat with him and he told us that ingredients are sourced from the local farmer's market down the street and that they grow some themselves! Afterwards, we met cuddly creatures at Bonorong Wildlife Sanctuary, petting and feeding kangaroos and interacting with a young wombat named Maria. We also learned about how the sanctuary is helping the environment and the animals around them, which honestly made me more than happy to support their cause. We followed up with a gourmet lunch at the beautiful Frogmore Creek Vineyards, where the plating is just so artistic and beautiful to look at!
We then spent our last two days in Tasmania exploring Bruny Island and taking a scenic flight over it, visiting the Tessellated Pavement, and taking a cruise around Tasman Island.
See + Do
Food
Sightseeing
Bonorong Wildlife Sanctuary A wonderful place to support in its cause to help the wildlife, community, and environment in Tasmania, and of course to pet kangaroos and wombats and spend some time learning about Tasmanian Devils and other wildlife!
Bruny Island Take a ferry across to Bruny Island to taste gourmet foods, do some hiking and sightseeing, and take a scenic flight! See the photo diary here.
Cradle Mountain Tasmania's iconic point of interest where we wished we had planned more time to stay to explore other parts of the beautiful, alpine mountain. See the photo diary here.
Mount Wellington Go on a clear day to take in the breathtaking view,
but dress warm and appropriately!
Stay
Hobart Hideaway Pods An eco-friendly, cozy accommodation just 20 minutes away from Hobart and conveniently located from many sightseeing destinations.