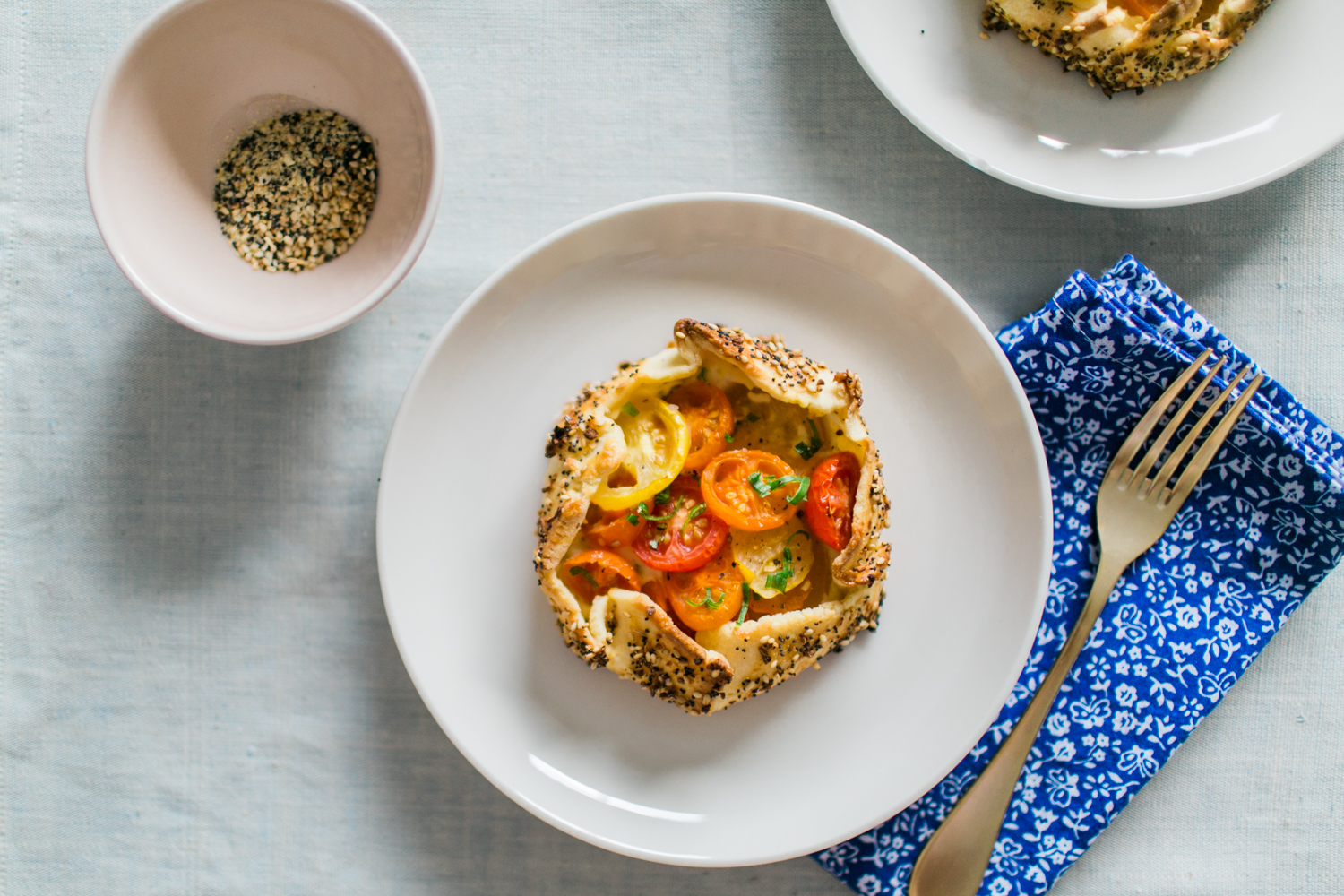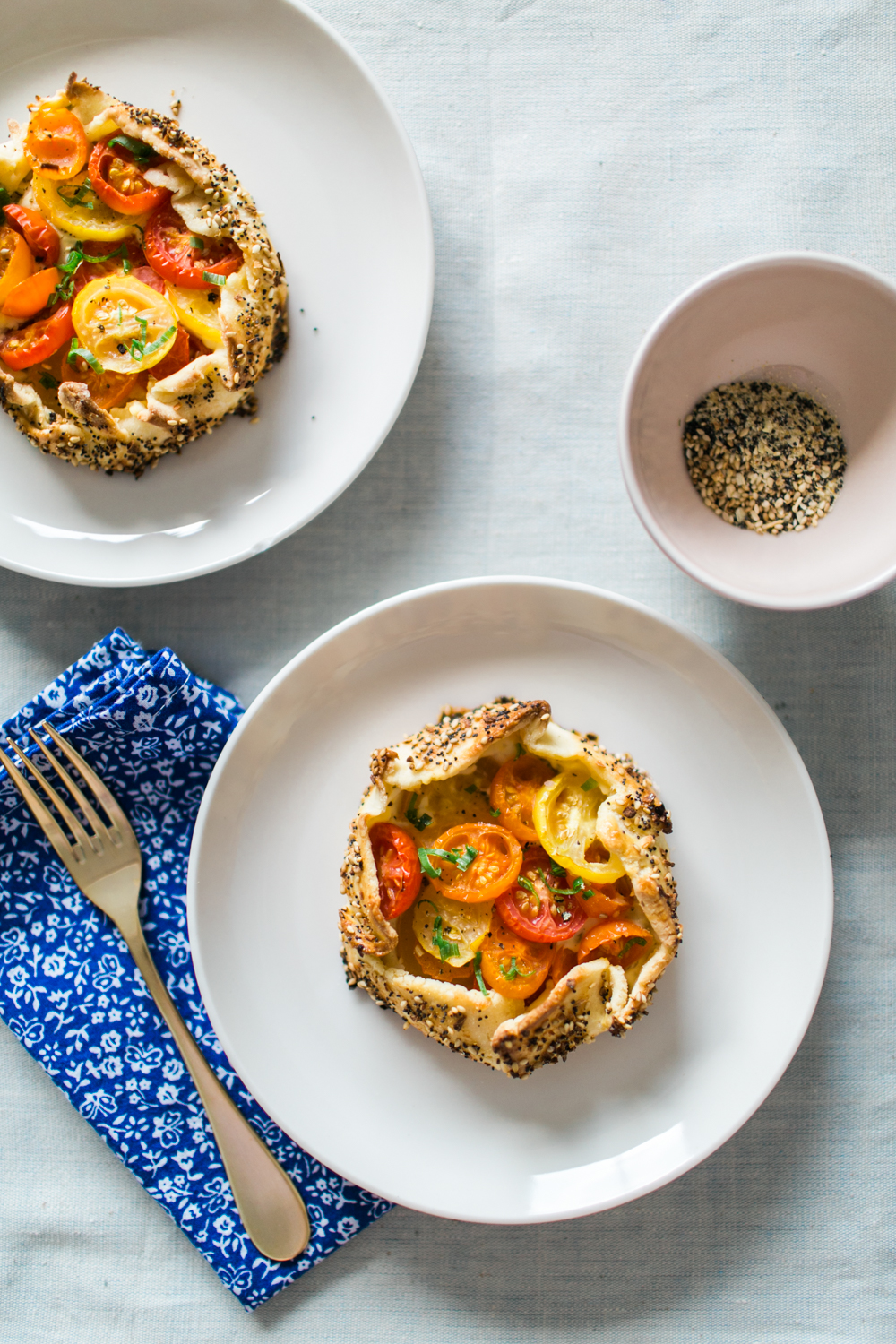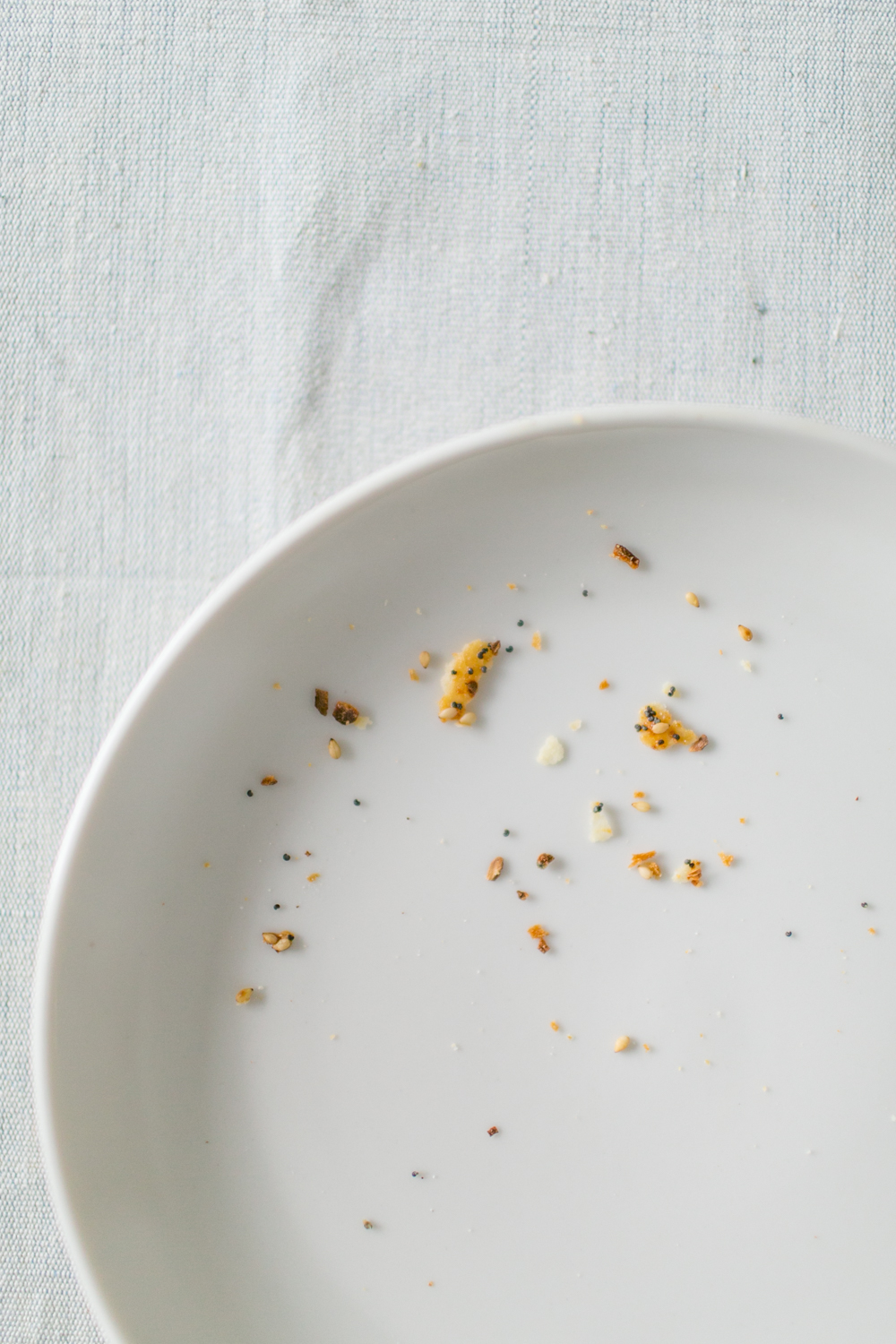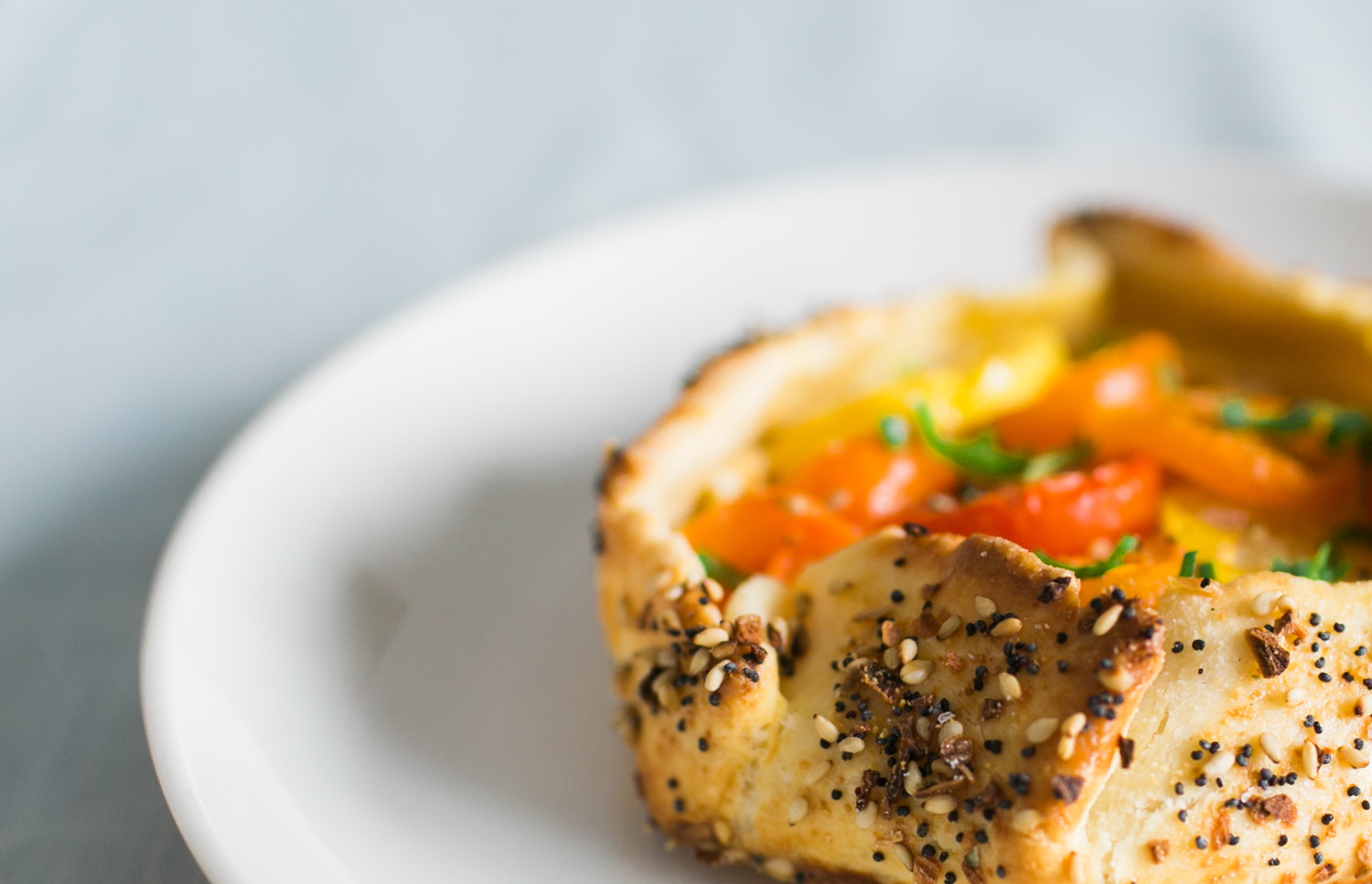 For a while during the summer, I went a little pie-making-crazy, just churning out a lot of blueberry pies! At the end of it, I ended up with a ball of unused extra dough, which just sadly sat in the freezer for a little while and would've been forgotten like some other ill-fated items I eventually have to throw out every now and then (ahem, like half-used bags of frozen veggies, freezer-burned ice cream…). It's so bad! I really do need to be better about what I put in the freezer and using it.
Anyway, one of my favorite bloggers, Molly Yeh posted a recipe for Everything Bagel Galettelettes! When I saw the recipe, I remembered the little pie dough in my freezer and got excited! I love everything bagel seasoning, and I love that it's made up of ingredients most people would have in their pantry, like dried minced onion, poppy seeds, sesame seeds, etc.
I basically didn't do much to change the recipe to tweak for my tastes – all I did was use heirloom cherry tomatoes (because it was summer and it was on sale! And who can say no to those pops of color?) and vegan almond cream cheese, which you can readily find in Whole Foods Markets and most likely other well-stocked health food stores.
This makes such a wonderful warm snack to have straight out of the oven. It's tasty of course, but I love all of the textures that come together, from the creamy cream cheese, juicy roasted tomatoes, the crispy crust, and the seeds which provide a bit of a crunch. Also a cinch to put together when you have readily-made pie dough!