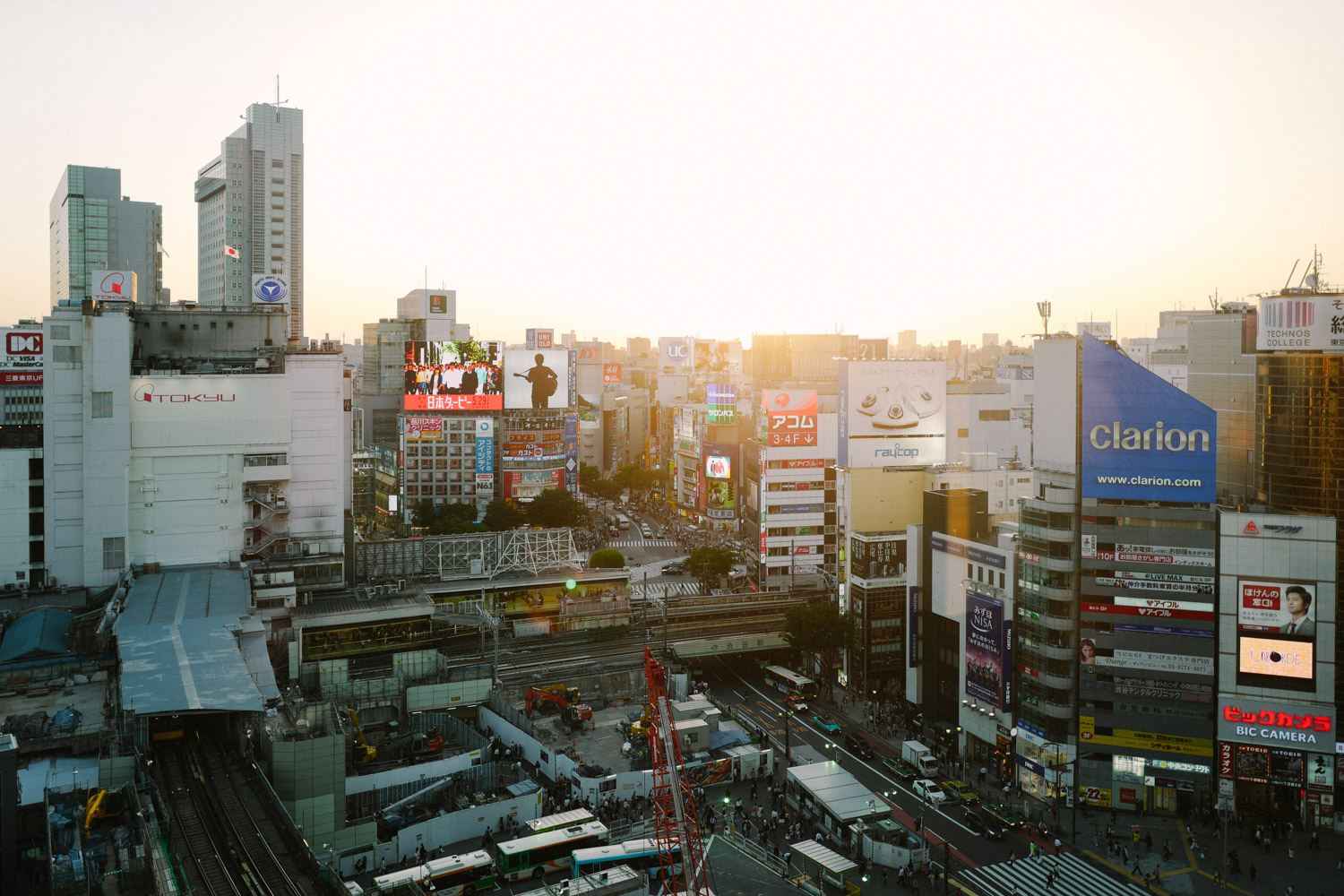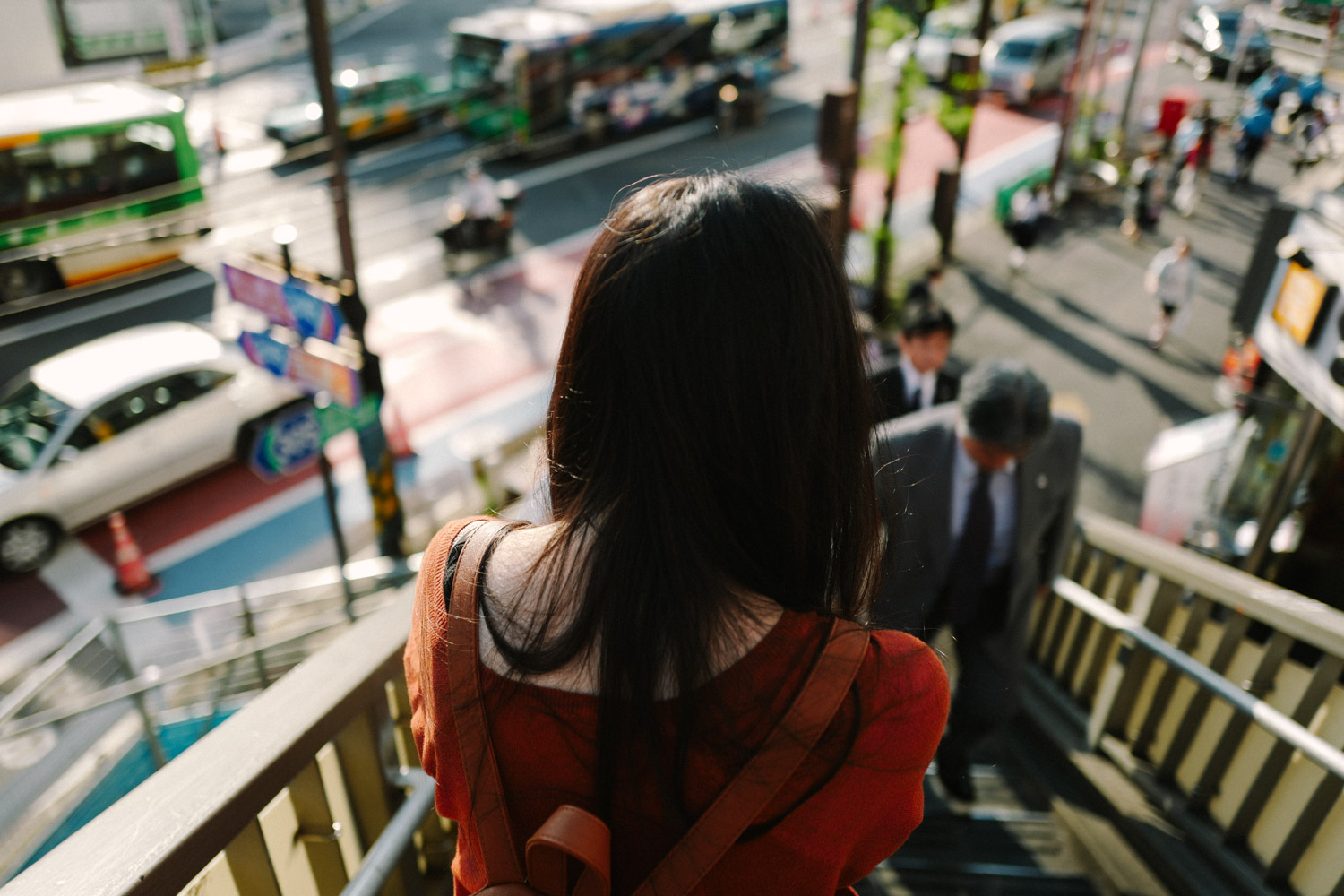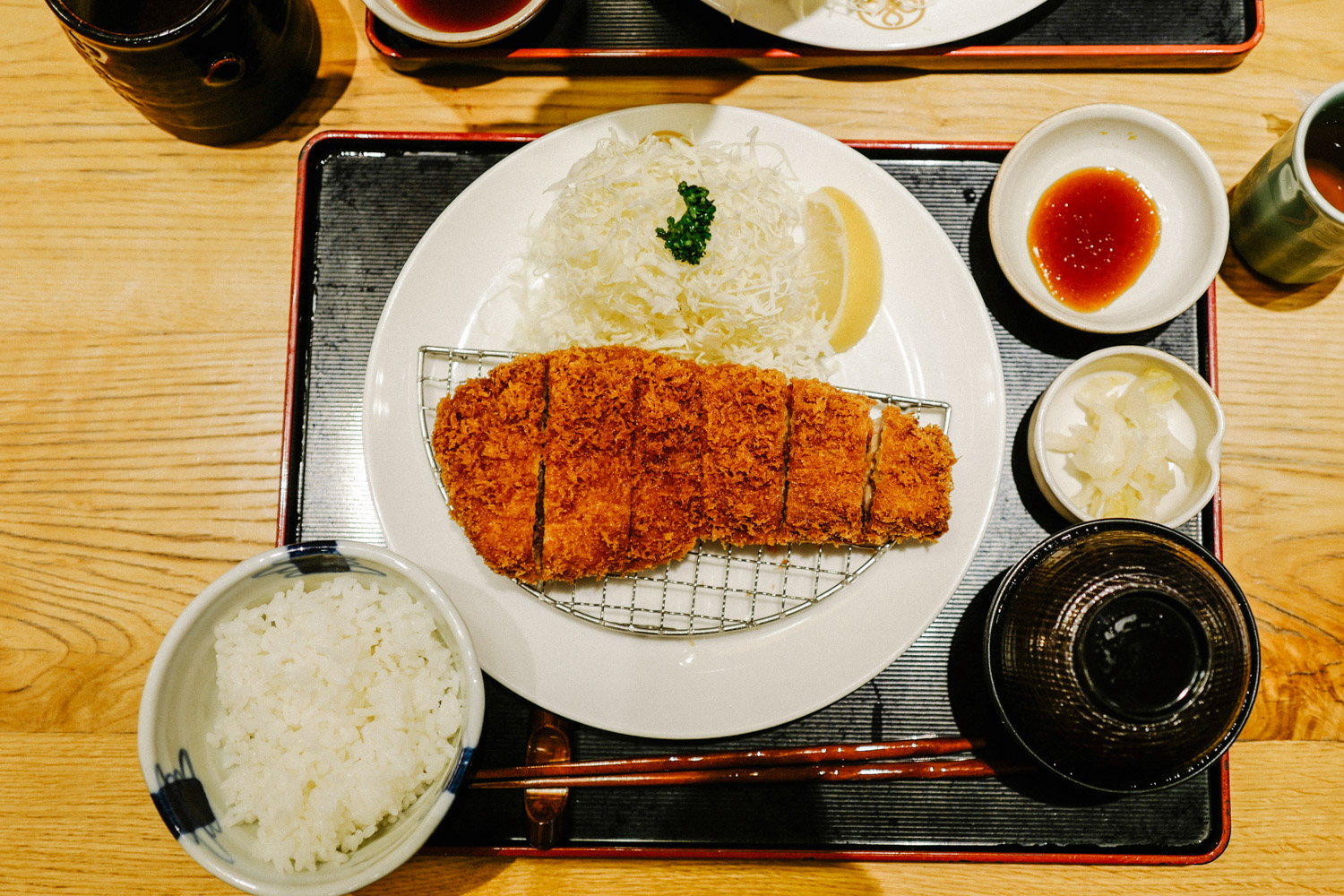 Kurobuta tonkatsu at Maisen Tonkatsu, Hikarie Department Store branch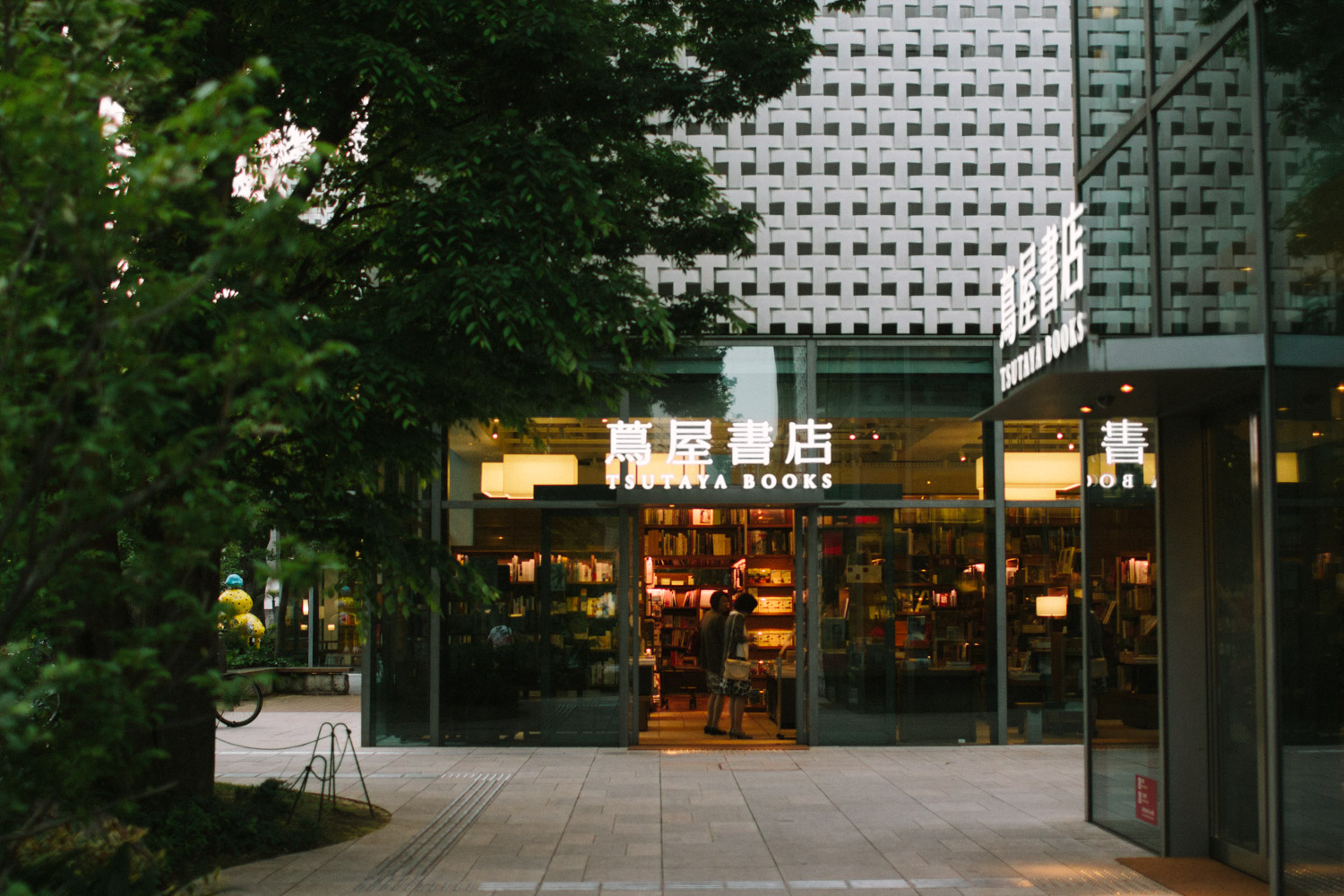 Tsutaya Books, Daikanyama branch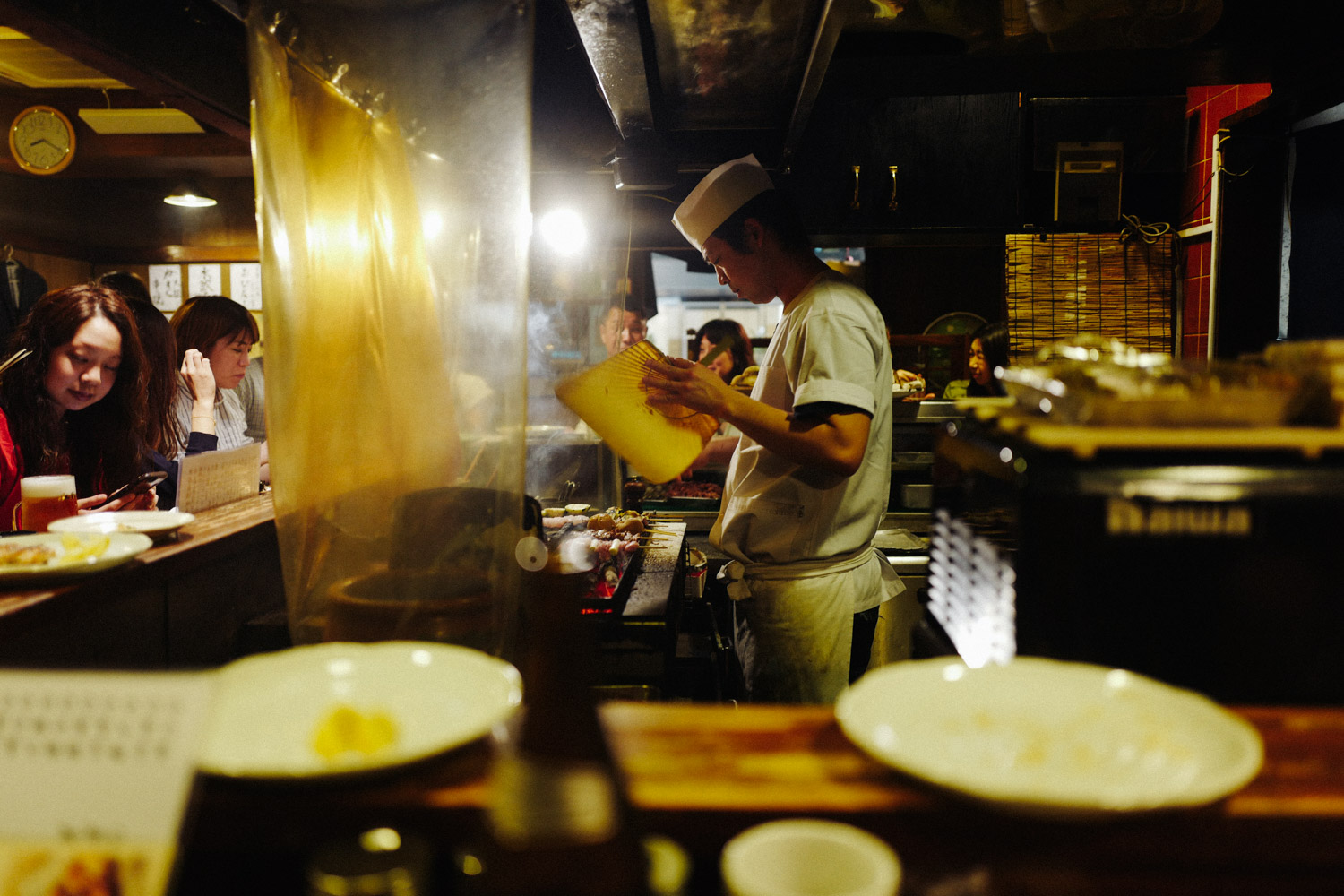 Yakitori at KushiWakaMaru Stick Factory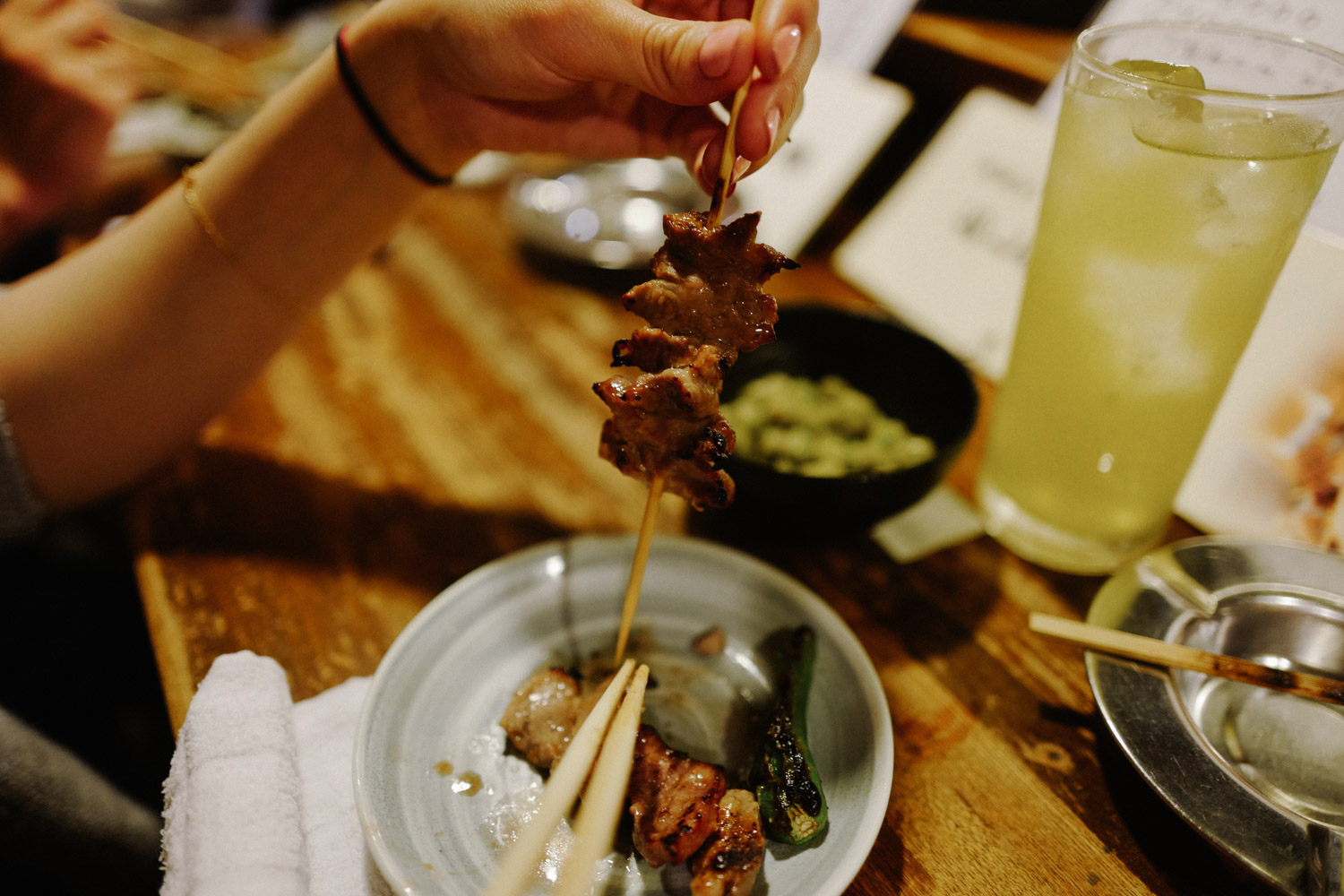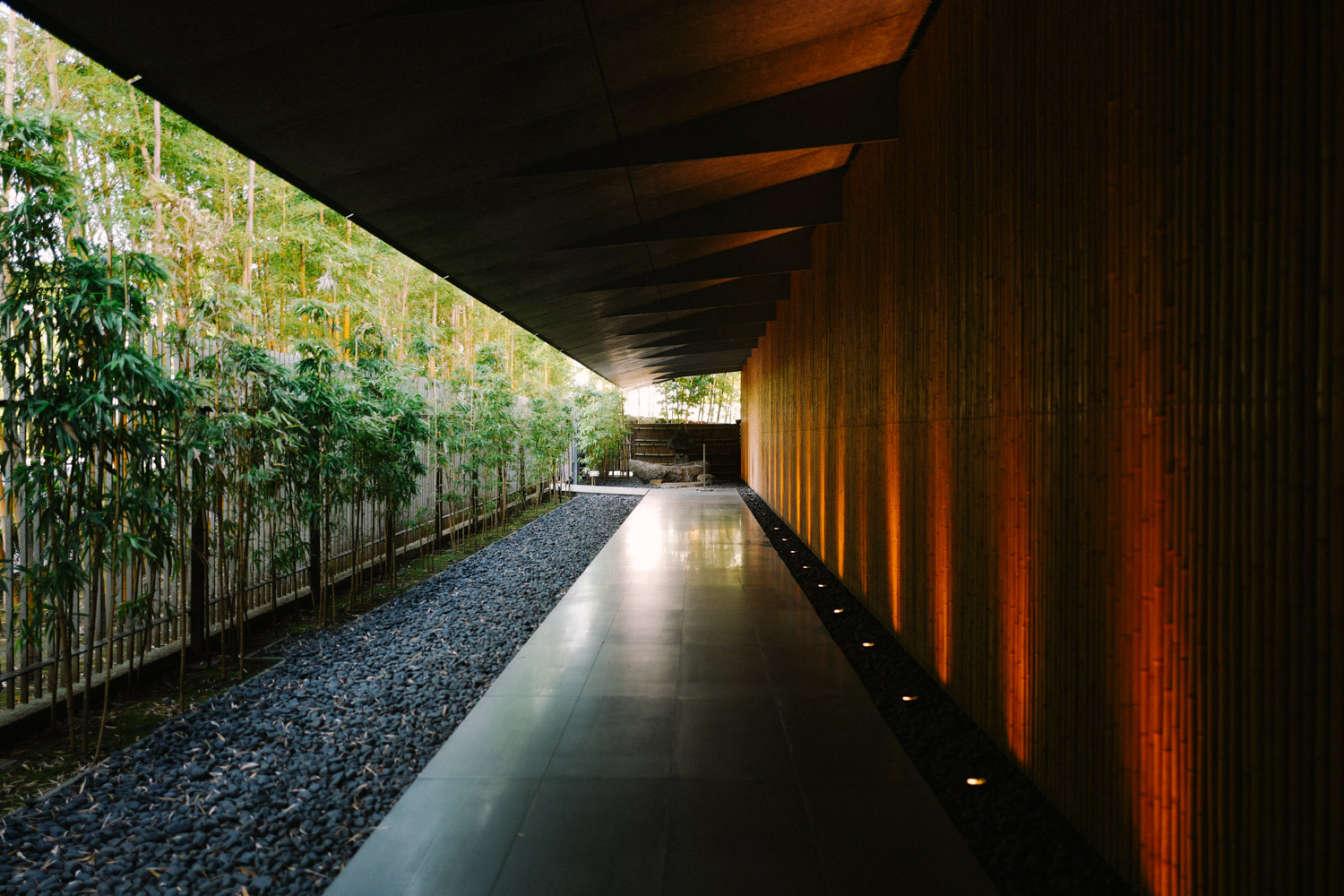 Nezu Museum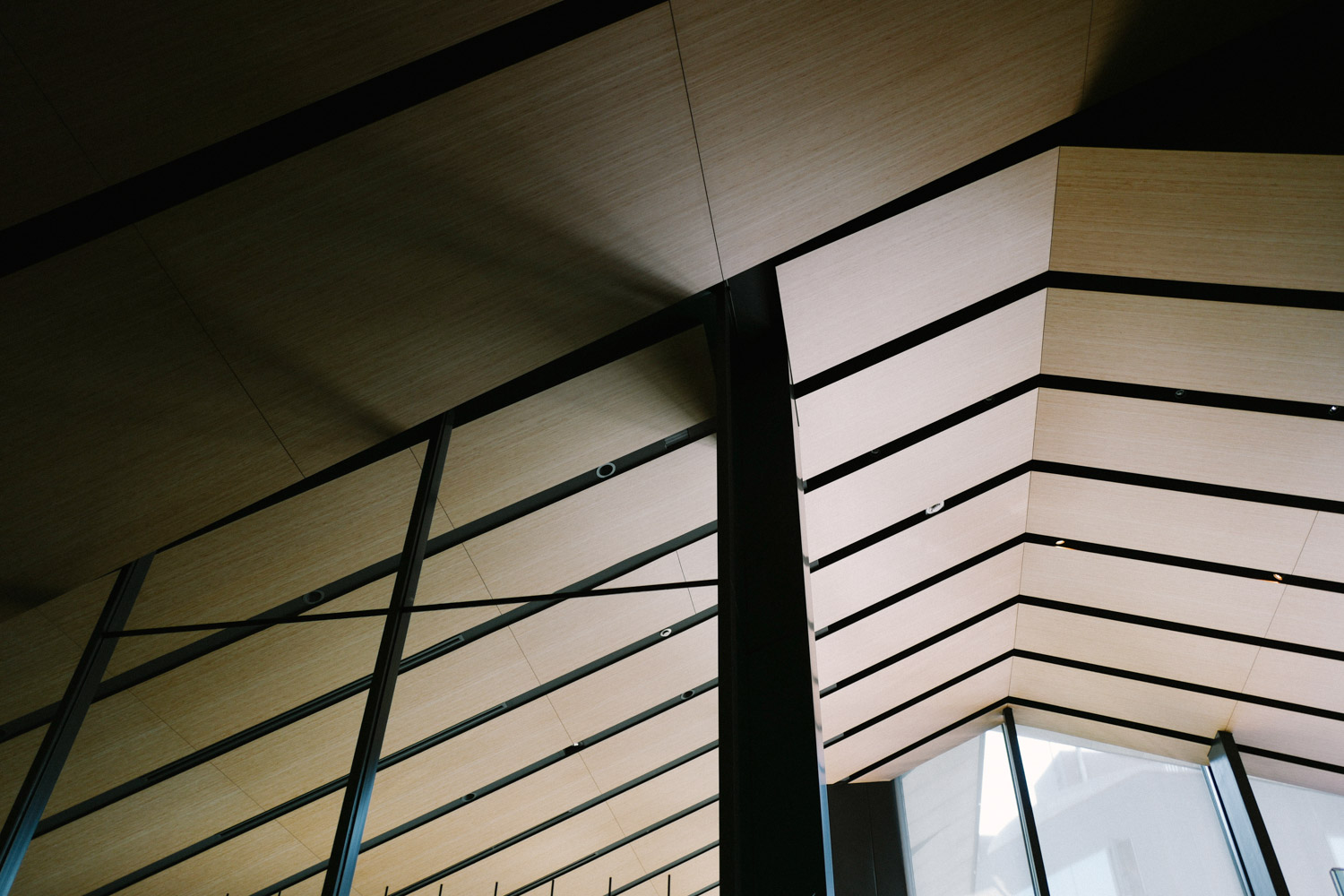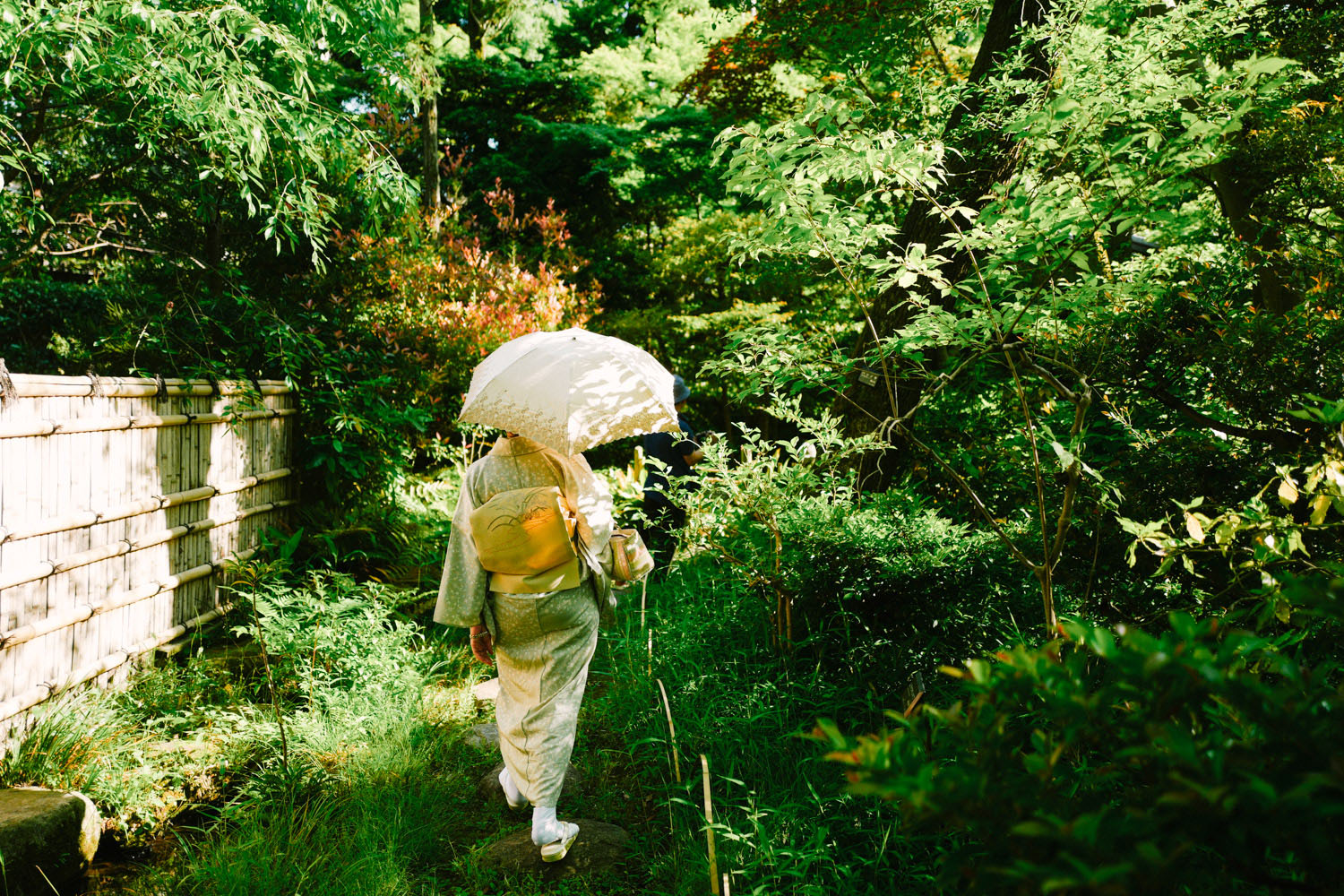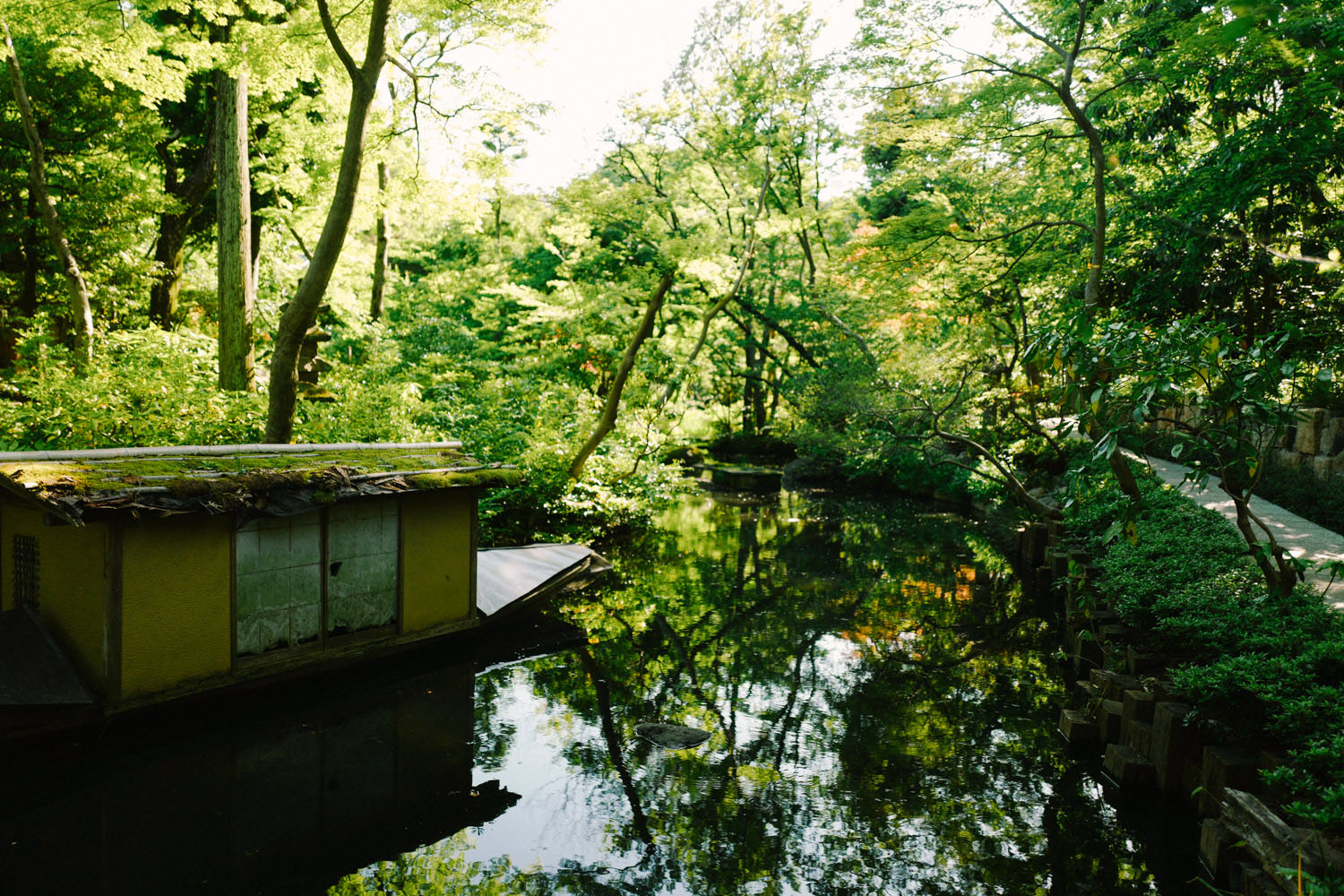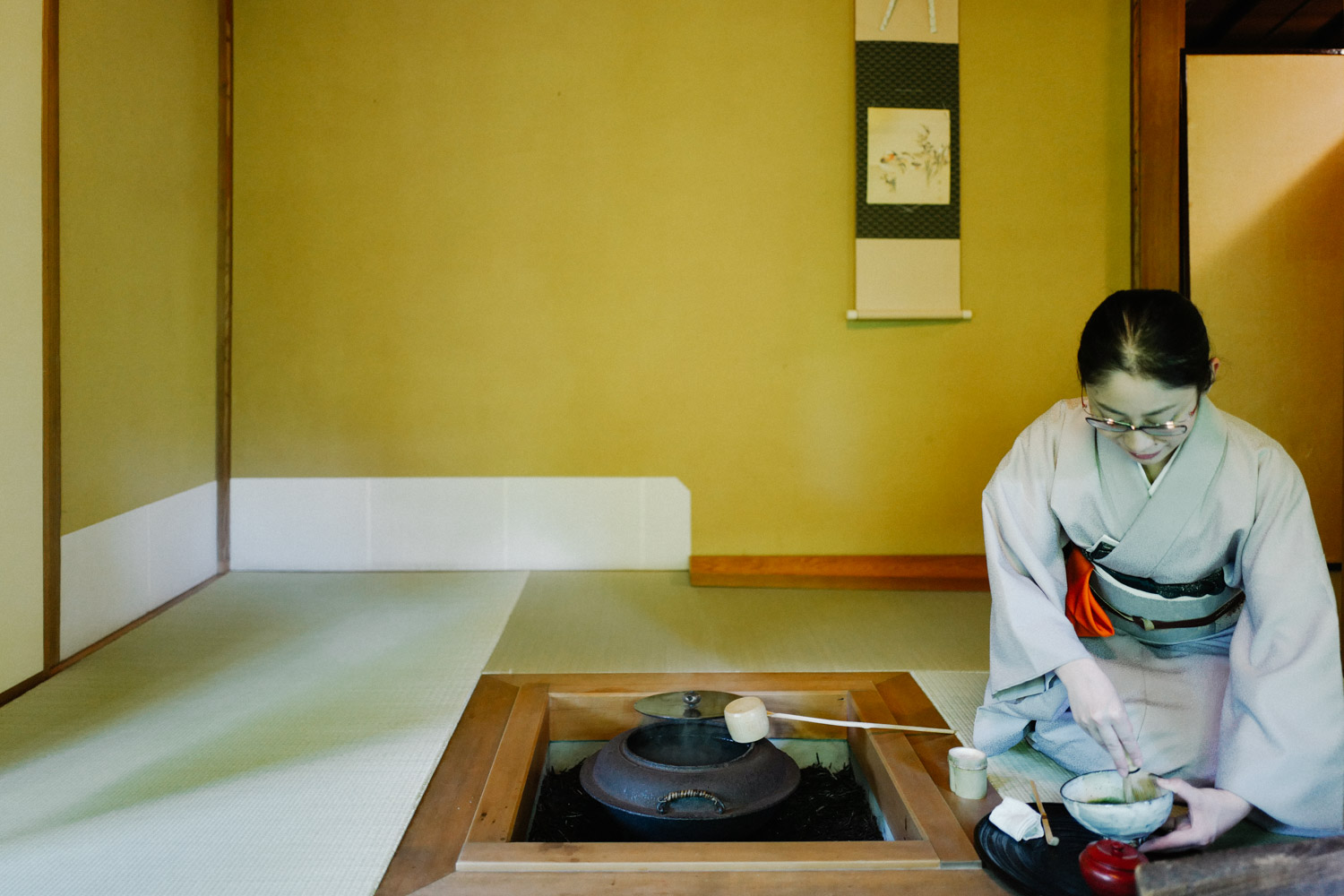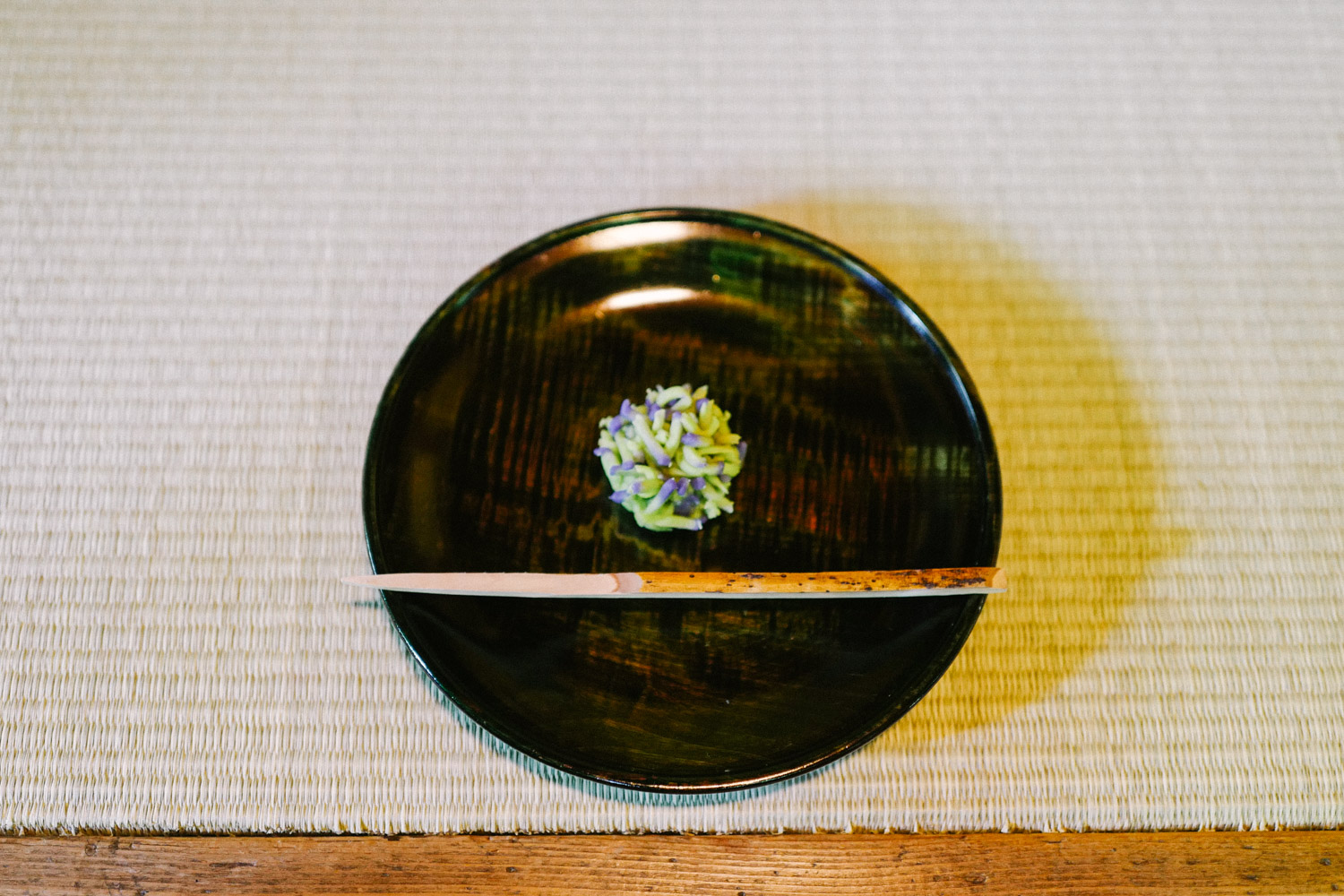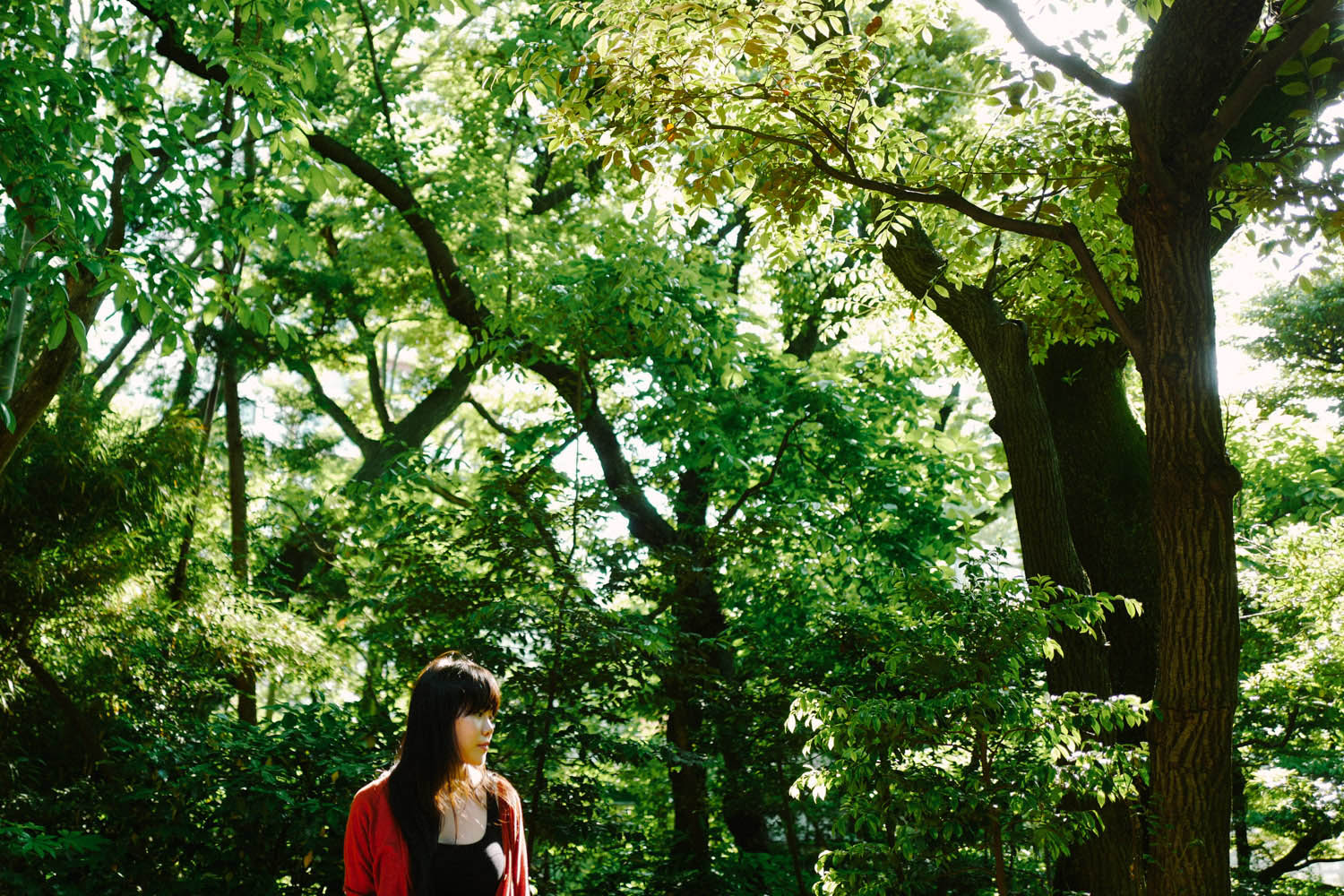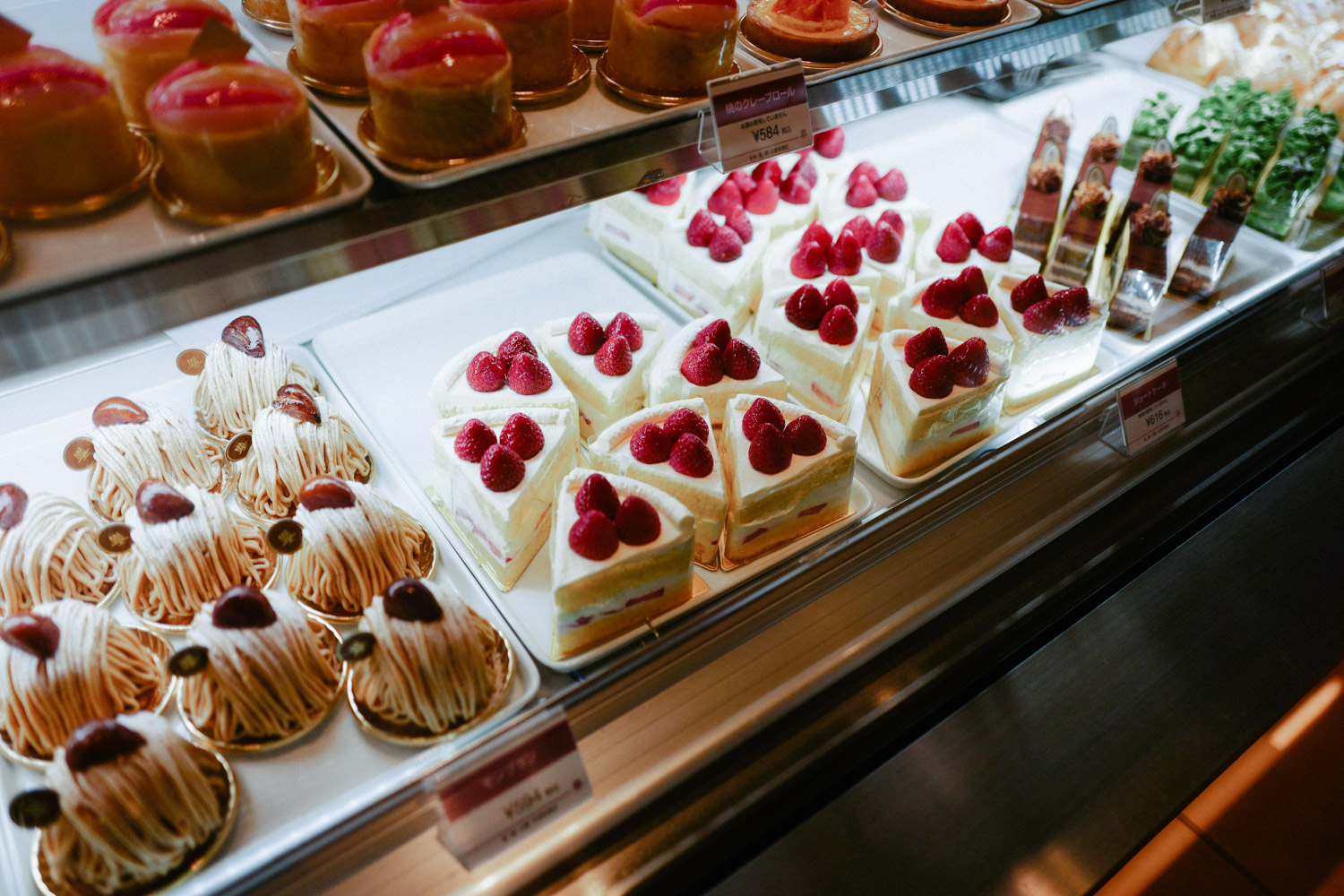 Isetan Shinjuku Department Store Food Hall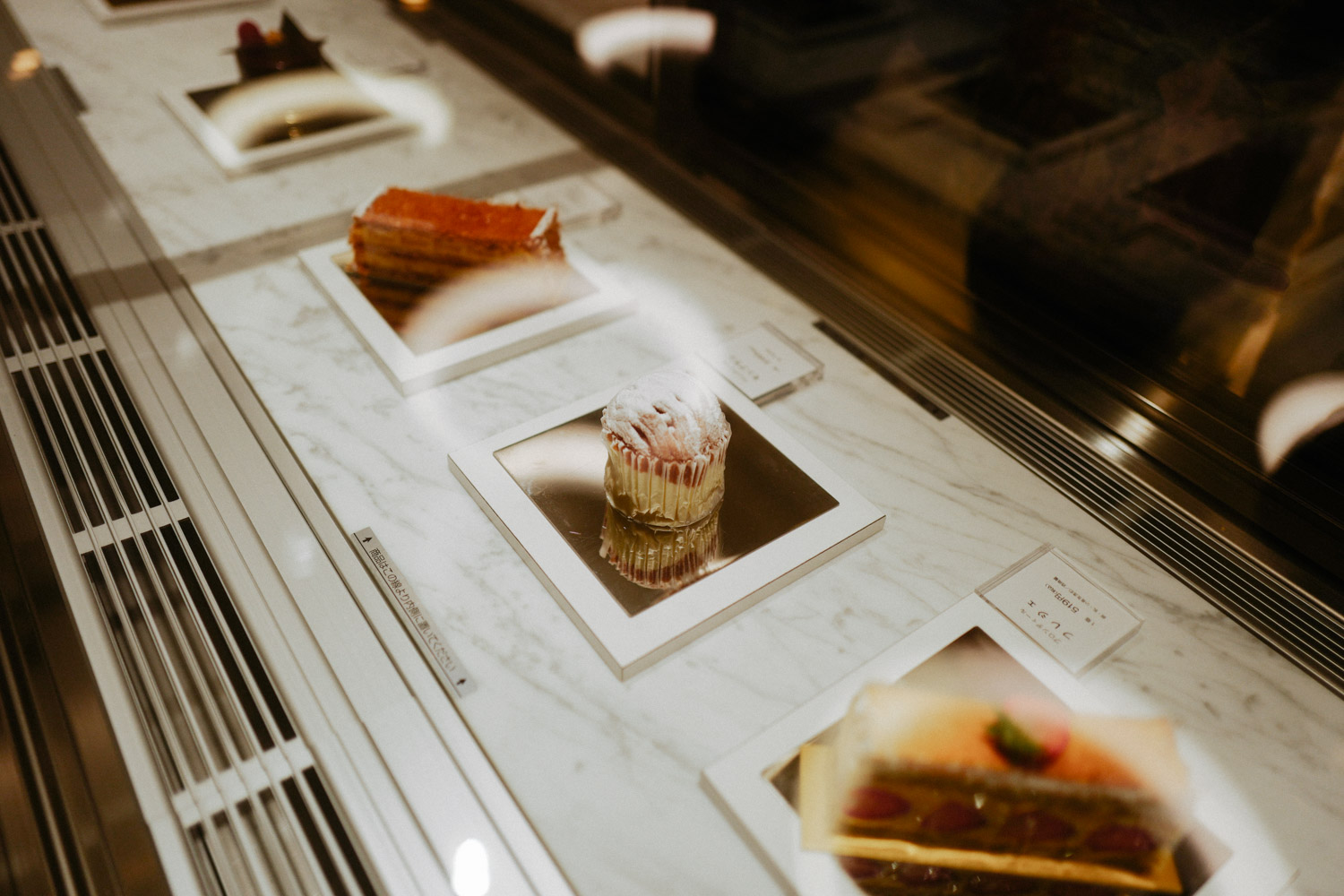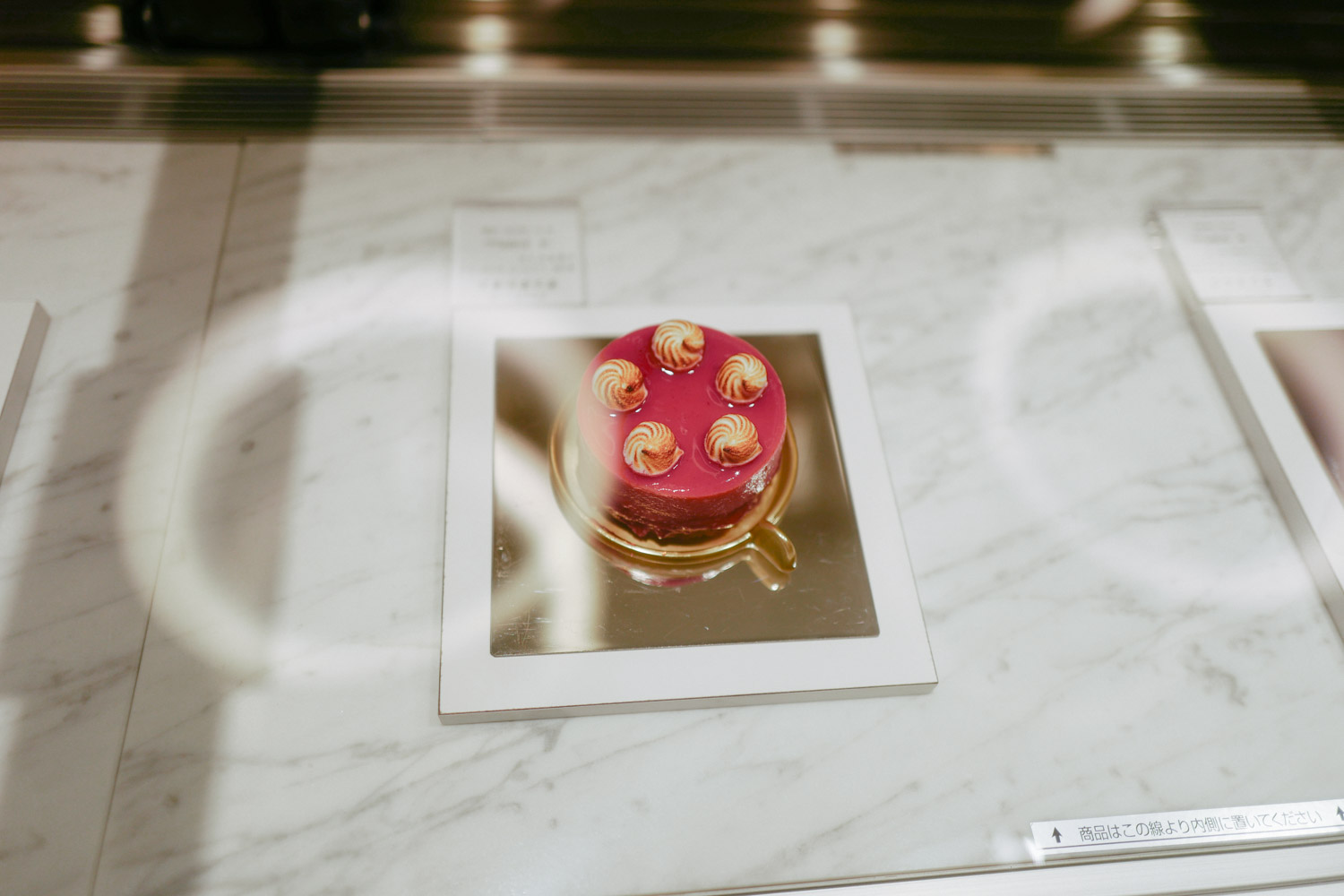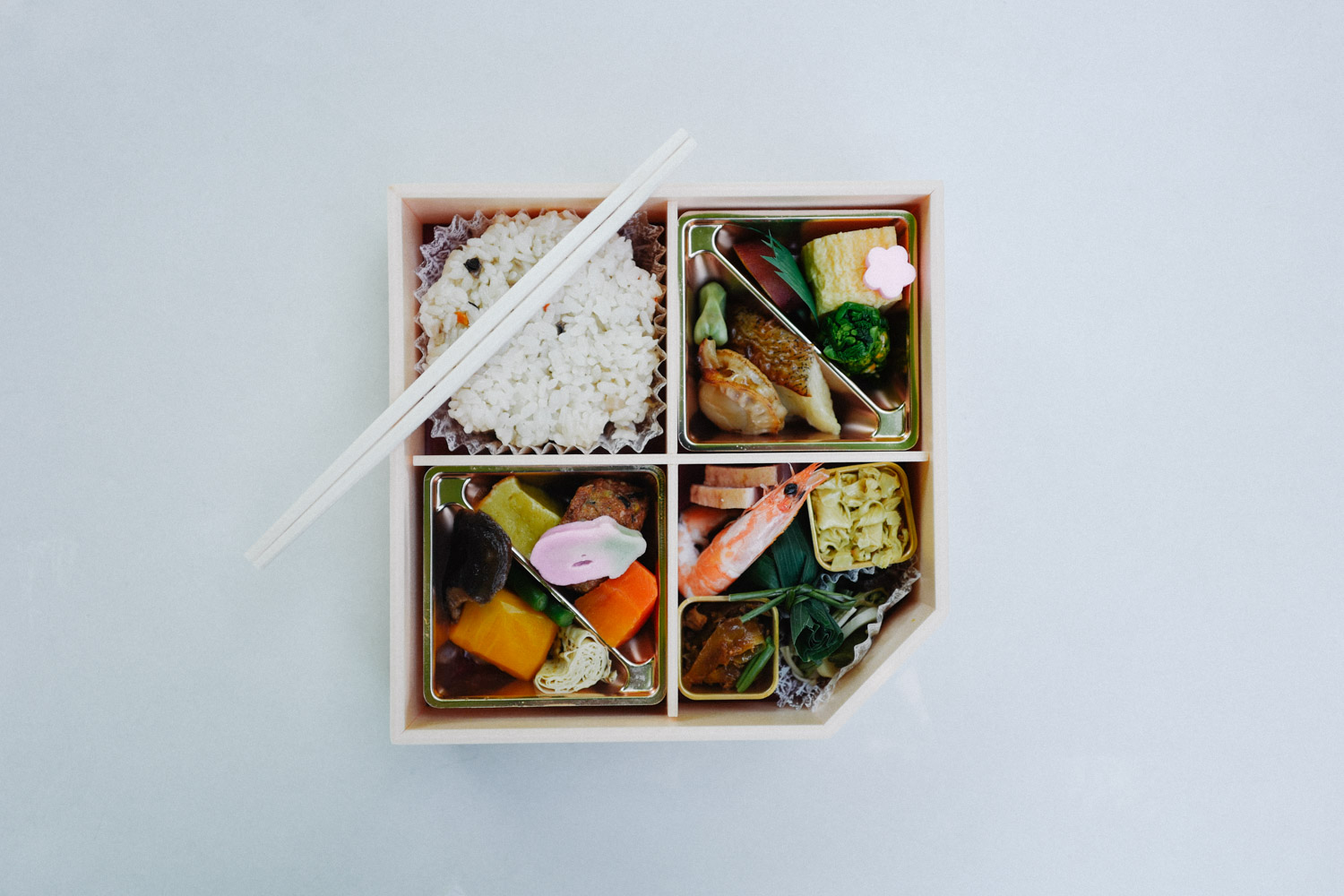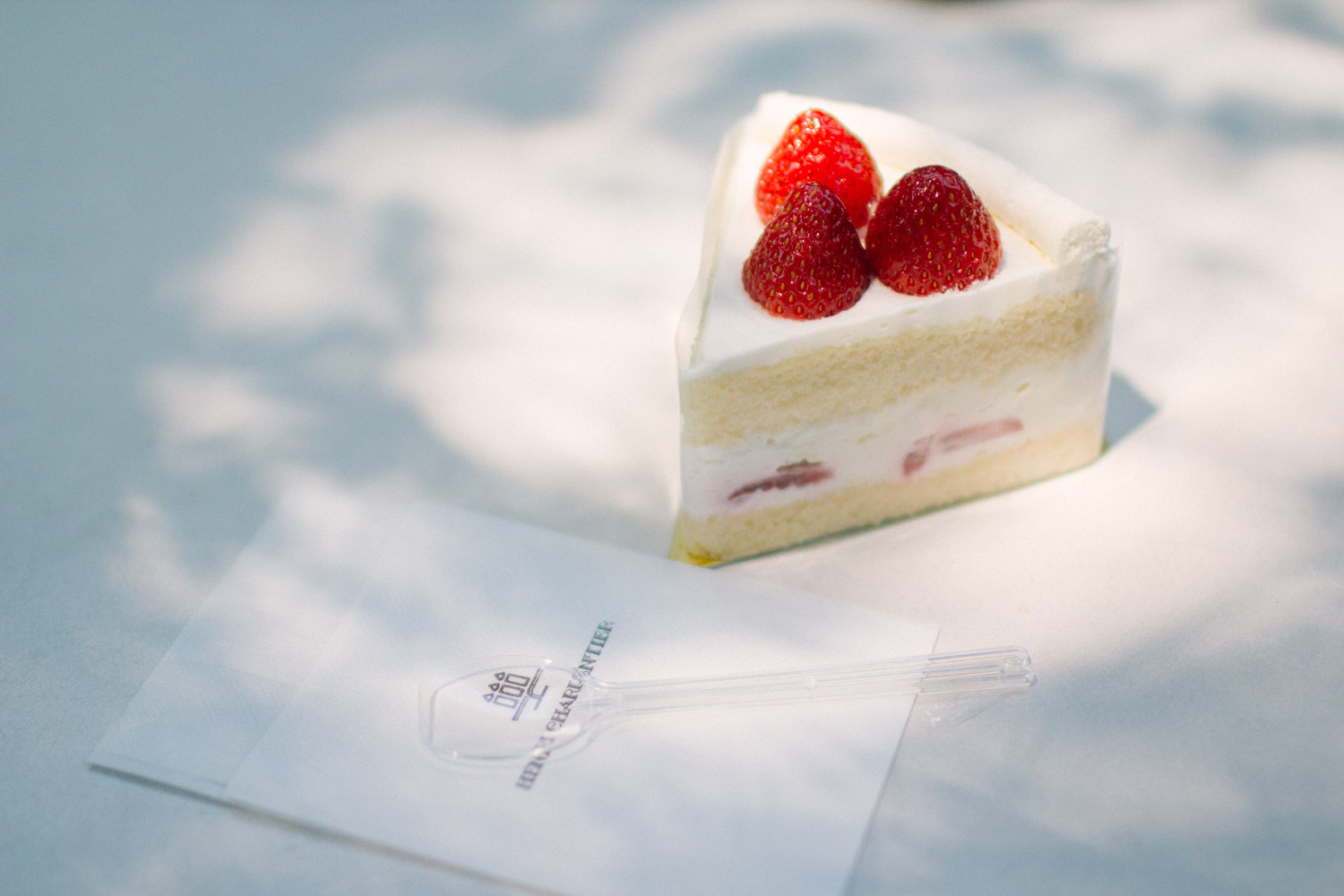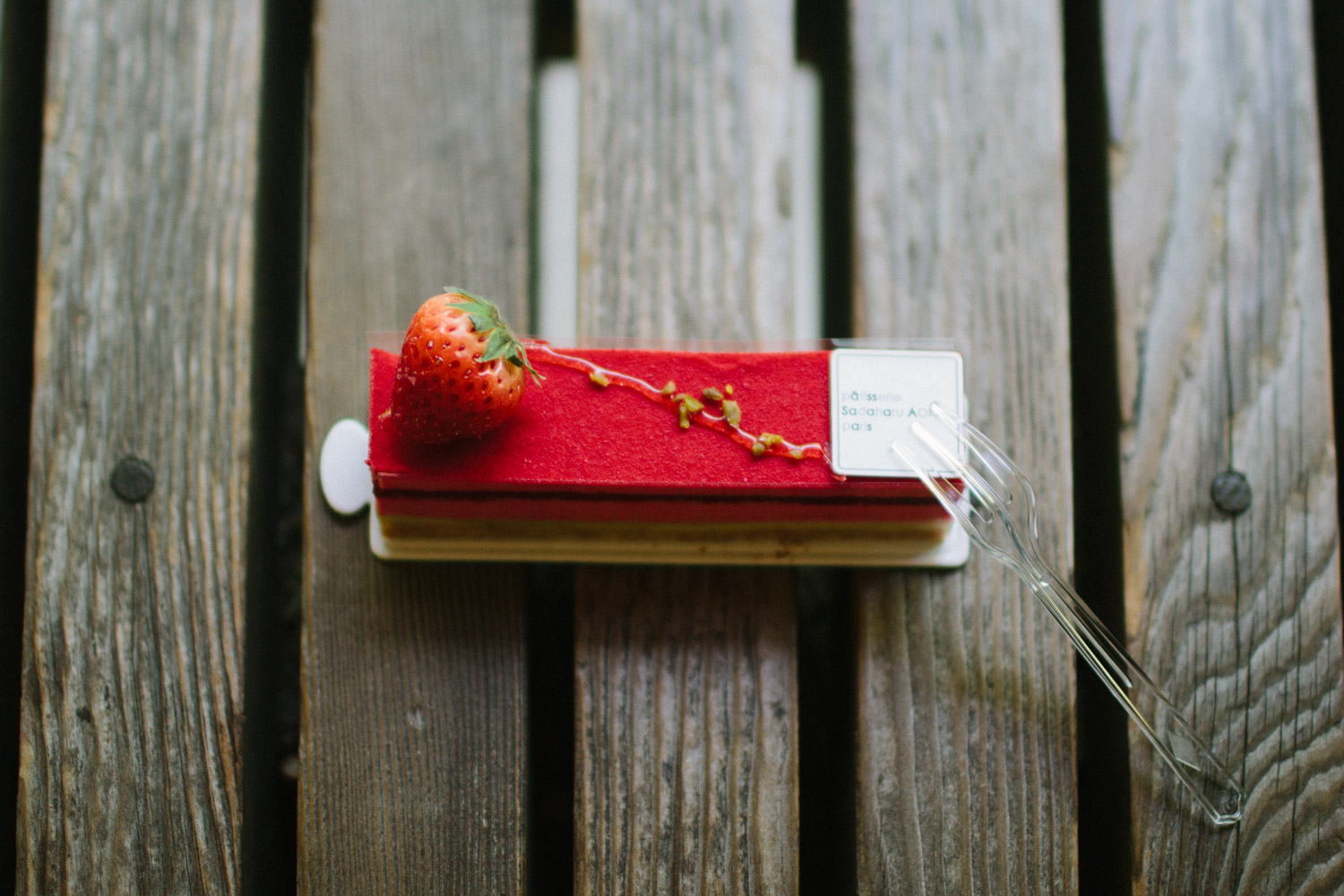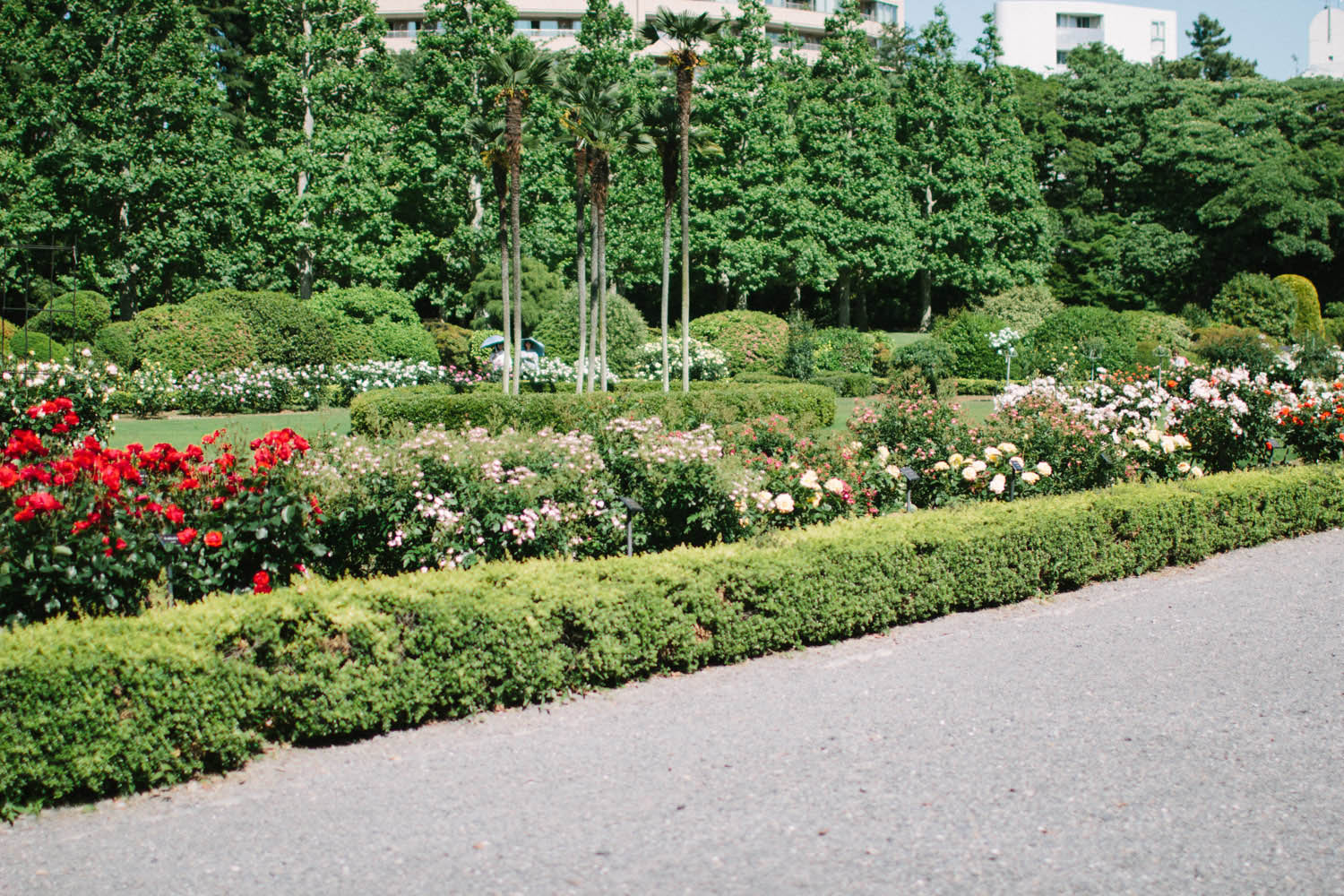 Shinjuku Gyoen National Garden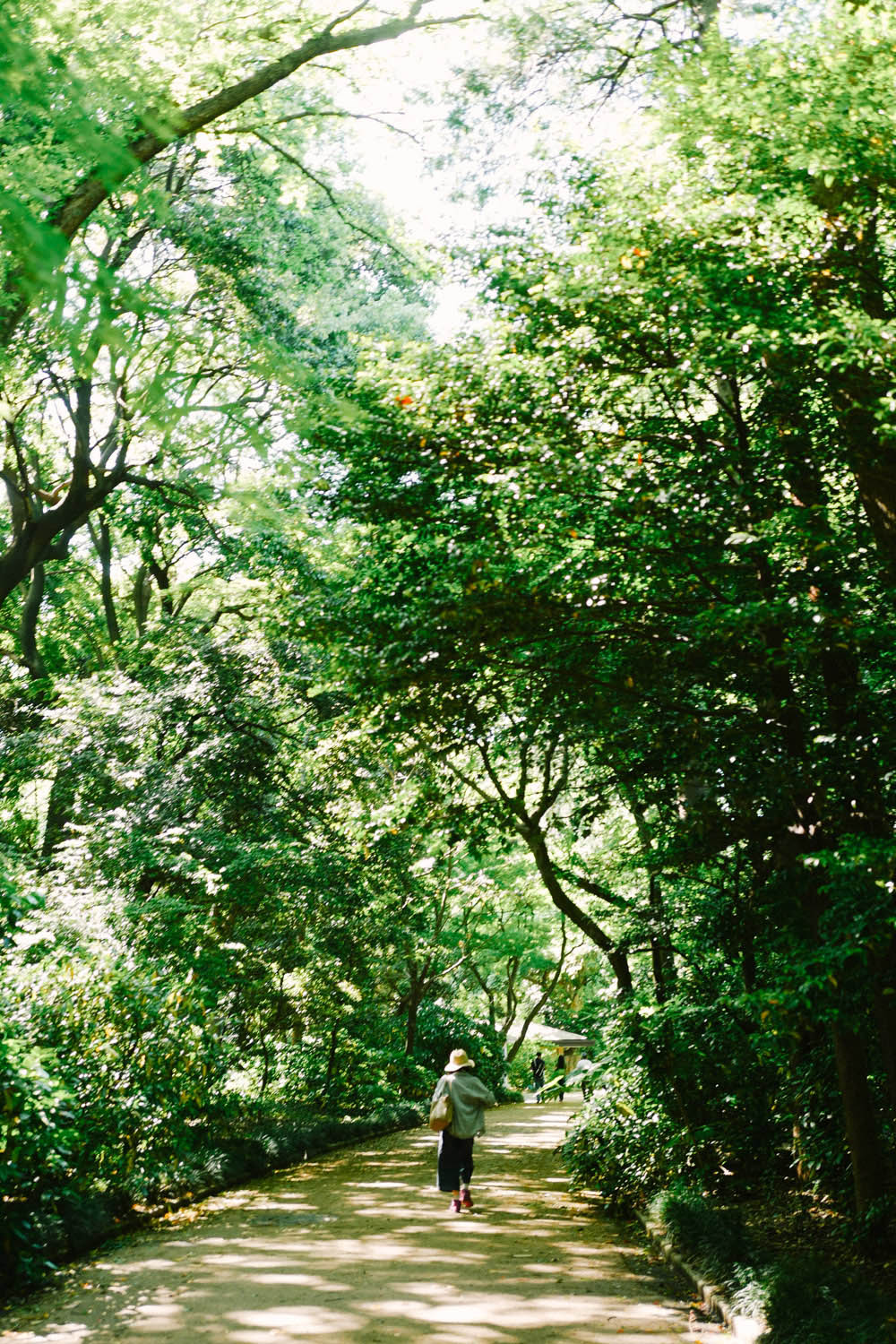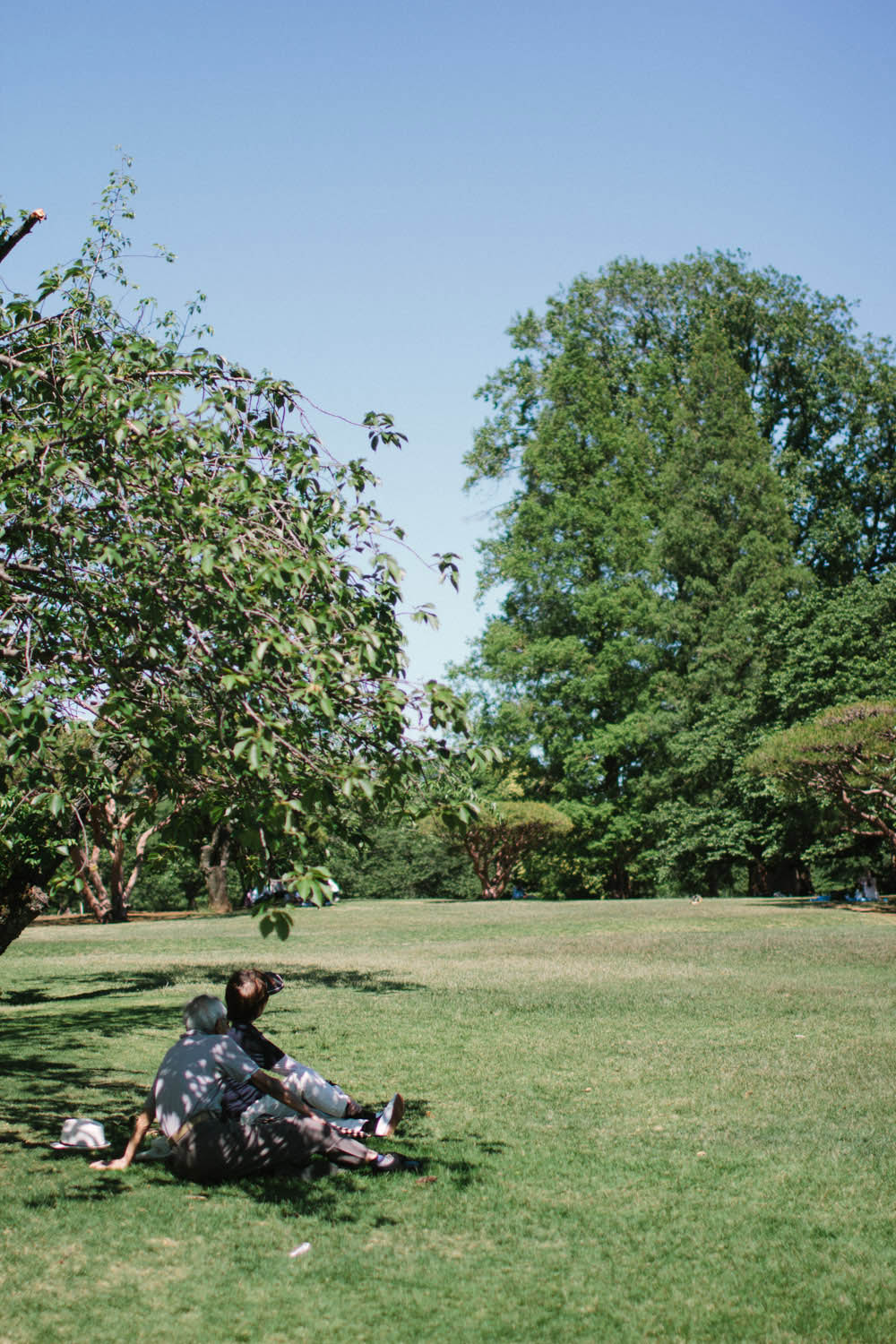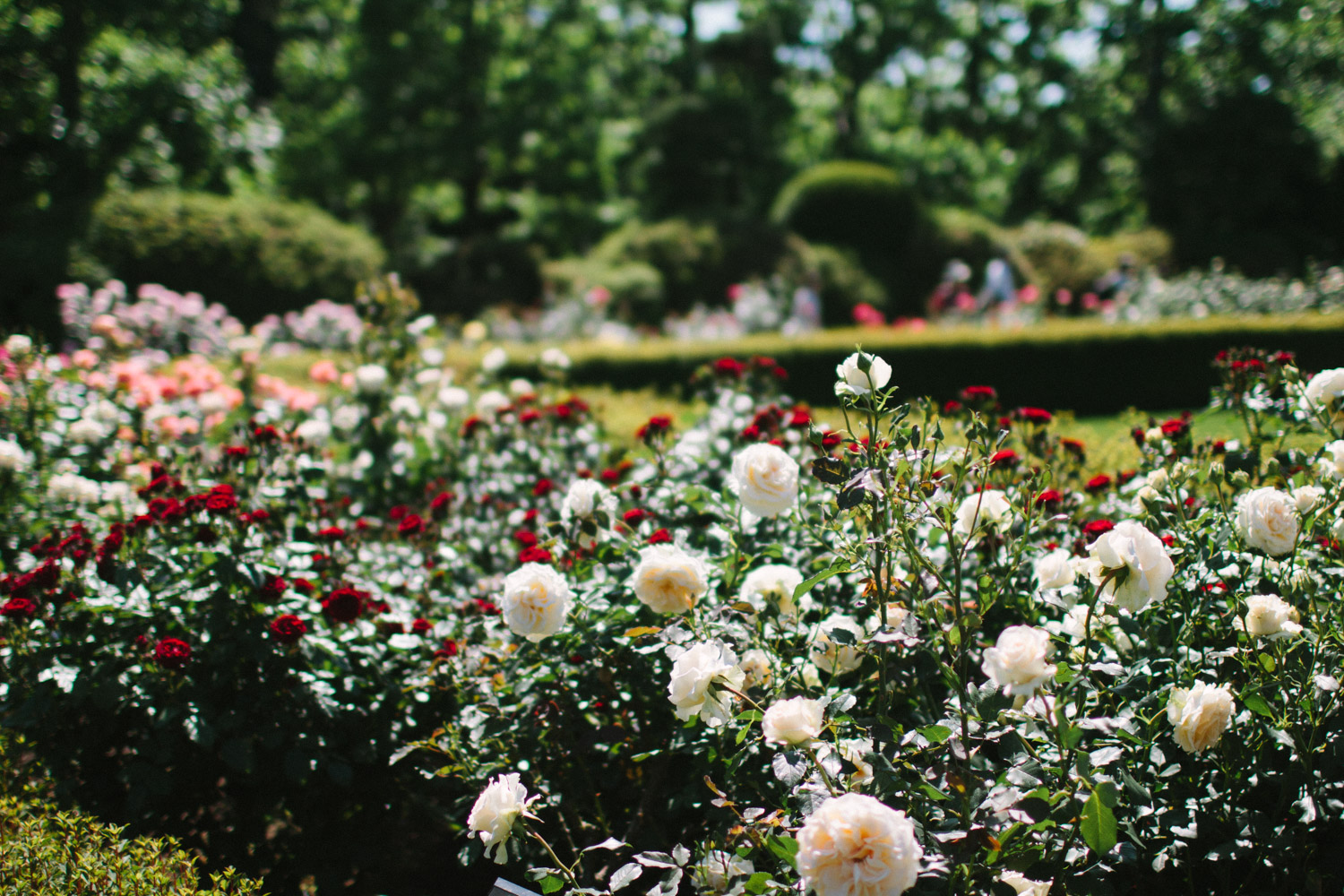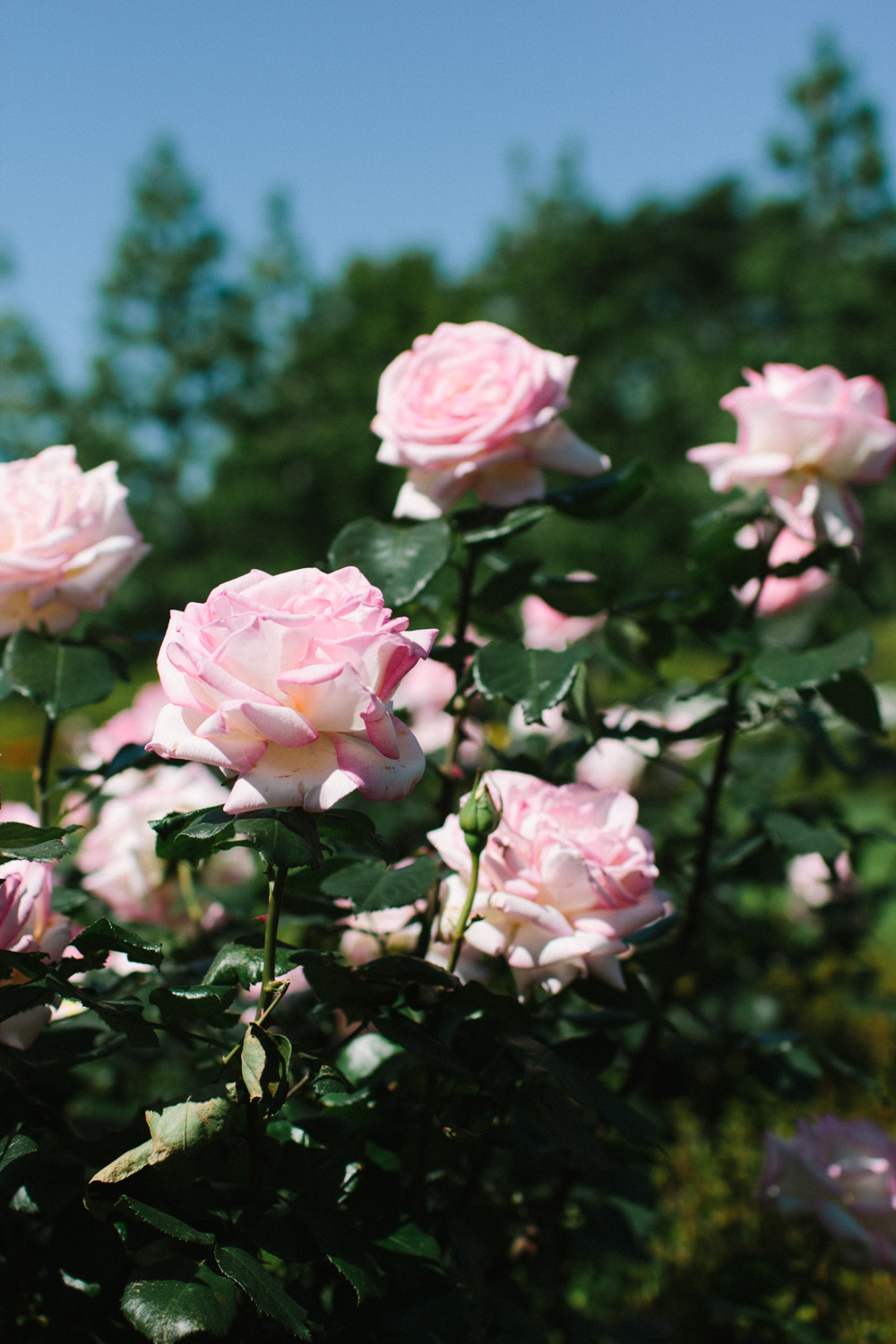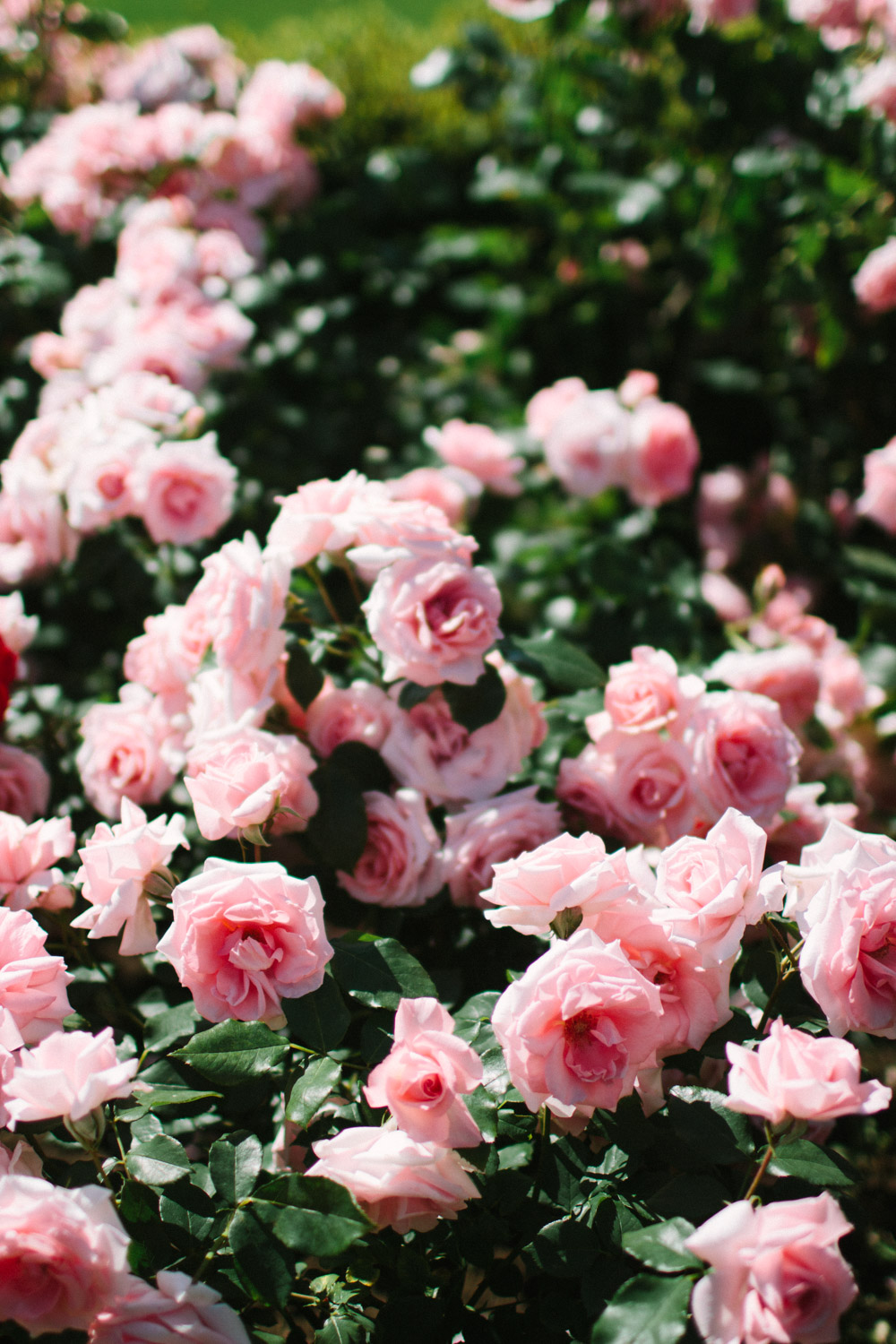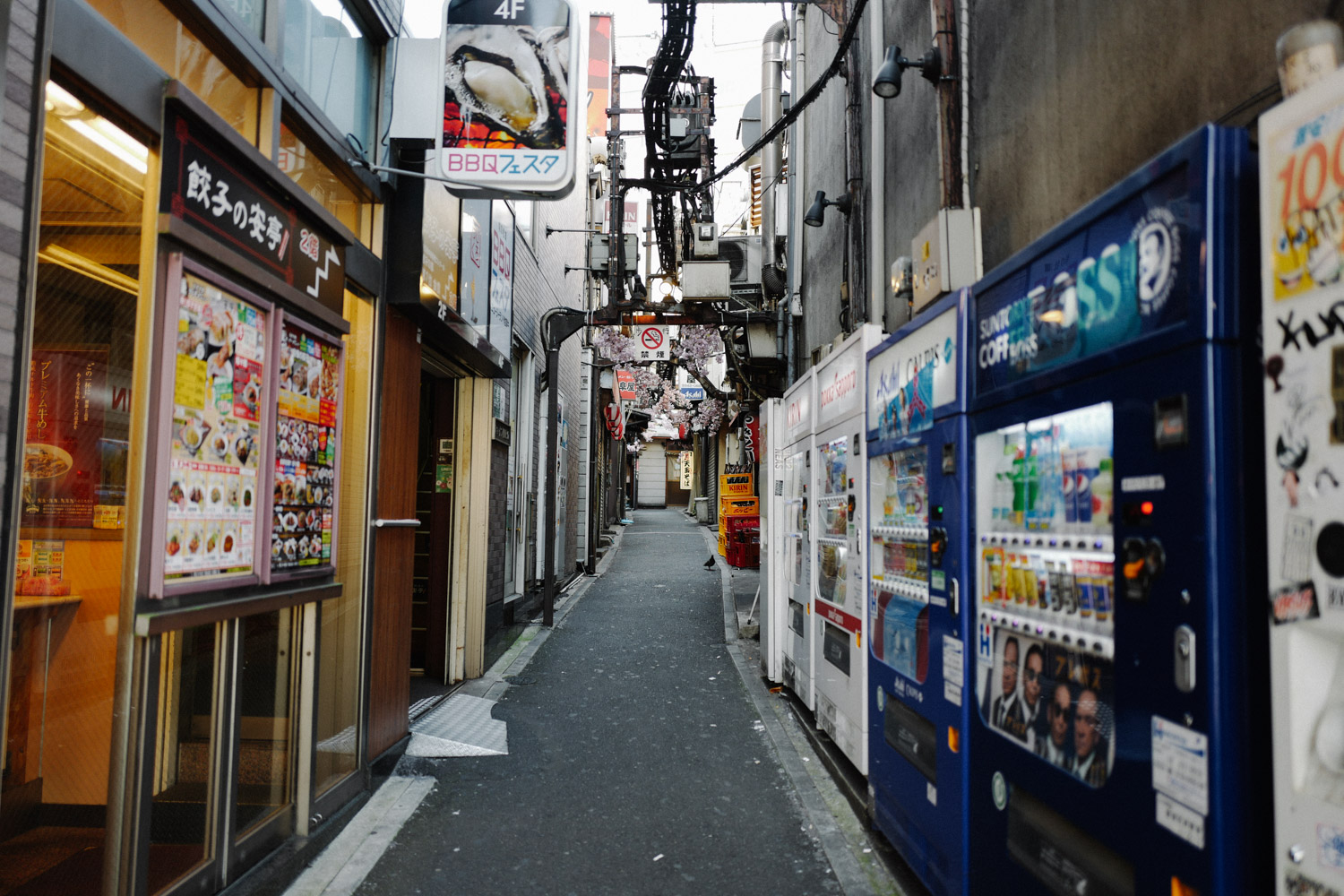 Exploring Omoide Yokocho in Shinjuku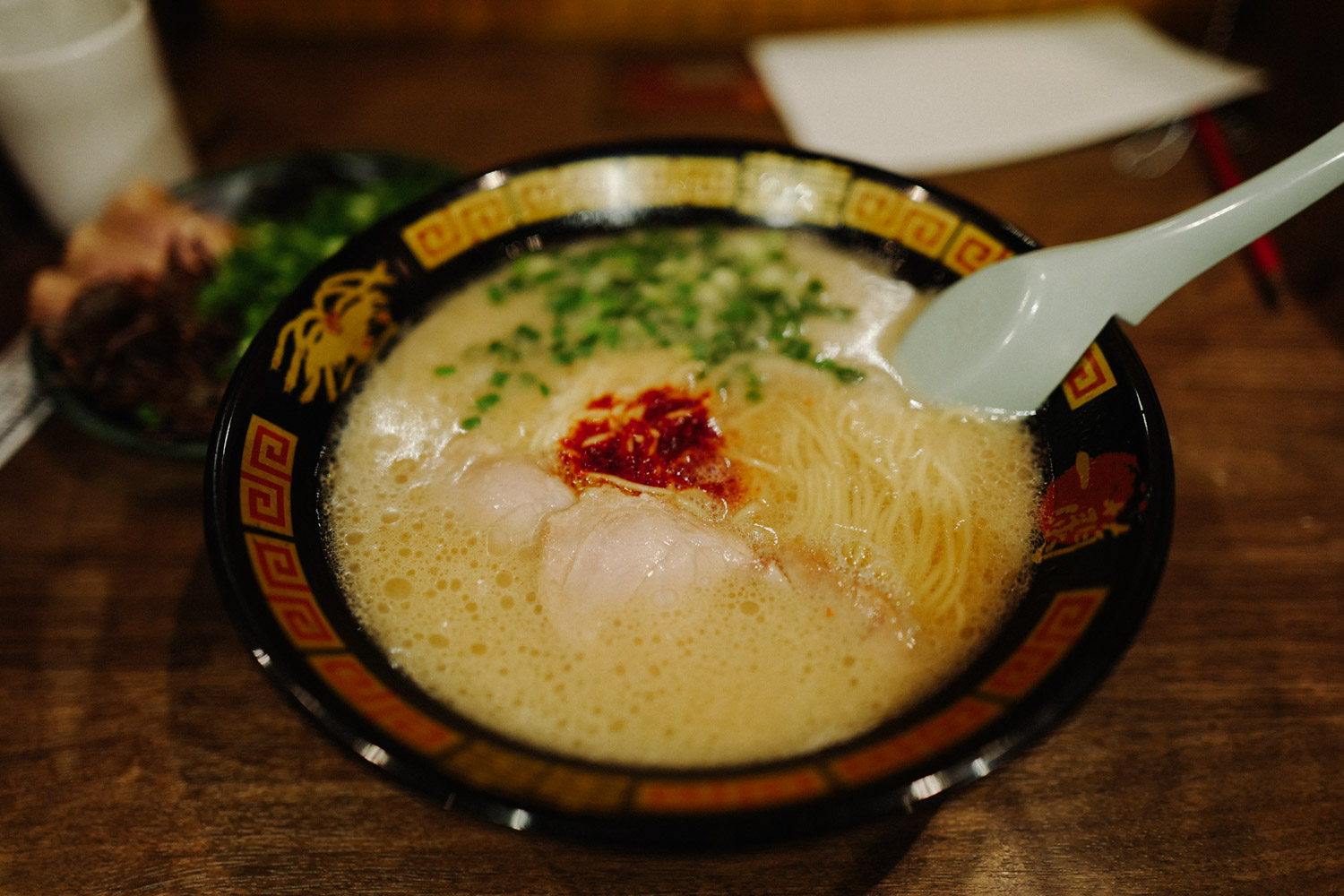 Tonkotsu ramen at Ichiran Ramen Shinjuku Central East branch
I loved it very much in Shibuya and Shinjuku. In Shibuya, we got to experience a few types of neighborhoods. We explored the quieter and quirky, artsy neighborhood of Daikanyama where we visited Tsutaya Books, a multi-story bookstore designed by Klein Dytham Architecture. We browsed through walls of books and had some coffee before heading to dinner. Even if we couldn't read the Japanese books, the bookstore's architecture is something to see, and they offered beautiful watches, home goods, pens, and stationery. It's a bookstore that closes very late, intended for adults to hang around as long as they want. I really felt like the energy was very mature and mellow there. It was full of fashionable and stylish people, and even while walking on the streets in Daikanyama, I felt like everyone was some kind of creative!
We also explored Aoyama, a very clean, wealthy neighborhood filled with high fashion and designer labels. Nezu Museum is situated there, and it was one of my highlights of my stay in Tokyo. I love learning about Asian tea cultures, and Nezu Museum had an exhibit about "Tea in Summertime." I learned that in winter, the Japanese use different tools, ceramics, and pots for making tea, and when summer arrives, the winter tools are stored away and replaced with ones more suitable for summer. The act of switching the tools and ceramics is a sign and way of celebrating the change in seasons for tea drinkers. I thought this was so beautiful and romantic. The museum had a teahouse in their garden where we observed a tea master make tea. I really appreciated this experience.
Besides Daikanyama and Aoyama, we also went to the heart of Shibuya where it was bustling and full of energy and people. We had amazing tonkatsu inside the Hikarie department store, and enjoyed the view from their top floor and spotted Shibuya 109, a department store famous for selling the hottest trends and labels in fashion.
In Shinjuku, we spent about two days exploring around. The first day we went to Isetan Shinjuku department store for their incredible food hall and brought the food to the Shinjuku Gyoen national gardens to have as a picnic. We bought the fanciest bento box ever, probably considered typical in Japan but it's better than anything I ever got outside of Japan! We also got a strawberry cake from Sadaharu Aoki and a traditional Japanese-style strawberry shortcake from Henri Charpentier from inside the food hall. Both are two top patissiers in Japan. The cakes were so light and delicious and I only wished my belly was big enough for more!
Most of our other time spent in Shinjuku was mostly just exploring and walking around. The morning before we left Tokyo to go back home, we had the best ramen of our lives at Ichiran Ramen Shinjuku Central East. To this day, I still dream of having a bowl of the milky broth filled with soft noodles and the pork…
Itinerary
Shibuya
Shinjuku
Asian department stores have some of the most incredible gourmet food halls. Isetan Shinjuku is well known for having one of the best in Tokyo, and it also happened to be near the Shinjuku Gyoen National Gardens. Since customers are not allowed to consume food within the premises, I thought bringing it to the gardens to enjoy the food as fresh as possible would be a great idea. The food hall at Isetan was truly amazing, offering everything from freshly made, high-quality traditional take-out Japanese foods to European baked goods to teas to even a grocery store.

Having a picnic here while people watching was a great well-needed break. There are many picnic areas spread throughout the park. Shinjuku Gyoen is a vast garden filled with many points of interest, including a rose exhibit that we enjoyed very much. I've never heard of so many types of roses! There were even roses named after Japanese names which I thought was beautiful.

Ichiran focuses only on tonkotsu ramen, my most favorite type of ramen. It's milky, hearty, and full of umami, warming me down to my toes. I finished my bowl before my boyfriend which never happens because I'm a slow eater. Even just eating here is an experience itself. You choose your meal from a vending machine and receive a ticket with your order details, which you hand off to your server. Seating is single-booth only, and your server interacts with you through your booth window. You're also able to customize your bowl of ramen from the firmness of your noodles to the flavor strength of your broth. And even better, this place is open 24-hours which is really convenient considering it gets so popular at lunch and night. Coming in the morning when there aren't that many customers guarantees you a quick bowl of some of the best ramen around.
---
Photography by Ray Sison and me