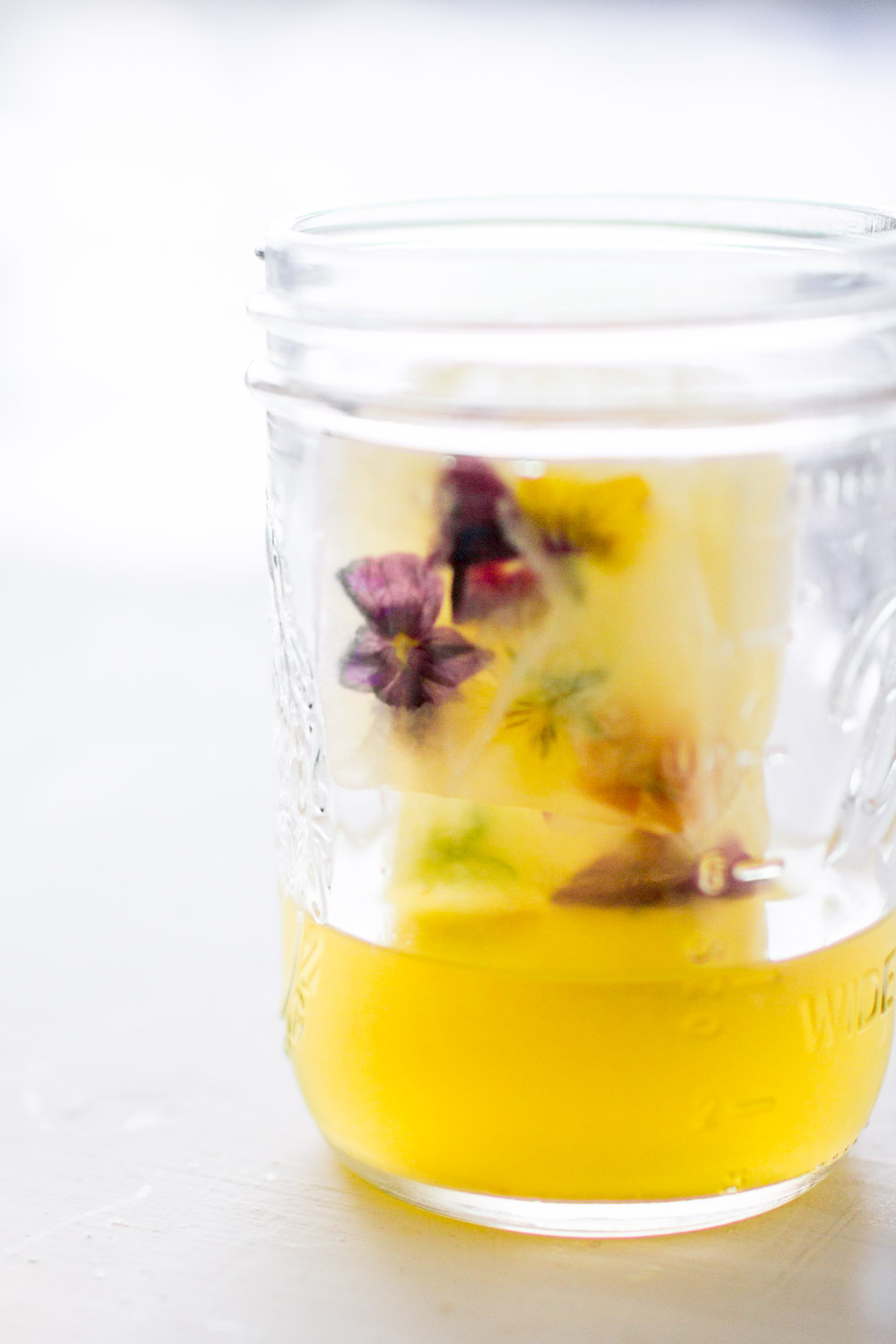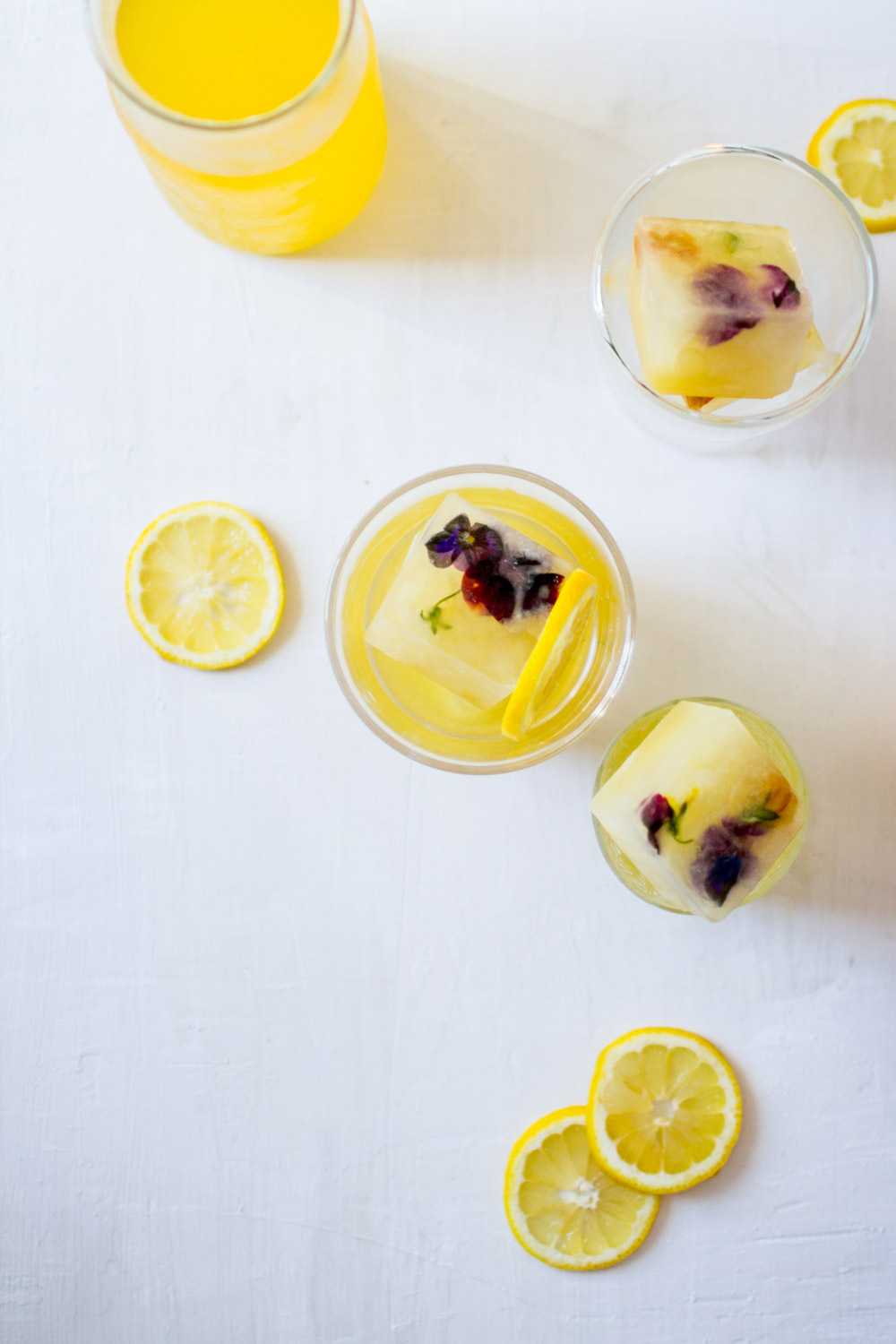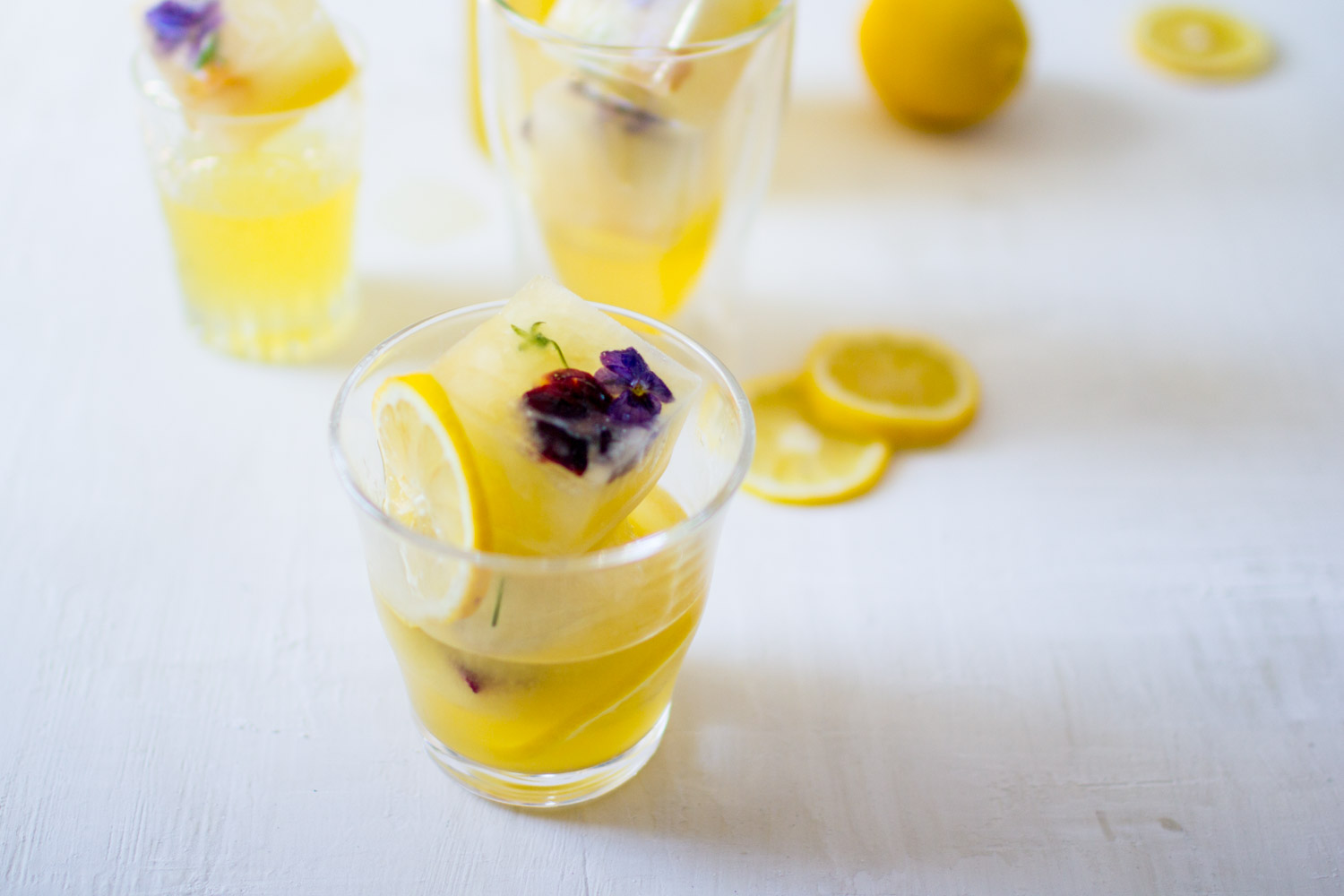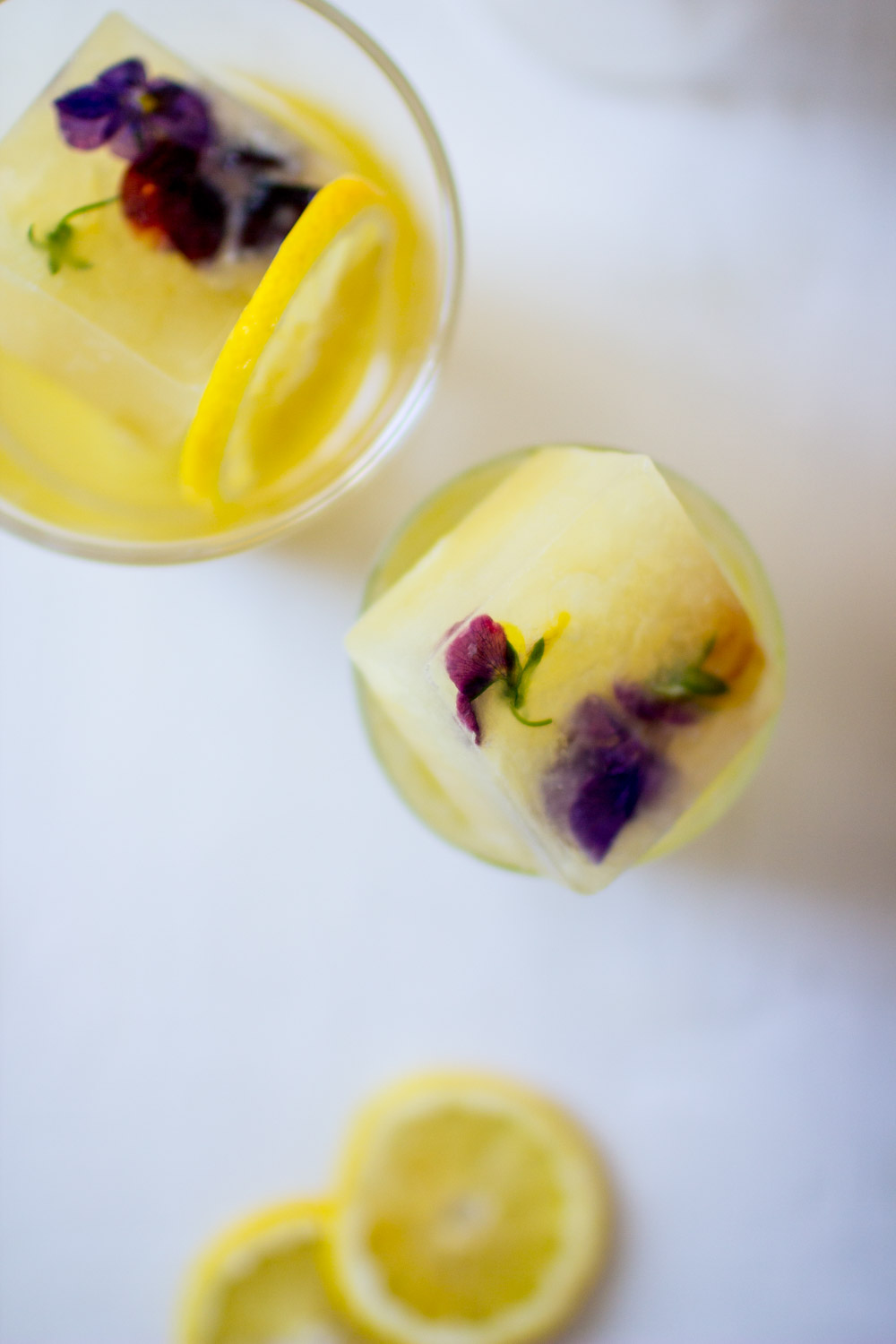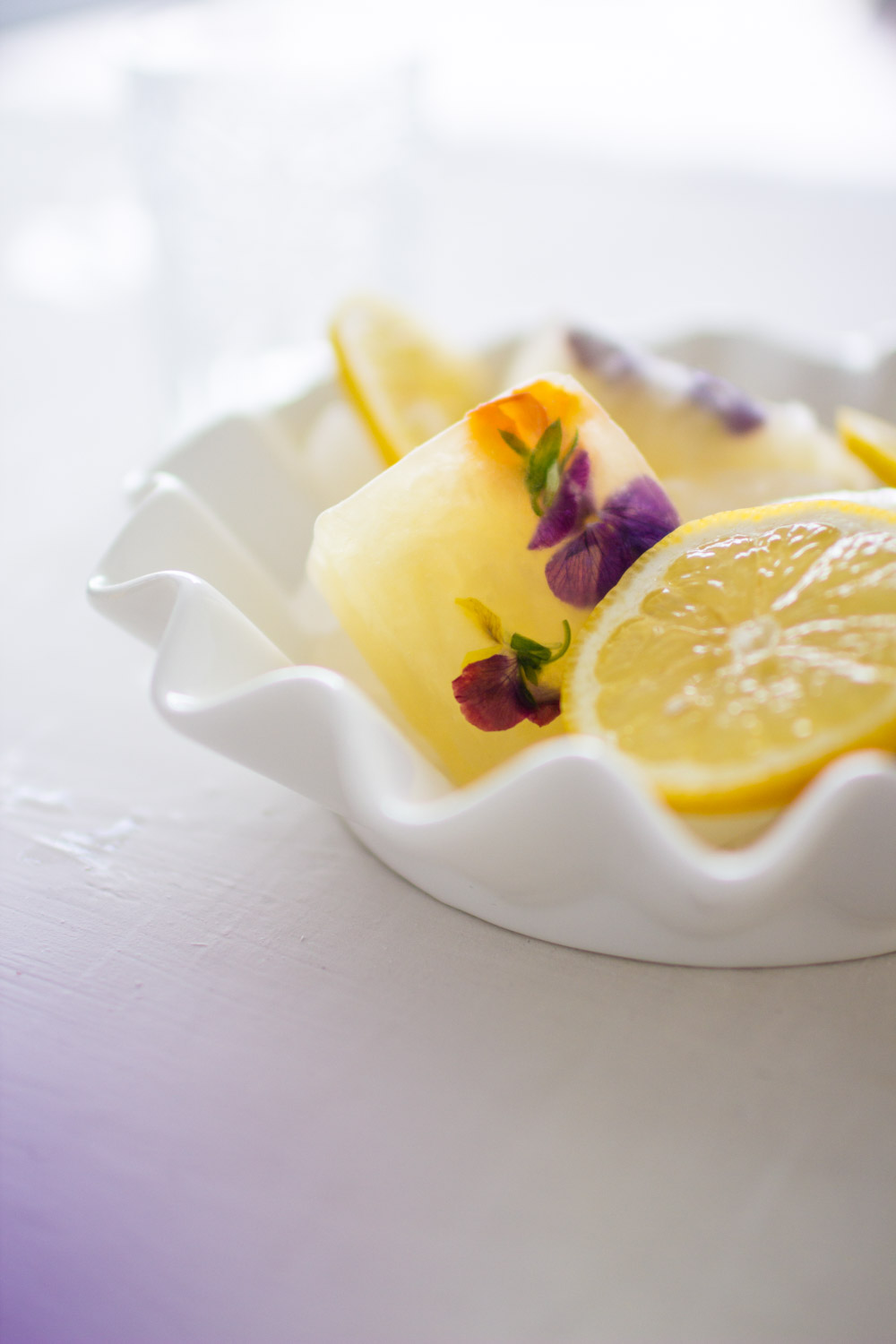 Honey and lemon is one of my most favorite flavor combinations, especially when it's in hot black tea. The sweetness of honey just balances so well with the tartness of lemons. This lemonade uses honey in place of regular sugar, something I am always eager to replace with unrefined, natural alternative sweeteners. Plus, the honey adds another flavor to plain lemonade! I made this because my boyfriend loves lemonade, and as summer is upon us, I wanted a drink that we could both enjoy and feel good about throughout the season.
To keep the drink cold without diluting the flavor like regular ice cubes would, I froze some of the honey lemonade in an ice cube tray with some edible flowers. Tasty and pretty!
Honey Lemonade
---
Makes 4-6 servings | Adapted from Jo's Lemonade on AllRecipes
Ingredients
3/4 cup honey, preferably raw
3/4 cup fresh lemon juice, seeds removed (from about 5–7 lemons depending on size)
4 1/2 cups water
Directions
In a small saucepan, gently heat the honey and 1/2 cup water over low heat and whisk until honey has completely dissolved in the water. Remove from heat and pour into a large pitcher. Add in the lemon juice and remaining 4 cups of water. Give it one more stir to mix the lemonade together. Refrigerate until ready to serve. Serve over ice-filled glasses.
---