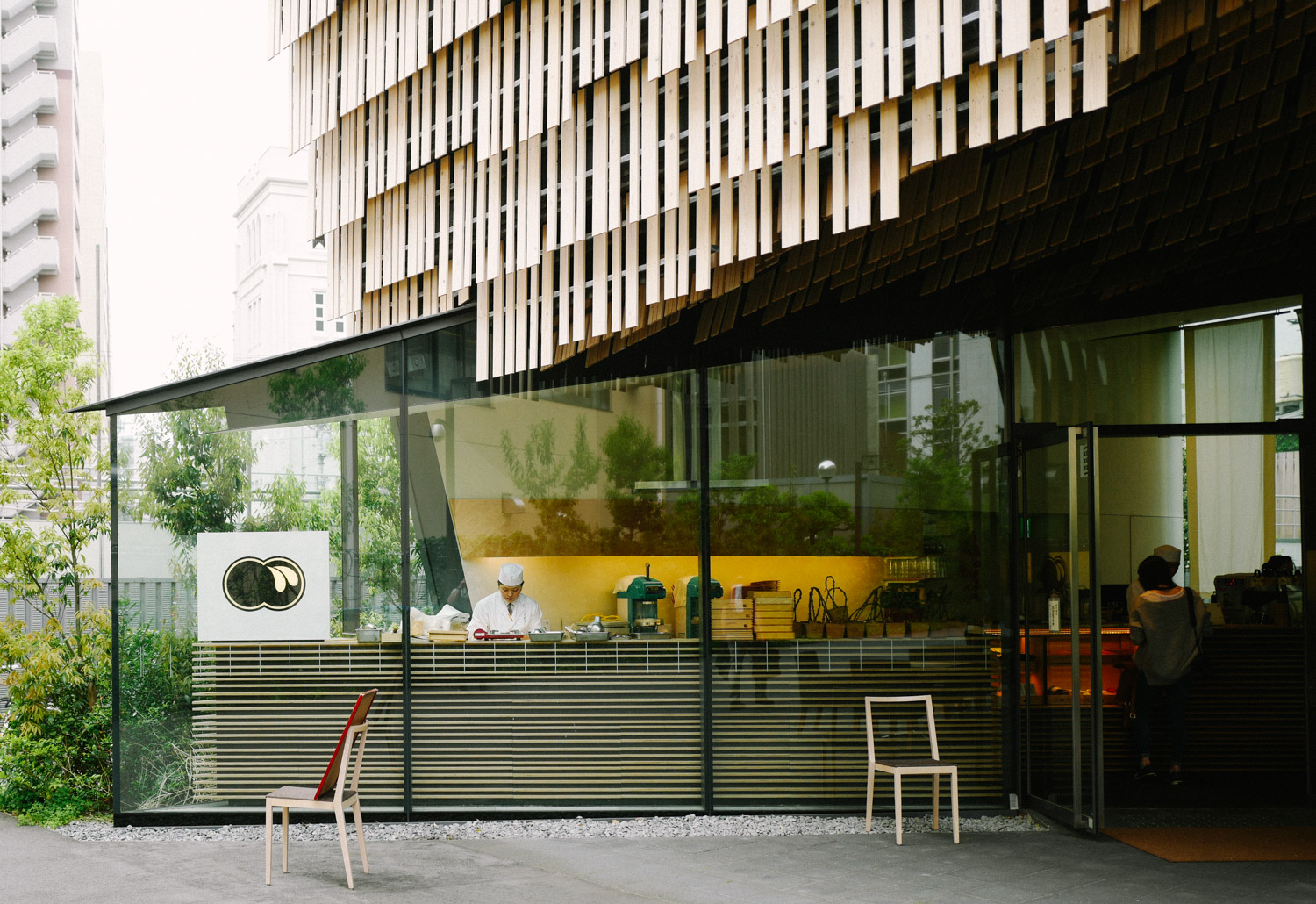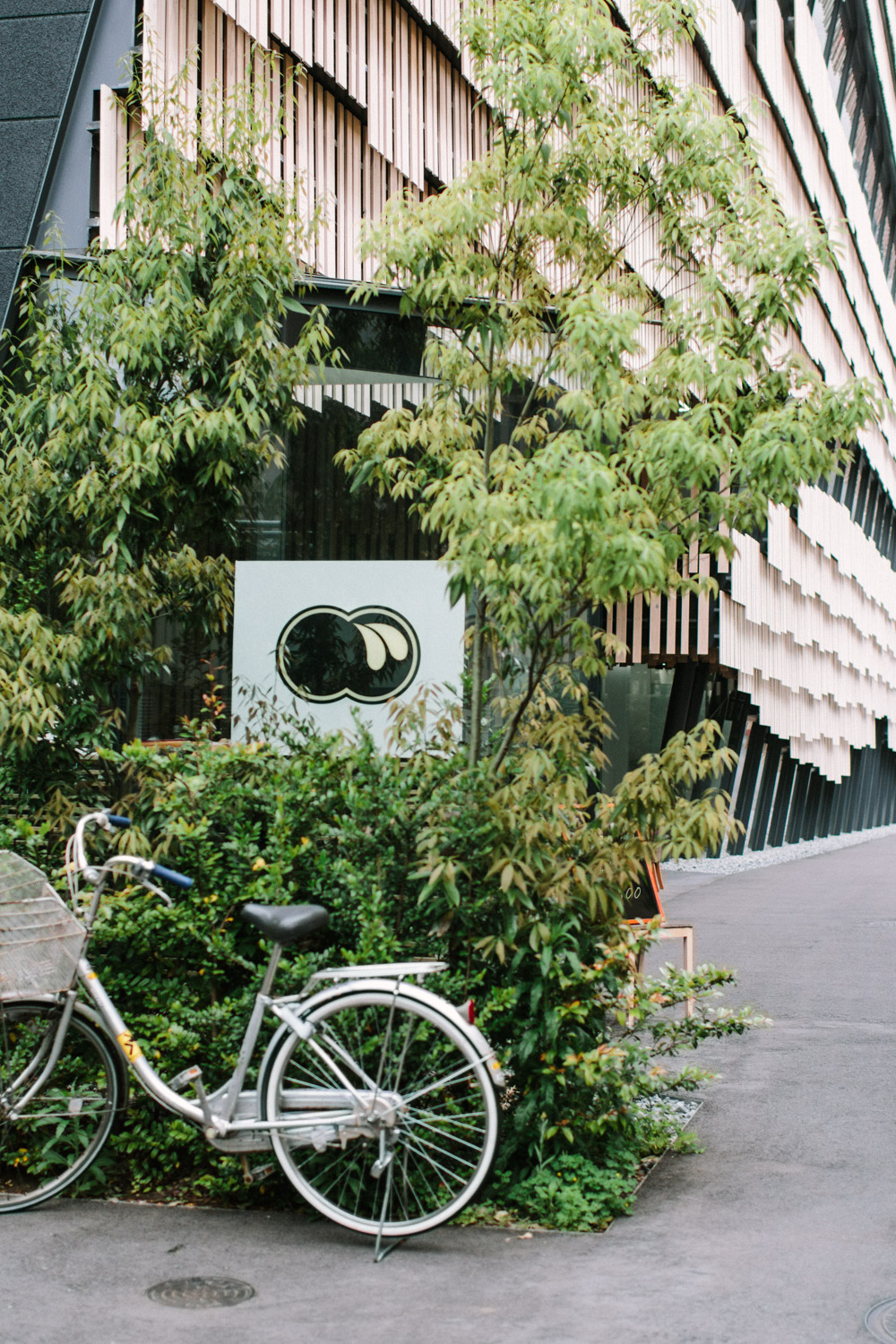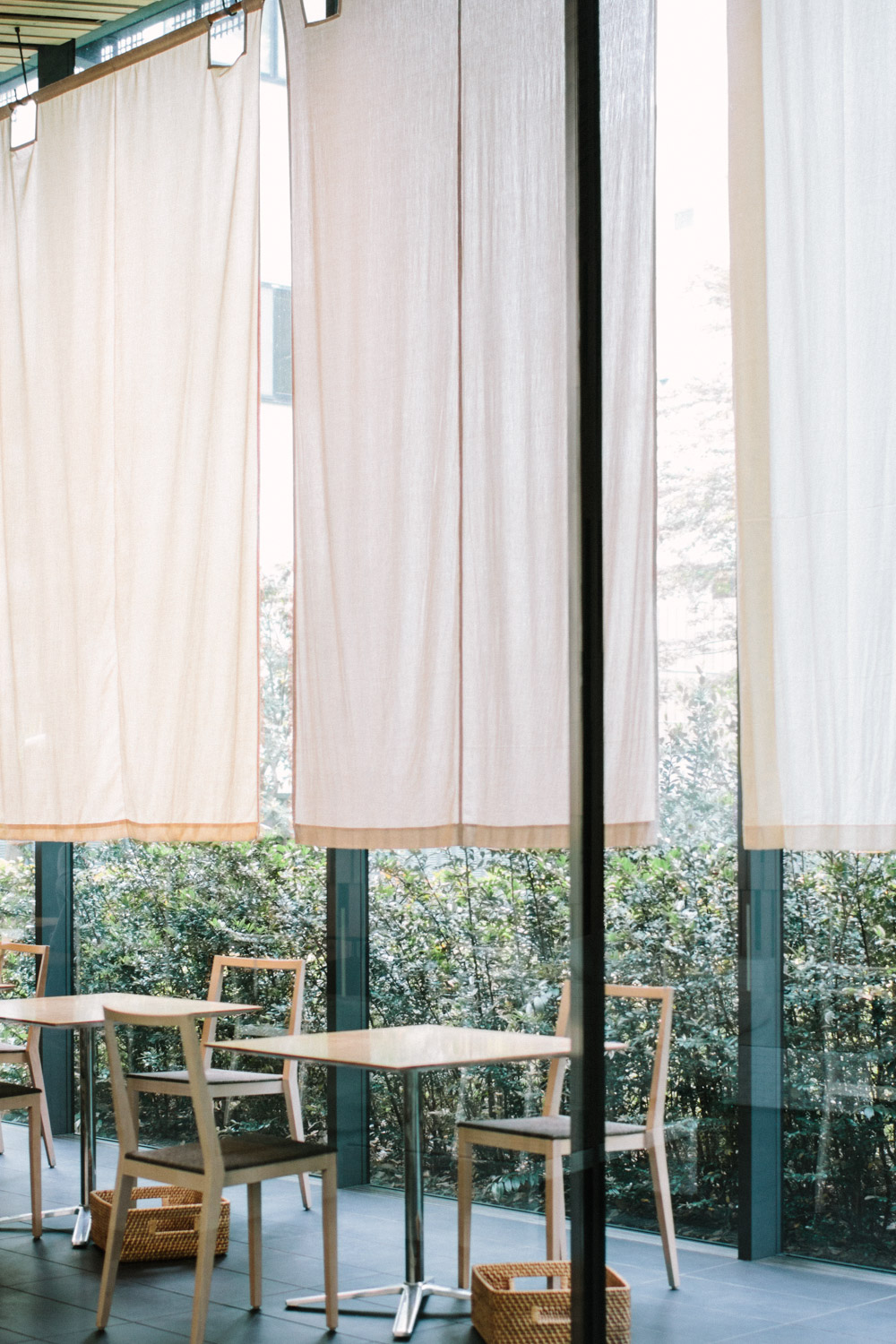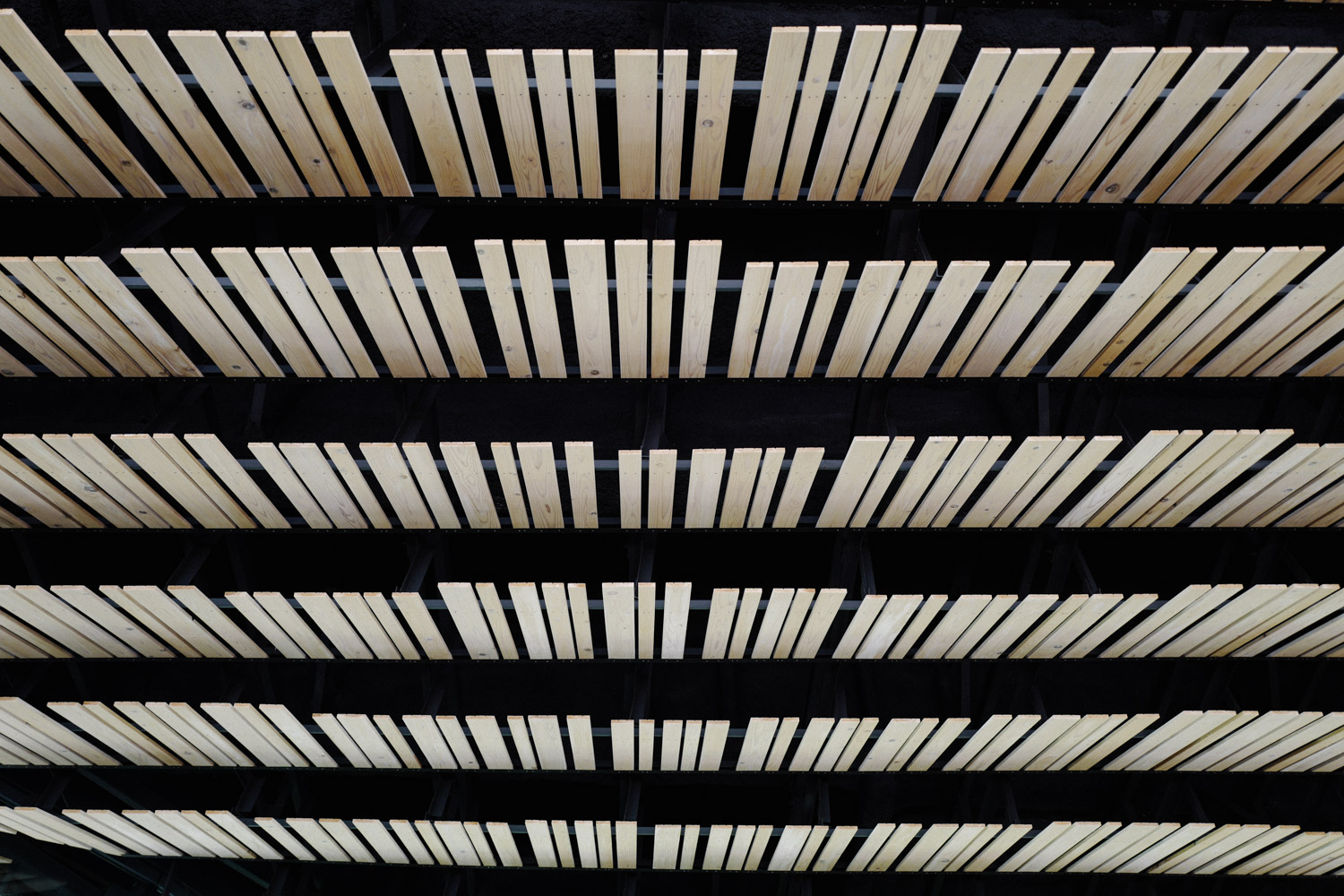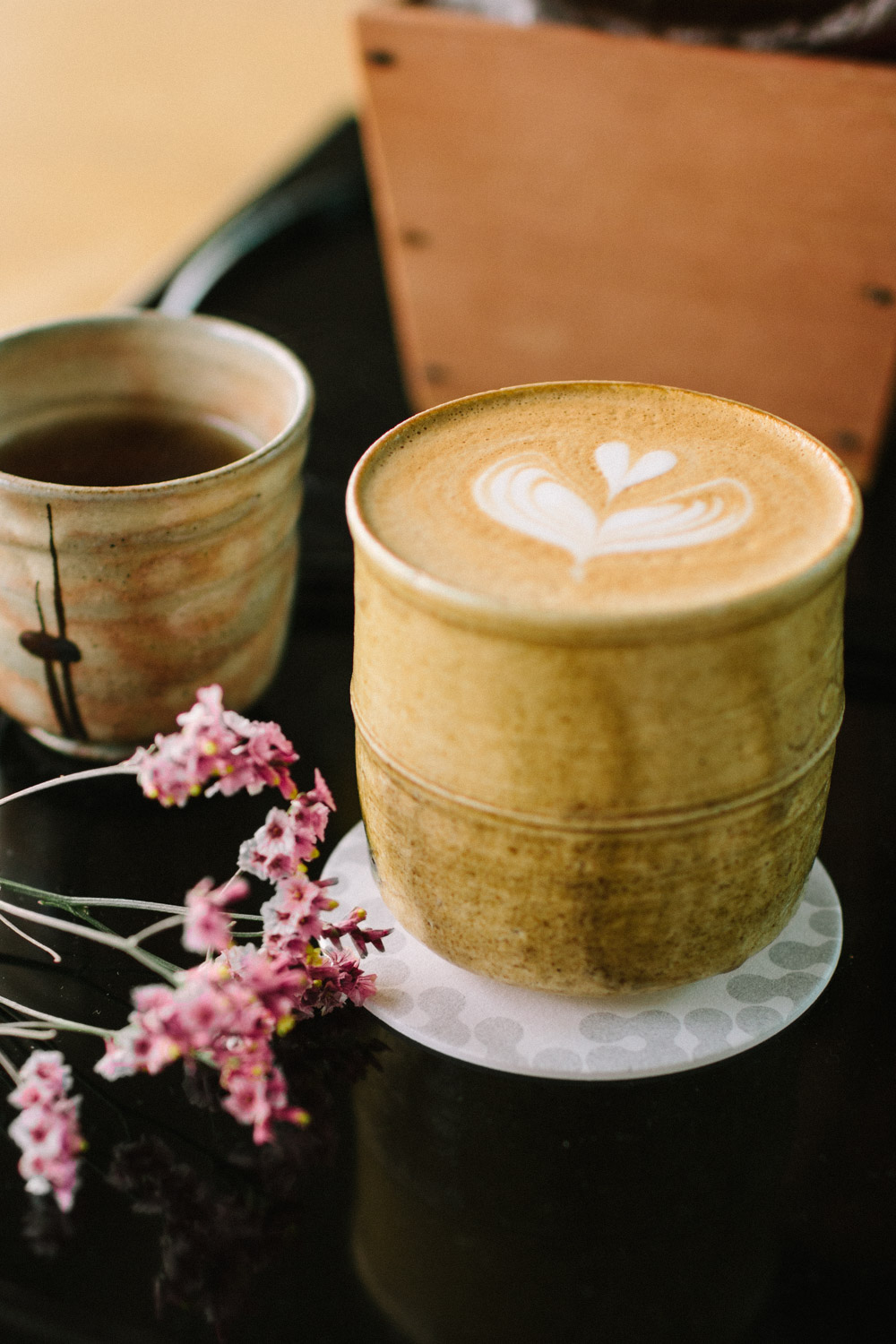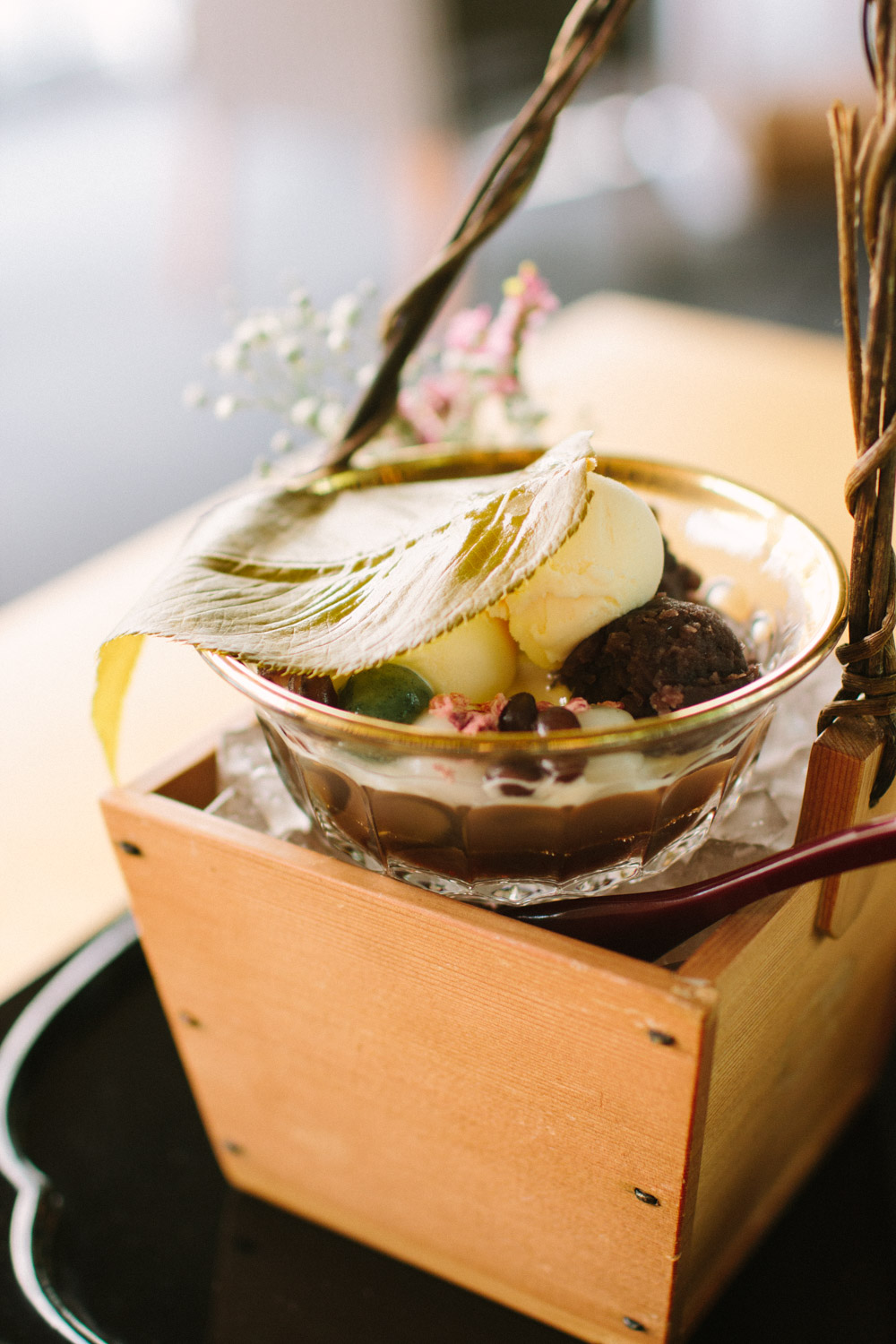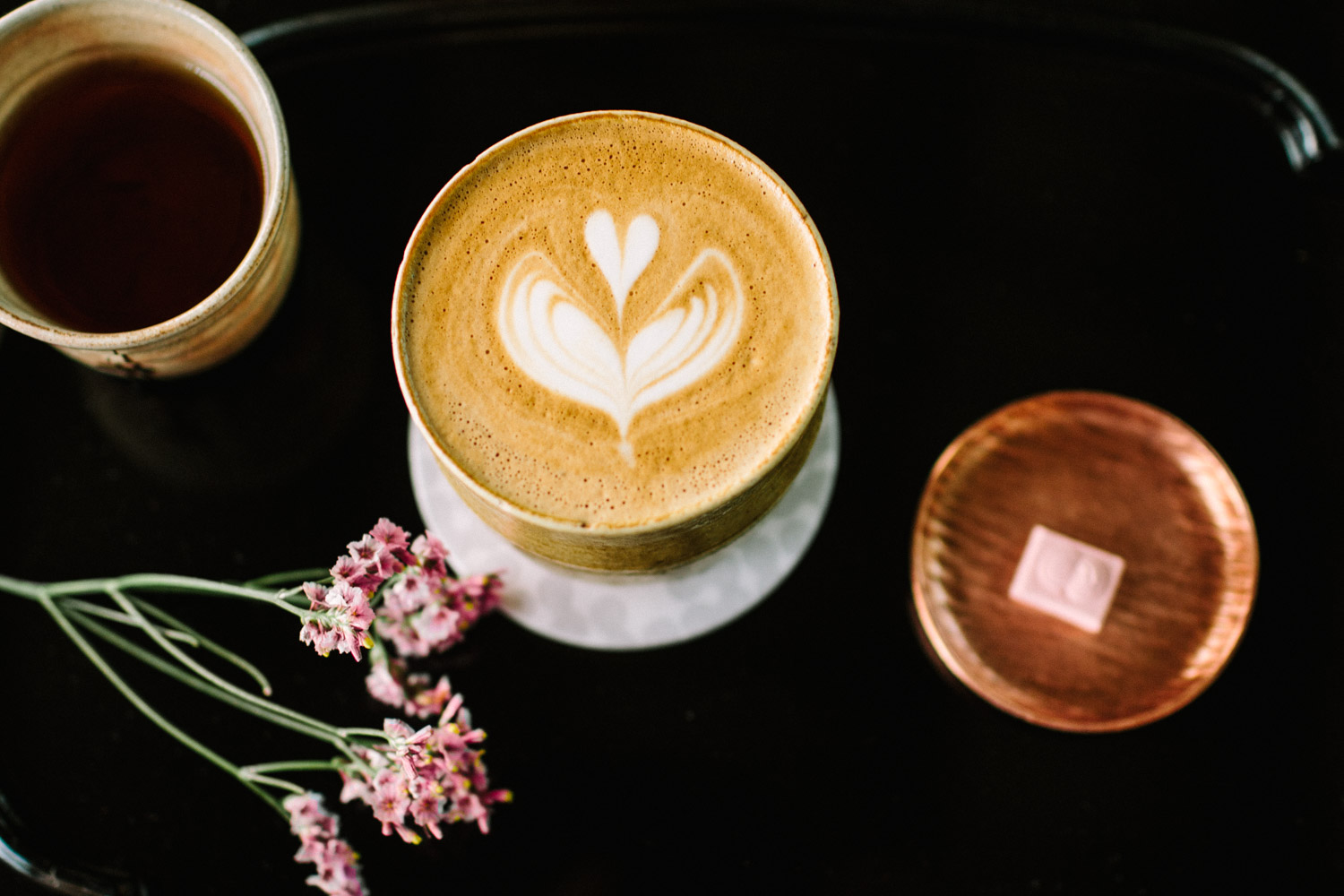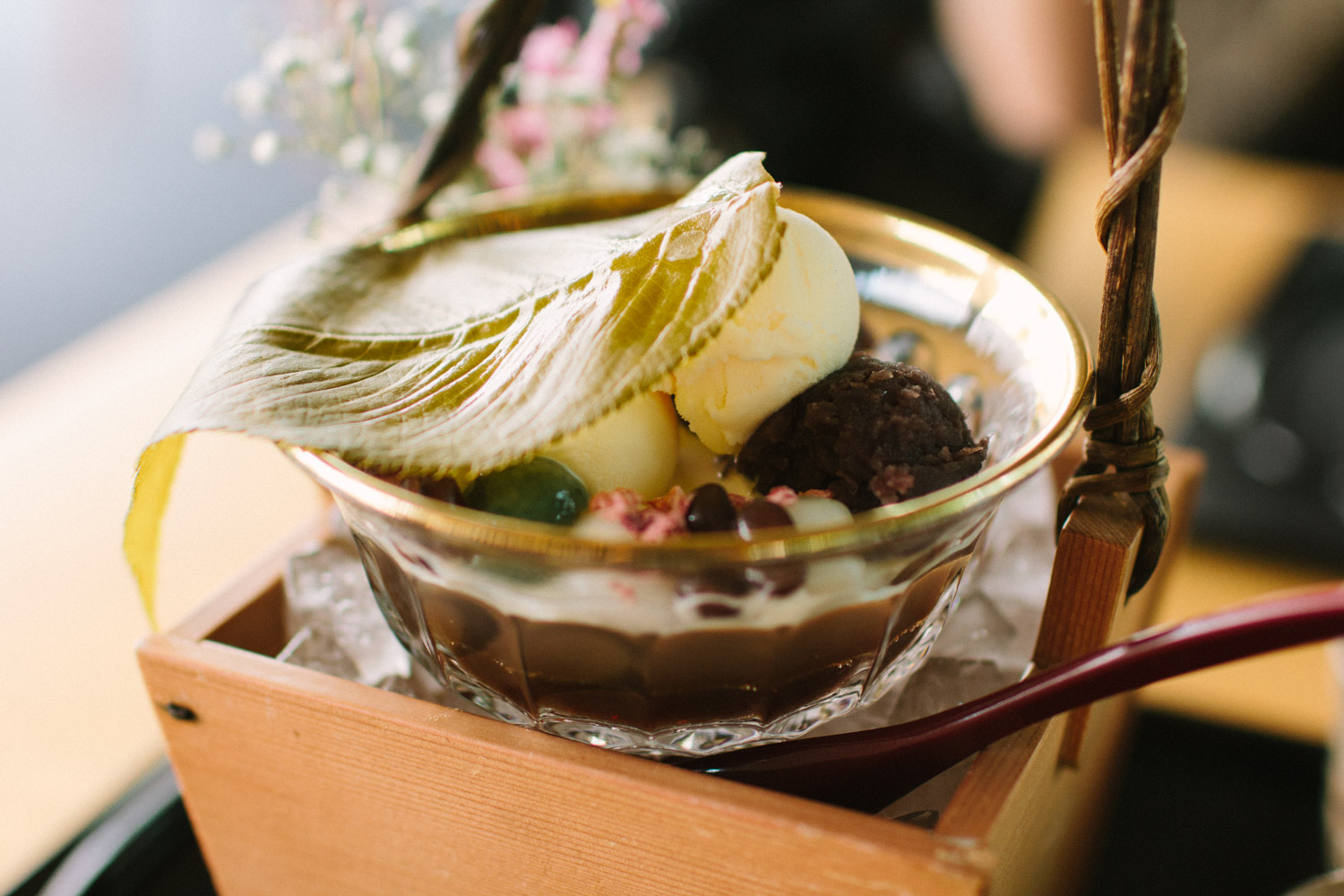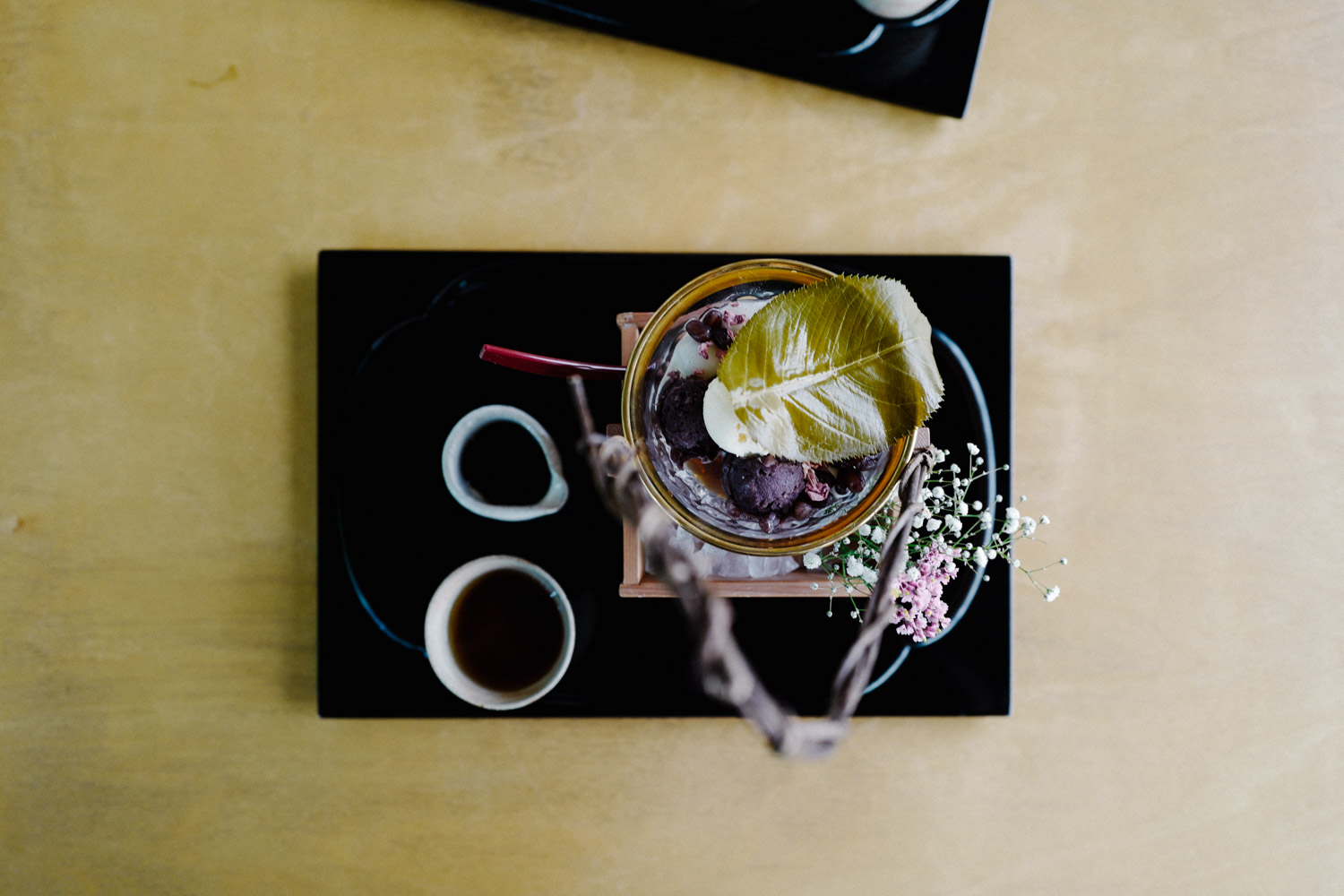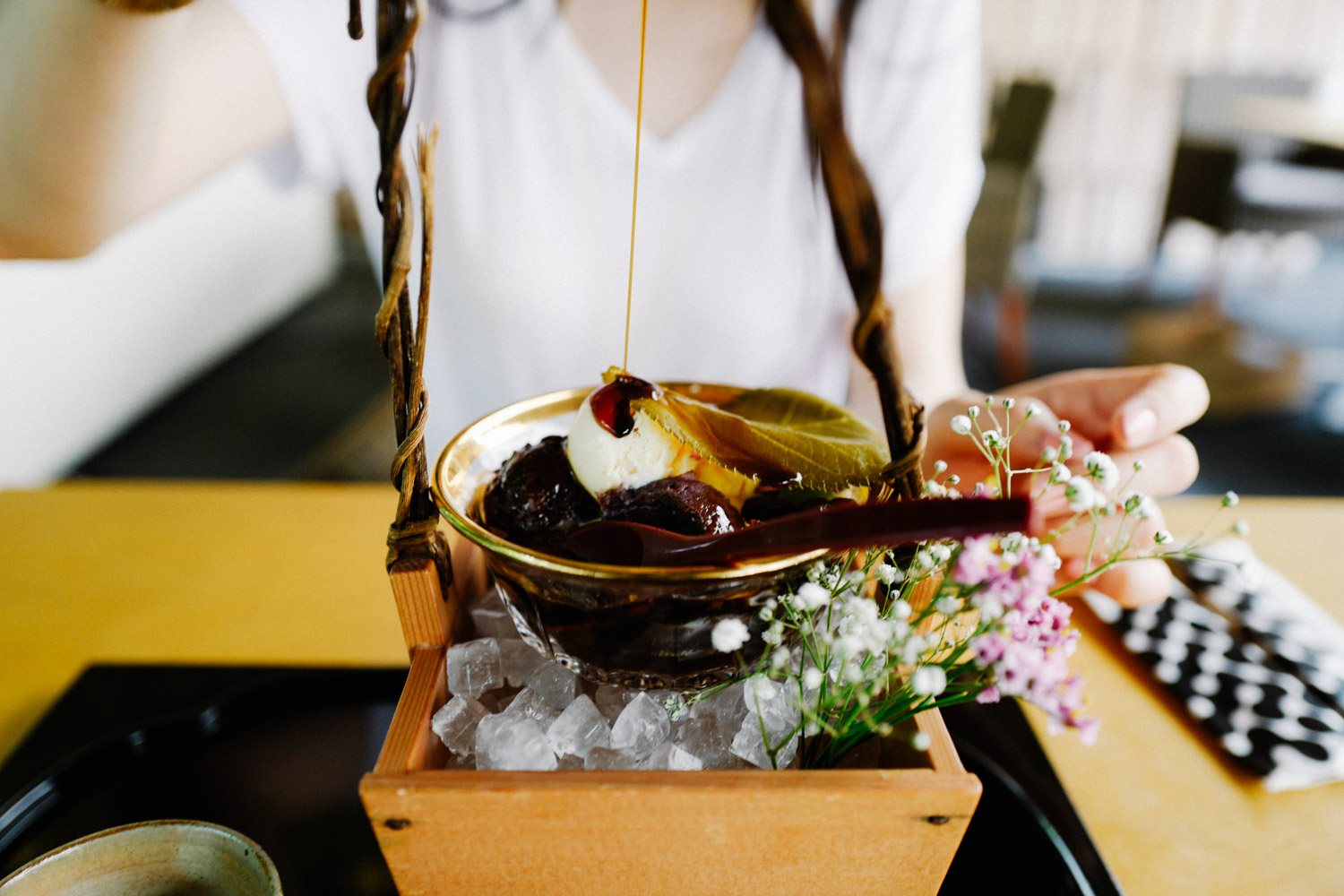 One of the things I was so excited about to eat in Japan was traditional Japanese sweets, specifically anmitsu. Anmitsu is a popular Japanese dessert consisting of translucent agar jelly, sweetened red bean paste, and fruits served with a dark brown sugar syrup, kuromitsu, which literally means "black honey." I love mine served with a scoop of ice cream and shiratama dango, a type of mochi in the shape of small balls.
While I was looking up restaurants in Tokyo, I discovered Kurogi, a highly-rated restaurant considered one of the finest in Tokyo serving Japanese cuisine. Reservations are required in advance for at least three months, but by the time I discovered it, it was too late to make one! However, the website had a link to their sister shop, Kuriya Kashi Kurogi – Kuriya literally meaning "artisan's works." They call themselves passionate makers and strive to create excellent Japanese sweets in their own original style. I was in love!
When we got there, we were sweating and hot after a long walk, and we were in utter need of something refreshing to cool down. The architecture was needless to say, stunning. It was the perfect setting to eat the sweets there. The building is covered in layers of wooden panels, and the shop offers a view of a garden of wildflowers and greenery. I excitedly ordered their original anmitsu while my boyfriend got the cappuccino.
The anmitsu was absolutely delightful and one that I'll remember forever. It arrived sitting on top of a wooden box filled with ice and of course, flowers on the side. Is this not the prettiest dessert you've ever seen?! The dessert itself consisted the usual red bean paste and agar jelly except there were no fruits. There was ice cream, white shiratama dango as well as green ones (which I believe was made with mugwort), and a salted cherry blossom leaf on top. There were also some pink petals, which I believe are dried cherry blossom petals. I can't remember anything else that was in the dessert since I ate it nearly two months ago, but it was delicious and sophisticated, and it enlightened me on how Japanese sweets can be taken to another level with such detail, originality, and beautiful presentation. It was the perfect refreshment after a long walk.
If you are looking for something traditional, original, and special, I'd definitely recommend it here! They offer sweets to go as well as other original dishes like their kuzu noodles with soybean powder and salt ice cream.
Kuriya Kashi Kurogi
University of Tokyo
Ubiquitous Research Building Daiwa 1F
7-3-1, Hongo, Bunkyo Ward, Tokyo
www.wagashi-kurogi.co.jp
---
Photography by Ray Sison and me