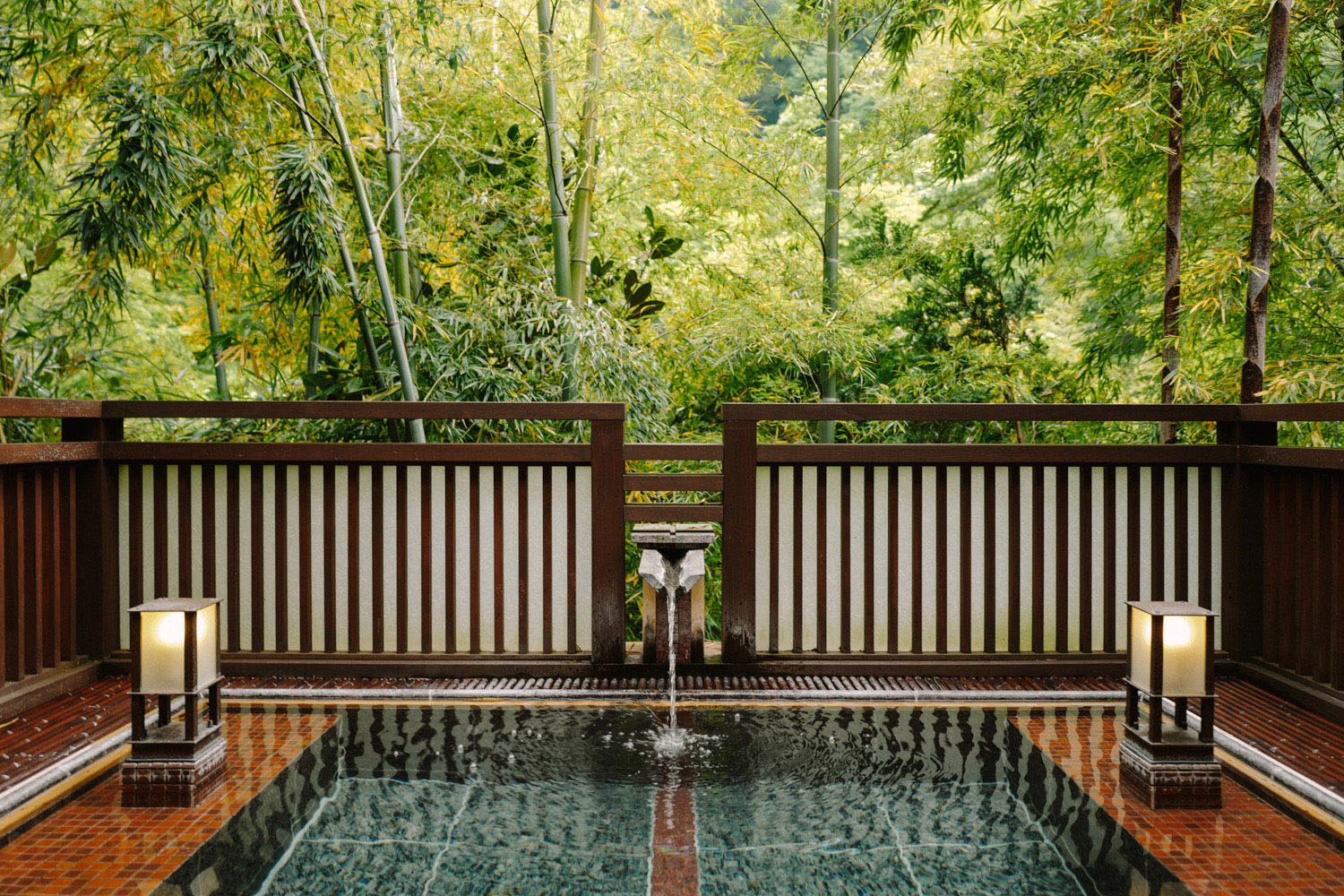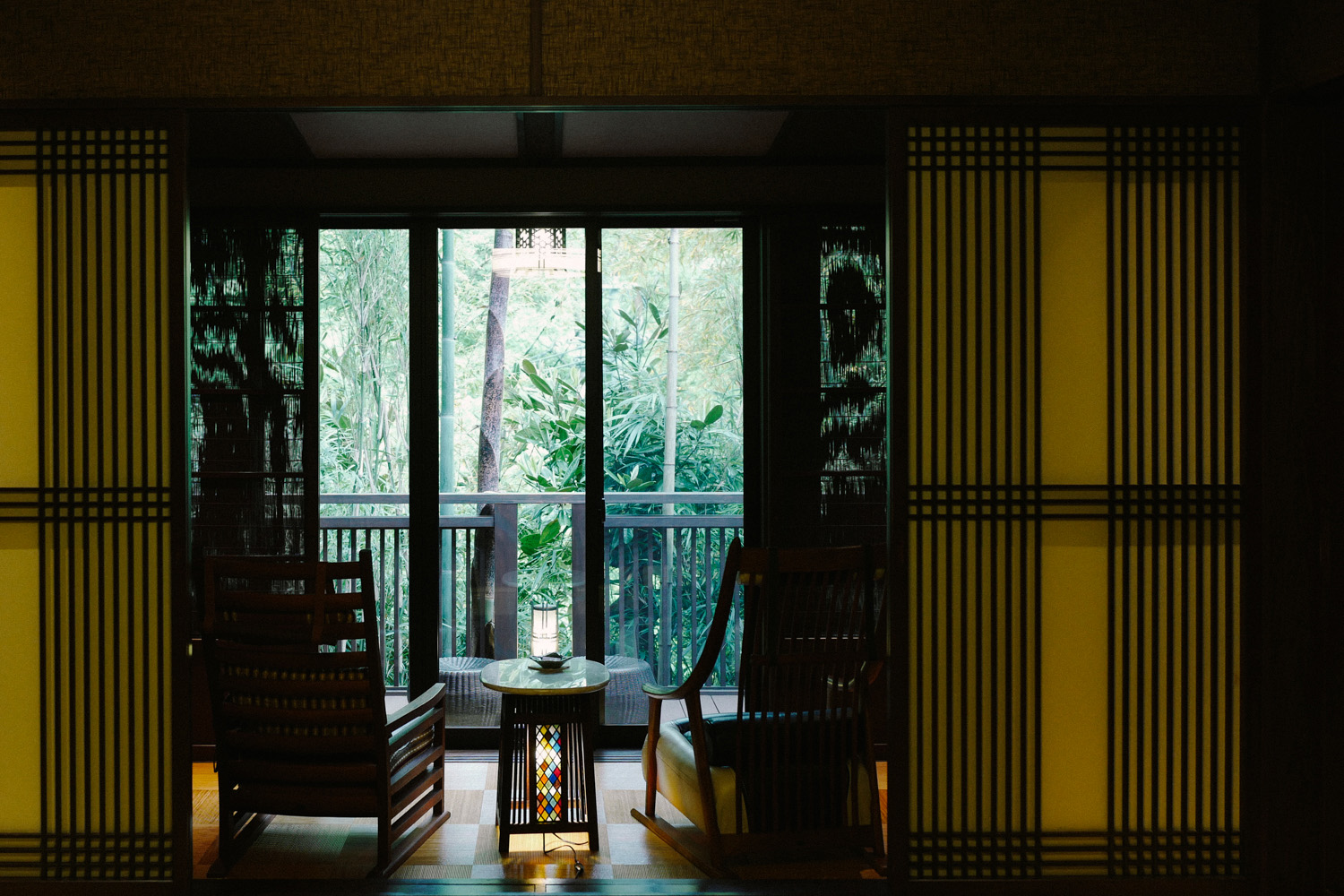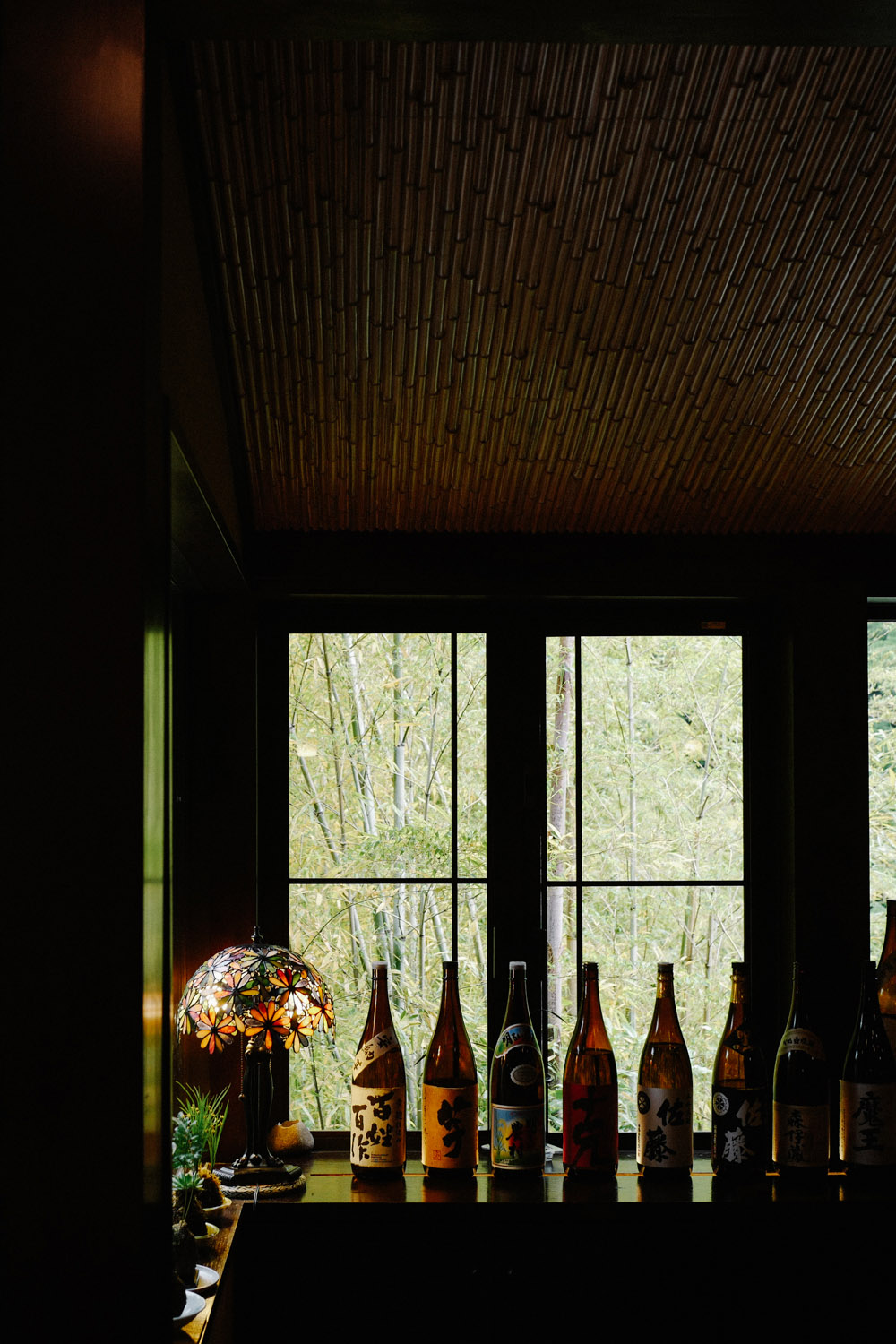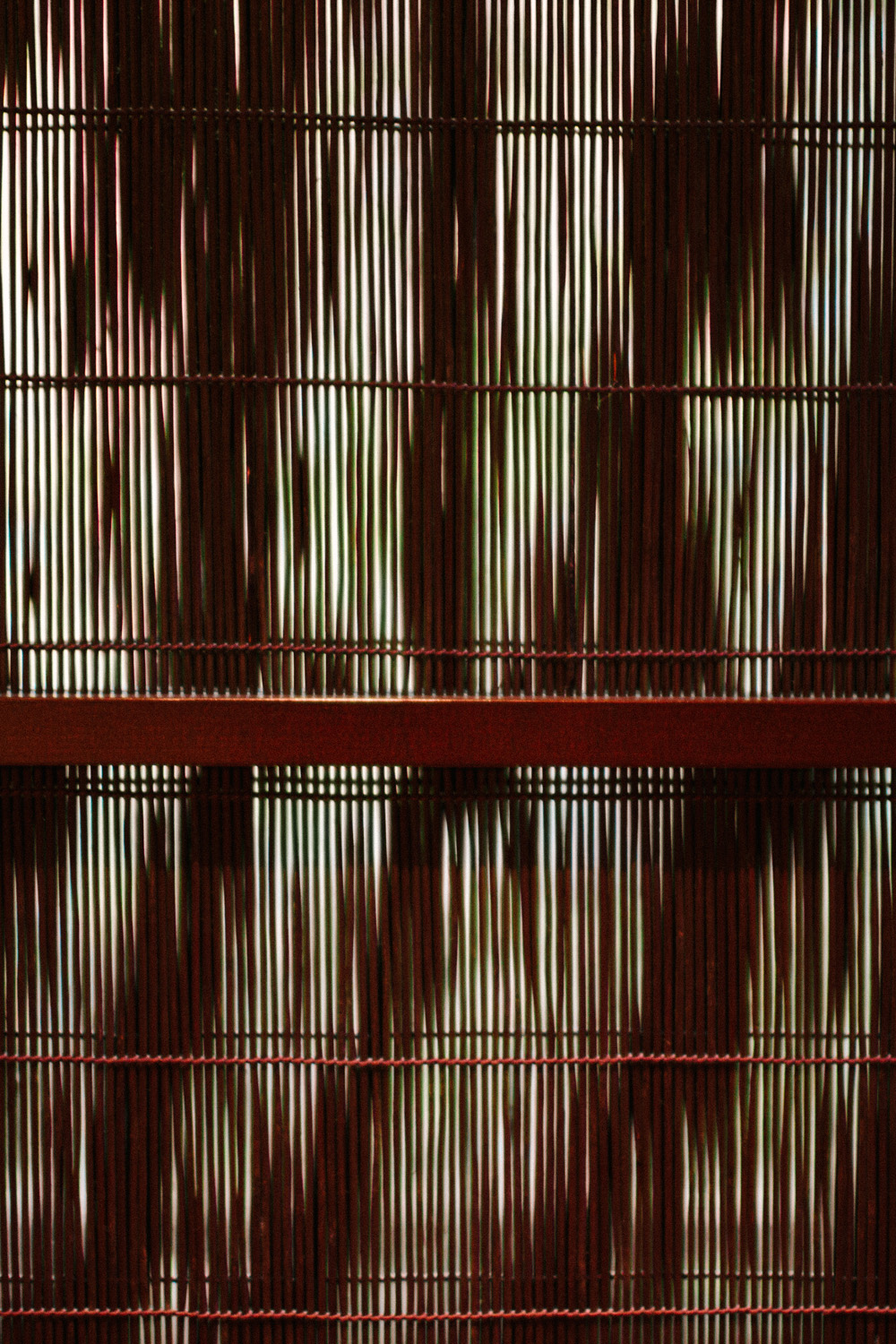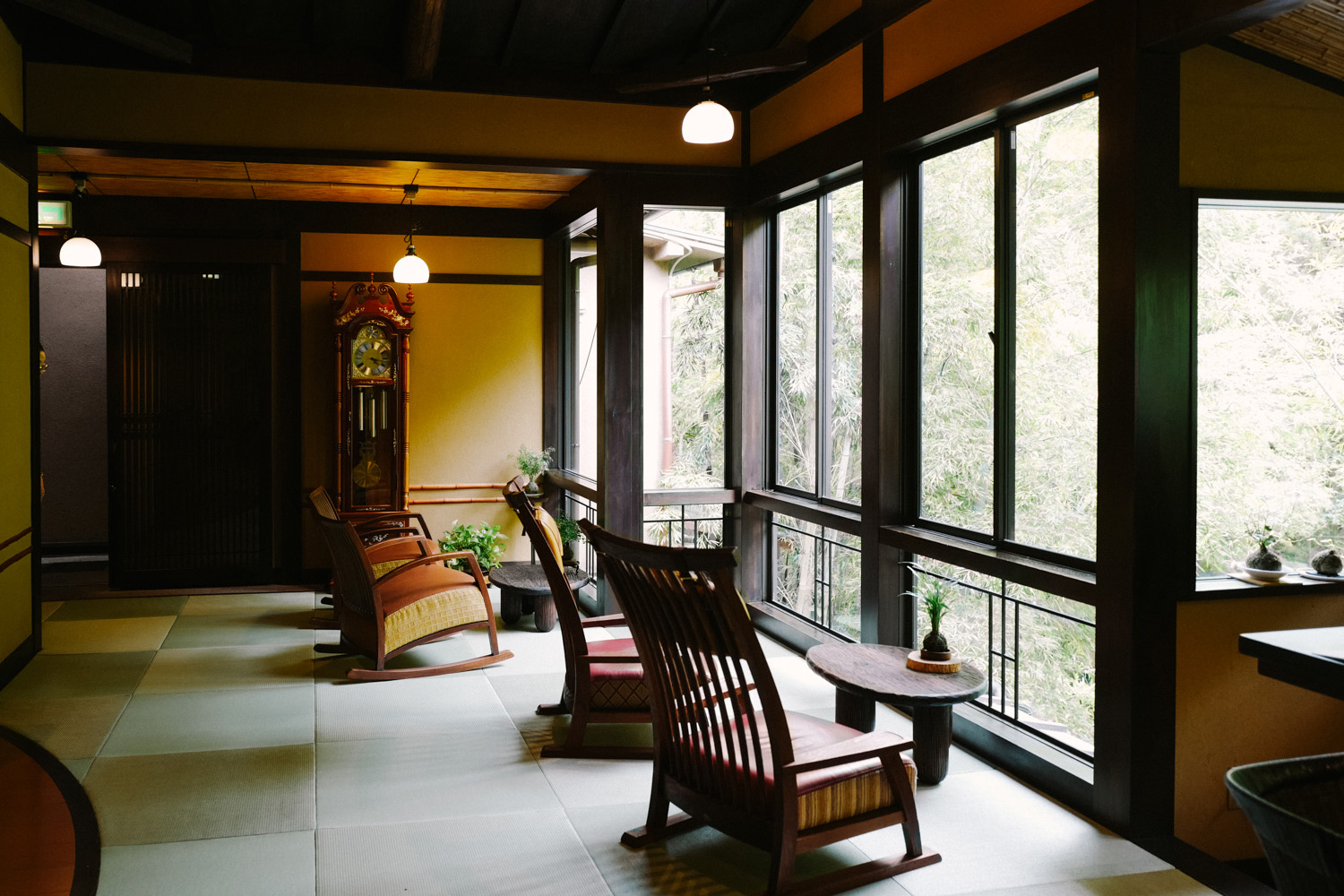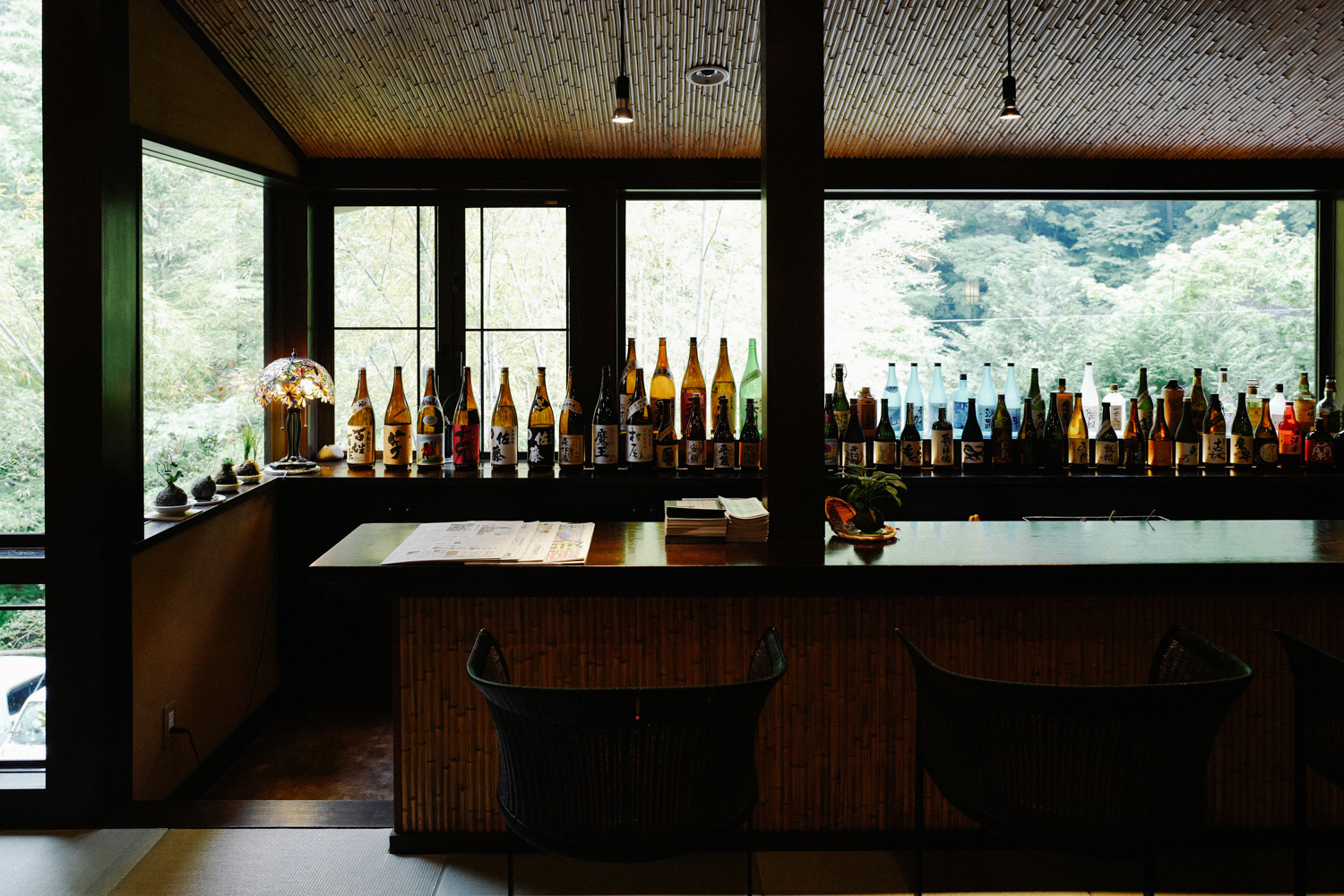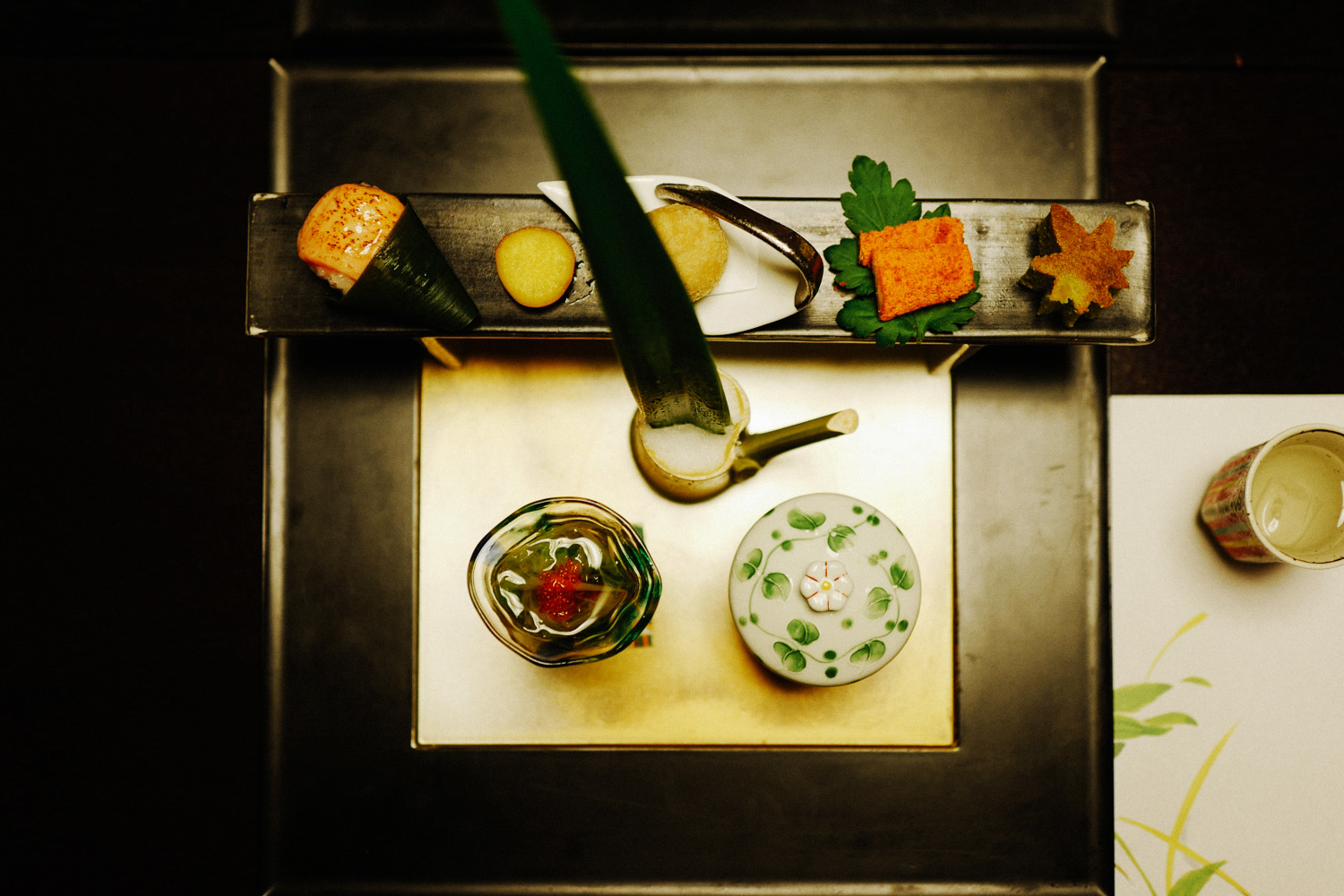 Sakihassun, 1st Course Tofu made of okra, Japanese potato, and Chinese yam topped with wolfberry and wasabi; sweet potato simmered in lemon and bonito soup; Jew's mallow soaked in bonito soup and soy sauce topped with fish roe; broiled sea trout sushi wrapped in bamboo grass; deep fried croquette of sakura shrimp and lily bulb; castella made of green peas and fish paste; sillago fish simmered in sake and soy sauce, grilled with sea urchin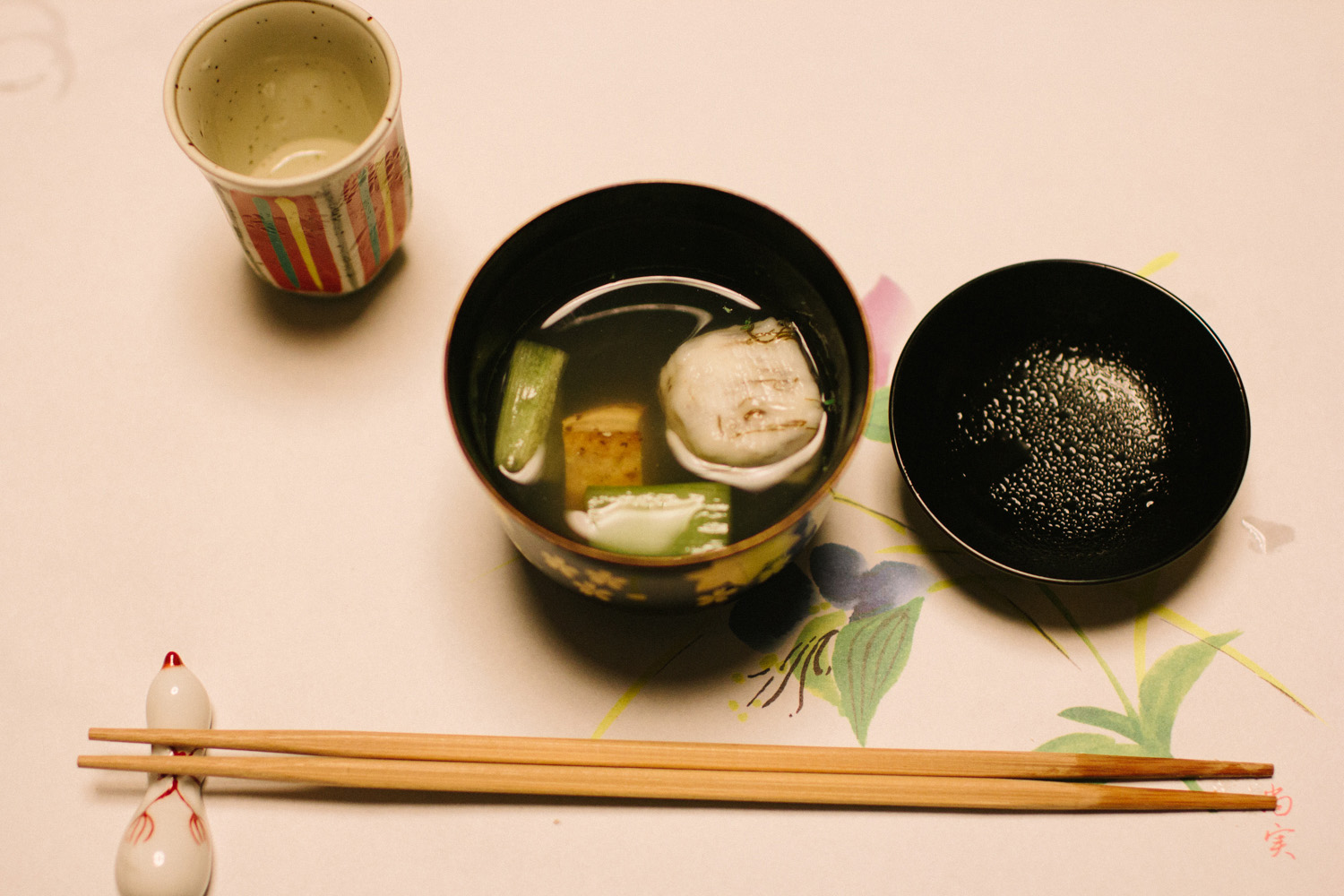 Wanmori, 2nd Course Clear bonito soup served with bonito fish and lotus stem and leaf bud; dumpling made of seaweed, taro, and fish paste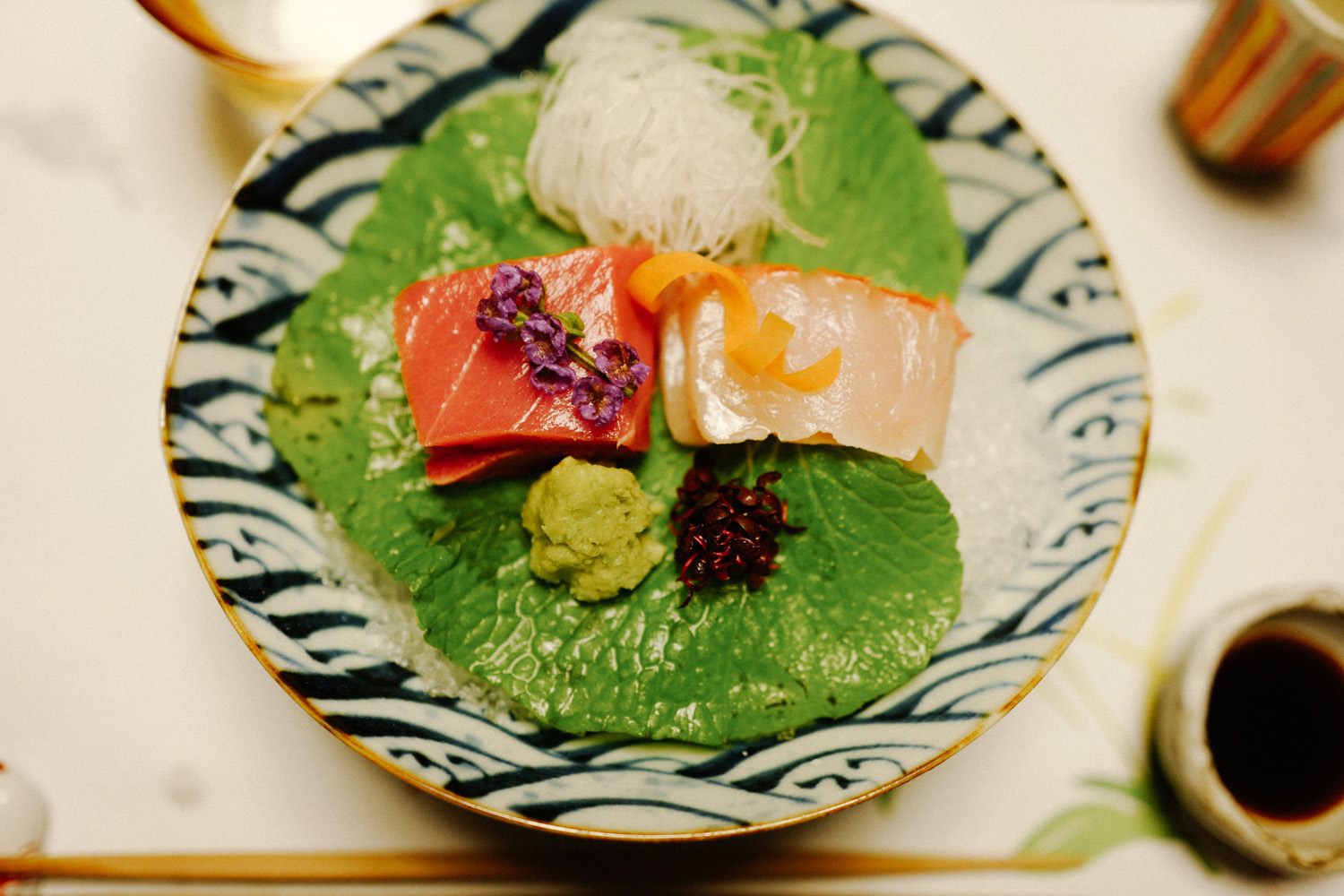 Tsukuri, 3rd Course Sashimi of medium fatty tuna and splendid alfonsino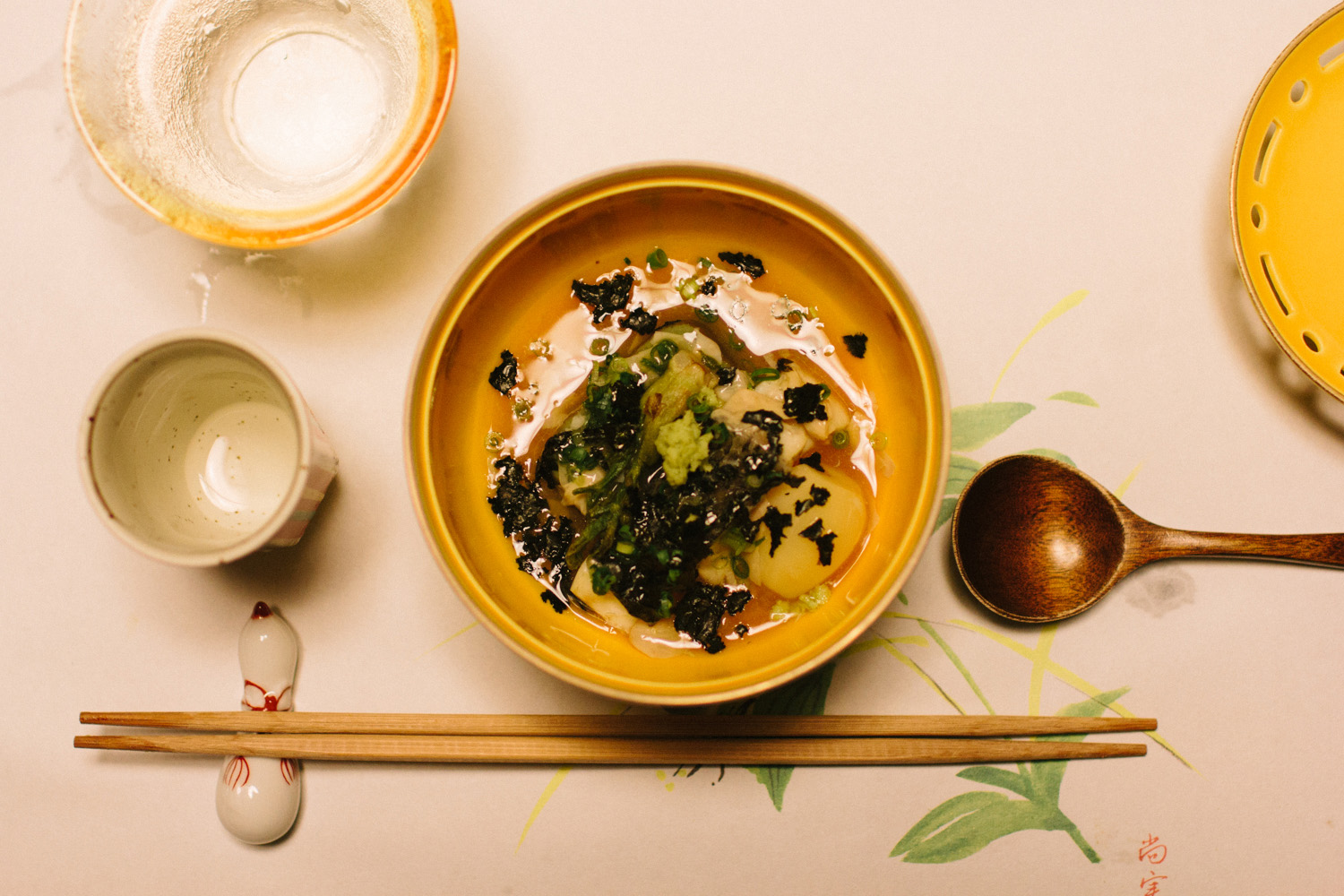 Onmono, 4th Course Steamed sea bass, Japanese potato, wheat gluten, and canola flower in dried tofu sauce, topped with seaweed and wasabi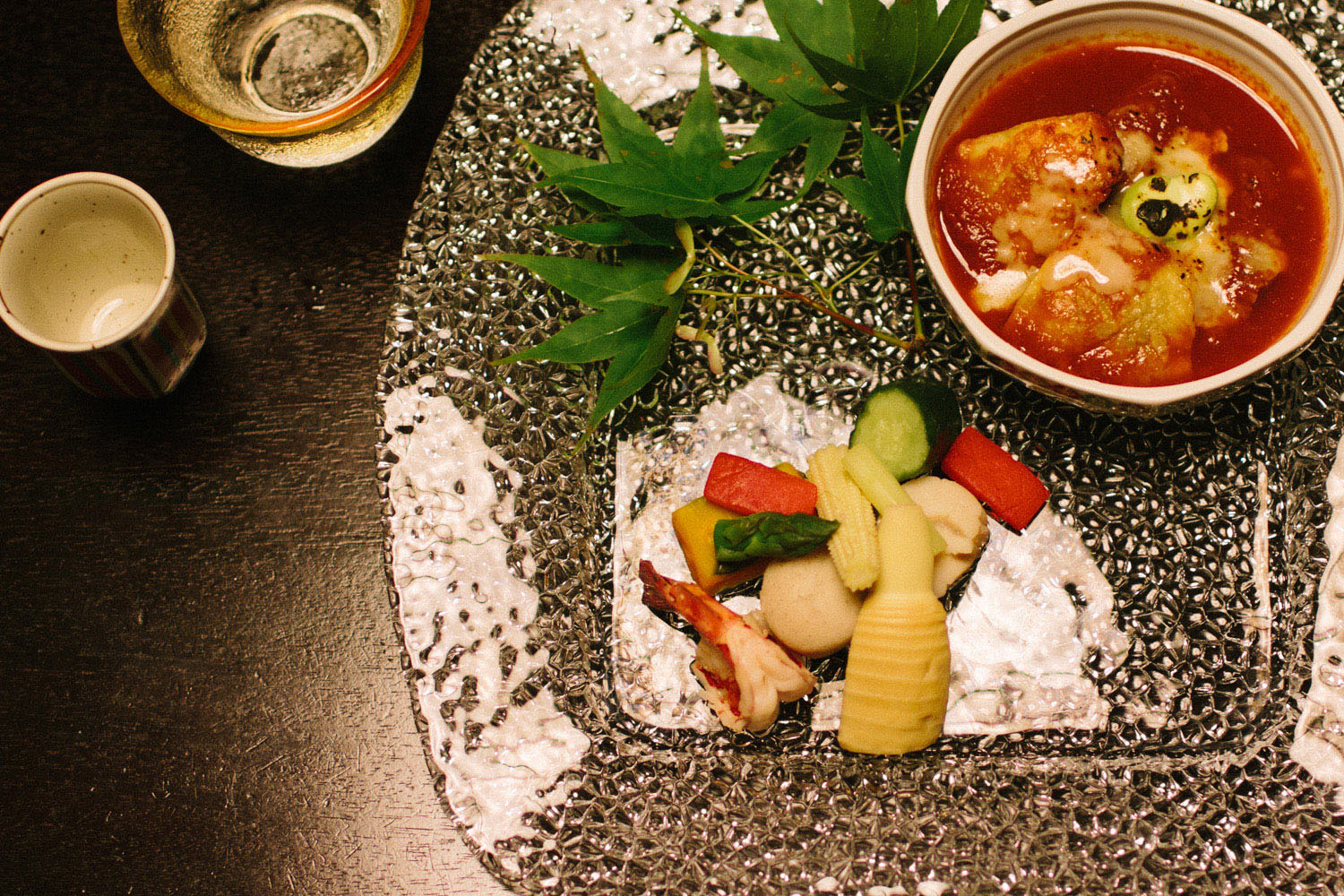 Kumizakana, 5th Course Broiled Japanese beef in soy sauce-based tomato sauce, fried eggplant, broad beans, and cheese; broiled scallop, shrimp, and vegetables tasted in four ways: sesame, plum, salt, and lemon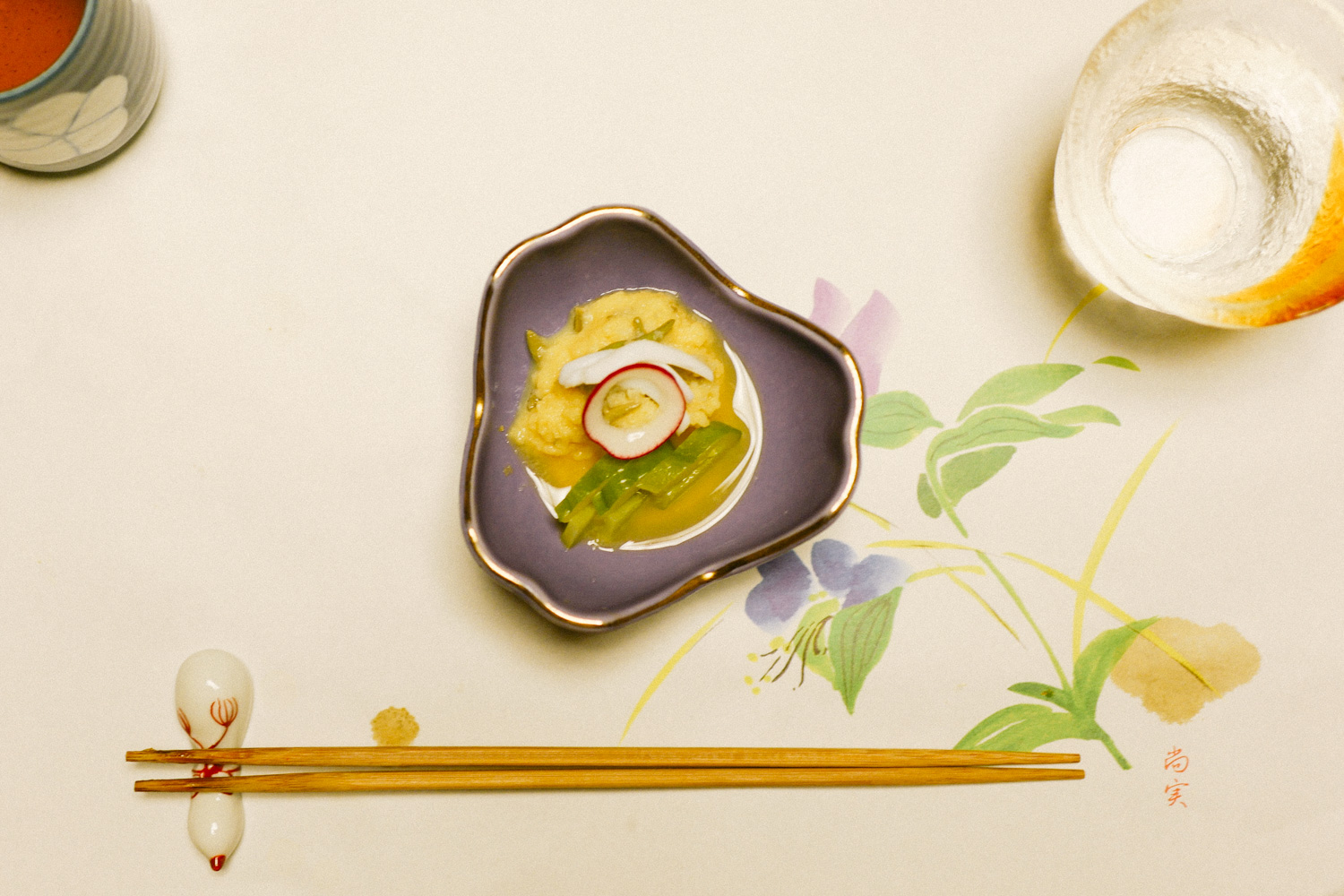 Sunomono, 6th Course Scallop and water shield seasoned with grated daikon, vinegar, and soy sauce, topped with melon, cucumber, kelp, and radish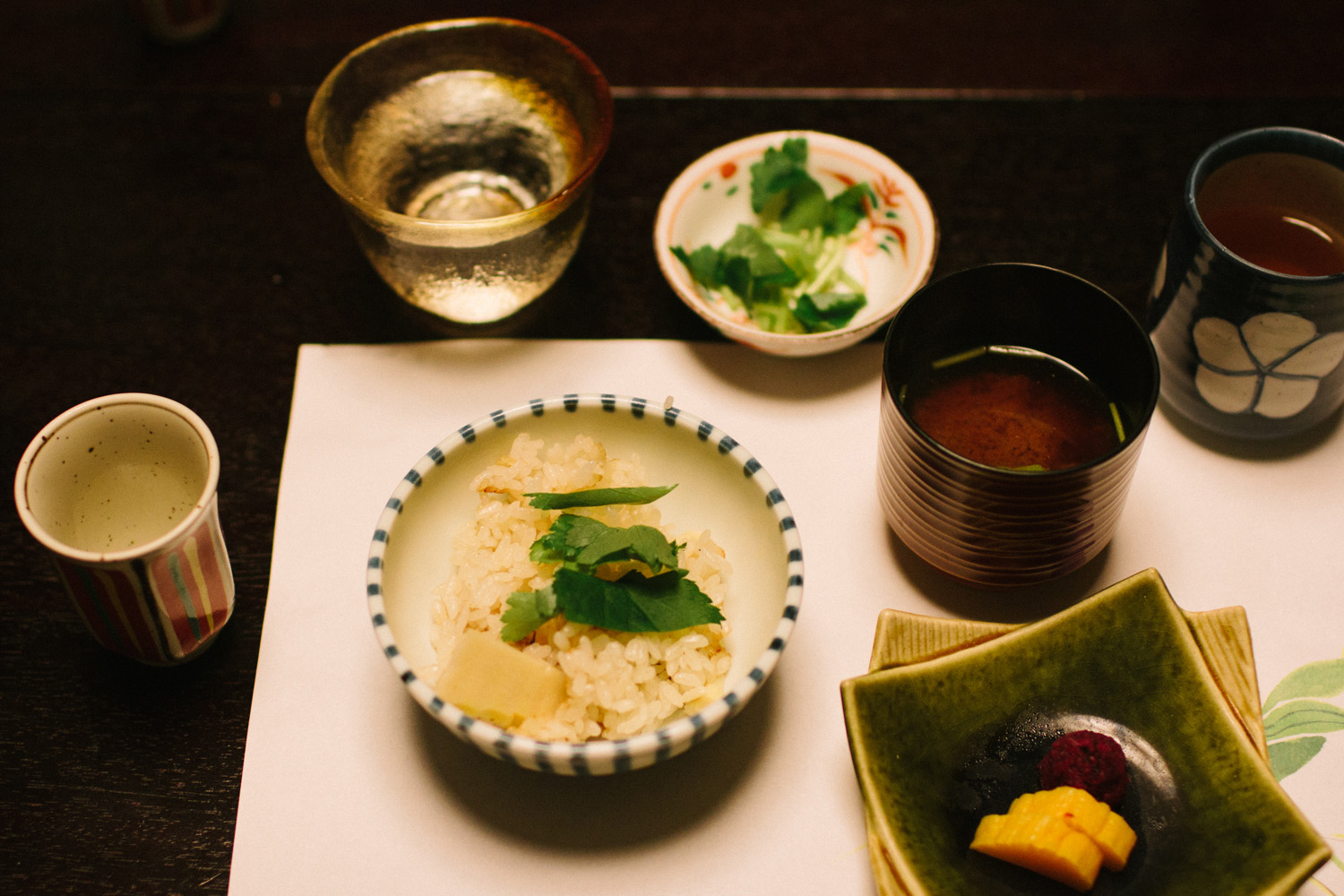 Shokuji, 7th Course Bamboo shoot rice with fried bean curd and trefoil; tsukemono; miso soup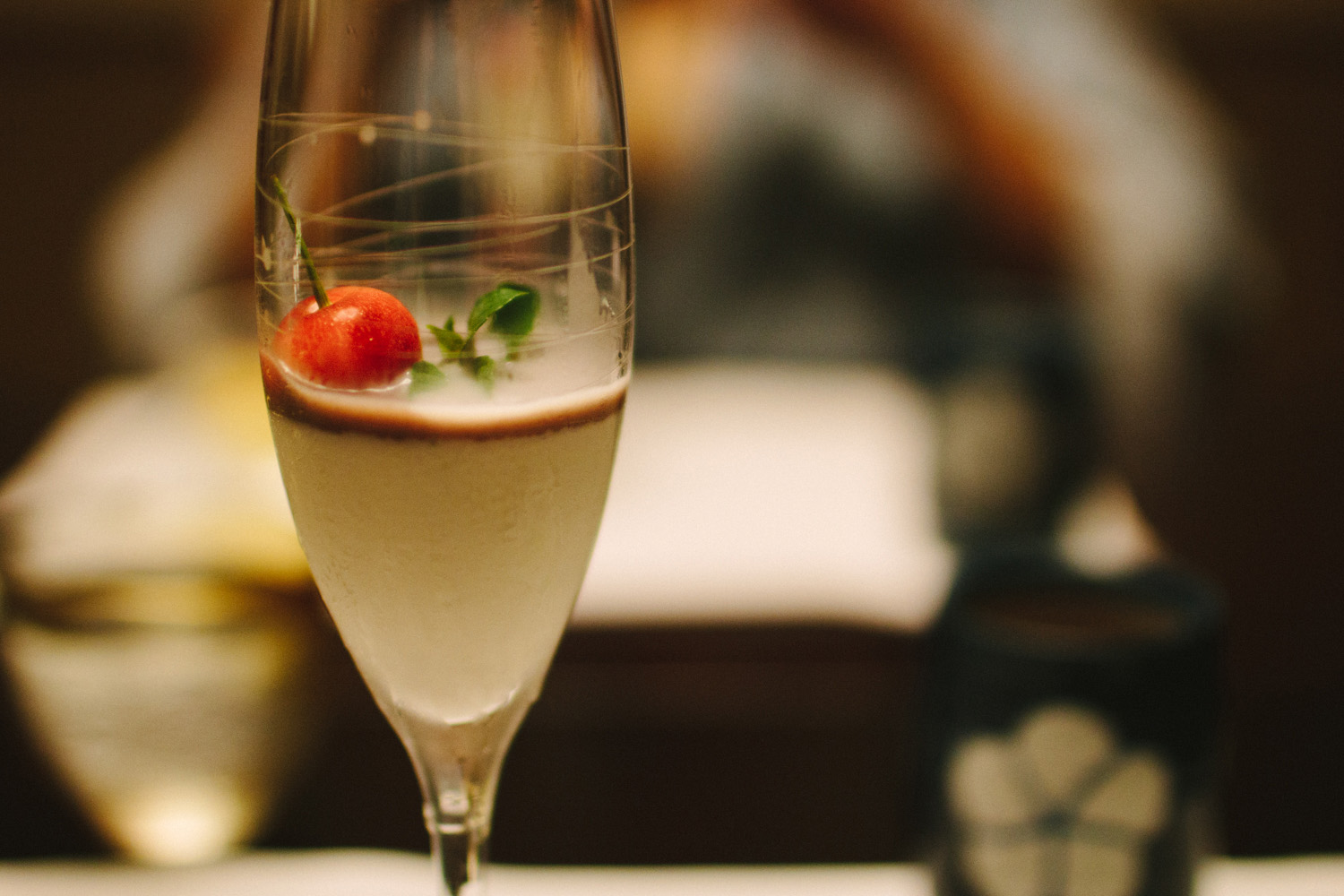 Mizugashi, 8th Course Banana coconut mousse, red bean paste, cherry, mint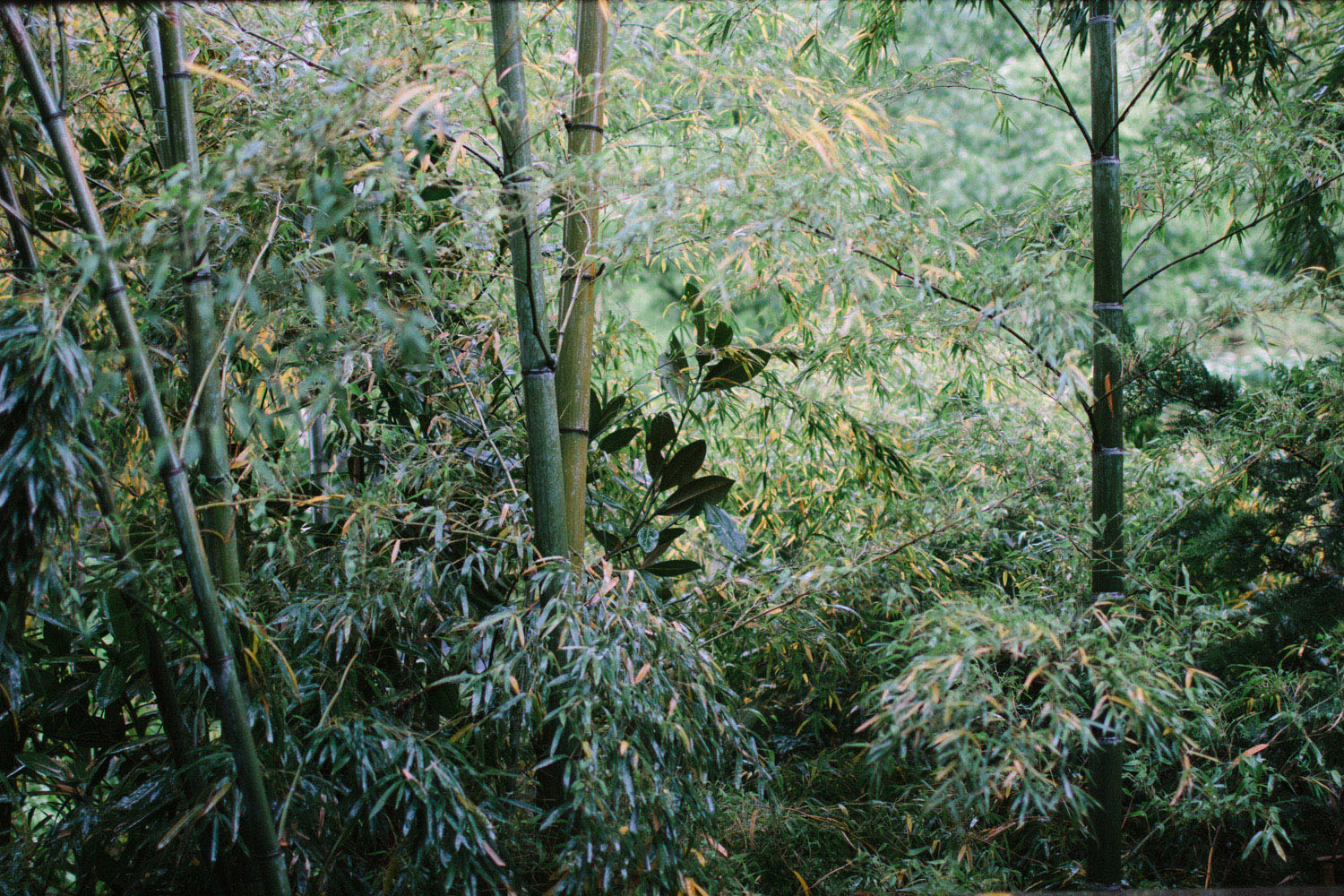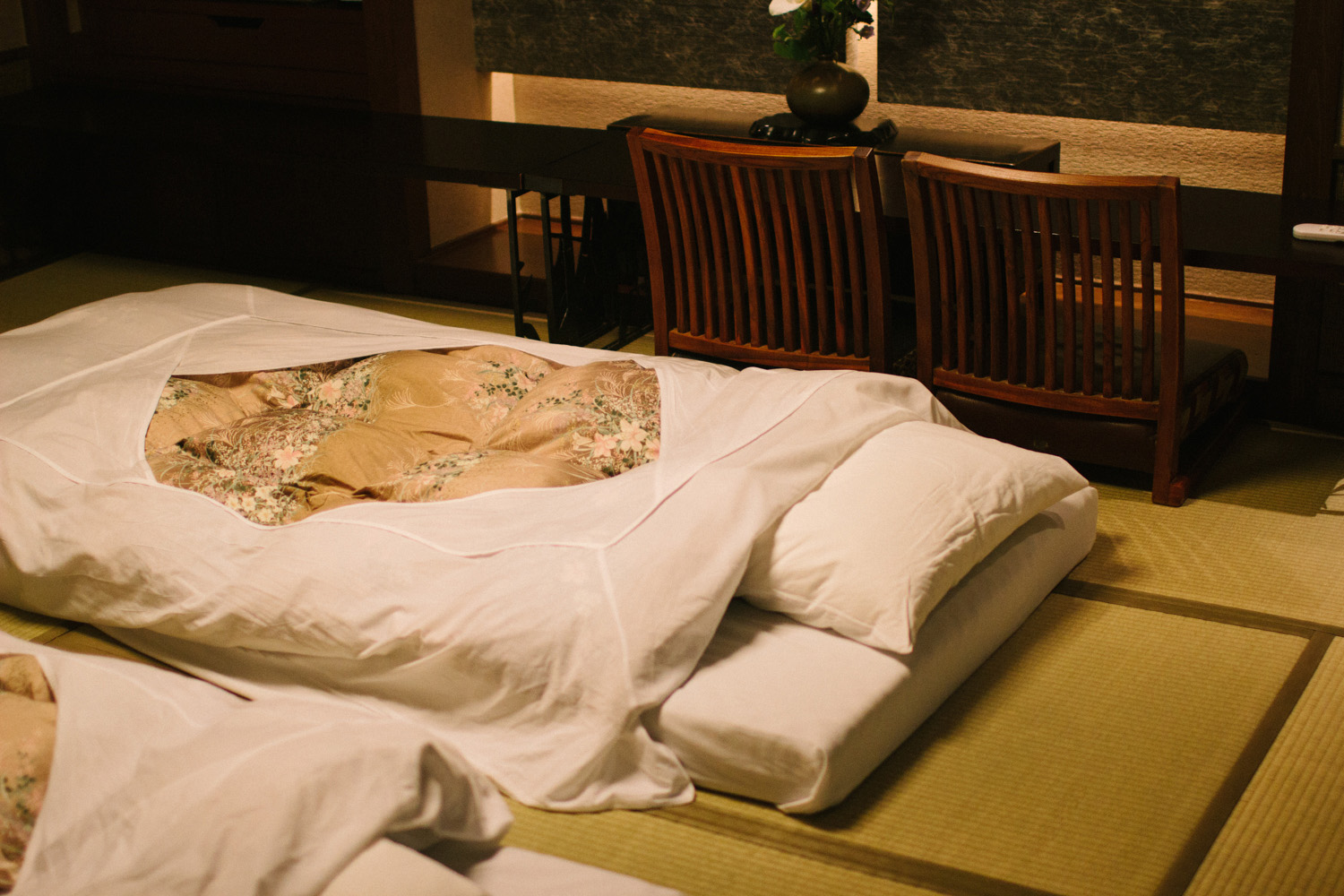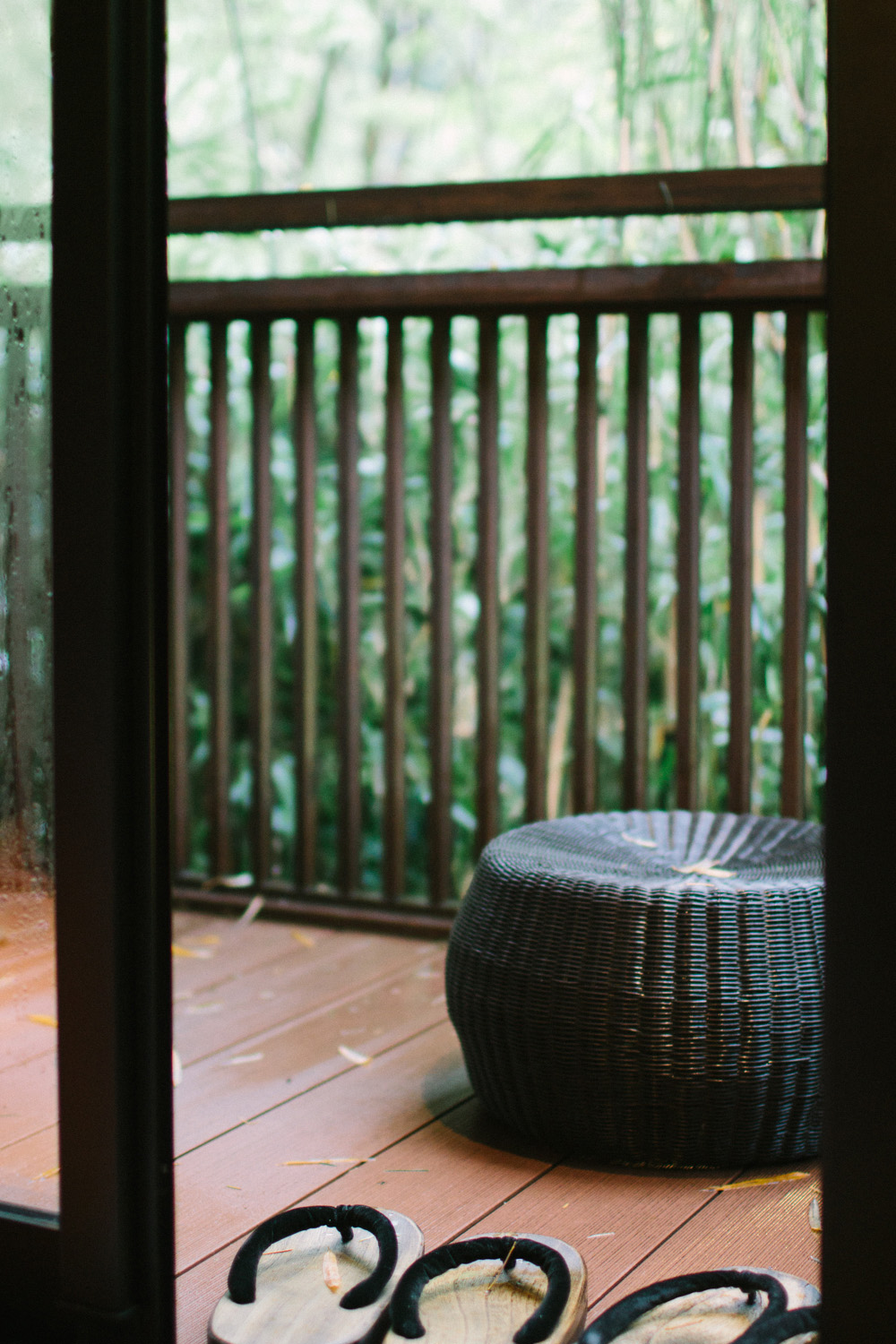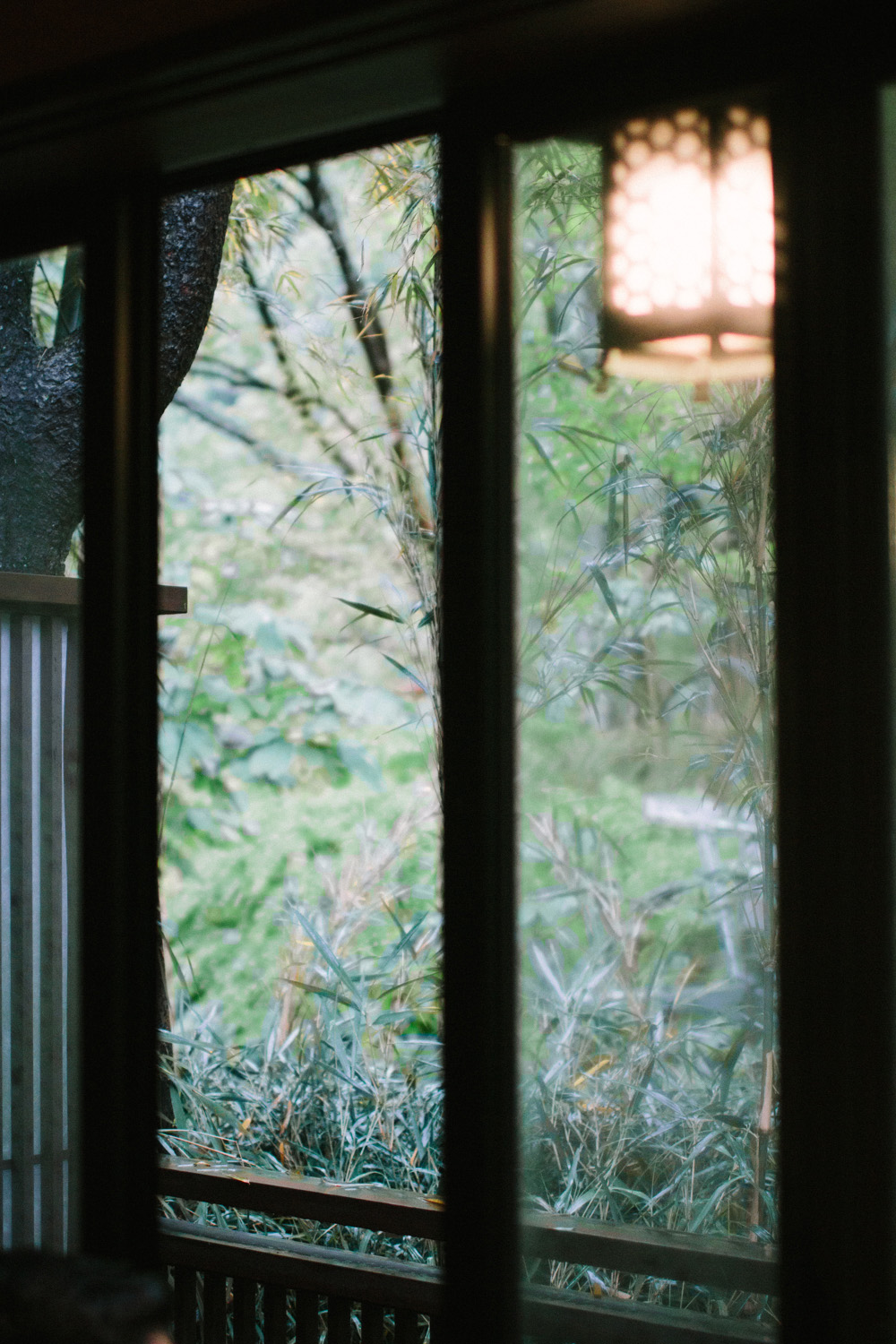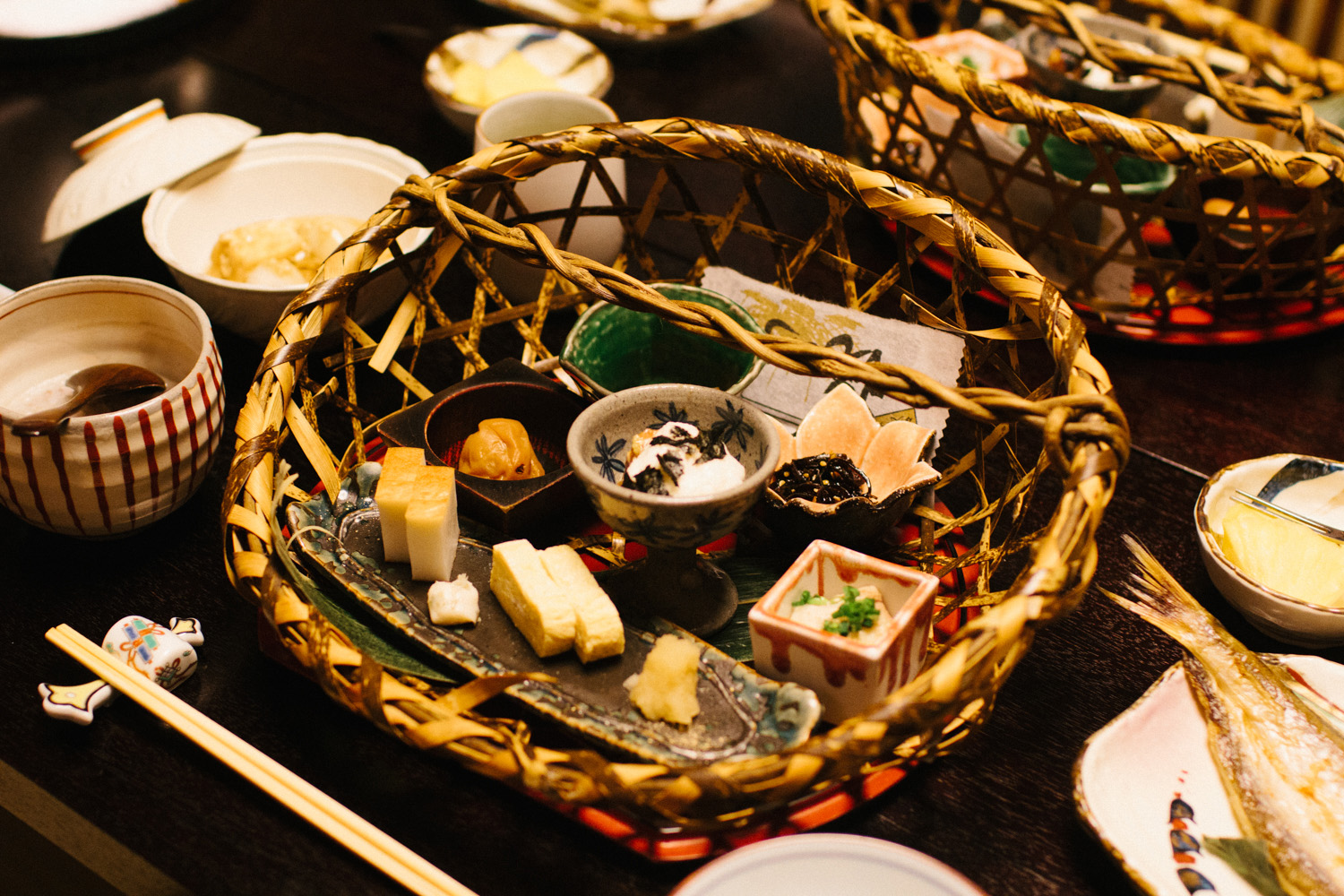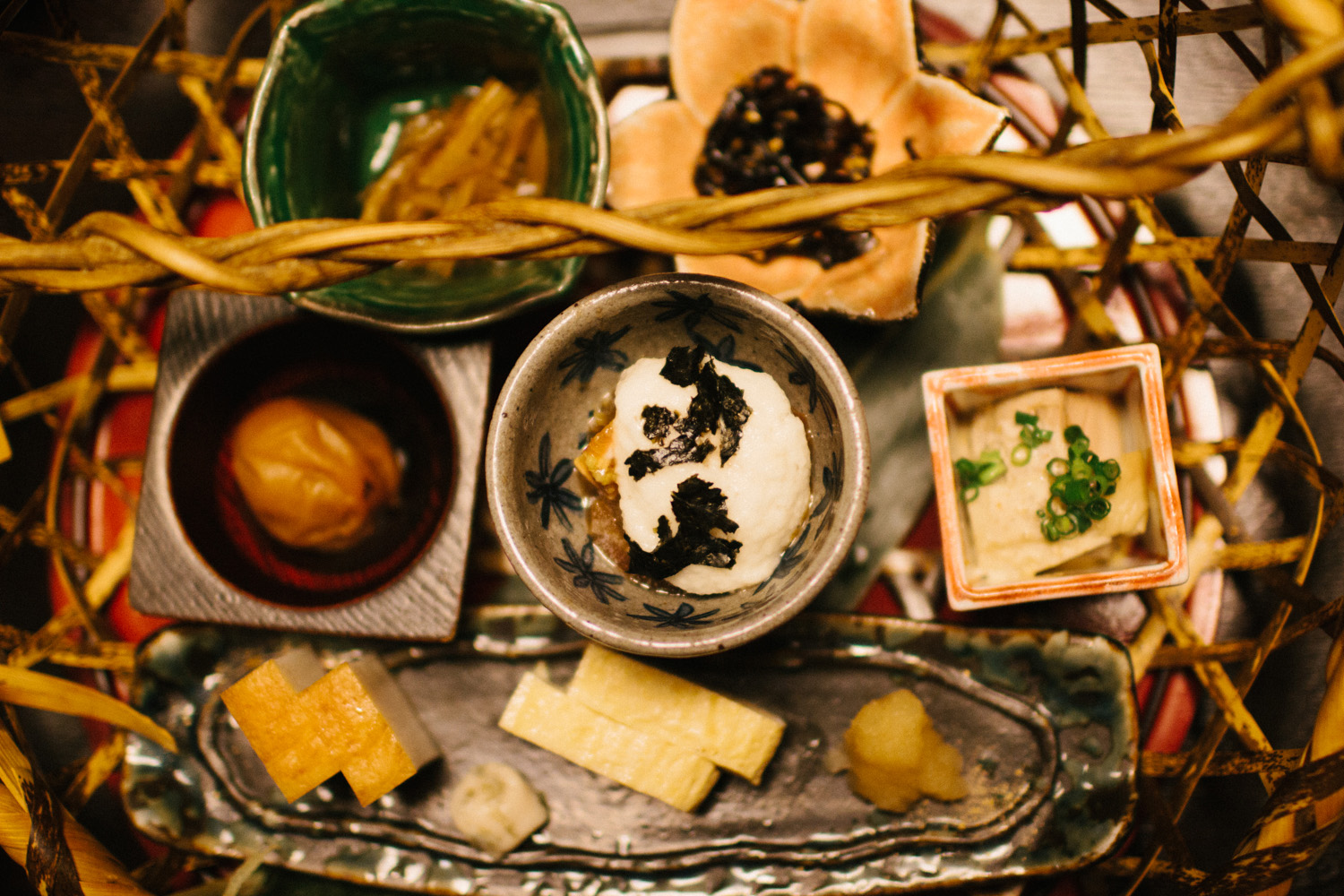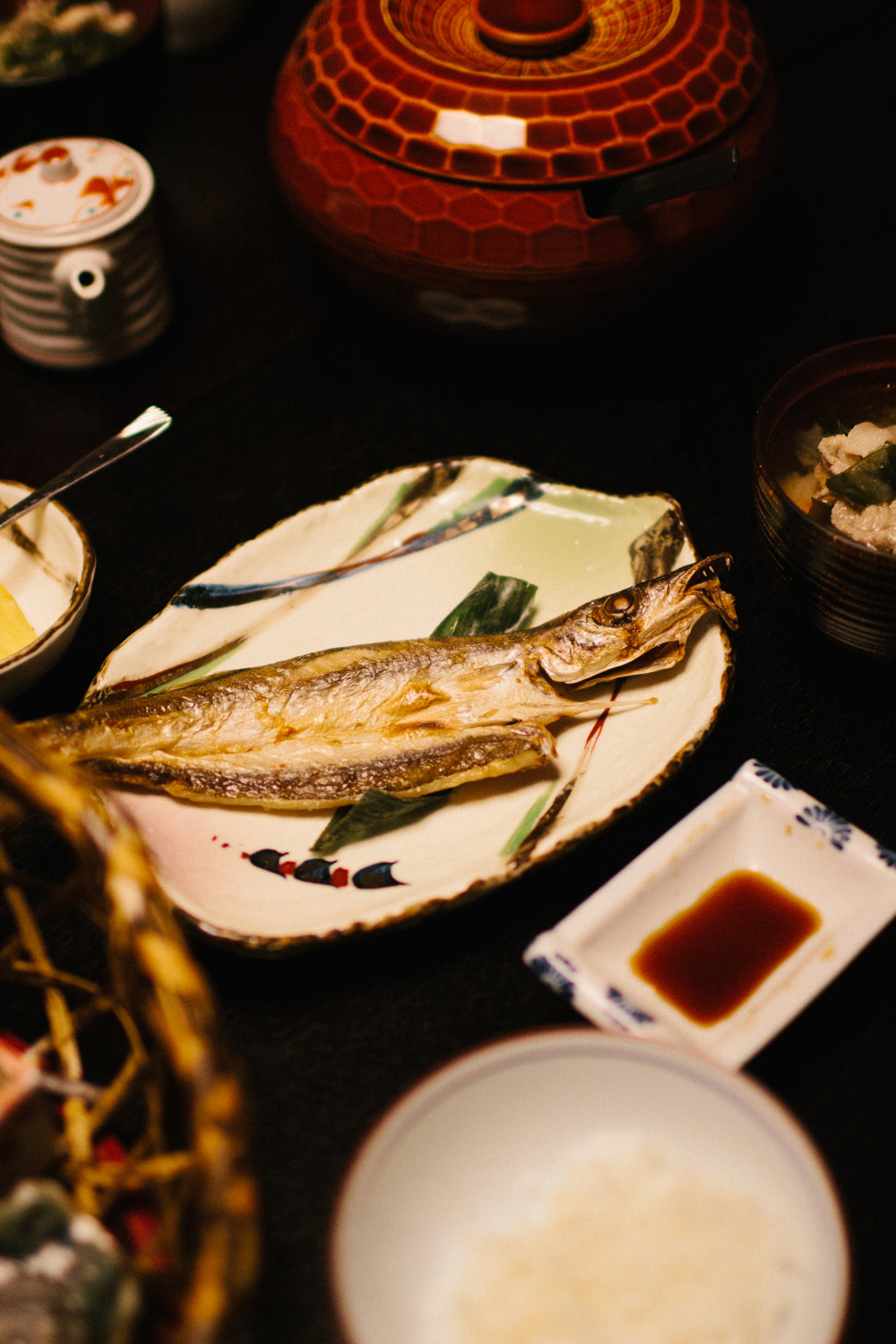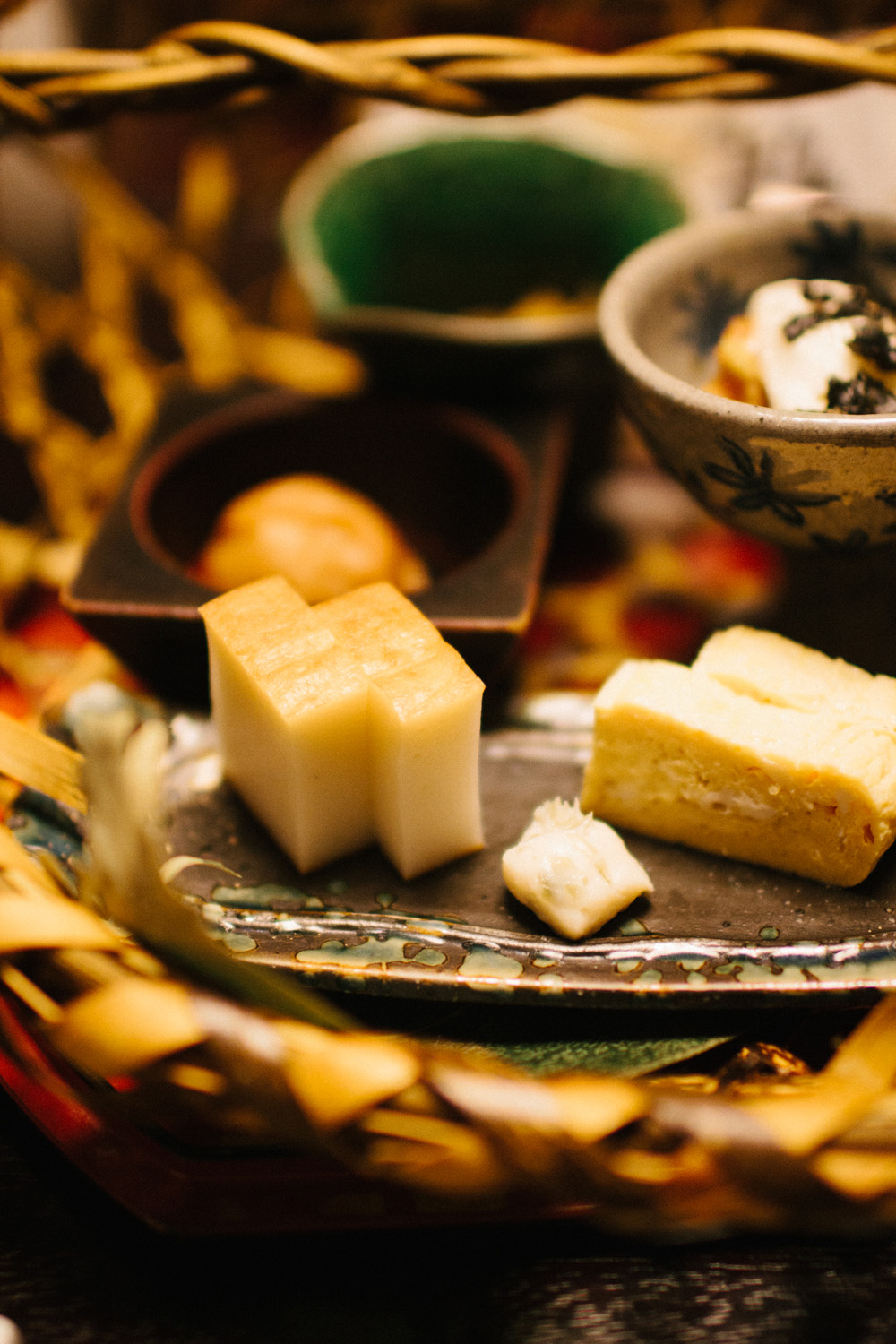 There were quite a few things on my must-do list for Japan. One of them was staying at an onsen ryokan. Onsen ryokans, in general, are traditional Japanese inns with hot springs. Many of them include dinner and breakfast. As a getaway from Tokyo, I decided on taking a trip to Hakone and spending a night in a ryokan there because it's known as a hot spring destination. Doing research and picking one was rather difficult. There are, of course, many beautiful modern ryokans with Western bedding, but I wanted a more traditional experience, and that included sleeping on futons. I narrowed it down between a few ryokans, and eventually, chose Yama no Chaya.
Yama no Chaya literally means Mountain Teahouse. It's accessed by a bridge that crosses over the Hayakawa River, and it's surrounded by bamboo and trees, which made me feel very calm, relaxed, and that I was truly immersed in nature. Upon entering the ryokan, the perfume of the tatami mat flooring was fragrant throughout the whole establishment. This was my most favorite part about our stay here. When we entered our room, we were given chilled roasted green tea and sweets, which were green tea mochi filled with red bean paste. The furnishings in our room was very traditional and I loved how intimate it felt for two people.
Our room included a private hot spring bath which was amazing. One of the reasons why I picked Yama no Chaya was because some of their rooms included a private hot spring. I'm somewhat shy and don't really fancy the idea of being naked with strangers in a public bath without a bathing suit on.I loved that it was outdoors (with a roof of course!) with a view of bamboo and trees. We did have some lovely buggy visitors, but that's expected when you're bathing next to trees.
We were served dinner in our room, and it was two hours long with eight courses. It began with the ryokan's special sweet plum sake, and our attendant had us say "kanpai!" (cheers!) to start off the dinner. I liked the dinner a lot, especially the first course with its assortment of bites and appetizers. I especially loved the castella made with green peas. After dinner, the dining table and chairs were put aside, and futon beds were prepared on the floor for us to sleep in.
While I liked dinner a lot, I definitely enjoyed breakfast the next day even more, which was very traditional. It was a wide spread of a basket filled with assorted bites of egg, sashimi, vegetables, and meats. There was dried grilled fish, miso soup, tsukemono (pickles), rice, porridge with umeboshi (pickled plum), a simmered vegetable dish, and dessert consisting the sweetest pineapple. One of the reasons why I love traditional Japanese food so much is because of the presentation and balance of flavors, seasonal ingredients, textures, colors, cooking techniques, and nutrition.
When we arrived at Yama no Chaya, it had just started to rain, and it rained heavily overnight, and the bath the next morning had some fallen leaves, so we had to pick them out before using it, but the smell of fresh rain and wet earth just made bathing in a steaming hot bath so much more relaxing.
I really enjoyed our stay here. The service here was probably the best I've experienced. Our attendant was so sweet, kind, and courteous. This place doesn't speak very much English, and we had some difficulty communicating with their limited English and my horribly basic Japanese speaking skills, but they did their very best and made the stay as comfortable as possible. When we went into our taxi to leave the next day, our attendant even kept followed the car for a little bit and bowed as we drove away! I was really touched.
www.yamanochaya.com/en
171 Tonosawa, Hakone, Ashigarashimo District, Kanagawa Prefecture 250-0315, Japan
---
Photography by Ray Sison and me