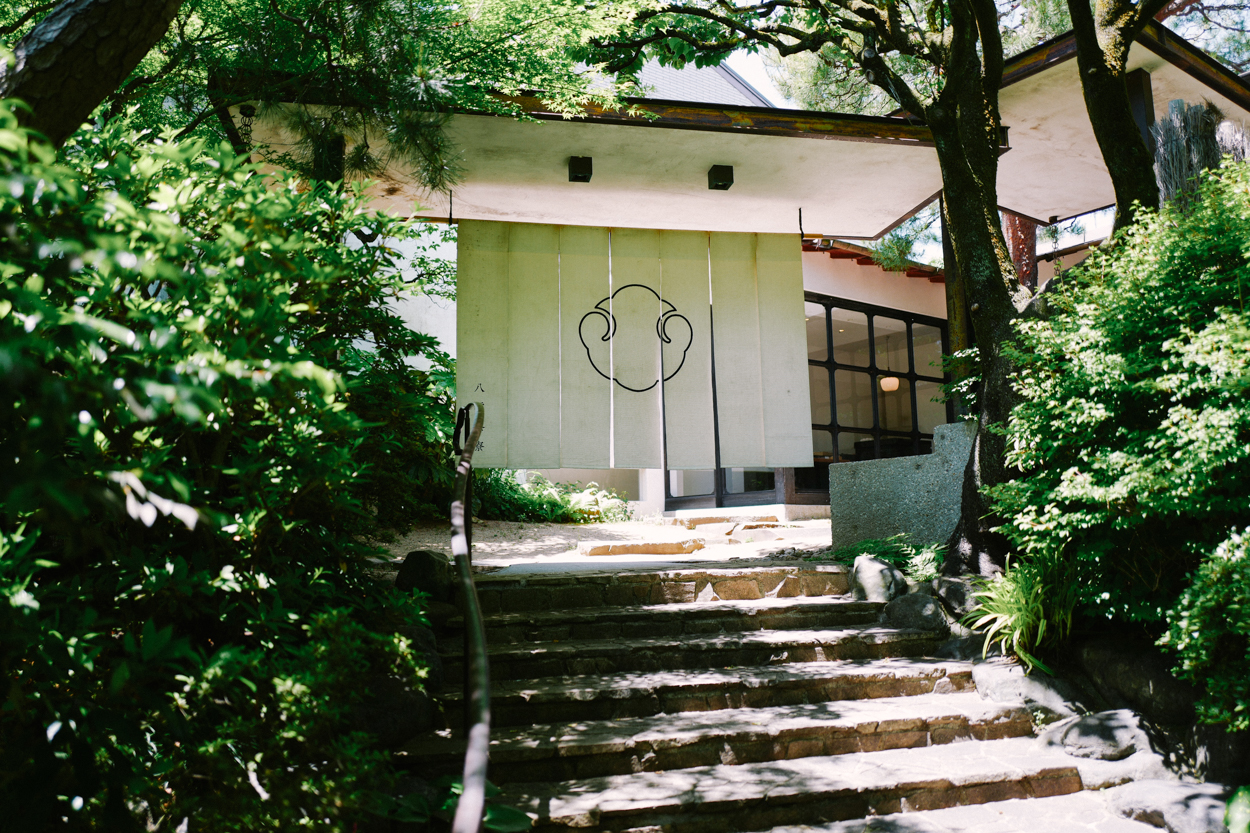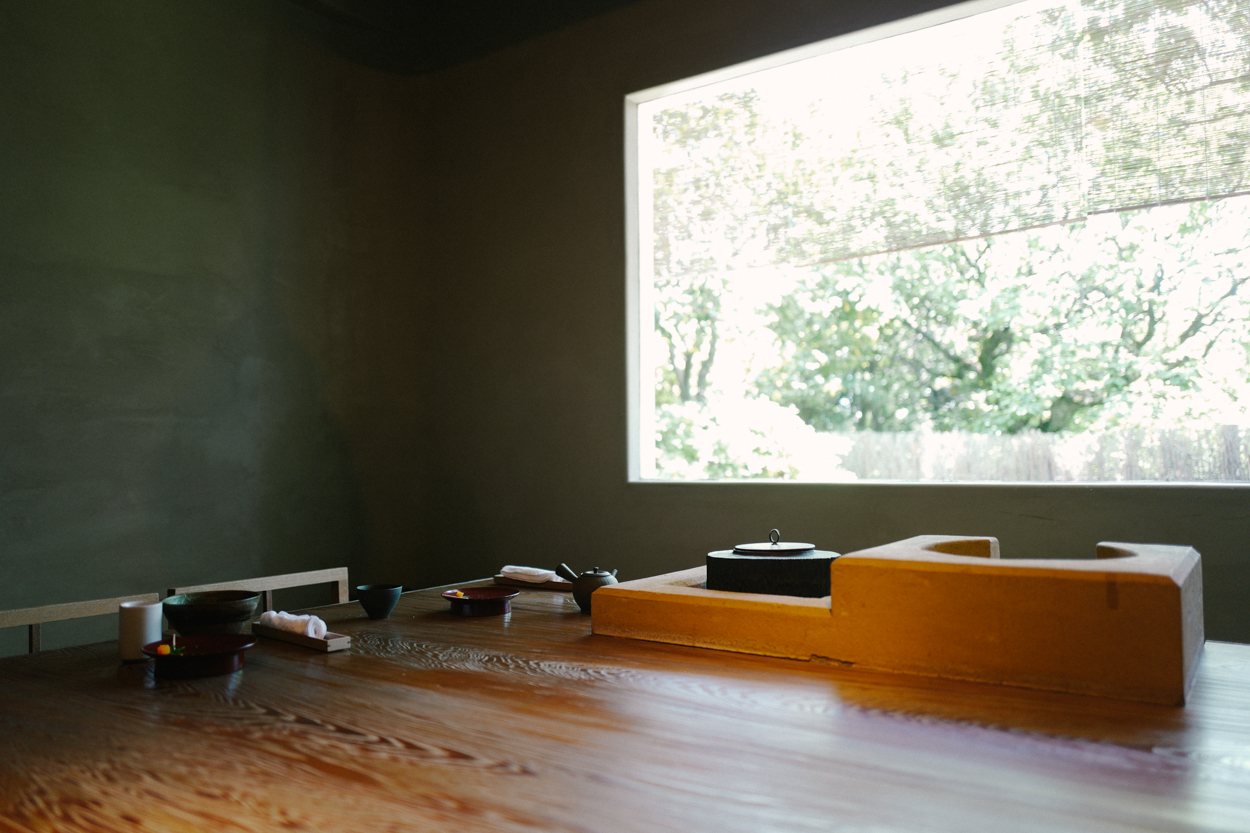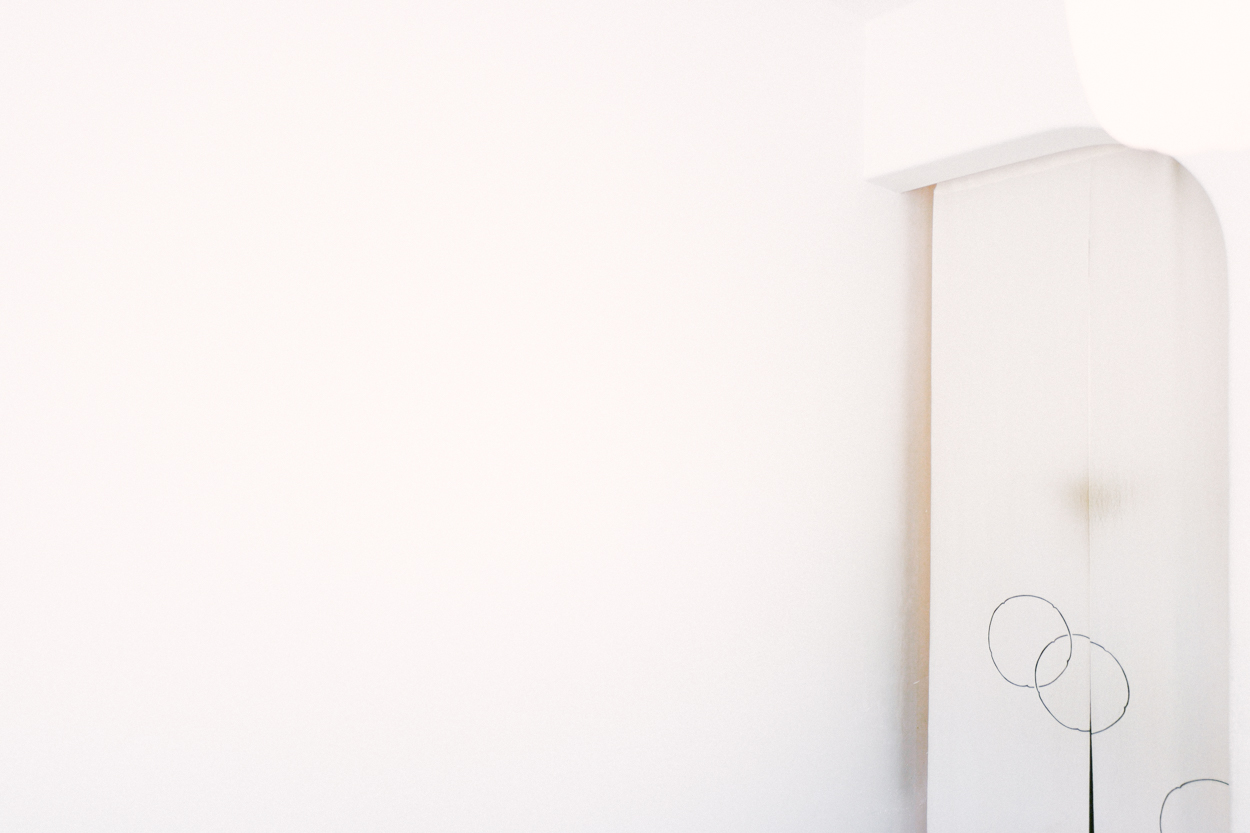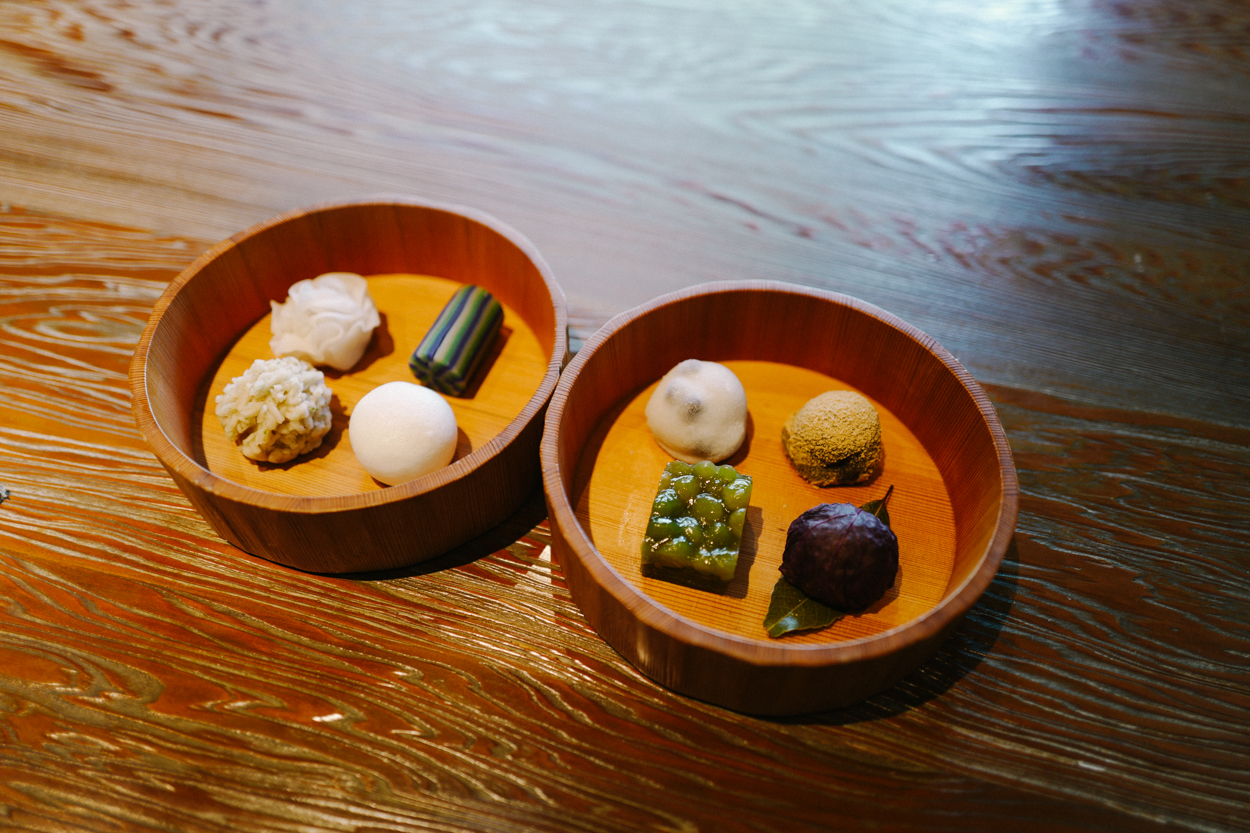 Various wagashi.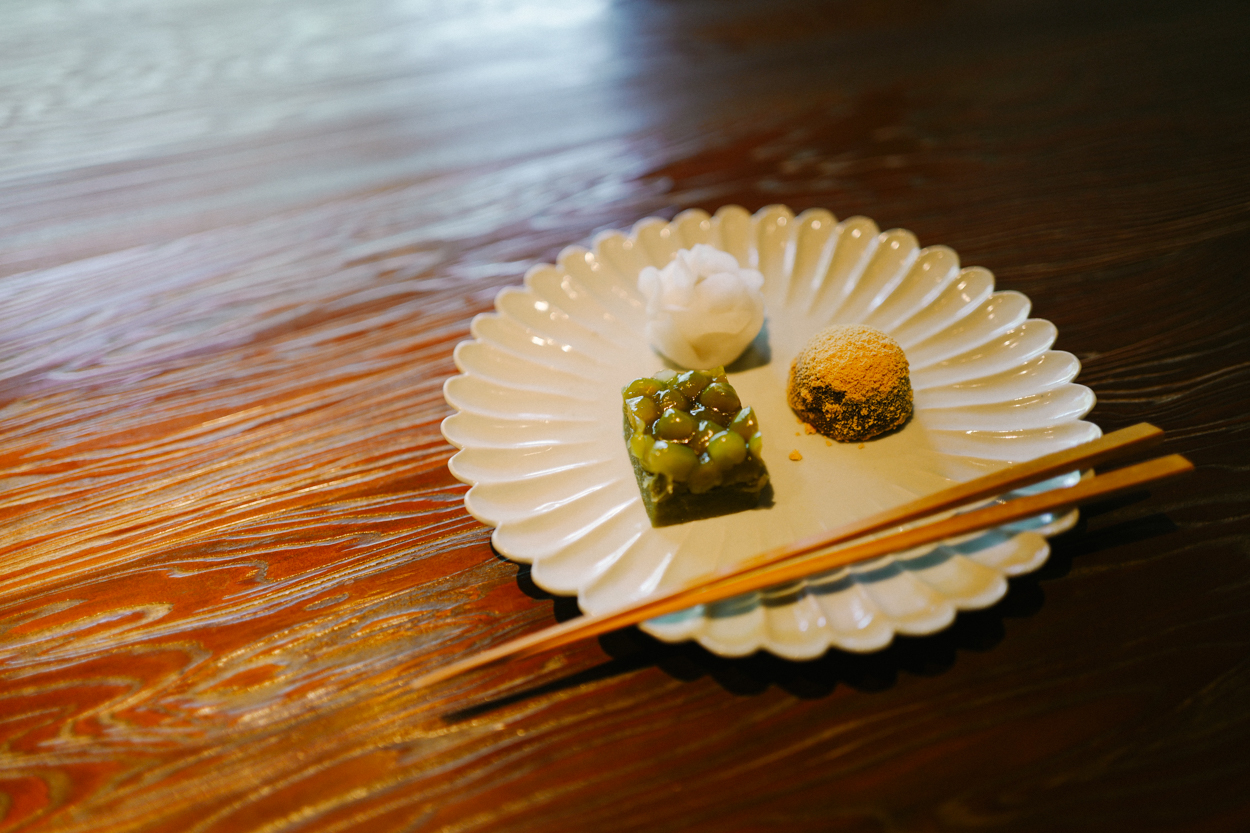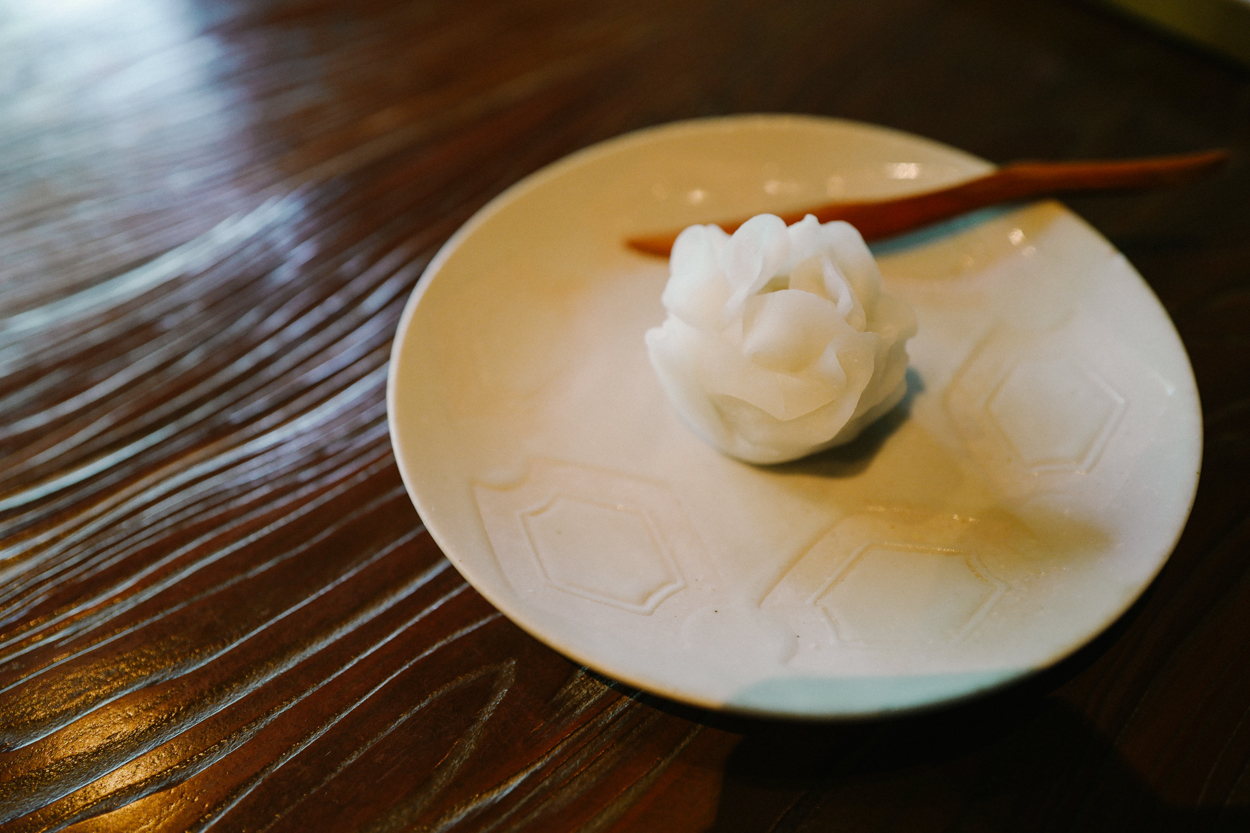 Wagashi flavored with miso.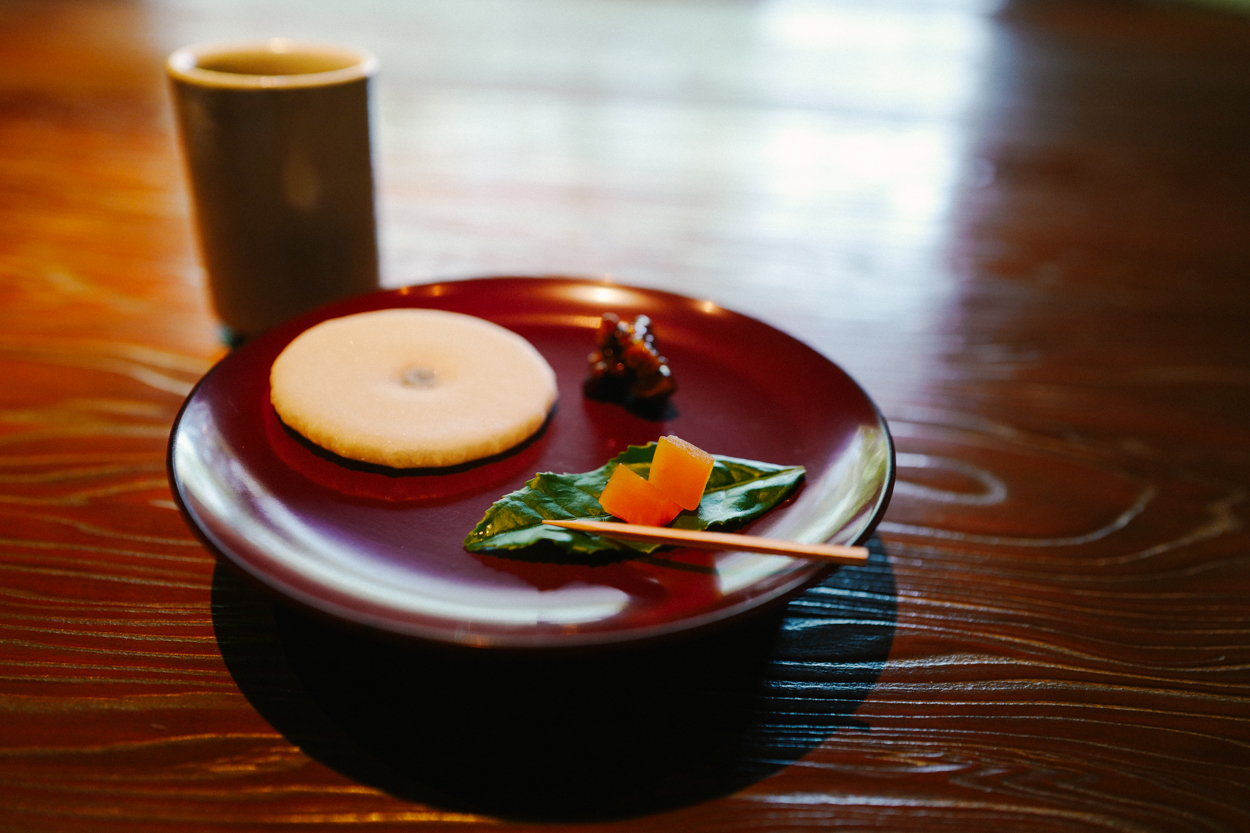 Complementary light snacks; rice cracker, savory walnut, and pickles.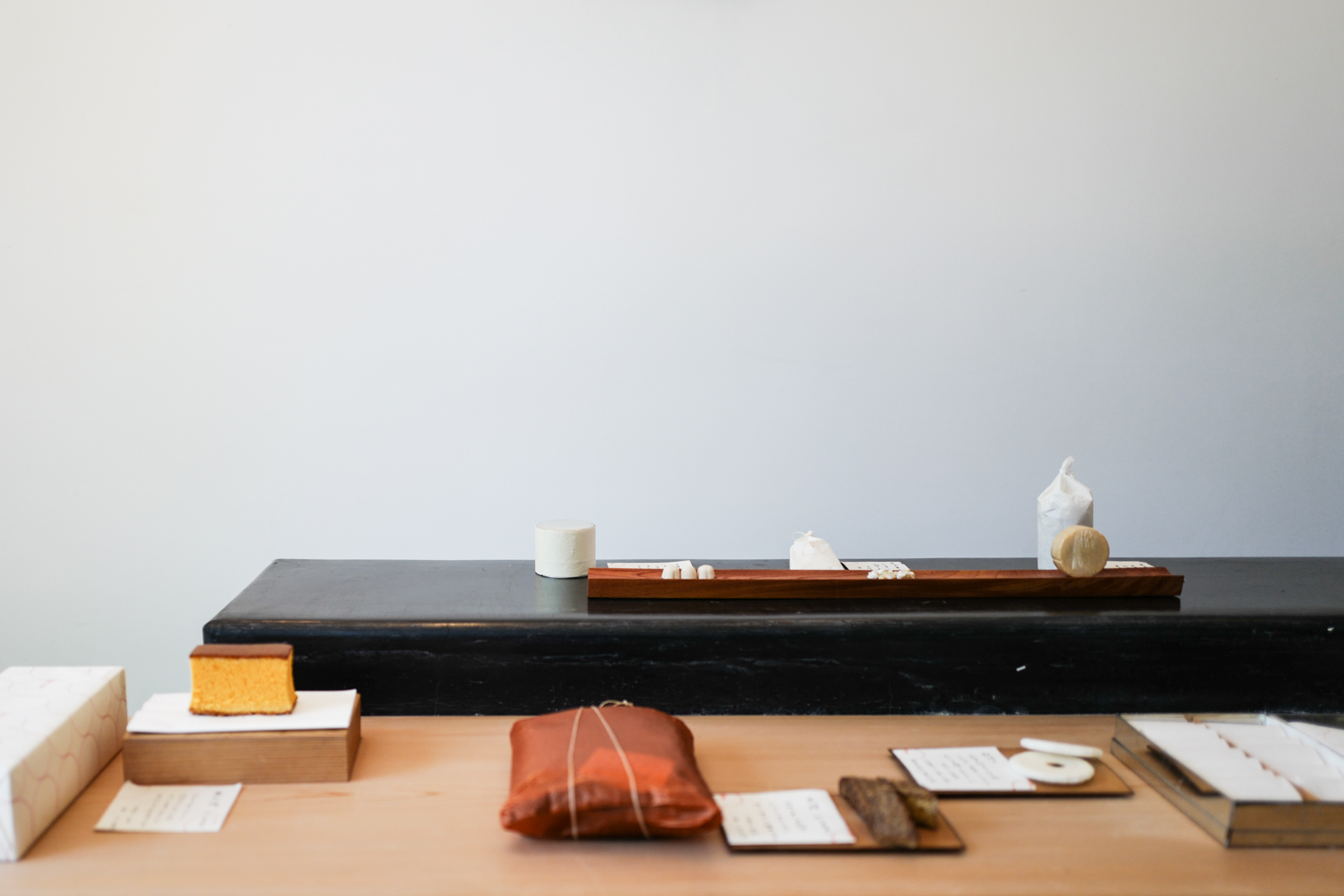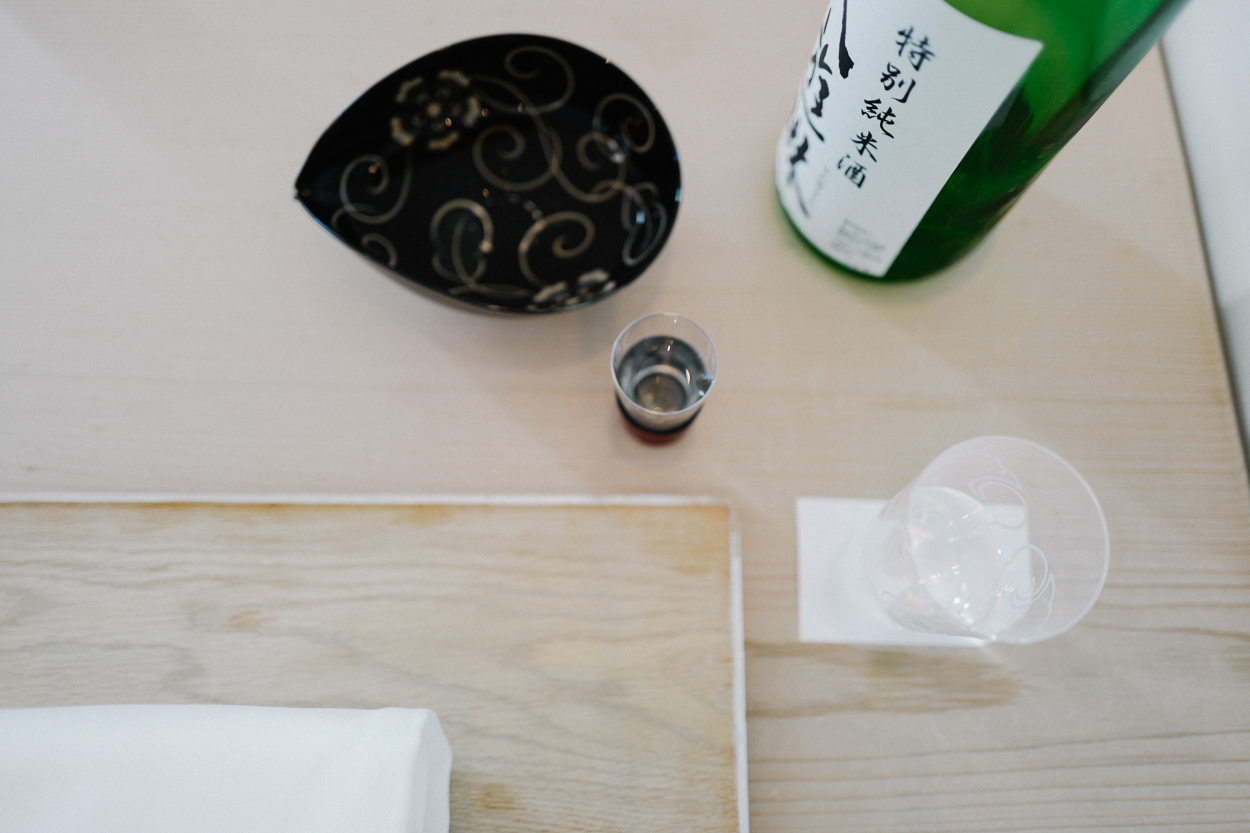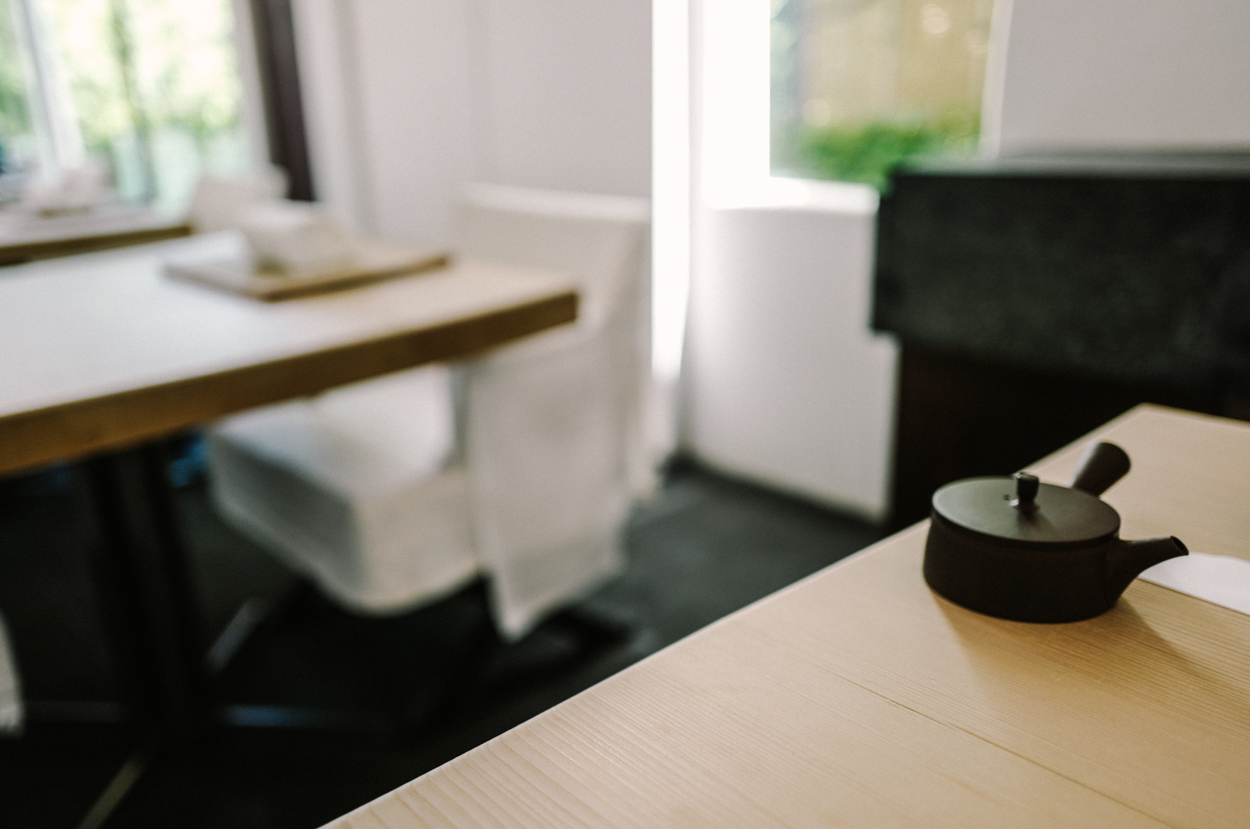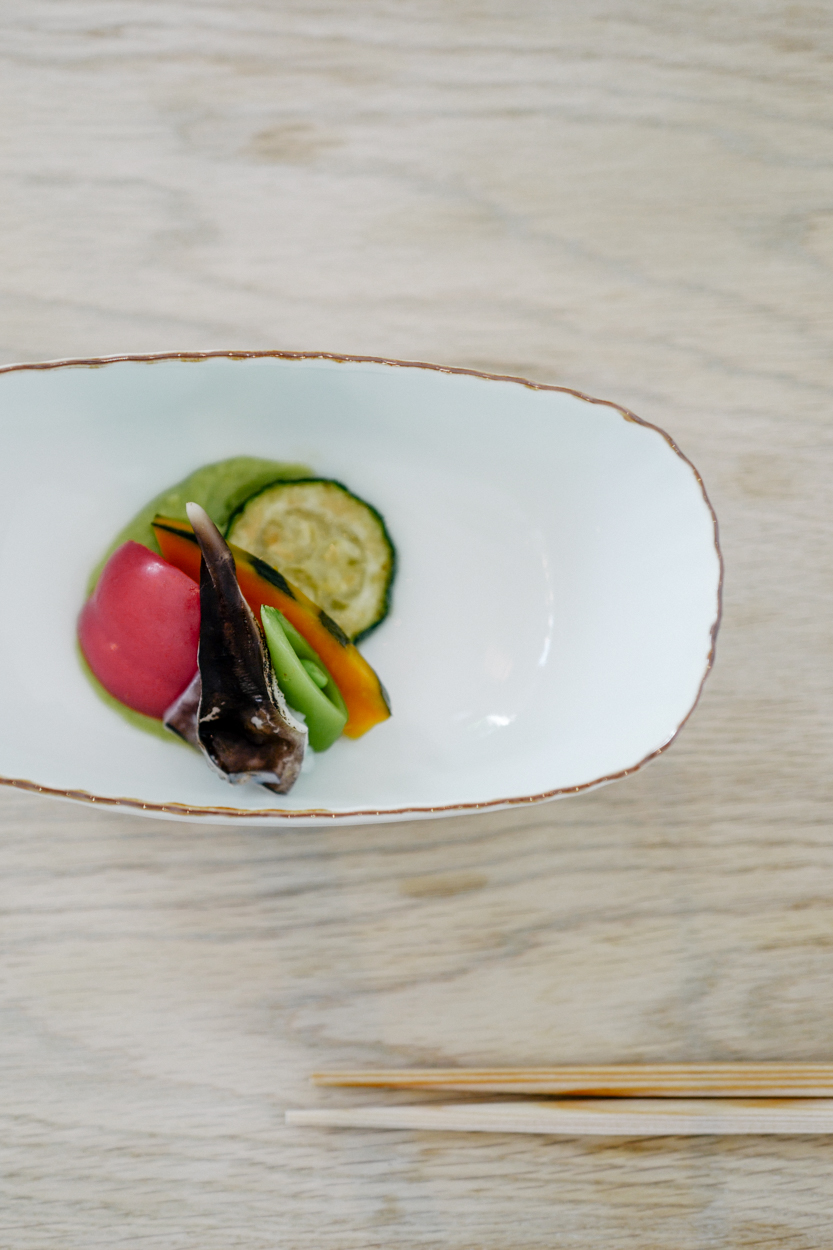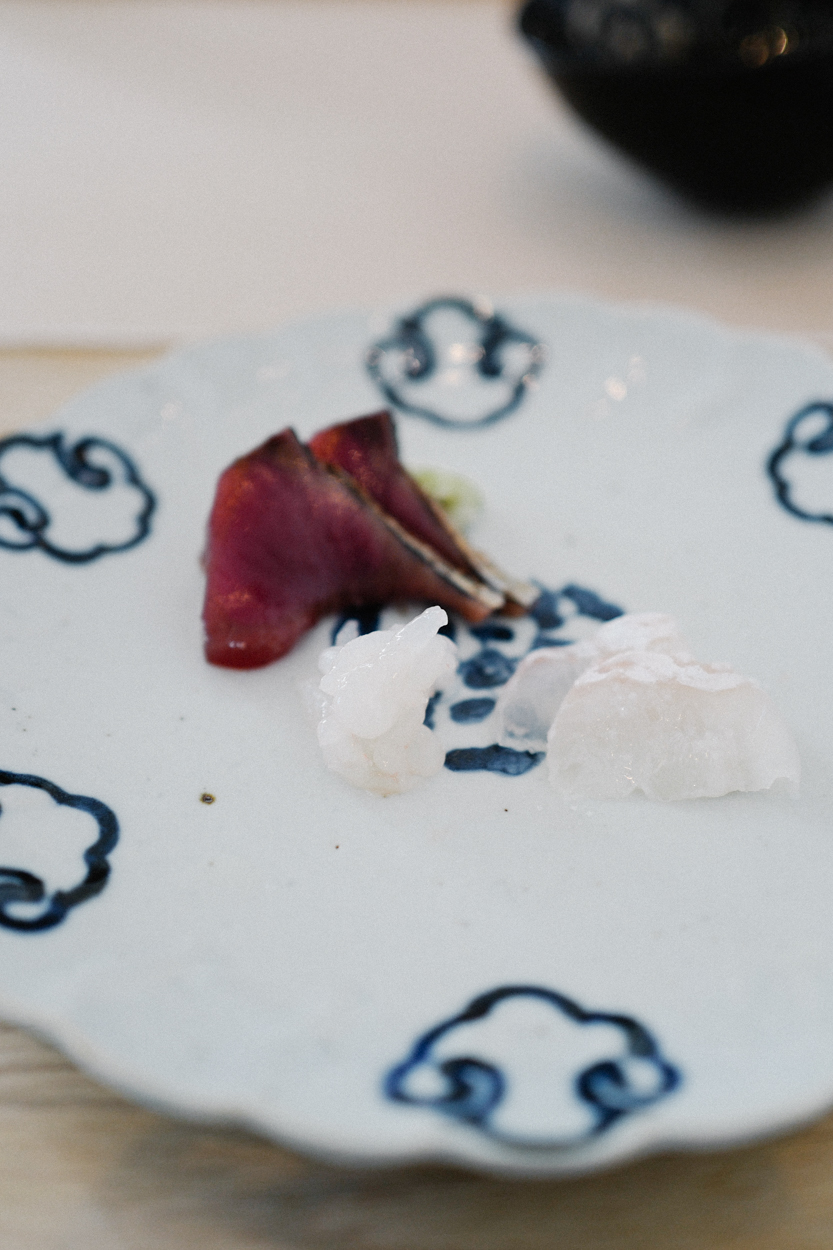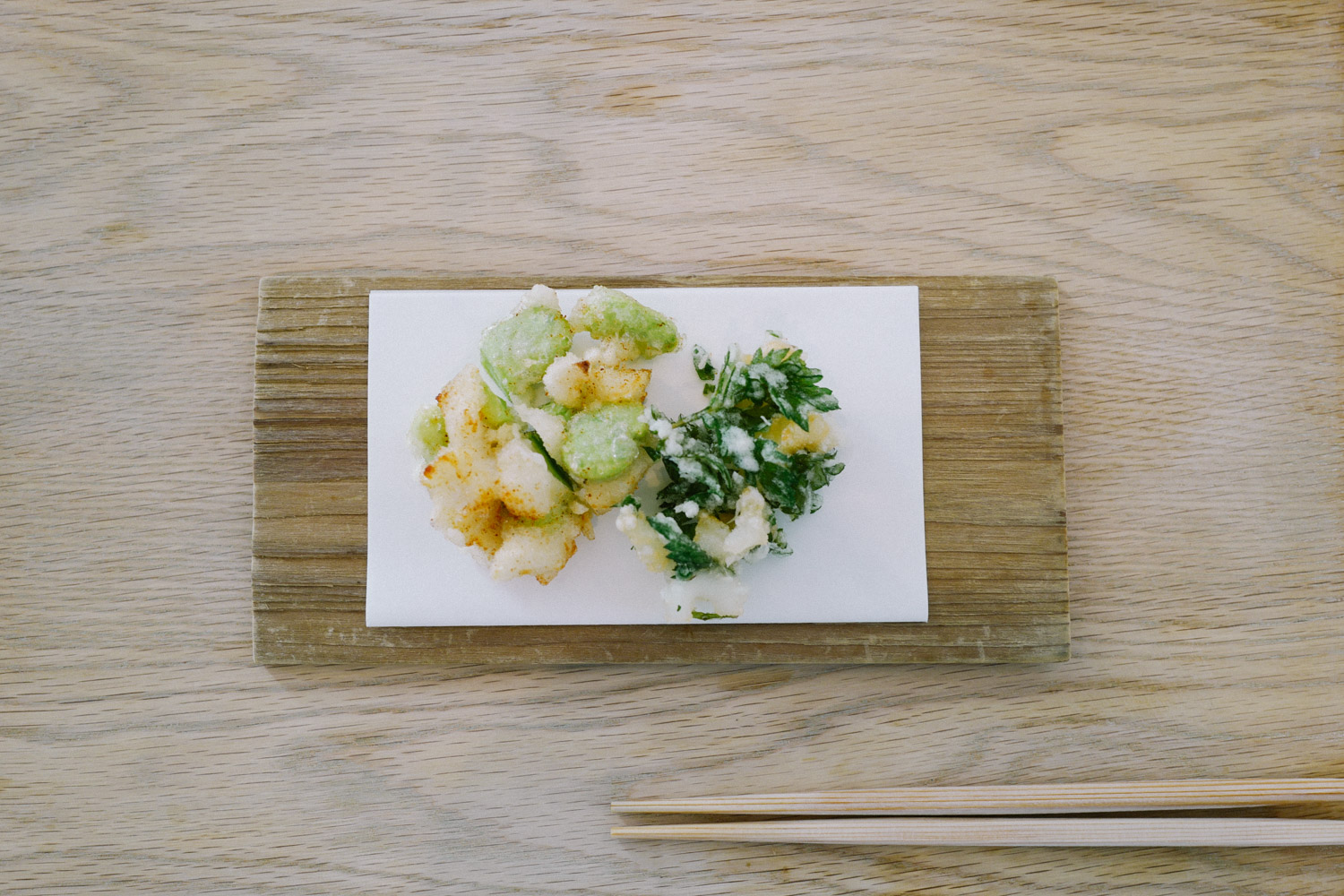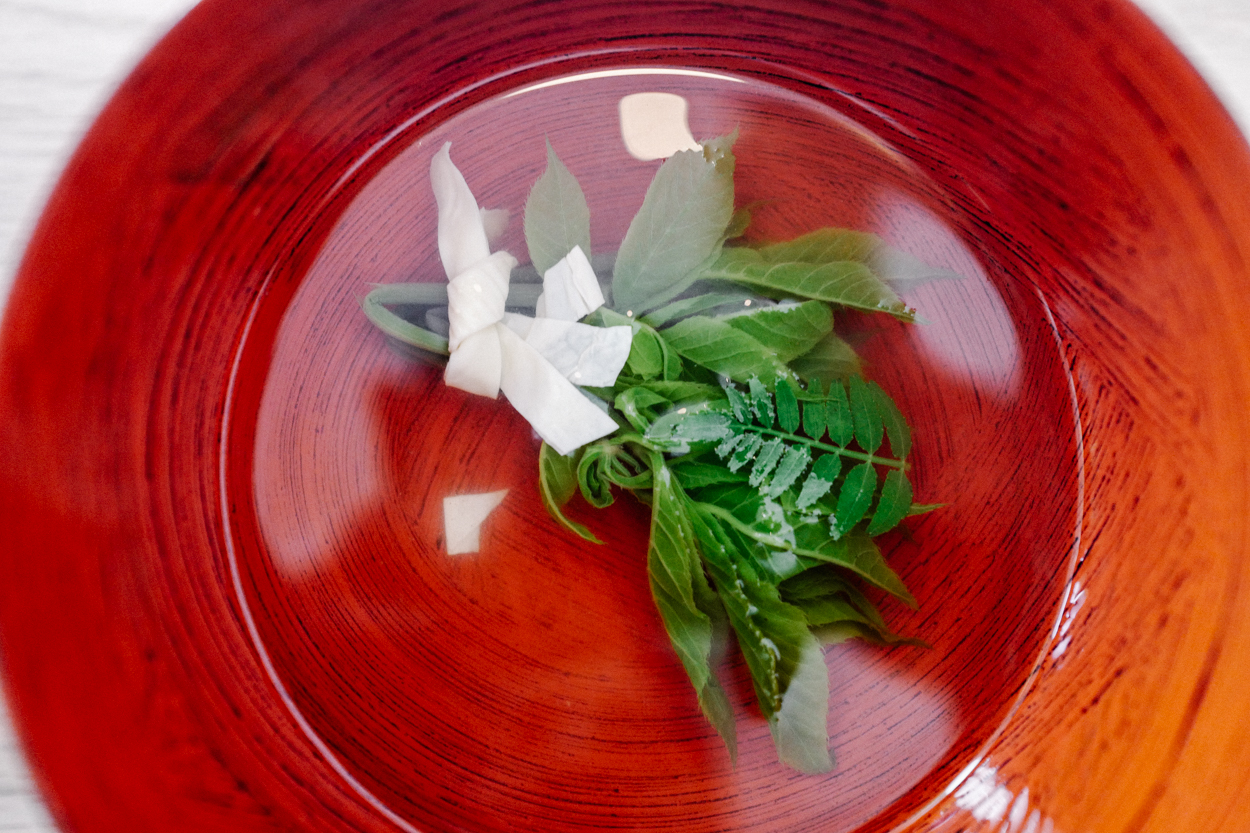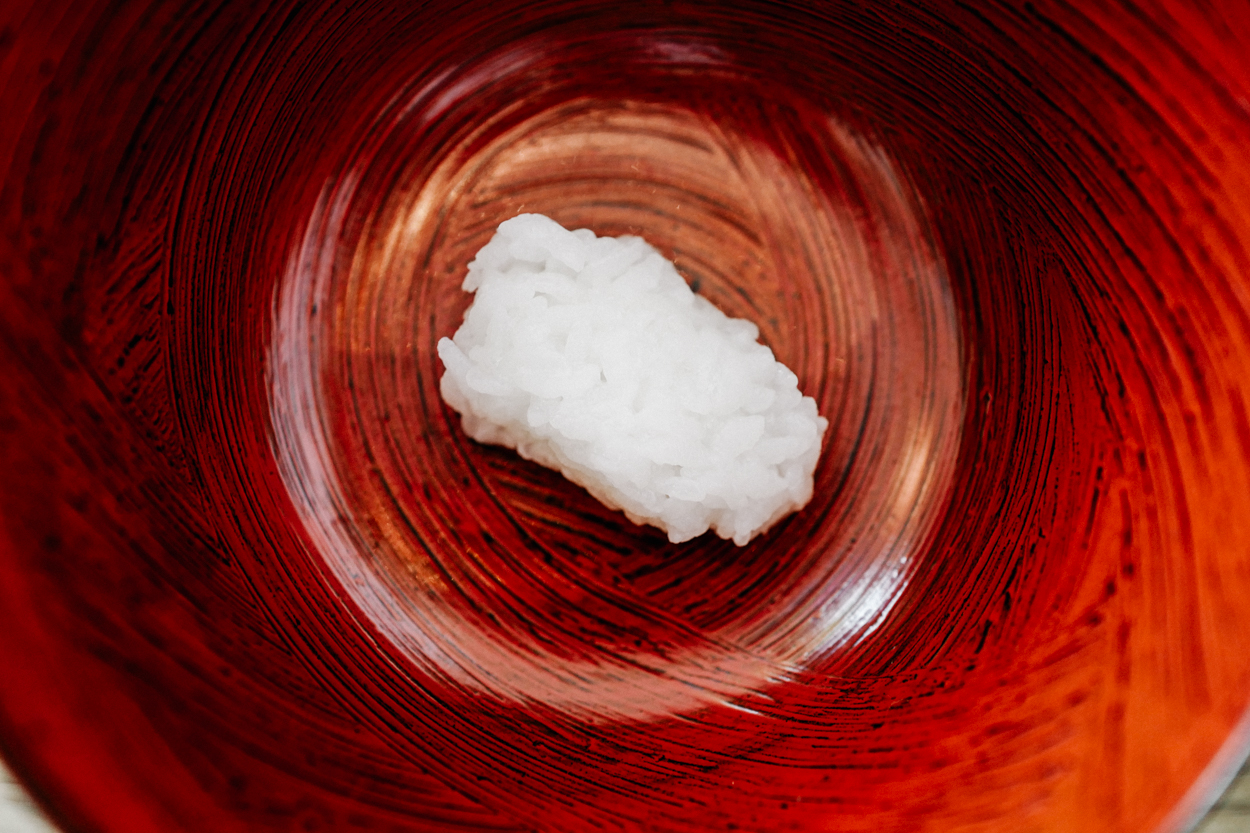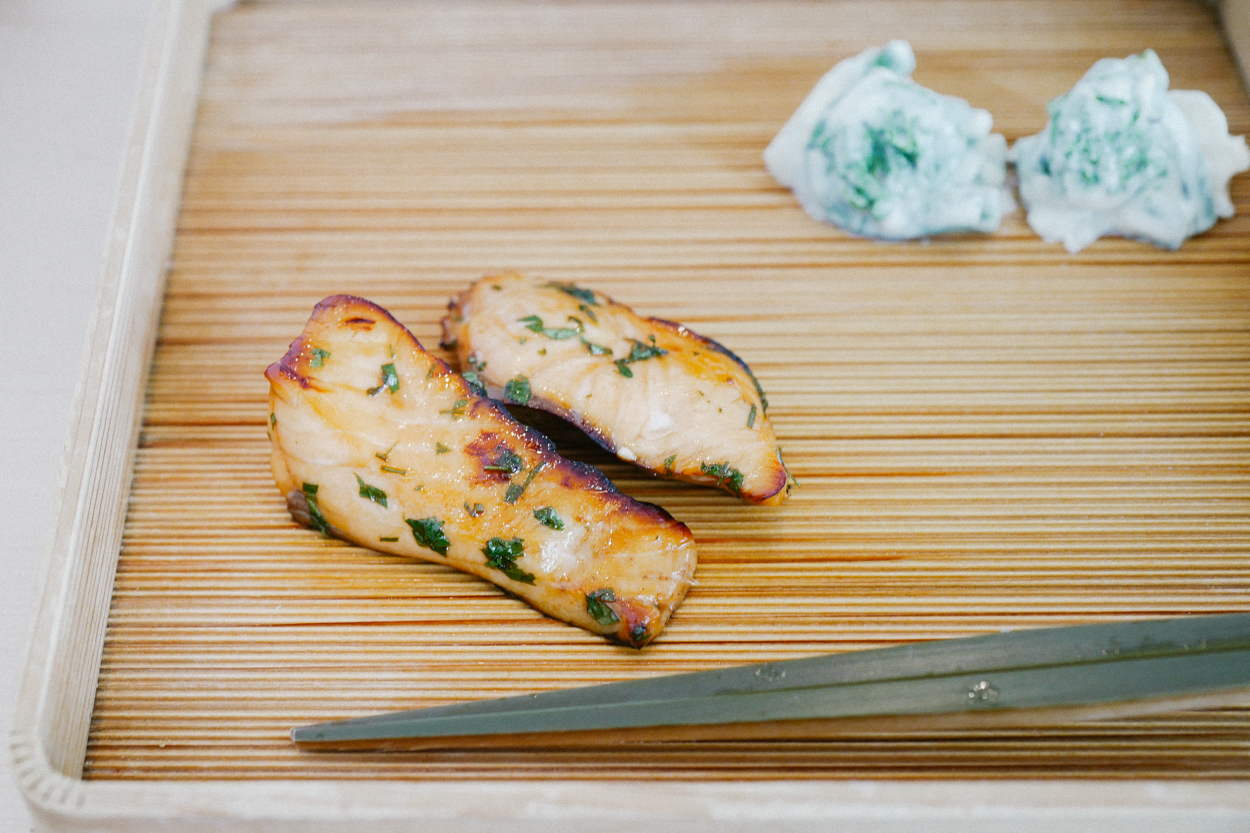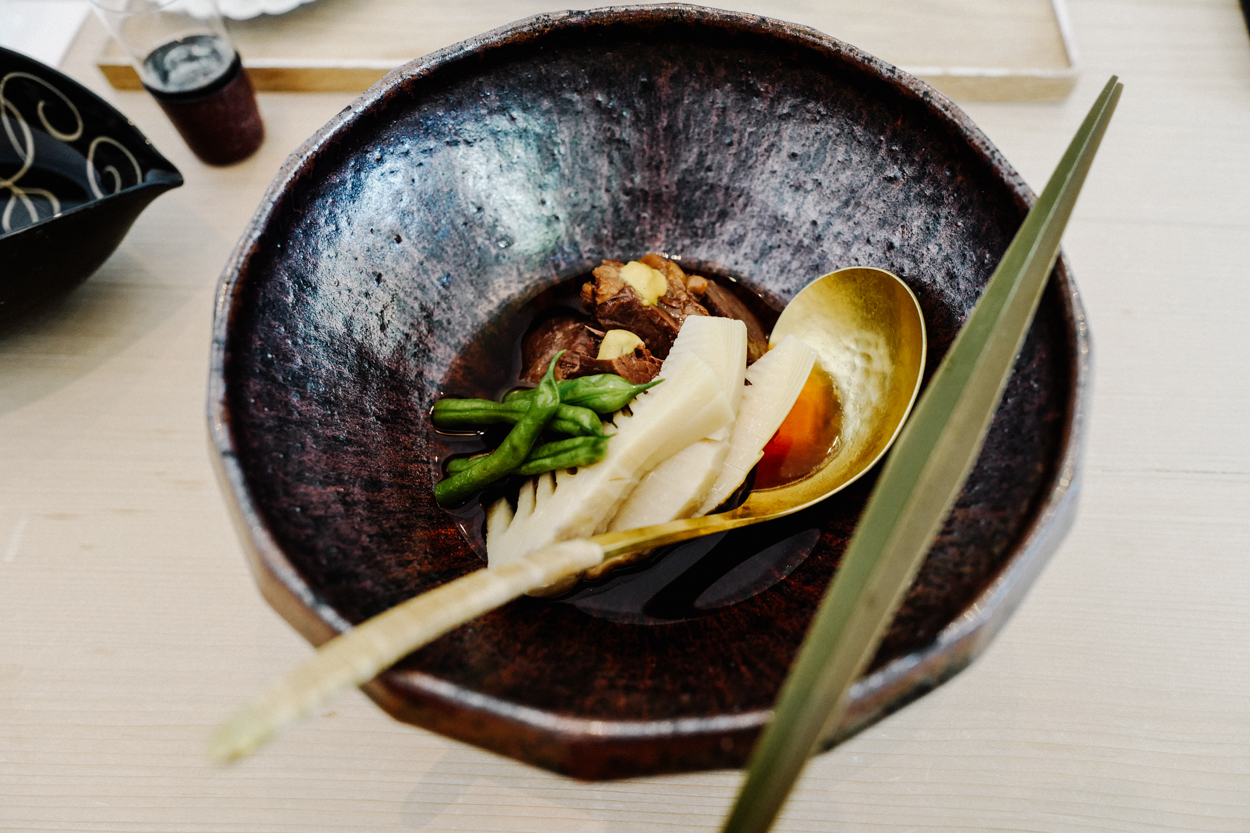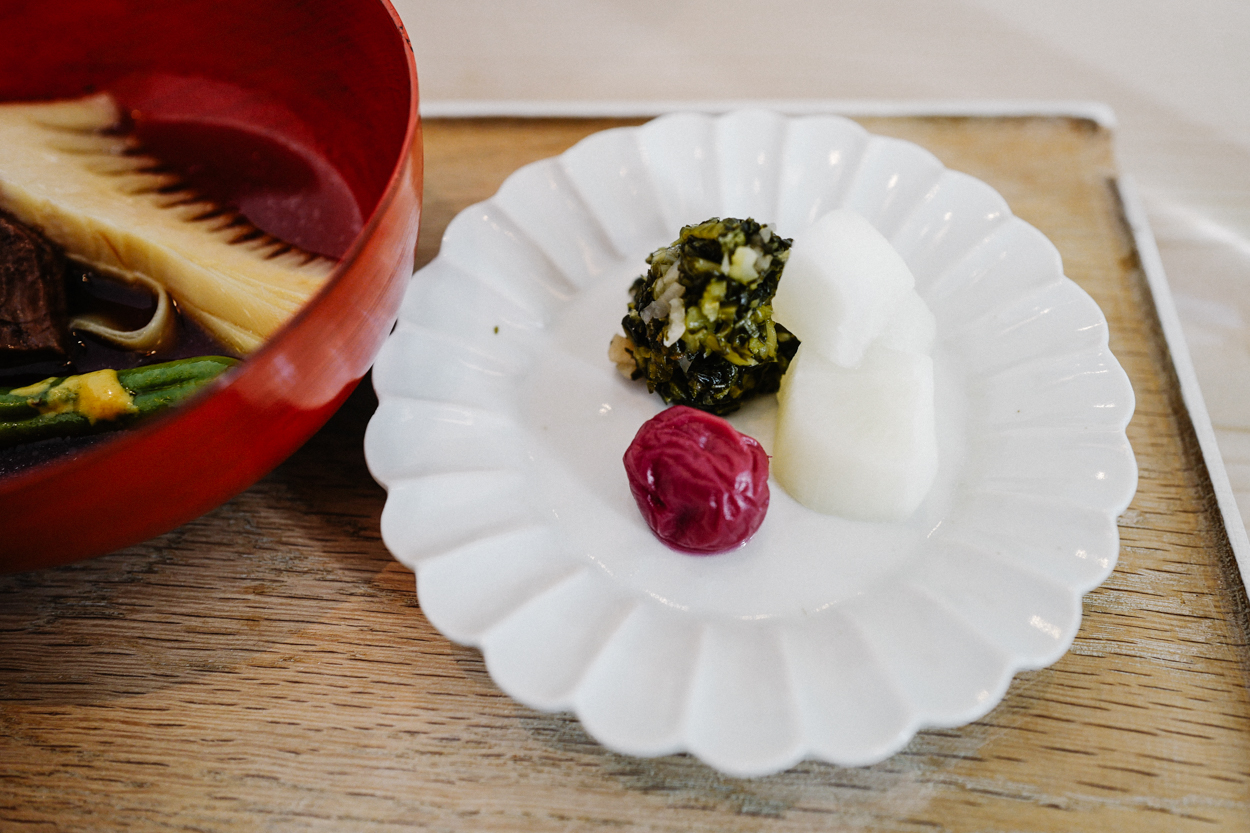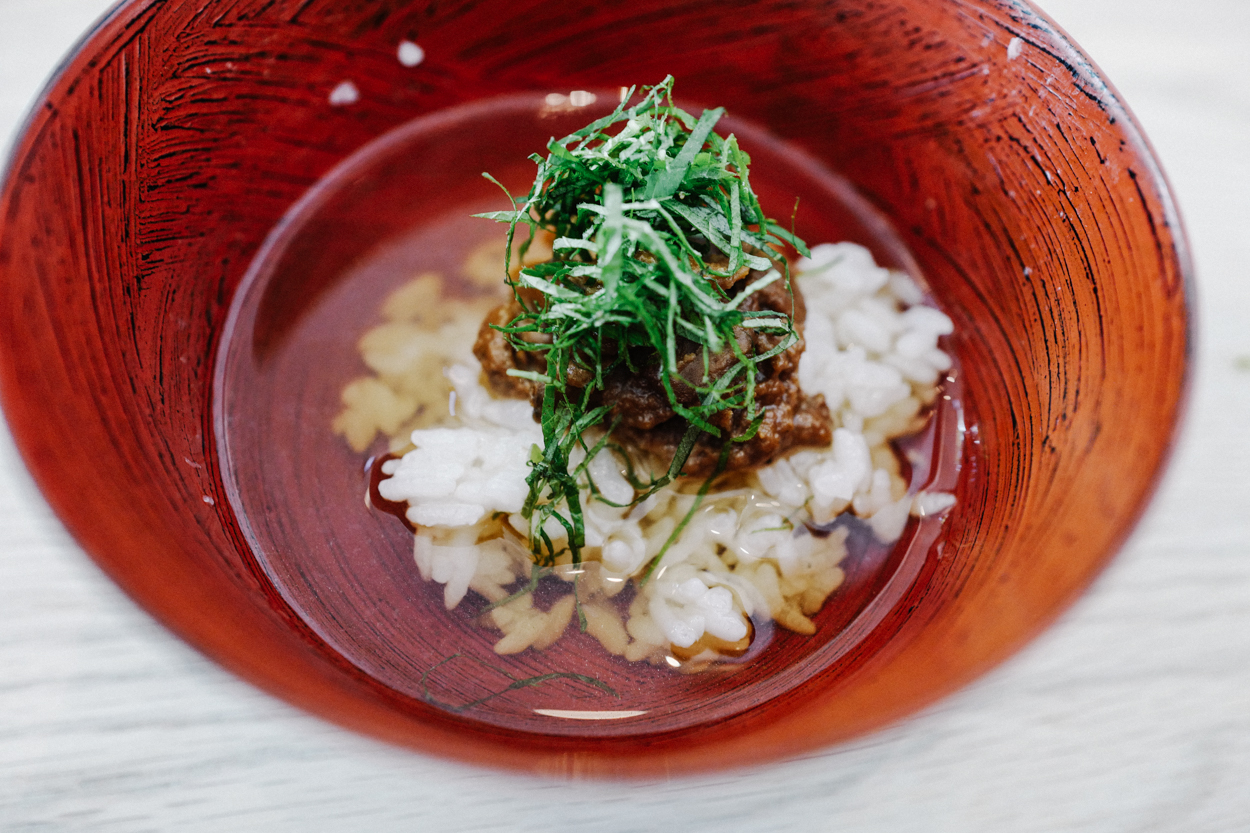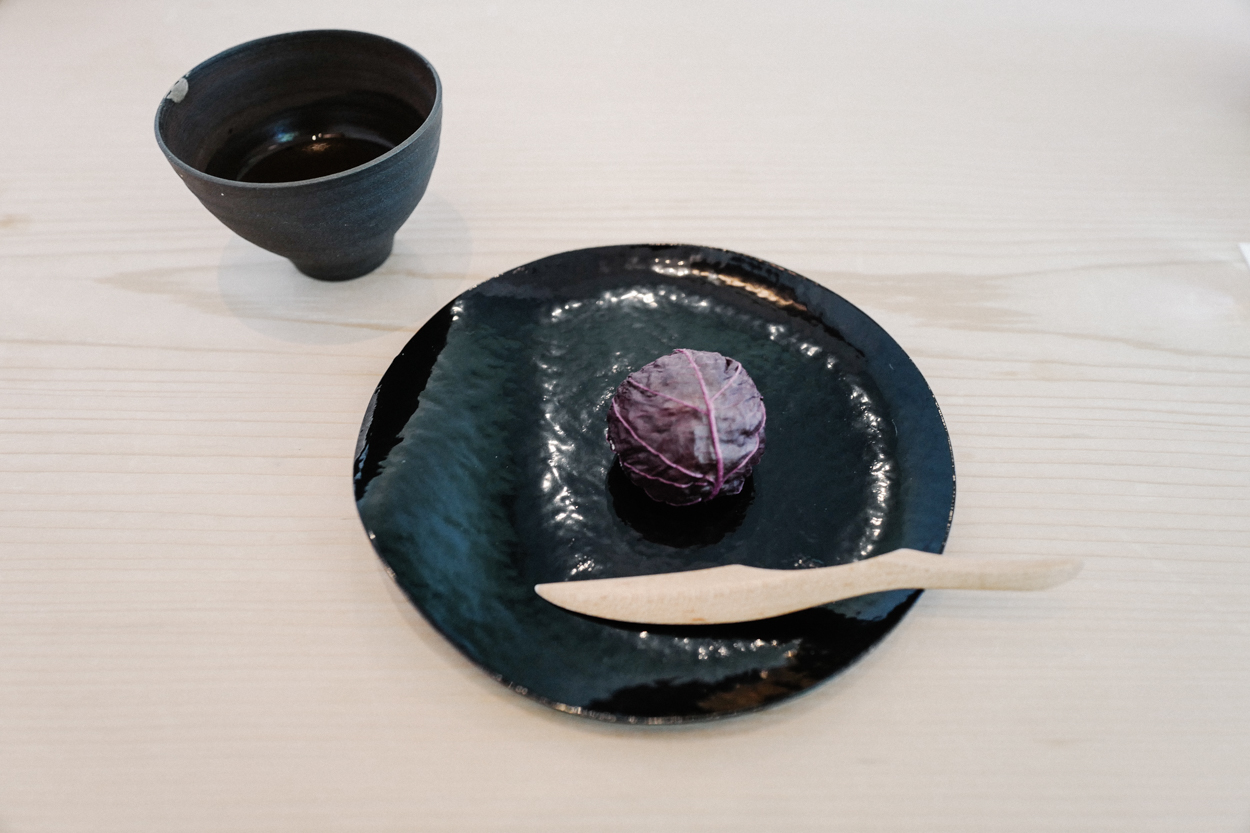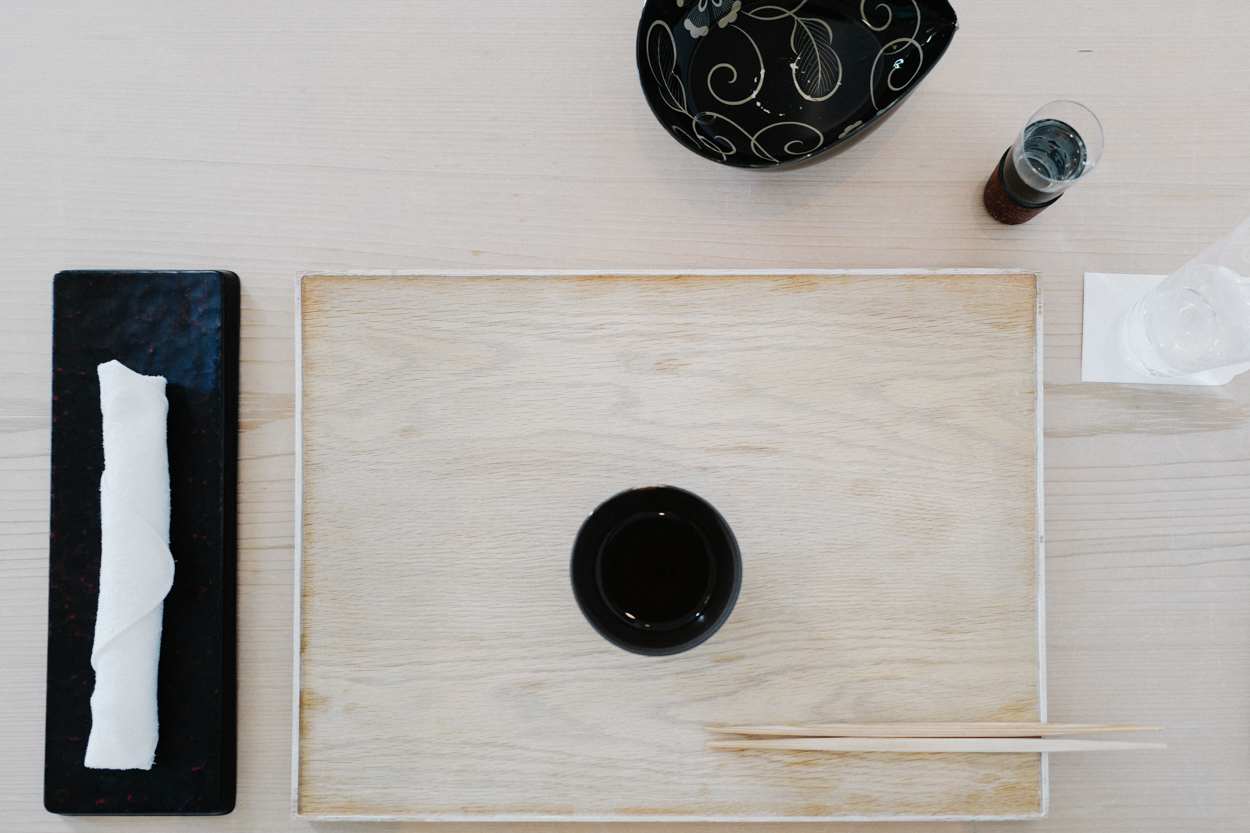 For our last full day in Japan, I made reservations some weeks prior at Yakumo Saryo for lunch. My boyfriend, who was my companion during my travels in Japan, is a designer who really appreciates well-designed and beautiful products and spaces, so I was really eager to find beautiful places that the both of us would appreciate and be excited about. When I came across Yakumo Saryo, I fell in love with pictures of its traditional yet modern space and, of course, the beautiful yet minimally presented food. As I did more research, I found out that the person behind Yakumo Saryo is Shinichiro Ogata, the designer and founder of studio Simplicity. He designed interiors for Aesop stores in Japan, and Aesop just so happens to be one of my boyfriend's favorite brands. Yakumo Saryo seemed to be the perfect place for the both of us.
We arrived at Yakumo Saryo somewhat early and took a look at their storefront, Baishinka, which showcased a variety of their wagashi and sweets to buy to go, as well as a collection of porcelain and other beautifully designed wares. We headed into their sabo teahouse for tea and wagashi. When we entered, the sabo room was mostly lit by the bright daylight pouring in from the large window on one side of the wall. It was serene and quiet, with only two other foreigners there. A lady attended to us, who told us there were no English menus. I made do with my very limited Japanese reading skills and ordered two bowls of matcha, which she prepared just several feet away from us in open tearoom. She also presented two boxes of their arrangement of seasonal and beautiful wagashi, explaining the flavor profiles of each one. Knowing that lunch was soon, I only ordered three pieces for my boyfriend and I to share. Otherwise, I would've ordered everything since I was so curious about each one! I chose the green bean and bamboo-flavored wagashi, which reminded me of the fragrant smell and taste of the Chinese bamboo-wrapped rice dumplings my mom often makes. This wagashi sent me back reminiscing about my childhood and was my favorite. My boyfriend chose the wagashi that looked like a white flower, flavored with miso, and a kinako-dusted mochi filled with bean paste. Each one was just as delicious. These were the most delicious Japanese confections I've had, with the salty and sweet flavors balanced with the bitterness of the matcha we had.
When it was time for our lunch reservation, we were led into the dining rooms, which in contrast to the tearoom, was very bright and filled with light furniture. Our waiter was very courteous, as was just about every type of service we had in Japan. The first course began with a light dish of vegetables and squid in a green bean sauce. Every vegetable, especially the cherry tomato and the pepper, was fresh and so vibrant and intense in their natural flavors. I never tasted a sweeter and juicer cherry tomato in my life… I mean, it just exploded in my mouth. The squid was perfectly tender, and the bean sauce added a meaty, umami flavor to everything. Although it seems simple, this was my most favorite course of the meal.
The next course was sashimi of bonito and a white fish whose name I can't remember, cucumber, and a little salad of baby shrimp. I loved it so much, especially the bonito sashimi, which was lightly seared and was just incredible.
Third course was rice, soup, and tsukemono (pickles), followed by roasted salmon and a salad of mountain vegetables to go with it. A course of braised beef and bamboo shoots followed and our rice bowls were refilled. By this point, I was really stuffed and started wishing I had a bigger stomach. Our waiter who was so gracious and attentive the entire time, came by to explain the fourth course in depth, which was ochazuke, or rice with green tea. He took our bowls and refilled it again with rice (I don't think I've ever had so much rice in my life), poured tea into the bowls, and topped the mound of rice with stewed meat and a chiffonade of shiso leaves. Everything was tasty. And finally of course, dessert was a single wagashi from their seasonal selection. This time, I selected a confection that was wrapped in a shiso leaf. It was slightly salty yet sweet, and my boyfriend got a simple one filled with red bean paste.
Service here was just incredible. The waiters and people here are incredibly sweet, patient, attentive, and make you feel right at home. Japan has the most polite, nicest, and outstanding service I've ever seen, and this place was exemplary of that. They knew little English, but it was more than enough to have fun, easy, and simple conversations about the food and Japanese culture. I know you don't tip in Japan, but every part of me wanted to tip our waiter for his incredible service to us. Yakumo Saryo is probably one of the my best, if not the only one, dining experiences. I highly recommend you come here. It's a great getaway place from the busier parts of Tokyo, and the interiors and garden are just so calming to look at and be in. And of course, the food and service are second to none. It's truly a great place to experience and have traditional Japanese food with a modern take. You can tell I am in love with this place.
Yakumo Saryo 八雲茶寮
Japan, 〒152-0023 Tokyo, Meguro, 八雲3丁目4−7
yakumosaryo.jp/e
Reservations required in advance for breakfast and lunch.
Dinner by invitation only.
---
Photography by Ray Sison and me