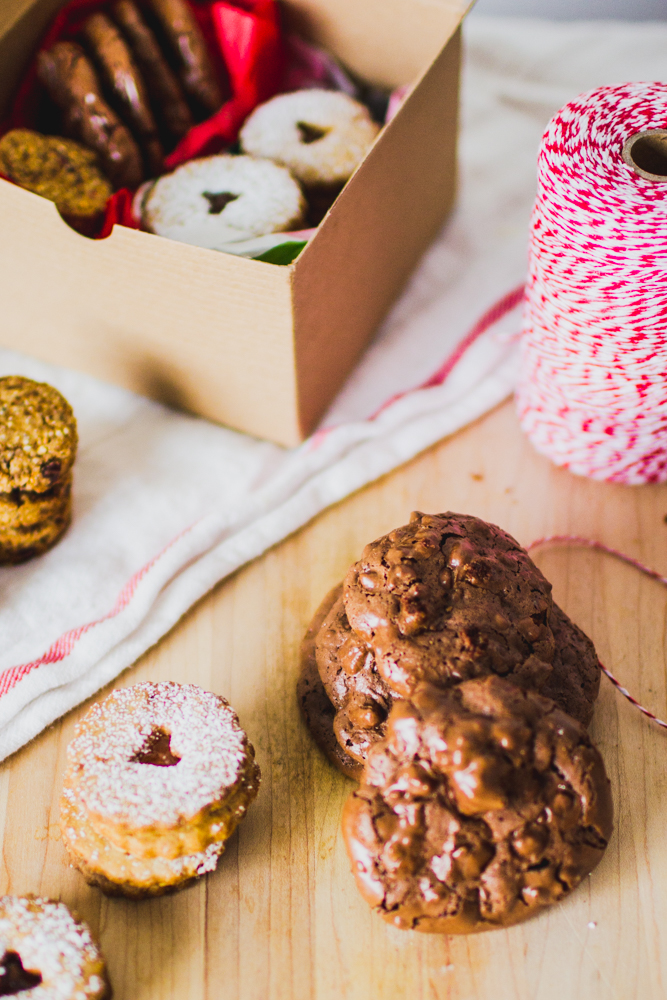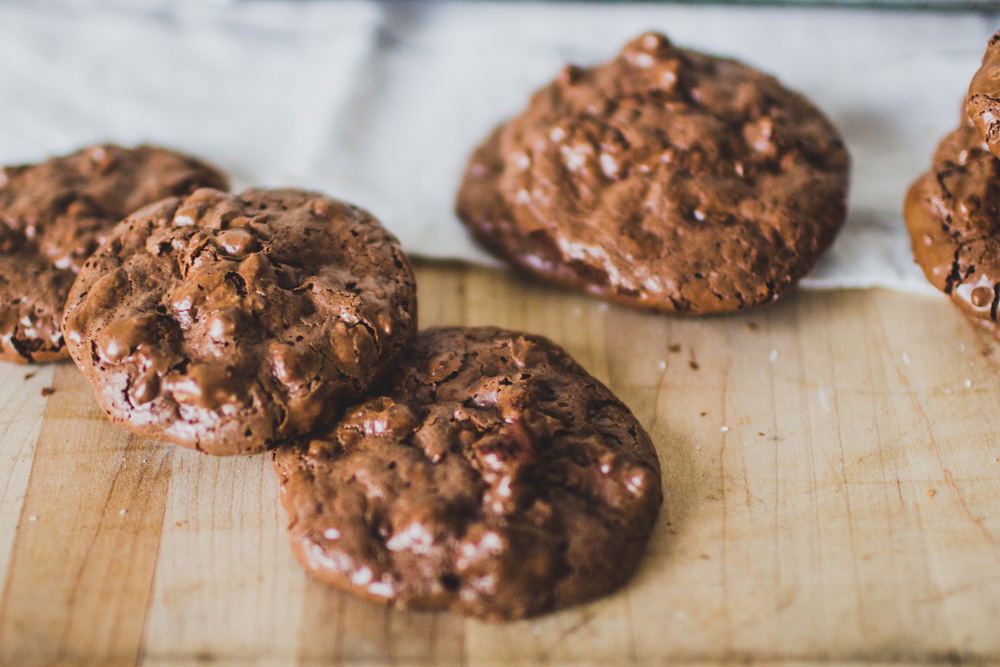 Happy Holidays!!!! Or should I say semi-belated Happy Holidays? I mean, Christmas is over but New Year's Day is around the corner!
I had a crazy couple of months, which involved a stress fracture in my left foot and wearing a lovely clunky walking boot to help it heal, doing holiday shopping in said walking boot, and adjusting to a new supervisor at work. Let me just say, it's not fun wearing a walking boot, especially in New York City when 9 out of 10 people I encounter don't give a hoot about the fact that they almost just ran over a poor girl hobbling slowly in a boot.
Anyway, it was hard going to the supermarket to get groceries in the walking boot. I couldn't walk much, or stand up that long either, so baking cookies and doing whatever else that required standing for a long time was out of the question. But my foot has healed perfectly now! Just in the nick of time to do last minute holiday shopping and baking up all the cookies to my heart's content to give out!
I made three kinds of cookies: crunchy cranberry and orange cookies with puffed quinoa, Francois Payard's flourless chocolate walnut cookies, and King Arthur Flour's linzer sandwich cookies. All gluten-free!
So the results? I wasn't entirely too happy with the overall cookie haul. The best of the three, the flourless chocolate cookies, were delightfully chewy and chocolate-y. I adapted the recipe very slightly. I was overwhelmed by the amount of sugar the original recipe called for, so I lowered the amount thinking it wouldn't affect the recipe too much, and it did not! The linzer cookies were also great in flavor – possibly my favorite, but I the gluten-free flour blend I subbed in made the cookies very fragile and susceptible to breaking easily. So I will have to work on that. Cookie goals.
Flourless Chocolate Walnut Cookies
Adapted slightly from NYMag | Makes about 24-28 cookies
Ingredients
2 3/4 cups walnuts
2 cups confectioners' sugar
1/2 cup plus 3 tbsp unsweetened cocoa powder
1/4 tsp salt
3 large egg whites, room temperature
1 tbsp vanilla extract
Directions
Preheat oven to 350 degrees F. Spread the walnuts in a large rimmed baking sheet in an even layer and toast in the oven for about 6-8 minutes until the nuts are fragrant and golden brown. Let cool slightly. Chop the walnuts coarsely into small pieces. Set aside in a bowl.
Position the two racks in the oven to the upper and lower thirds of the oven. Lower the temperature to 320 degrees F. Line two large baking sheets with parchment paper and set aside.
In a large bowl, whisk together the confectioners' sugar, cocoa, salt, and walnut pieces. Add in the egg whites and vanilla extract. Whisk the batter until just moistened and combined.
Using a tablespoon, spoon the batter onto the prepared baking sheets with 2 inches apart from each other. If you end up with extra batter, wait for the first two batches of cookies to finish baking before scooping the next batch. Bake the cookies for 12-14 minutes or until tiny cracks appear on the surface and they look glossy, turning the baking sheets halfway and then switching them from the top and bottom racks.
Slide the parchment papers (with the cookies on it) to wire racks to cool completely. Repeat with remaining batter. They will keep well in an airtight container for up to 3 days.