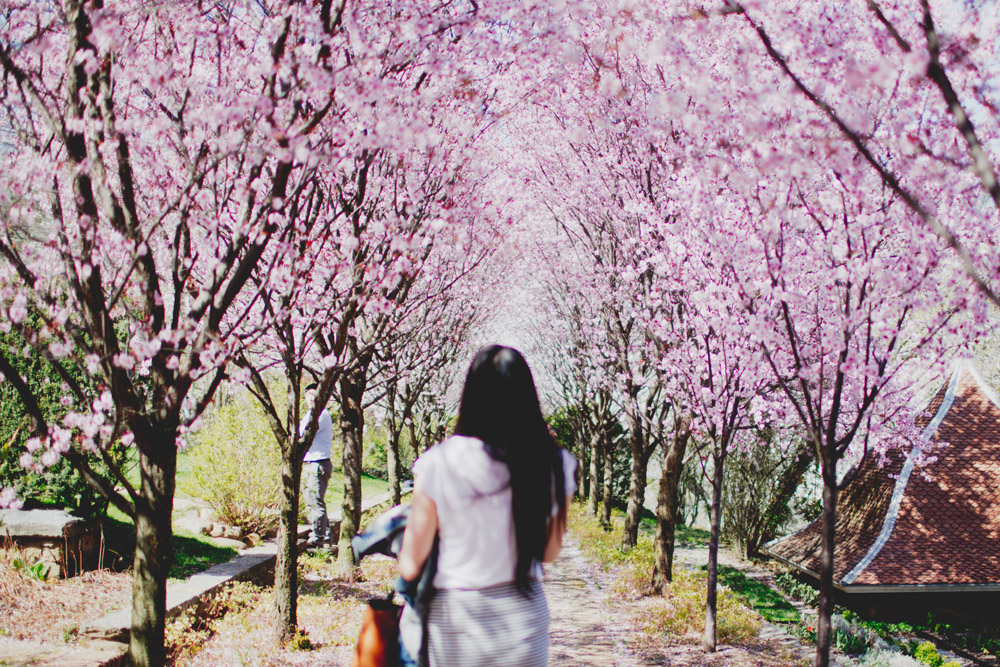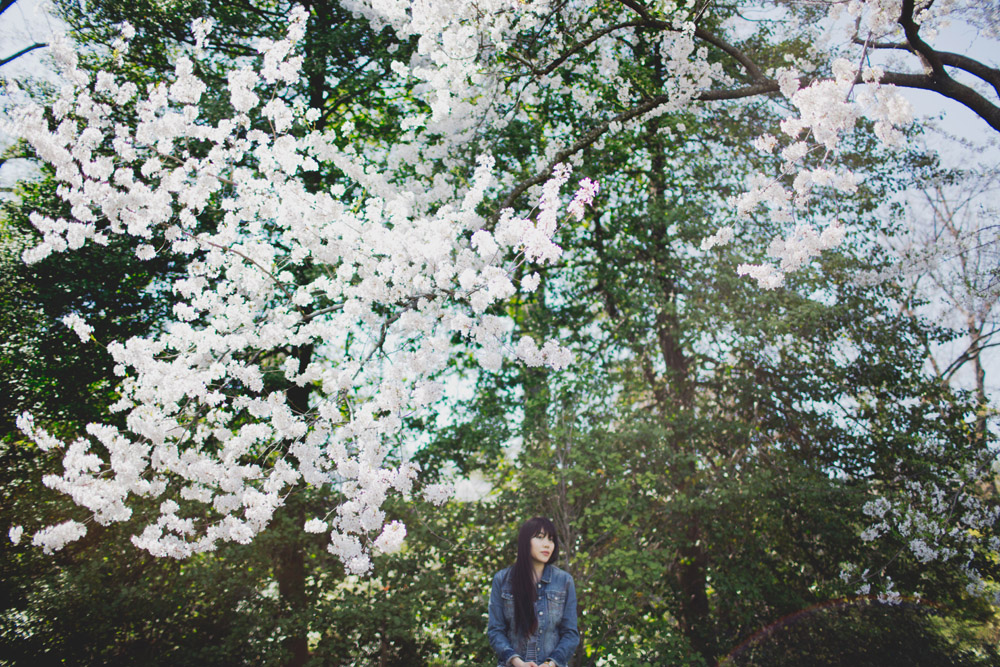 I visited Washington D.C. to see the cherry blossoms back in April around the Tidal Basin area, and I didn't know how crowded it would be! Let's just say any hope of taking cherry blossom pictures without anyone in it was impossible… but that isn't to say I didn't enjoy people watching and admiring that so many came to see the blossoms!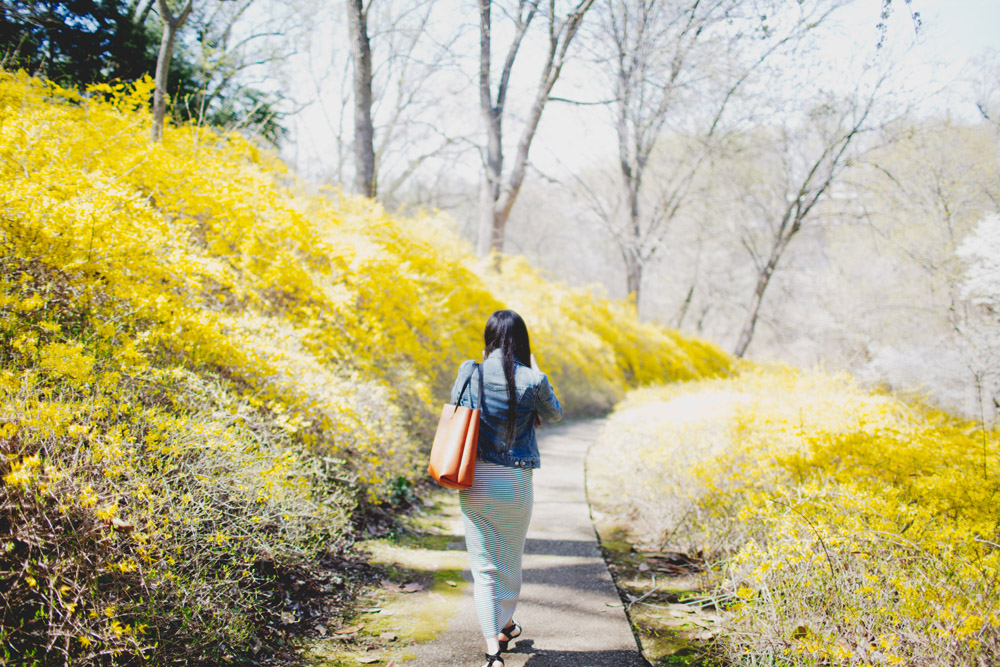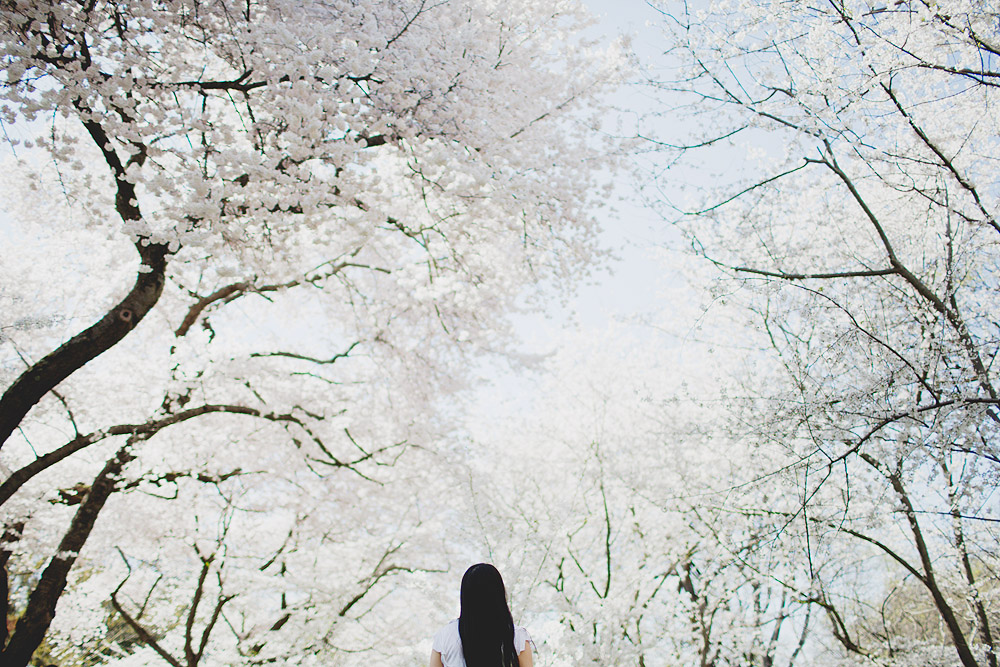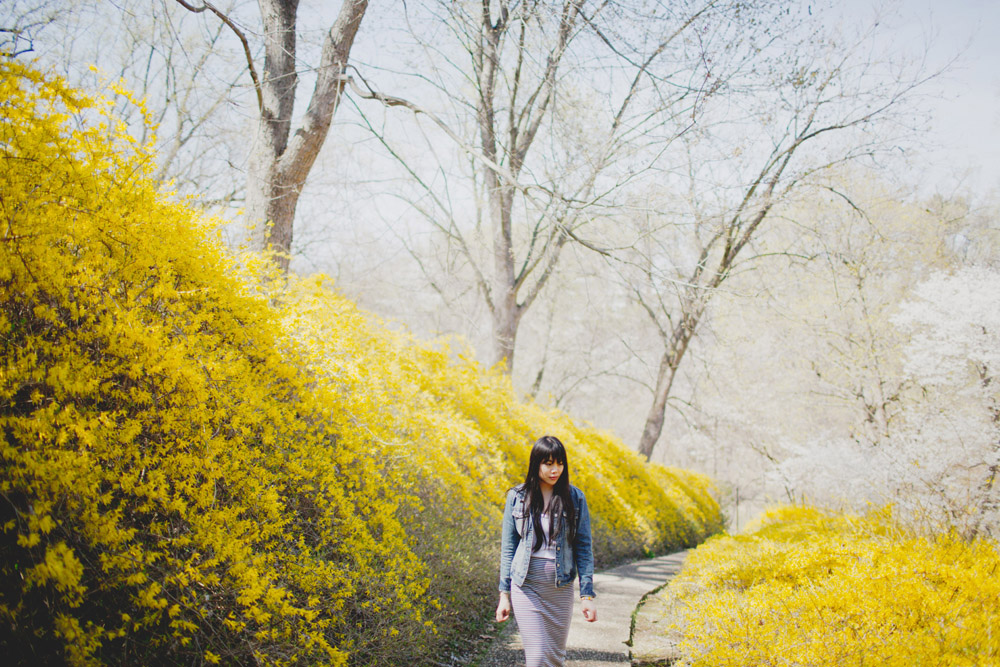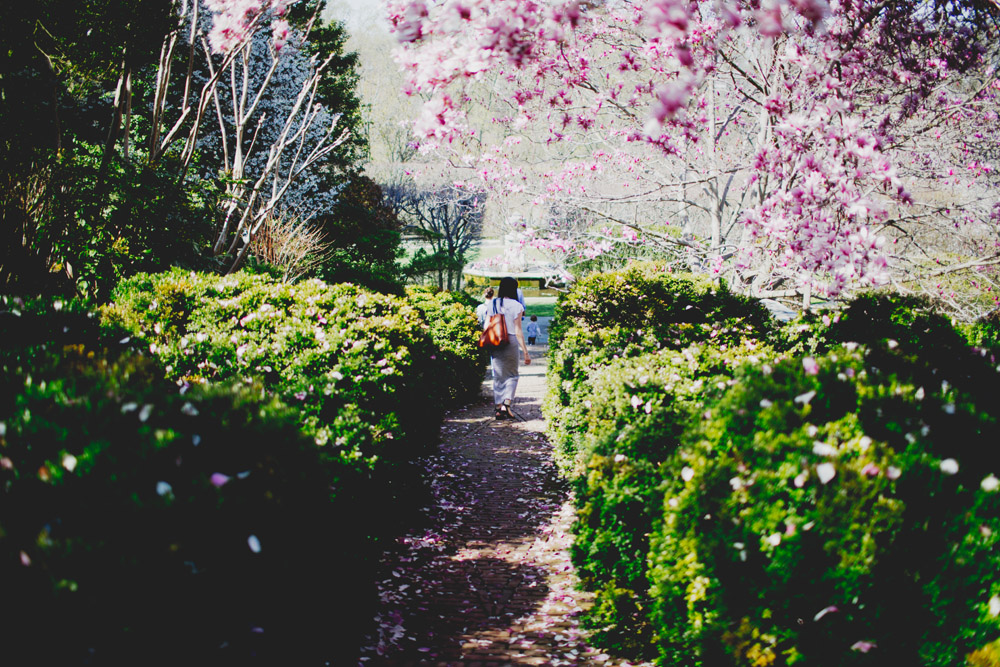 We were in D.C. for two days, so the first day we spent it walking around the perimeter of the Tidal Basin and then visited the must-see Lincoln Memorial (he's my favorite president!), Washington Monument, and the White House. By that point, we were really hungry and got to eat some amazing gyoza and ramen at Daikaya. We were too tired to do anything else so back the hotel we went!
The following day, I visited Dumbarton Oaks, a research library and gardens, upon my friend's recommendation. It ended up as the best part of our trip… We went just as it opened. It was quiet, peaceful, and serene. We explored the gardens and came upon these golden yellow flowering bushes, which led into an open, sloped area at the edge of the gardens. It. Was. So. Beautiful. What awaited was an opening of snowy, fluffy white cherry blossom trees. It took my breath away to see such a sight like that. It's one thing to go somewhere already having an idea of what you might see, but never would we imagine coming upon a view like this. When the wind tousled the cherry blossom trees, petals fell, looking much like falling snow. Even sweeter and magical – the grassy ground was covered in white petals. There were people laying on the grass, staring up at the blossoms.
Nearby, a stairway brought us up to an avenue of pink cherry blossom trees. I couldn't ask for anything more. It was just beyond beautiful. I felt like I was in a dream. (Do you notice the man to the left side in the first photo? He was actually waiting for me to move so he could propose to his girlfriend at the spot I was standing at … so sweet! Before he proposed, I seriously thought he was being creepy looking at me a lot.)
If you are going to view cherry blossoms in Washington D.C., I'd urge you to go to Dumbarton Oaks to take the prettiest pictures.
---